Zendesk is a ticketing platform that helps you improve relationships with customers and provide them with a seamless experience of ticketing and chat personal suit. Now, with our new integration, you can connect your support team to your product, engineering and sales teams and streamline valuable user requests to your entire company. 🎉
Note: In order to set up this integration you must be an admin on the Zendesk account and have a Zendesk subscription of Team or higher (Zendesk does not support integrations on its Essential plan)
How to add it to your workflow?
Step 1
To add an Integration, go to the board you want to create an Integration for and click on the Integration button, located on the upper right of your screen as below: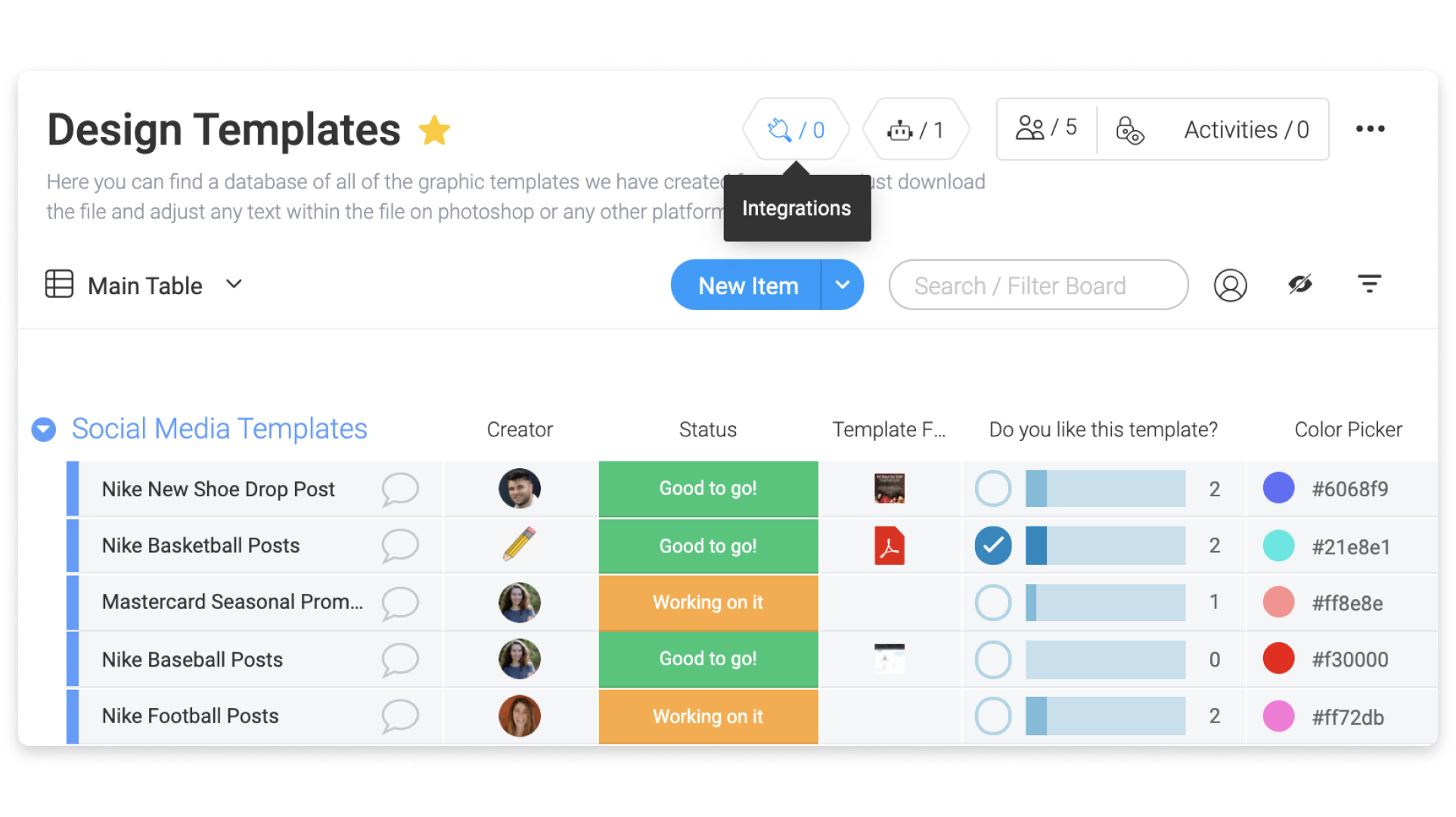 Once on the page, you will see all of the amazing apps we offer to integrate with, then go ahead and select "Zendesk":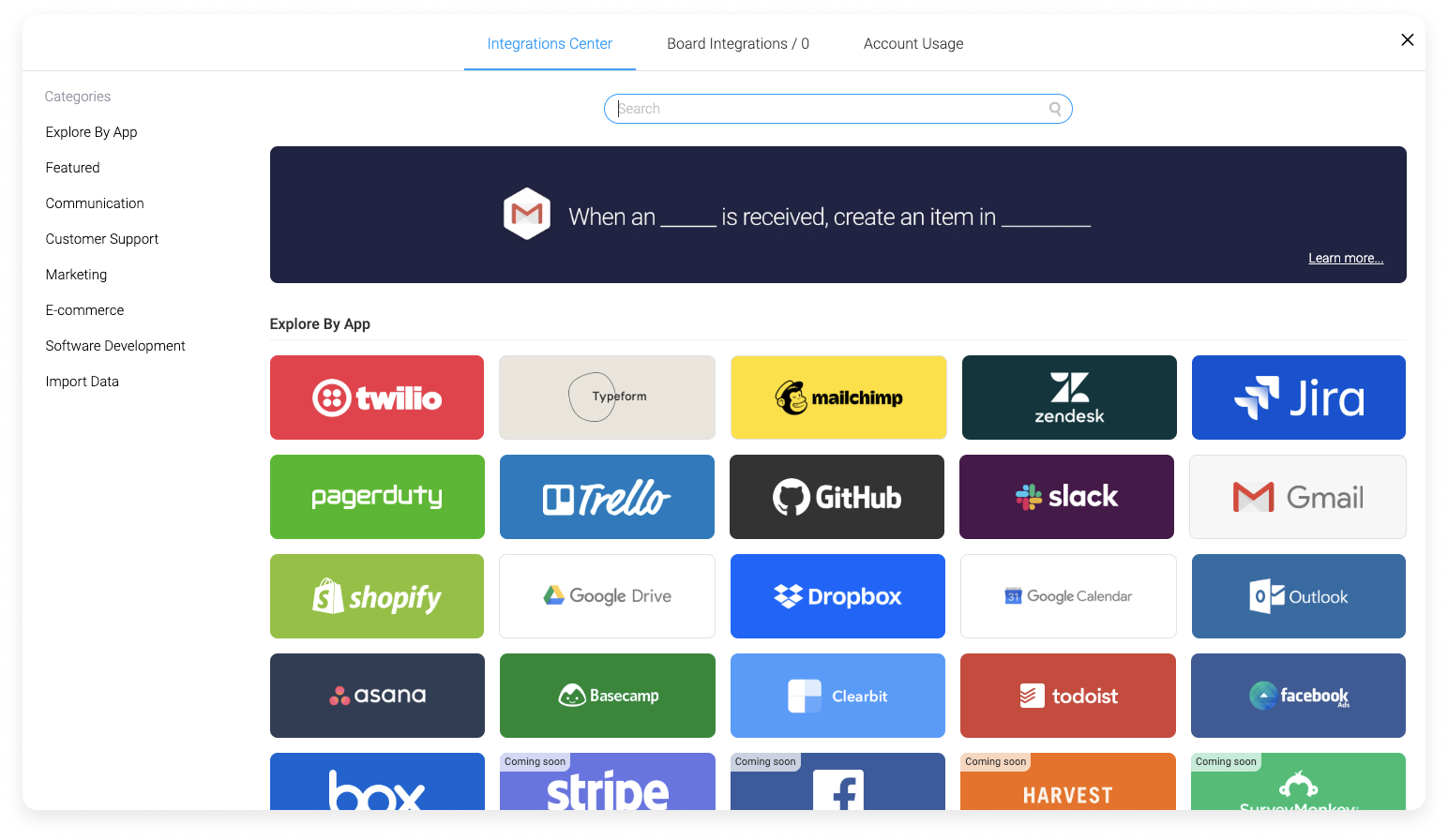 Step 2
Once you click on the Zendesk integration banner you will see all the recipes we offer in terms of integration between both platforms, we focused on making monday.com as a hub for all different types of tickets (it can be product feedback/sales/bugs/leads) and offering as well the ability to generate answers from monday.com itself via Zendesk ticket.
Step 3
Once you click on one of the recipes the Zendesk integration banner you will be asked to enter your Zendesk subdomain account name :
If you aren't familiar with account subdomain, it can be found on the admin section of Zendesk under "settings"- "account" :
Use Case
To understand better how this integration works, let's dive into an easy example: when a ticket is submitted, it will create an item in this group.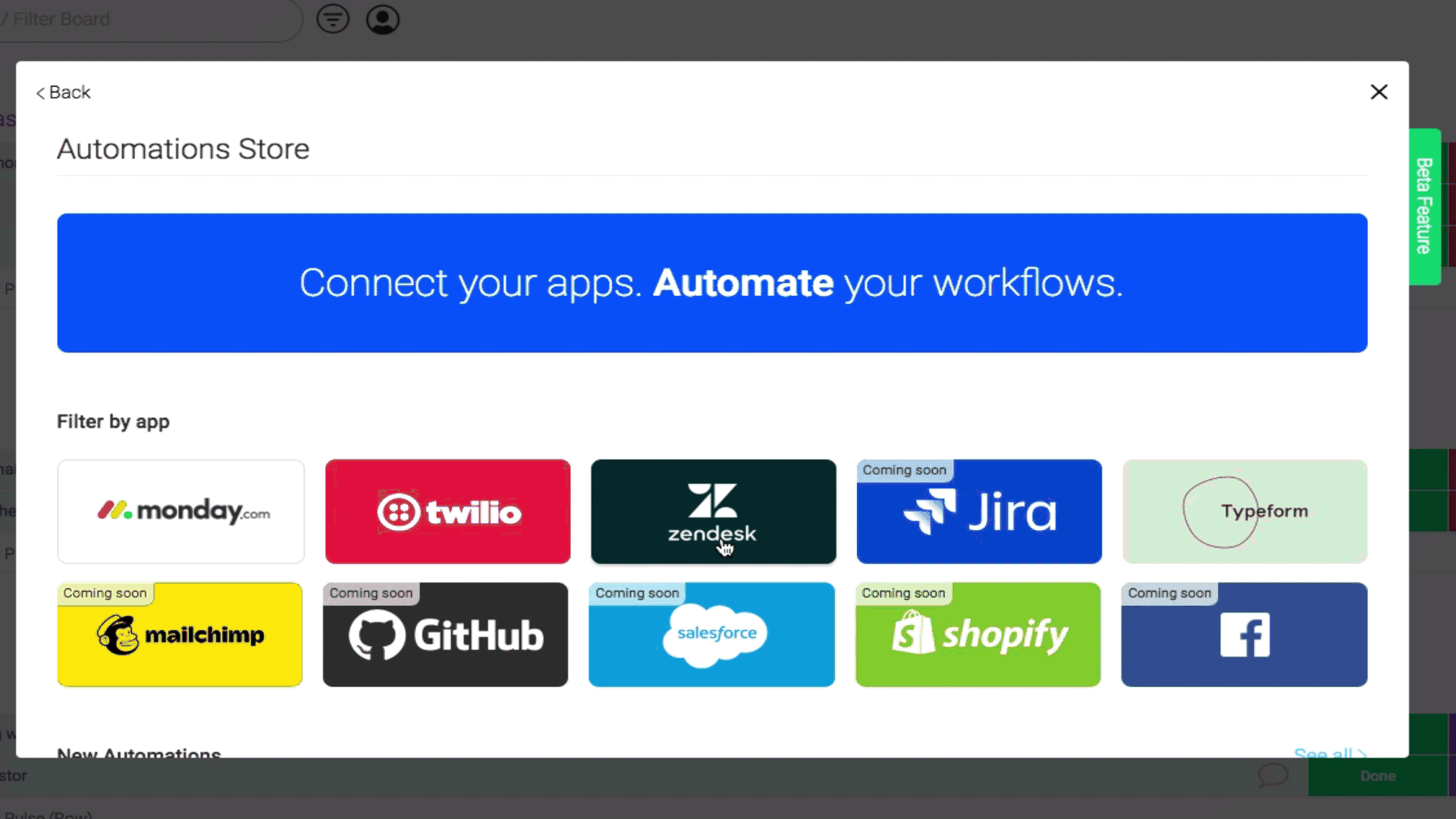 1. Choose your parameter
For example, we want the parameter to be any ticket "subject or body" including the value "client no1".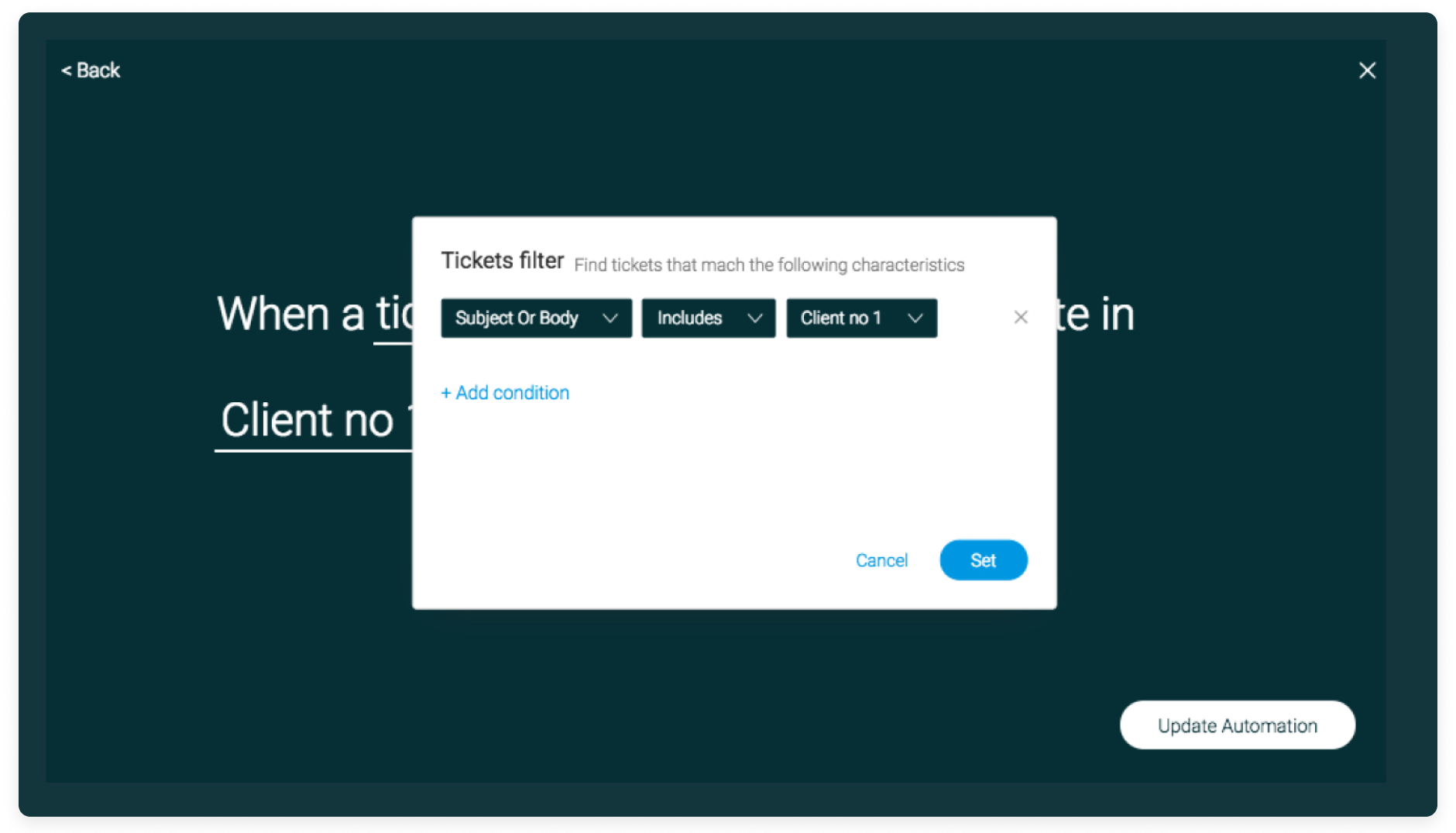 2. Choose your action
For example, our action here will be to create a new item in the group "new clients".
3. Map your data
When setting your integration, you can select which data will be mapped into each column:
Note: monday.com columns that reflect as grey on the mapping screen are currently not supported within our Zendesk integration.
Zendesk Integration column
When selecting which data will be mapped into each column, the integration column will be added automatically with the tip that will explain the column purpose, to maintain the connection between the parameters in both apps.
Supported Zendesk Fields
Currently, the following fields within Zendesk are able to be integrated into monday.com:
created at

updated at

due at

text

text area

tagger

assignee_ID

subject

description

status

ticket type

group_ID

integer

priority

checkbox

dropdown

tag
While the description can be pulled into the monday.com update section on your board, only the initial comment will be pulled. The update section will not maintain an ongoing sync.
Additionally, you can filter the supported fields of ticket type, subject, description, assignee ID, group ID, status and priority.
More assistance
If you need help building custom integrations, we also have an option for paid assistance through our network of certified monday.com partners. If you're interested, please fill out this form and someone will be in touch shortly!
If you have any questions, please reach out to our team by using our contact form. We're available 24/7 and happy to help!