This handy week picker is great to visually see when your project or task is due 📆
How to add it?
To add it, click on the + icon located on the top right of your board and select "column center".
Once in the center, select the option "week" as in the screenshot below:

How to use it?
Once added, click inside the column to pick your week using the arrows located on the left and right as in the screenshot below: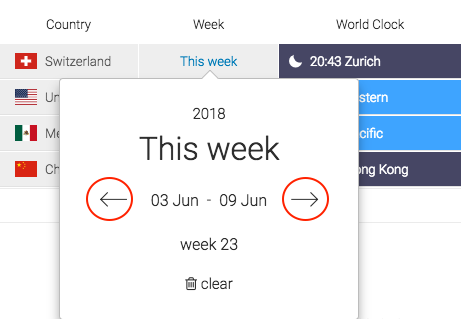 It can be a week in the future or a week that already passed. You can also clear your date by clicking on the clear icon located at the bottom 🗑
Customize it!
At monday.com we love colors 💛 💚 💙 This is the reason why we also give you the option to customize your week column color. Click on the top right of your column title and pick "column settings". From there, you can select your preferred column.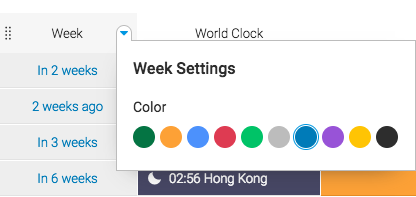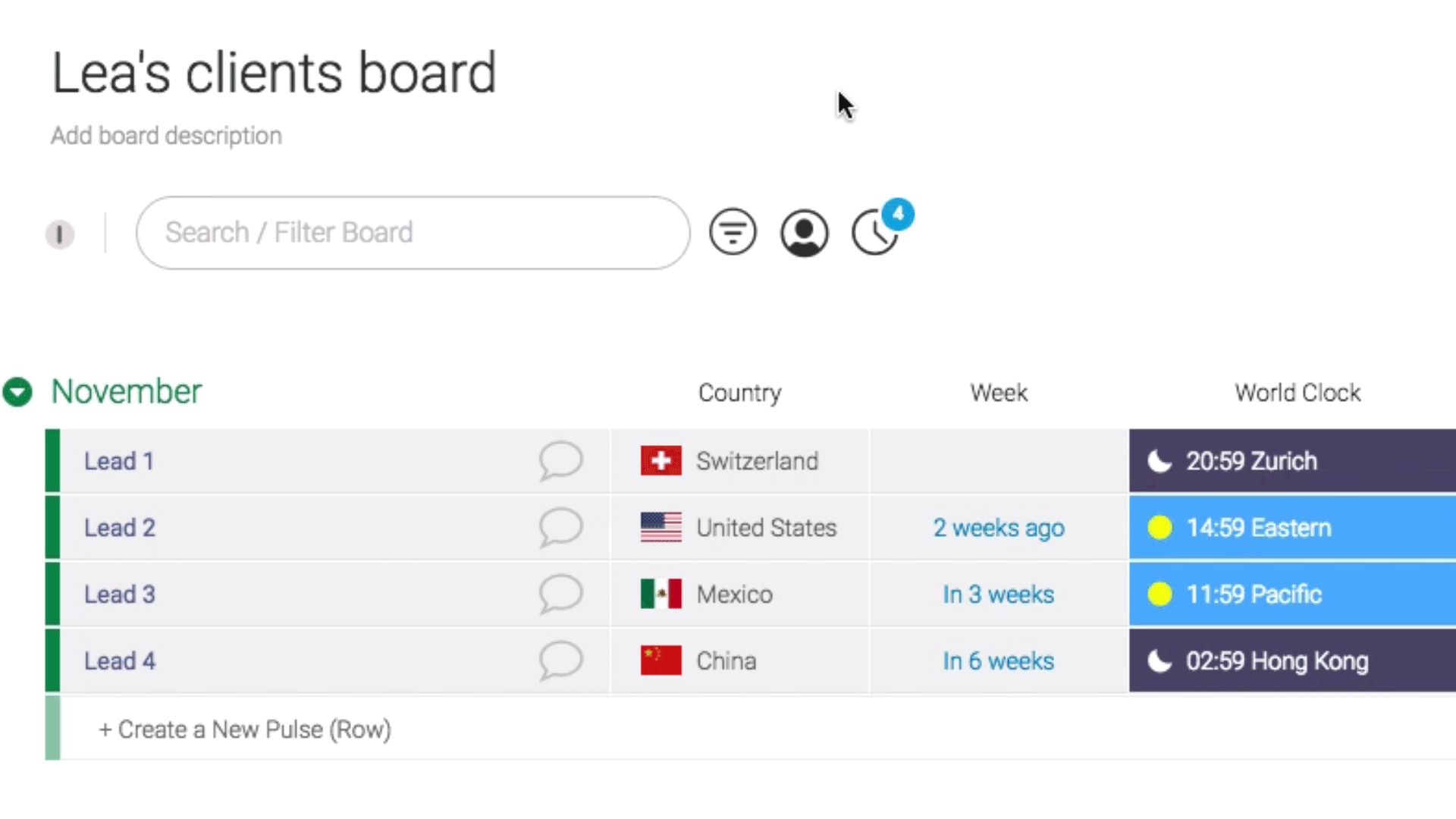 If you have any further questions feel free to reach out to our customer success team at support@monday.com. We are here for you 24/7.