The link column allows you to add an hyperlink to any website.
Note:
There is currently no way to create a dependency between two boards, but this is something we are considering implementing in the future. You can
check out this article
for some workarounds for now.
How do I add the column?
To add it, click on the + icon located on the top right of your board and select "More columns".

Once in the columns enter, select the option "link" as in the screenshot below:
Customize it
Once the column added, click inside any cell to add your link and the text to display.
You can customize each item with a specific web address and text to display. Once done, your column will look like this:
Note: You can set up default text to be displayed. Check below!
Click on the top right of your column title and pick "column settings". Insert the text you want to be displayed by default (i.e. class)
Each time you will click on an item to update your link column, the text will be displayed by default: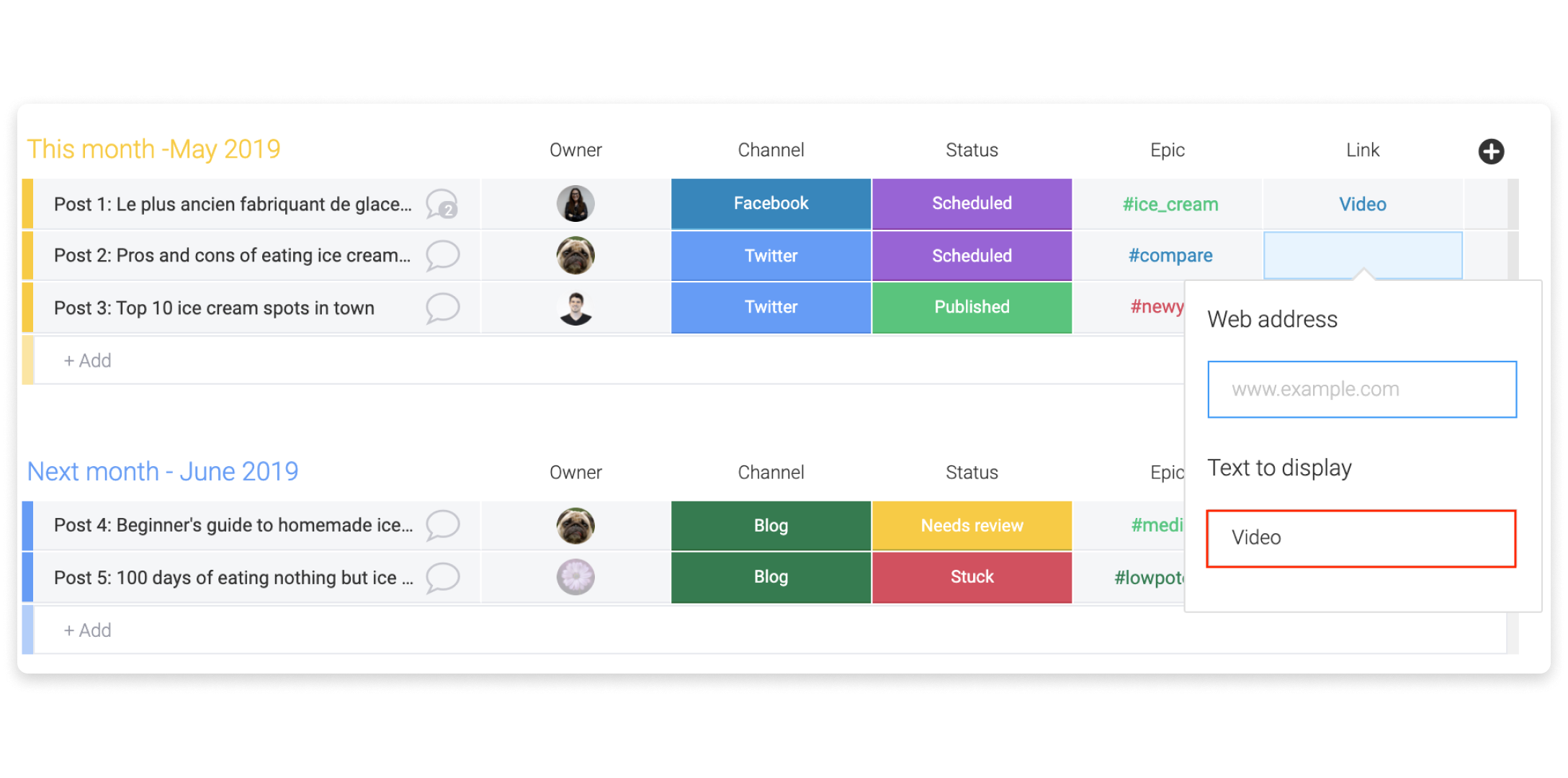 If you have any further questions feel free to reach out to our customer success team at support@monday.com. We are here for you 24/7.