Columns are part of the foundation of your board. We offer many types of columns allowing you to build your board exactly the way you want it to be.
You can add a new column by taking the following steps:
Click on the + button on the far right side of the board.
Select the column you would like to add either from the drop-down menu or the column center.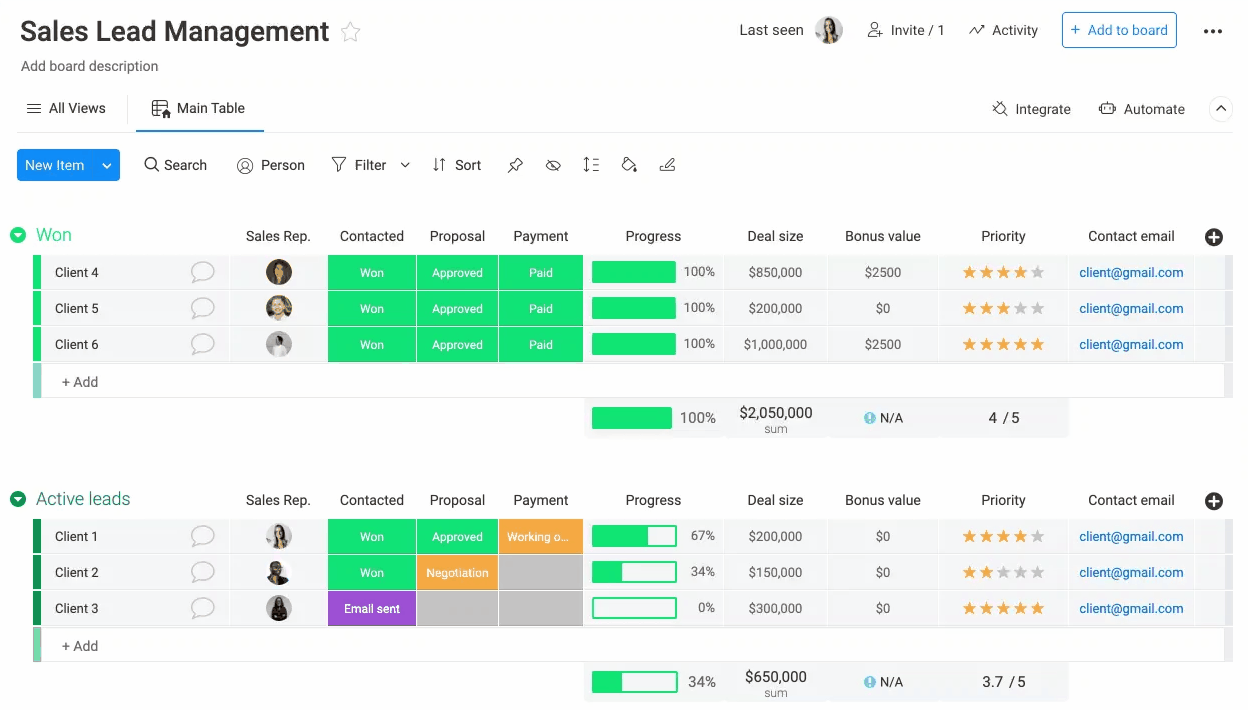 You can also add a column directly to the right! Just open an existing column menu and create what you want, where you want it.