Having a quick easy way to see the most relevant tasks right in front of you is now possible with the search/filter board. This filter is great way to narrow down on specific things on your board. Super useful if you have a long board full of information (because after all, who likes scrolling!). This article will cover all the basics of filtering within a board.
How does it work?
You will find the search/filter board on the top of any of your boards on the further right as below:
Type-in a keyword in the filter. It can really be anything you want. Let's say we are looking for the word "stuck". Et voilà!
The filter will show you all items, columns, groups containing this word.
Filter my own tasks
You can filter your own tasks or any of your teammate tasks by clicking on the person icon as below:
Filter by any column
You can also use the three bars menu located on the right of your search bar to filter any column of your choice. You can even filter your board according to multiple criteria. Let's say for example I want to see all the items assigned to myself, that have the status done. I will click on my picture and then click on the status done in the filters as below:
This will show all items that I have been assigned to and completed.
Select all options "except"
This amazing functionality allows you to select everything but the item clicked. How does it work?
Press shift on your keyboard (this is an important step, don't miss it)
While pressing shift, click on the item you want to exclude.
Et voila!
Save your filters
Saving your filters is a great way to access to what you need to see in just a few clicks. Let's say I want to see all items assigned to myself and save this filter.
Step 1 -

Apply your filter
In this example, I only want to see the bugs I have reported.
Note: You can also do this from the advanced filter window
Step 2 - Save your filter
Click on "save as new view", which will turn blue after you click on a person. This will create a new filtered board view.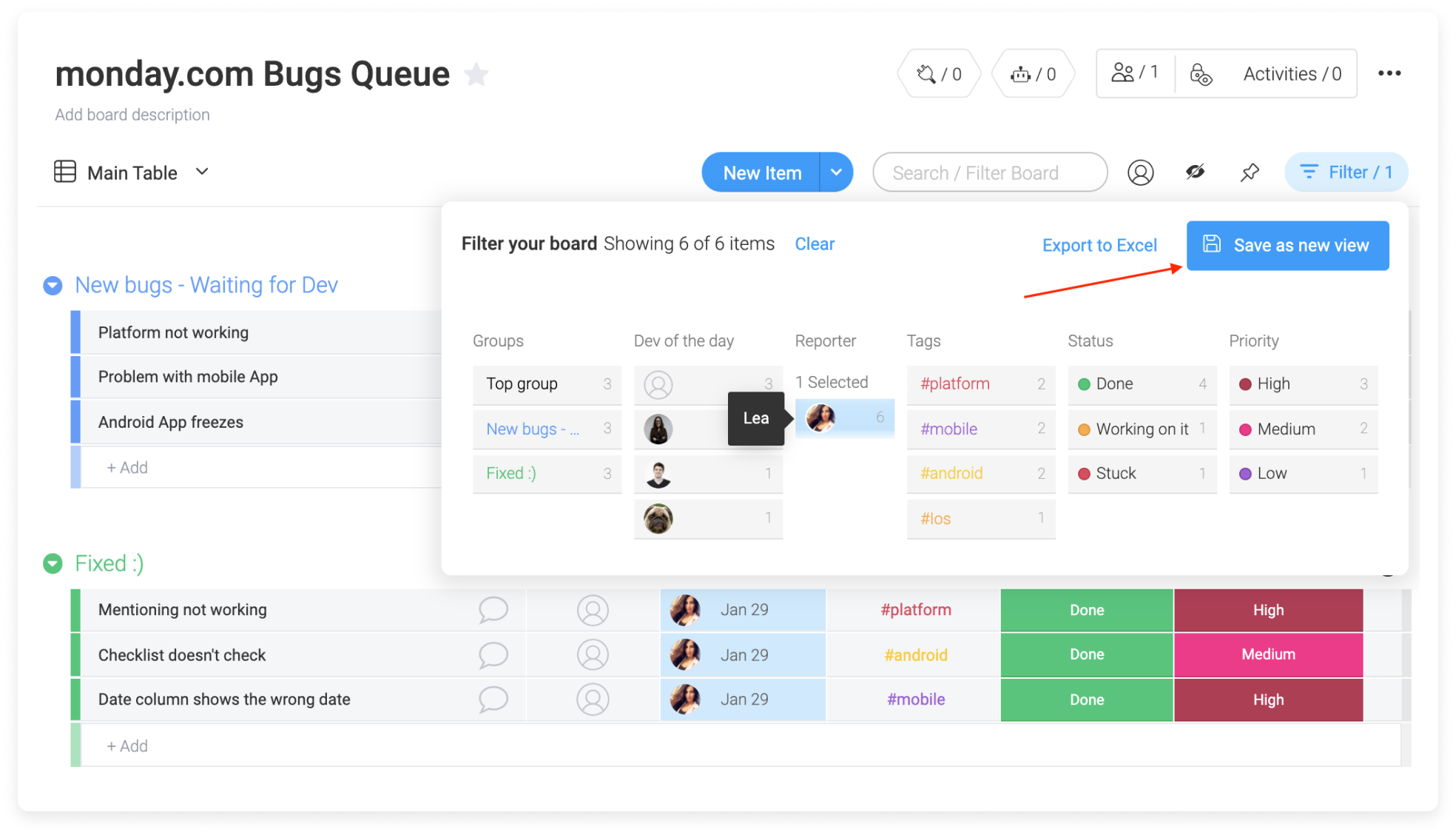 Step 3 - Rename your filter
Name your filter to explain what the view represents: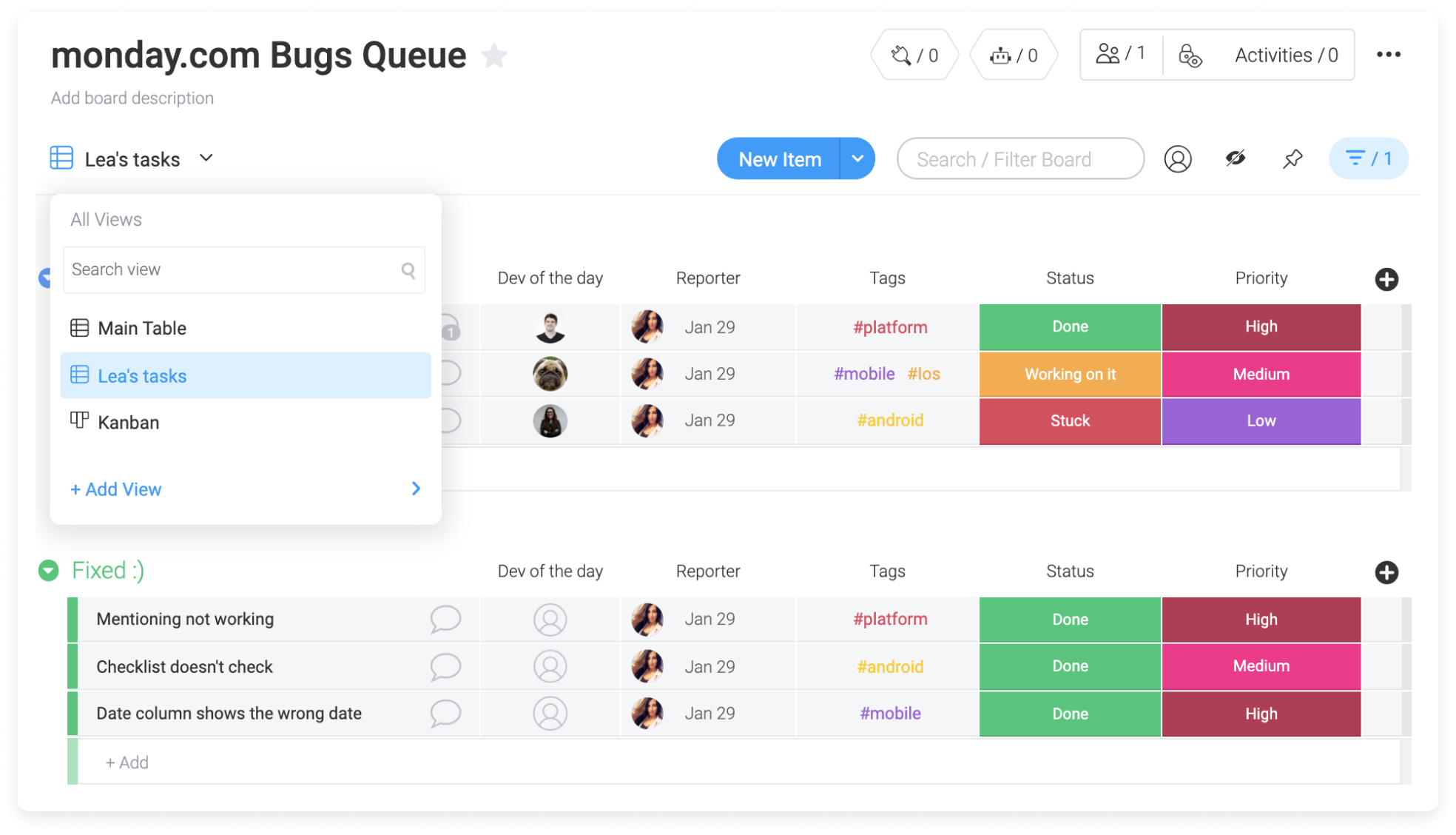 You will be able to access all your saved filters from this dropdown menu:
From there, you can edit your filters, delete them or just move back to the original view (with no filters) by clicking on Main Table.
Filter your filters!
One filter is never enough😊 You can also filter your filters by using the "search view" bar as below:

Can I hide specific columns in my board?
On top of adding filters to your board, we also offer the amazing ability to hide columns. This will allow you to see exactly what you need in just one glance. Check out this article to learn how it works.
If you have any further questions about the board filter, please feel free to reach out to us anytime at support@monday.com.