2 min read
Feature
You can easily change your Calendar View or Widget to show the first day of the work week to be either Sunday or Monday. Read on below to learn how! 📆
Step 1
Click on your profile picture on the bottom left-hand corner of your screen and click on "Admin" as below: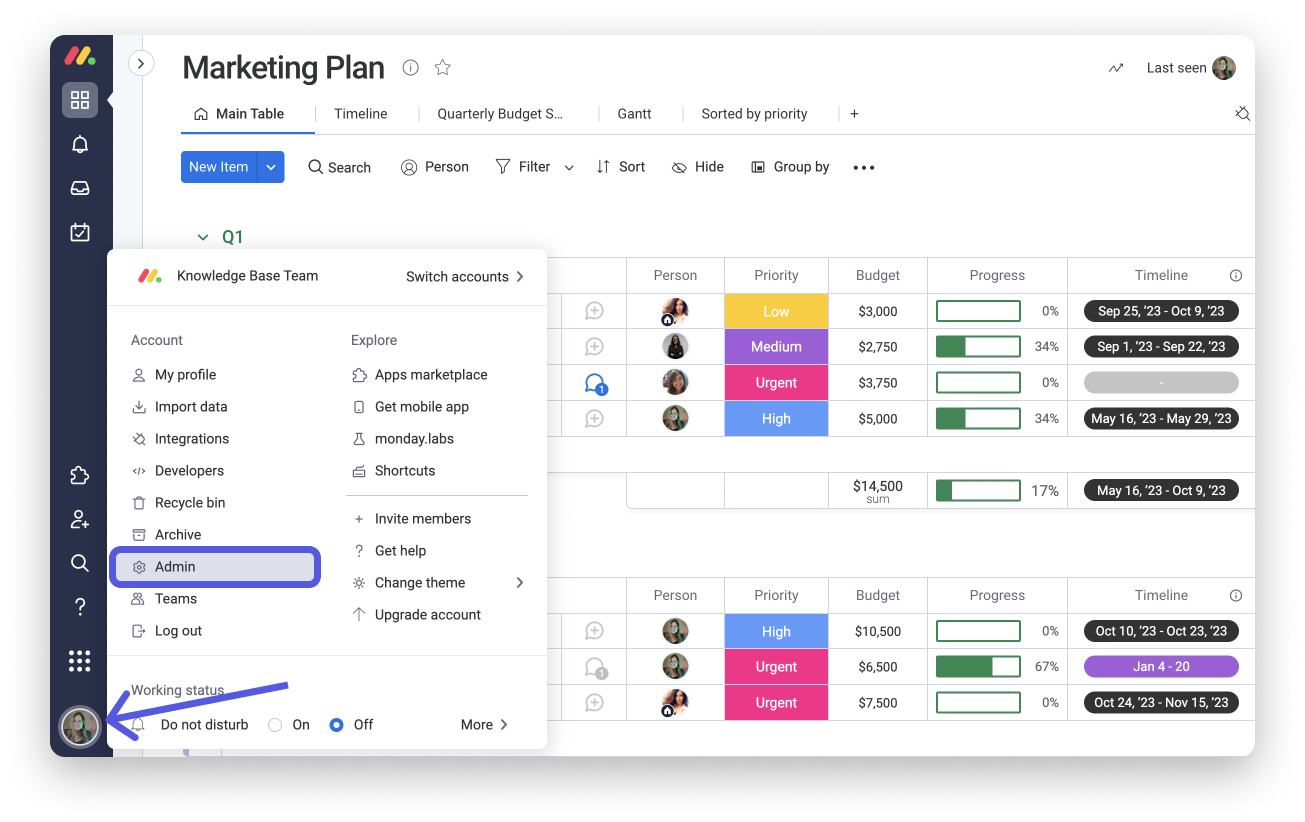 Step 2
Under the "General" section, click into the "Account" as in the screenshot below: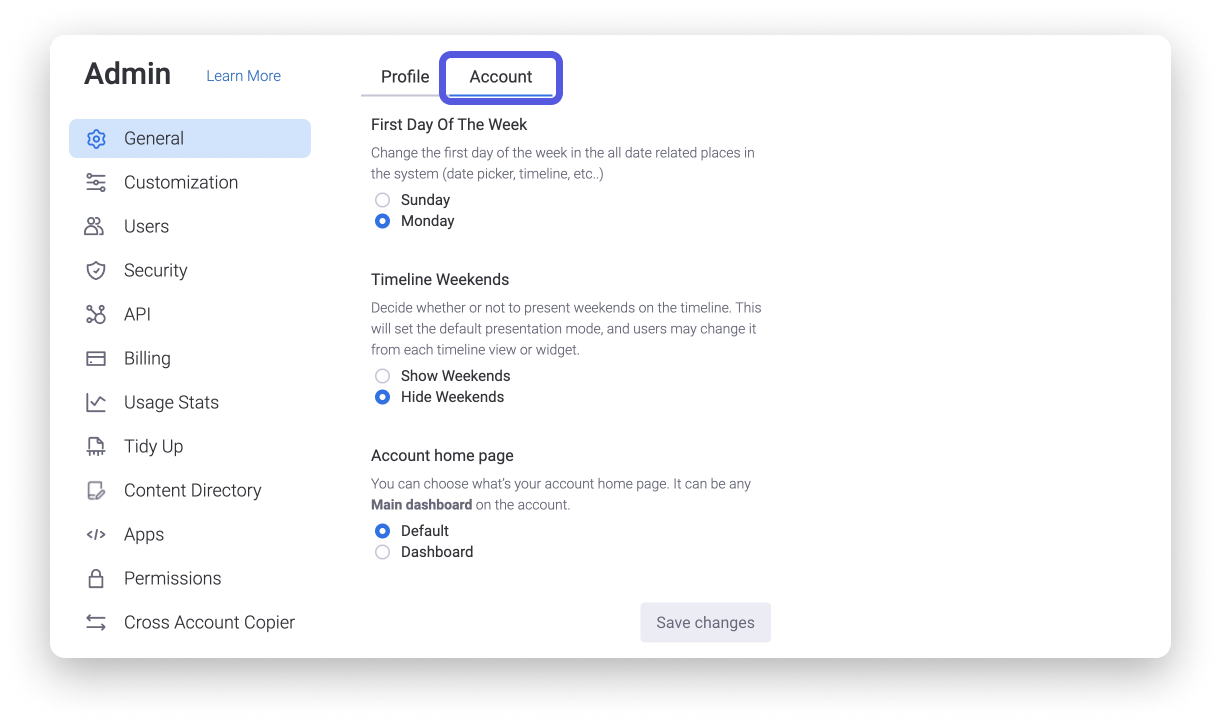 Step 3
Under the "First Day Of The Week" select your first day of the week to be Monday or Sunday according to your preferences. Once chosen, click on the blue "Save changes" button to make sure your selection is applied to your account!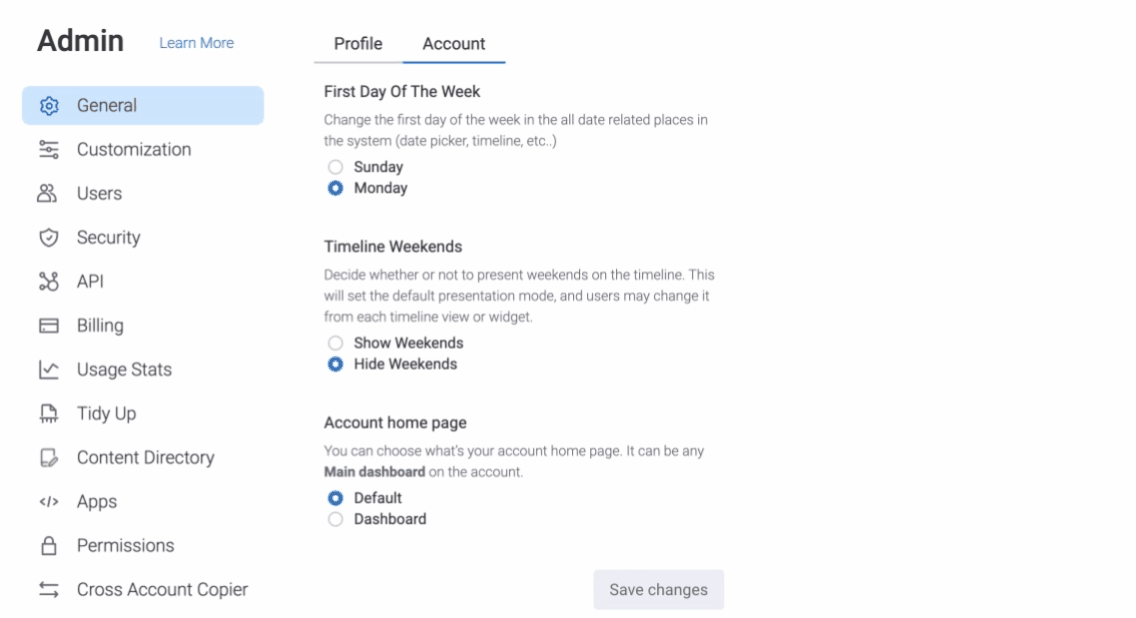 If you have any questions, please reach out to our team right here. We're available 24/7 and happy to help.