You can now change your calendar view to show the first day of the work week to be either Sunday or Monday. Here is how! 📆
Step 1
Click on your Profile Picture (avatar) on the bottom left-hand corner of your screen and click on 'Admin'
Step 2
Under the tab General, pick "account" as in the screenshot below: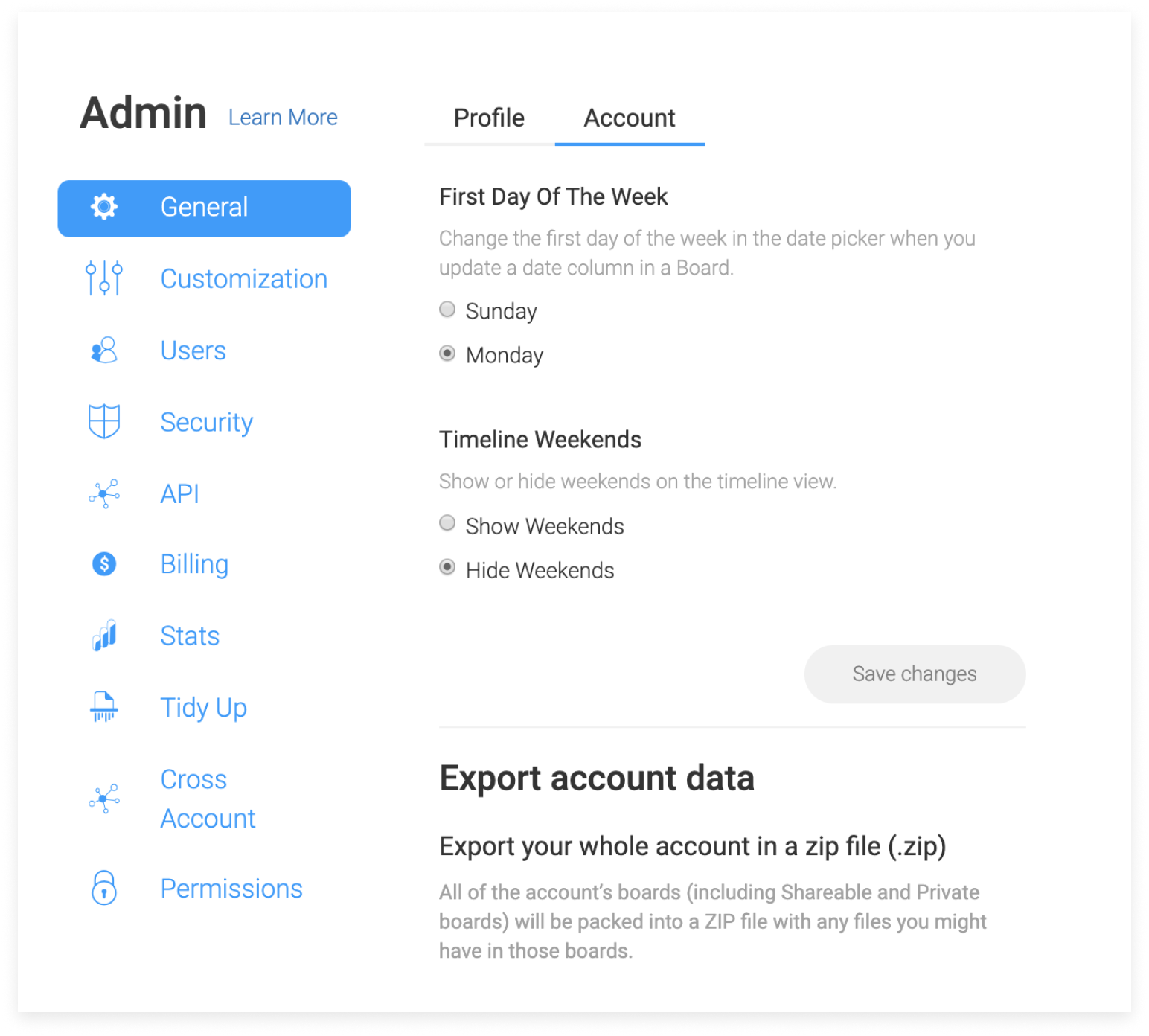 Step 3
Select your first day of the week to be Monday or Sunday according to your preferences.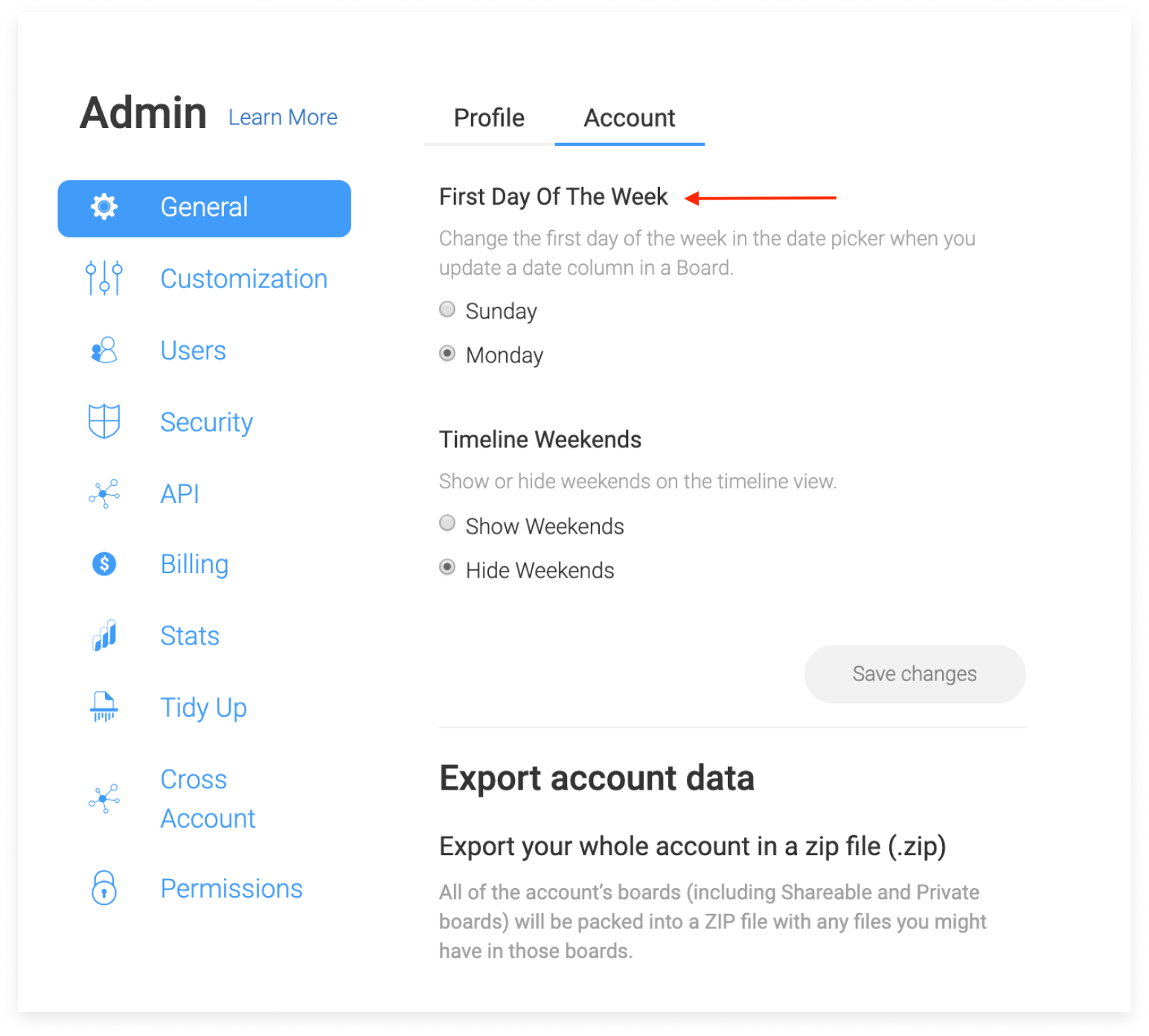 The change will apply for your all monday.com account. You can now open your calendar on the due date column, timeline or calendar view and see your week reflecting those changes.
If you have any further questions please don't hesitate to reach out to our customer success team at support@monday.com We are available for you 24/7!