The default setting on your monday.com account is that only admins can invite new users. It allows admins to invite users with different email domains to your account. However, these settings can be changed to ensure that only users with a specific email domain can join your account and that non-admins can also invite users to the account.
Read on to learn about how you can make this change on your account.
Restricting new joiners to a specific email domain
Step 1
Select your Profile Picture (avatar) and click Admin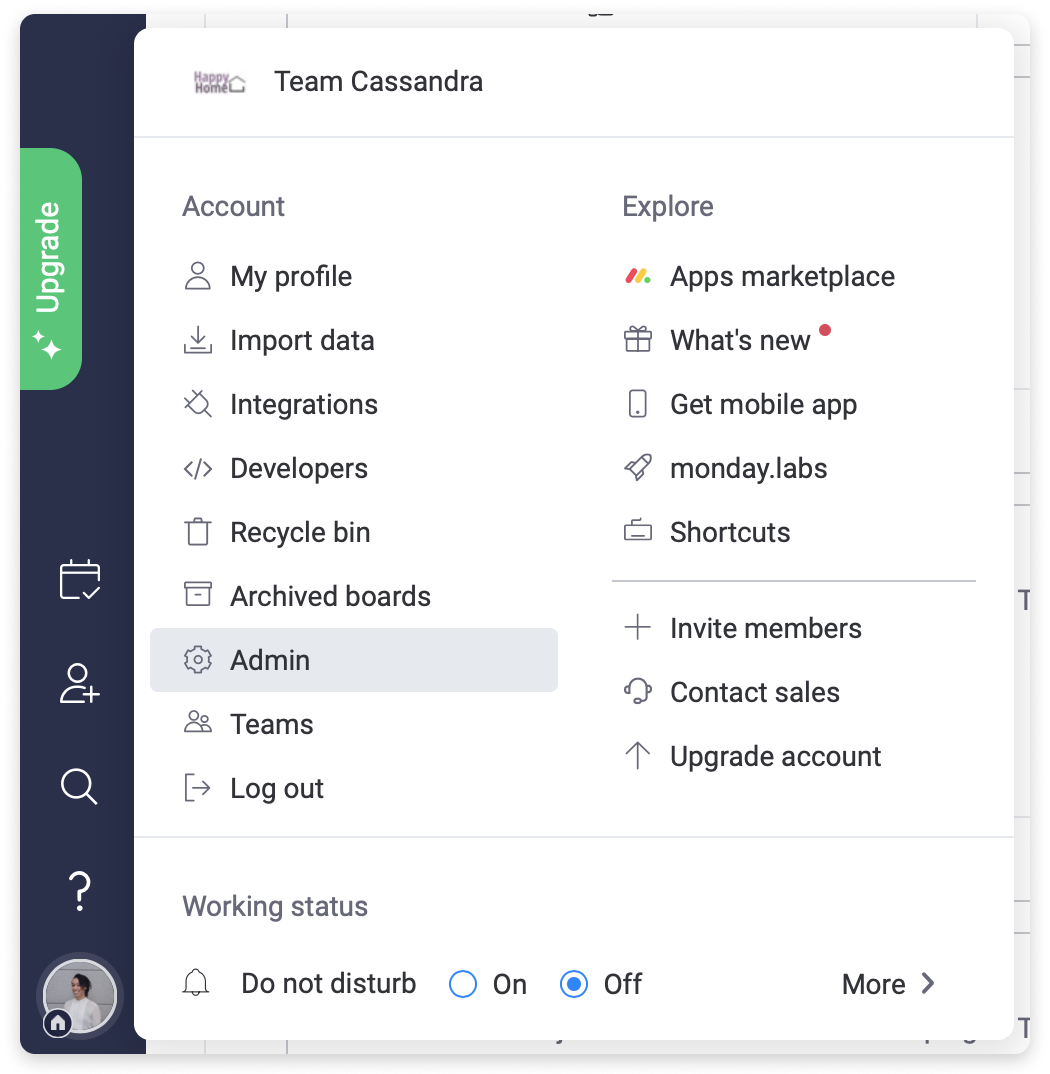 Step 2
Select "Security" from the menu on the left. The Security section will open on the default tab which is the "Login" tab: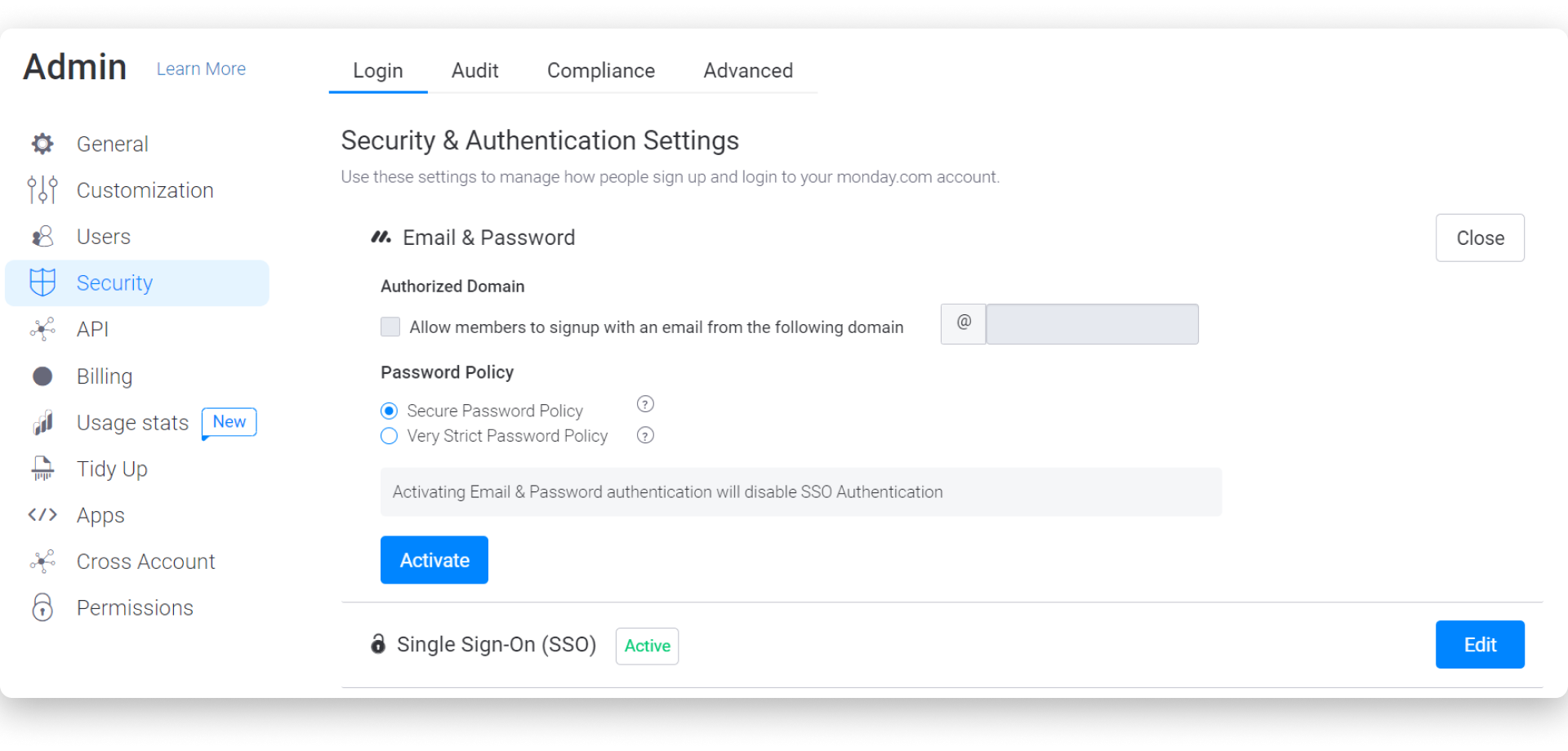 Step 3
If the Email & Password section is collapsed, click on the blue "Open" button to the right of the section header:
Once this section is open, you can ensure that only team members from the following domain can join the account by marking it off in the box: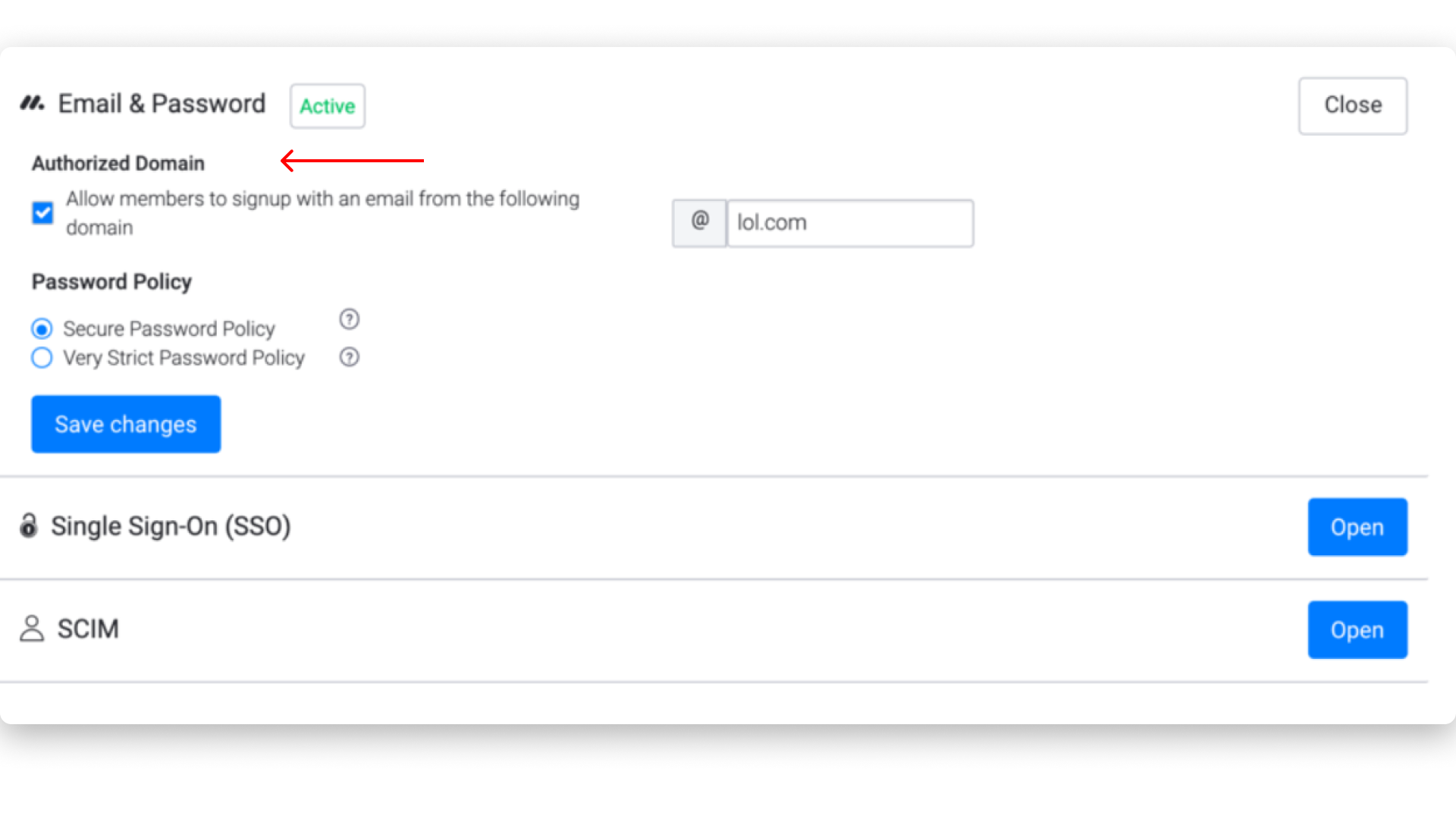 Note:
If this option is selected, users with the specified email domain can join the account even without an invitation. In addition, all account users are able to invite users to the account as long as they have the specified email domain. In addition, w
hen SSO is activated, this option is disabled on the account.
That's it! Stay in control of exactly which users join your accounts with the help of these settings. If you're looking to change account permissions for your team regarding other actions on the account, check out this article: How to set up account permissions.
If you have any further questions, feel free to reach out to us at support@monday.com. We're here for you 24/7😄