With a simple click, you can now import all your Trello boards into your monday.com account. 
Step 1
Go to "integrations" in your Avatar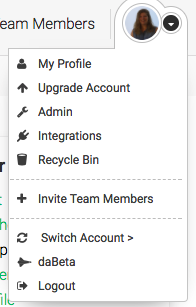 Step 2
Click "Import" under Trello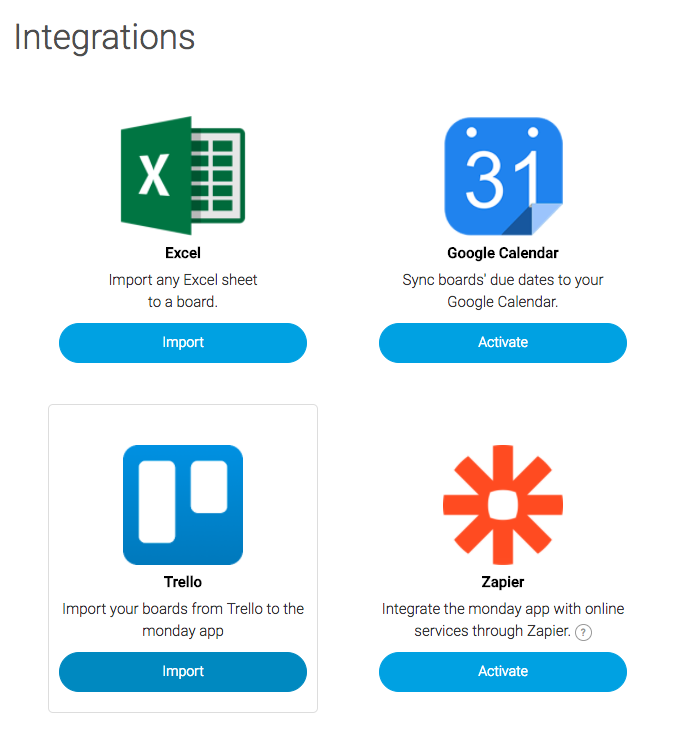 Step 3
You will then get to the following page. Make sure you allow monday.com to access your Trello account.
Just click on the green "allow" at the bottom.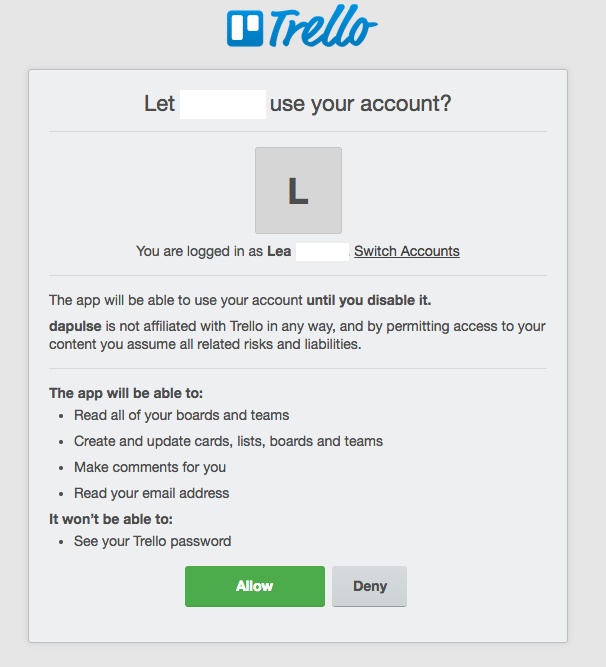 Step 4
Once you authorize monday.com to transfer your board from Trello, you can customize your board by picking the layout:

And you are done!
If you have any additional questions about how to import a board from Trello, please don't hesitate to reach out to us right here. We are available for you 24/7.