With the click of a couple buttons, you can easily import your Trello boards directly into your monday.com account!
Import data
Step 1
Go to your Profile Picture (Avatar) in the bottom left corner of the screen and click on 'Import data':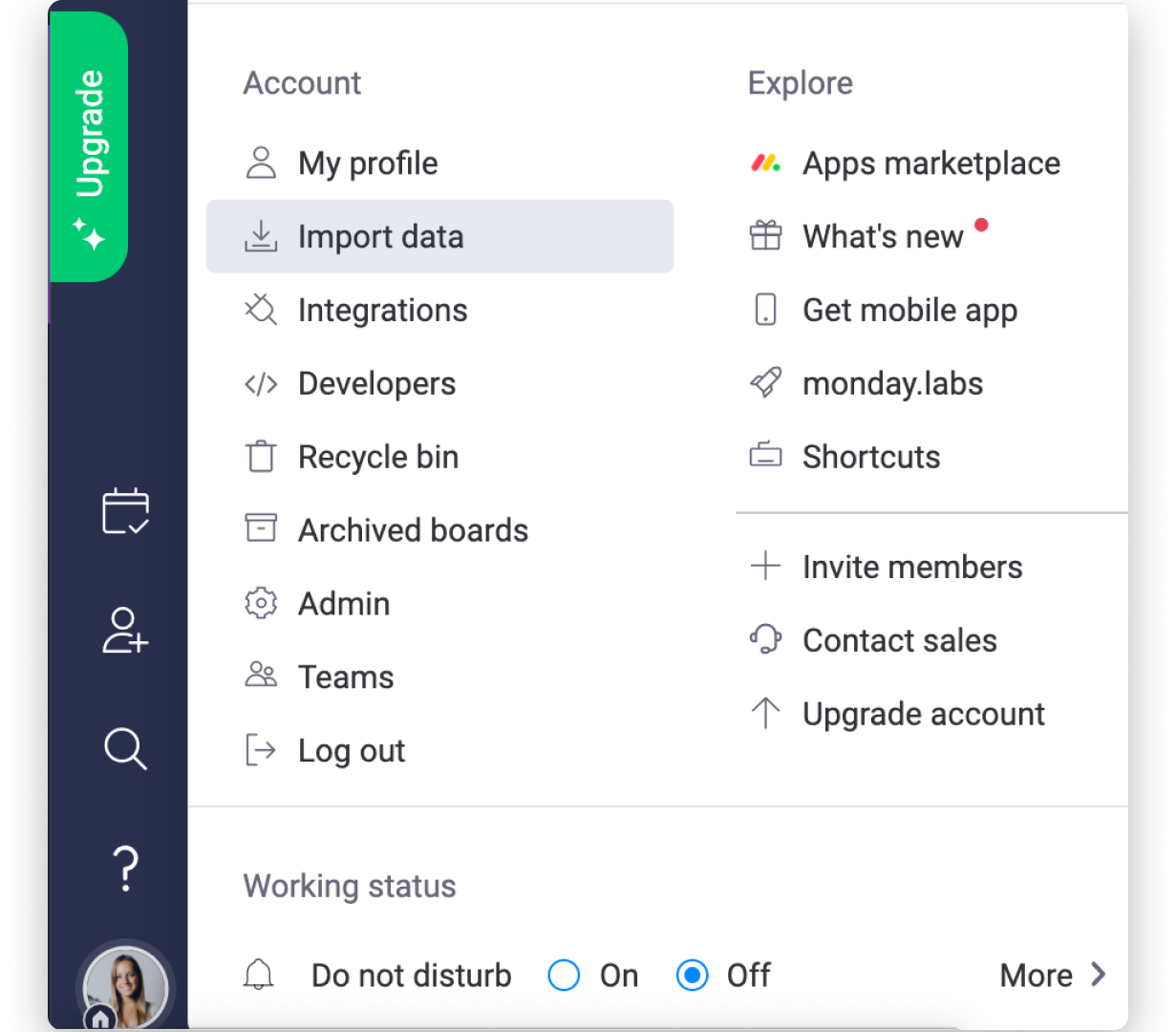 Step 2
Click on Trello: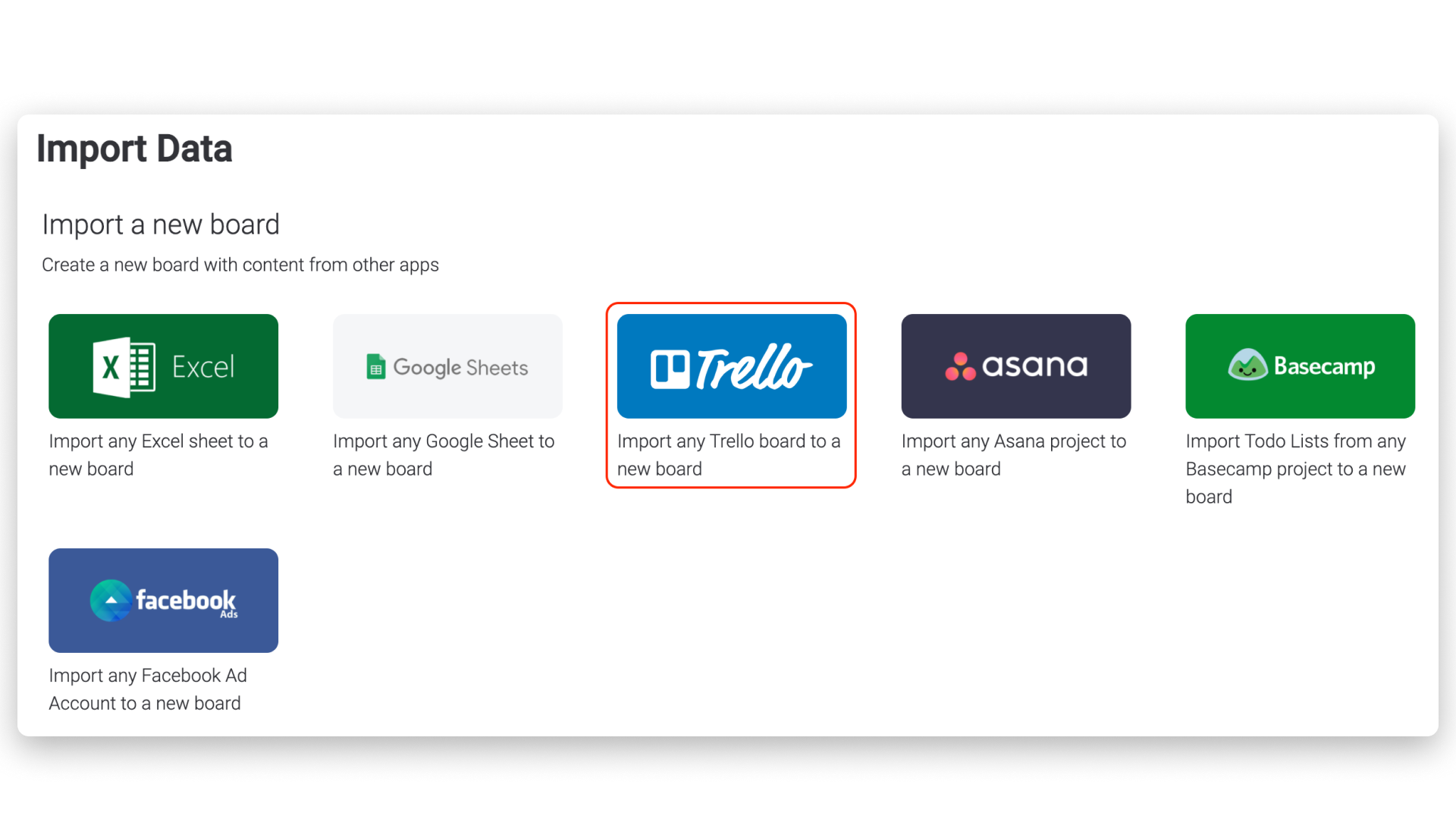 Alternatively, you can also begin this import by clicking on 'Add' at the top of the left pane > Import data from > Trello: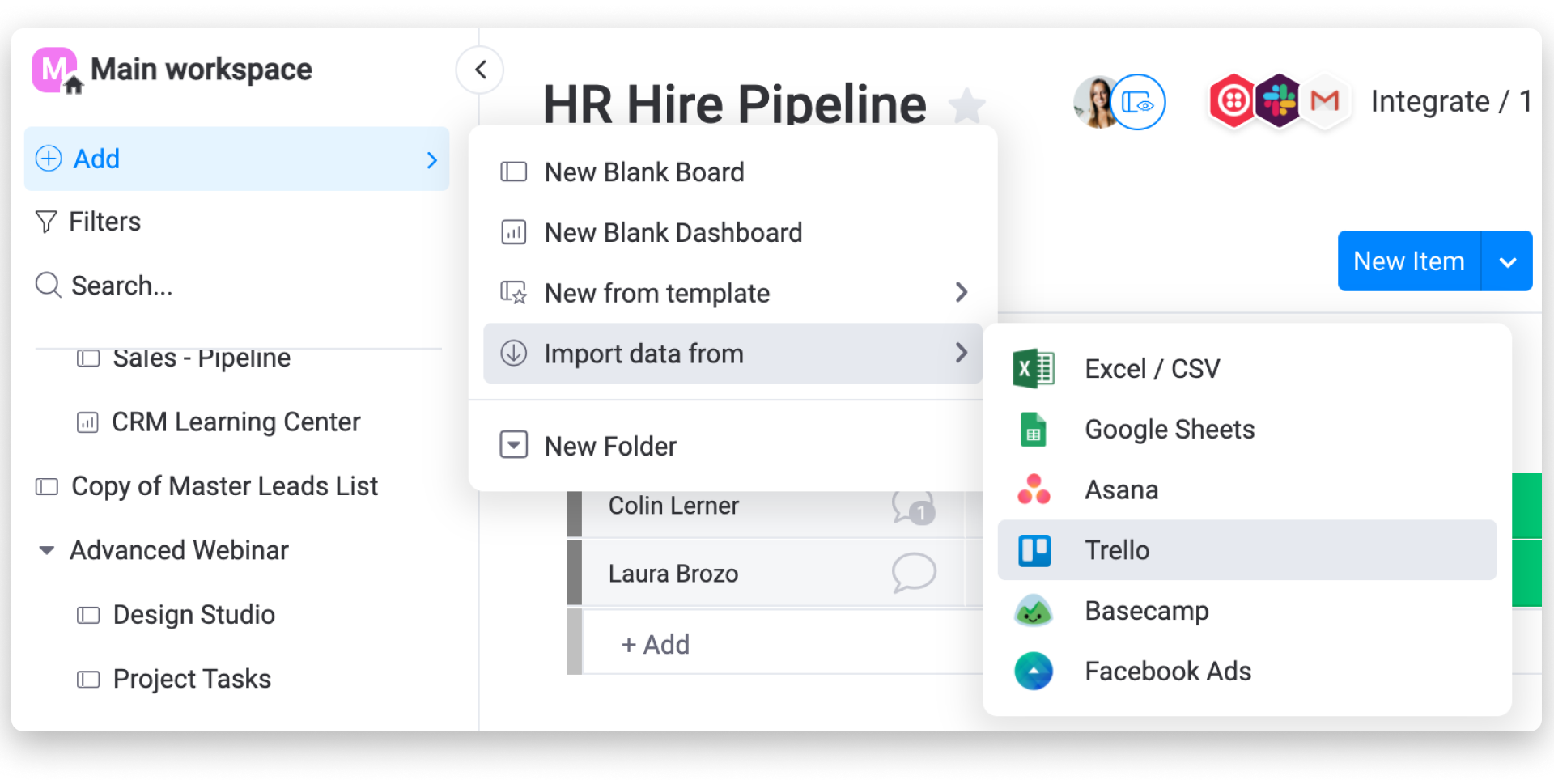 Step 3
You will then get to the following page prompting you to log into Trello and connect it to your monday.com account. Press 'Log in' at the bottom of the page to proceed and enter your Trello account credentials.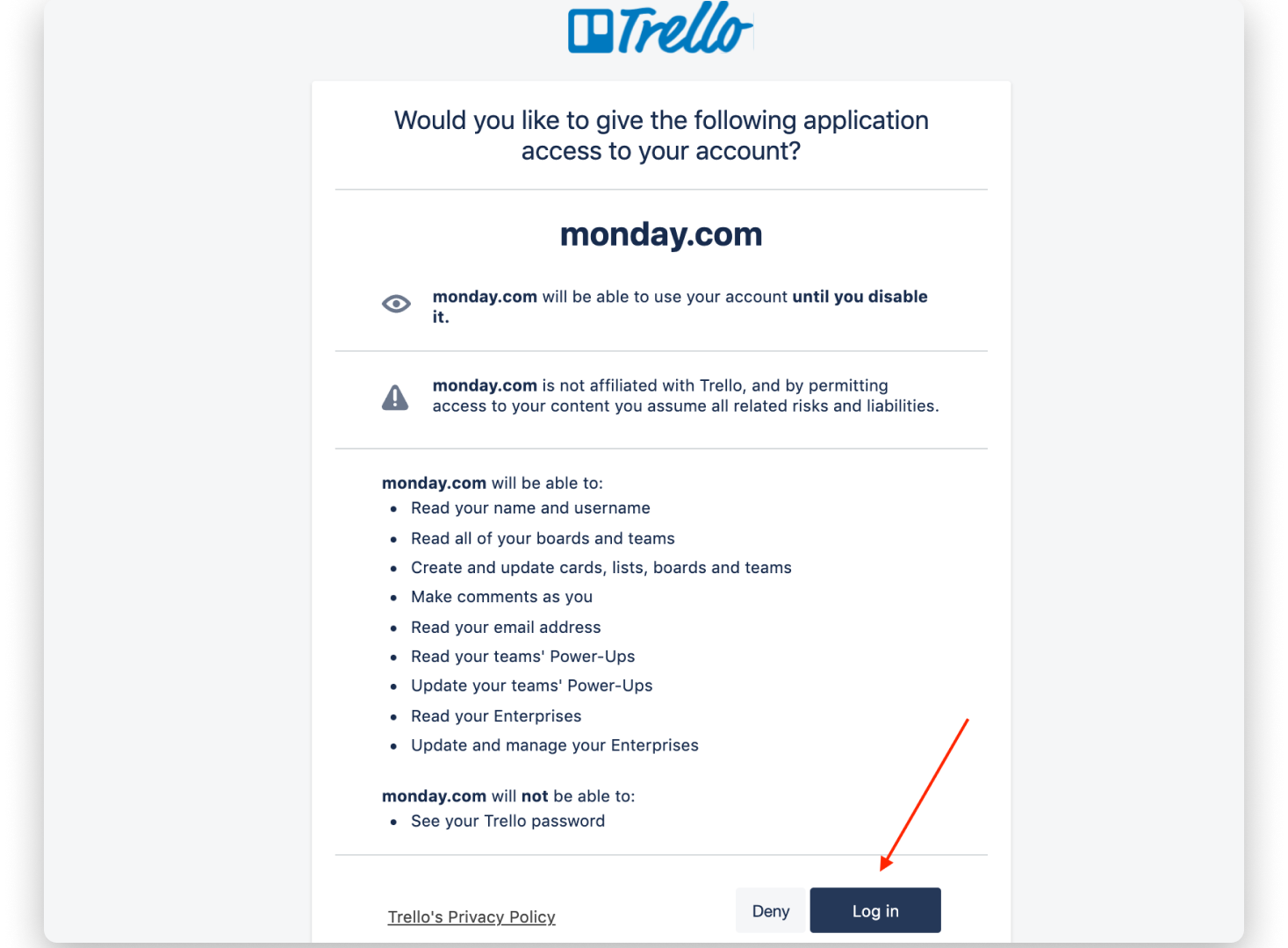 Connect your account
After logging into your Trello account, you will see the following screen. Scroll all the way down and press the 'Allow' button at the bottom right of the screen to complete the authorization of your account.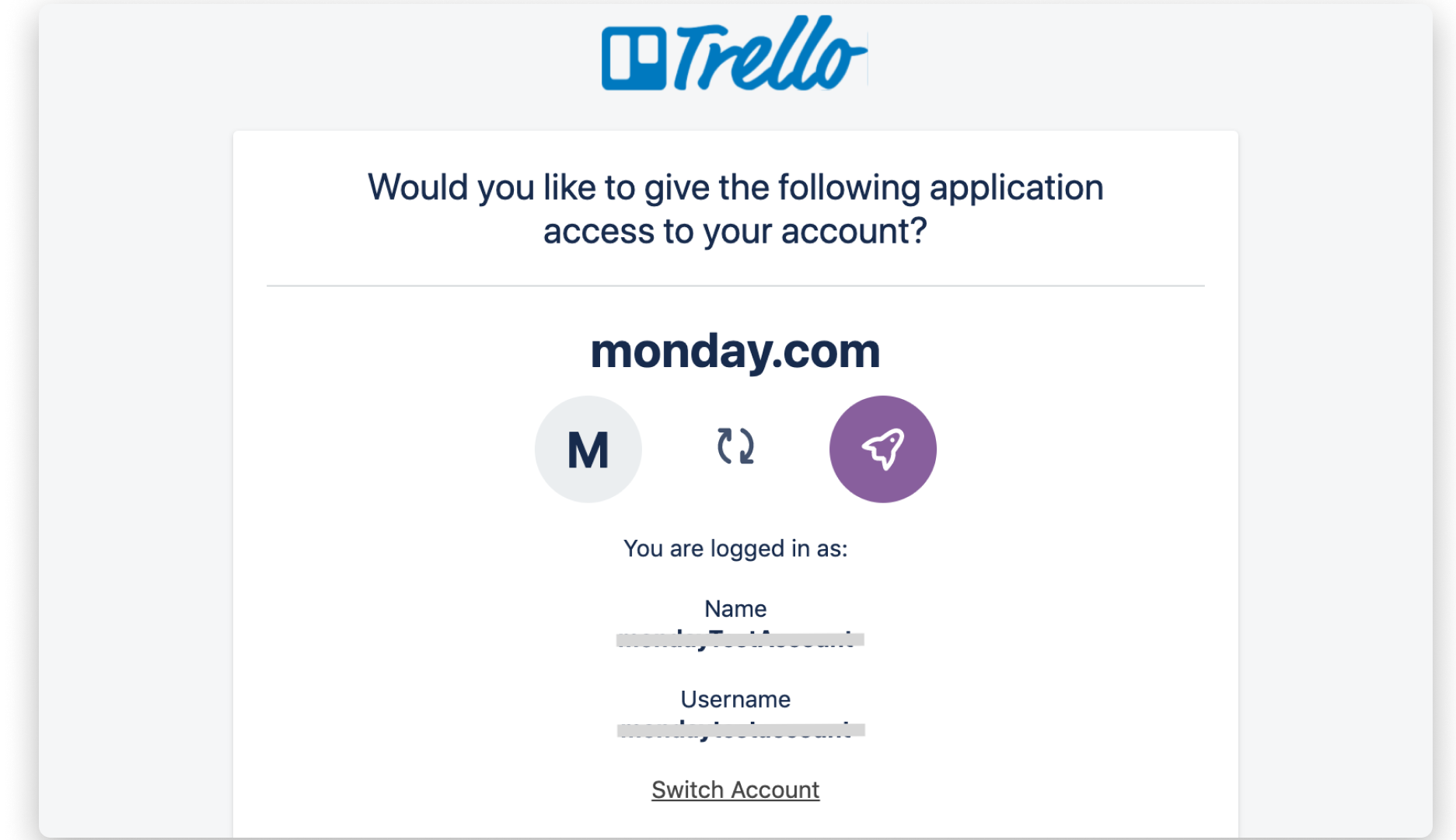 Once you authorize monday.com to transfer your board from Trello, you can customize your boards by picking the layout:

By pressing 'Apply this layout' the import of your boards will be complete!
Note: Completing these steps will import all boards from your Trello account. Additionally, you can only import up to 10K rows maximum at a time.
Supported fields
The below Trello fields are currently supported with our Trello import:
Trello Task Name
Label
Dates
The following fields are currently not supported:
Description
Checklists
Activities
Files
You can also decide to seamlessly sync your Trello account to monday.com and bridge the gap between these two platforms! 🙌 You can read more about this in the article all about our Trello Integration.
More assistance
If you need help building custom integrations, we also have an option for paid assistance through our network of certified monday.com partners. If you're interested, please fill out this form and someone will be in touch shortly!
If you have any questions, please reach out to our team by using our contact form. We're available 24/7 and happy to help!