Hate scrolling up and down to find an item? Us too! This is the reason why we came up with the Spreadsheet capabilities. You can access our keyboard shortcuts within your monday.com account. Click on your avatar located on the lower left corner of your screen and select "keyboard shortcuts"
Have a little scroll to discover them! 👇
Open the shortcut menu
You can also press Shift ? to open this menu. The keyboard shortcuts is split into two categories: the system navigation (allowing you to navigate within your account) and the board navigation (allowing you to navigate within a board).
Bolt Switch
The Boltswitch allows you to quickly switch between boards in your monday.com account. Use keyboard shortcut Command + B on a Mac or Ctrl + B on a PC. Type the name of your desired board in Boltswitch to switch between boards as fast as lightning!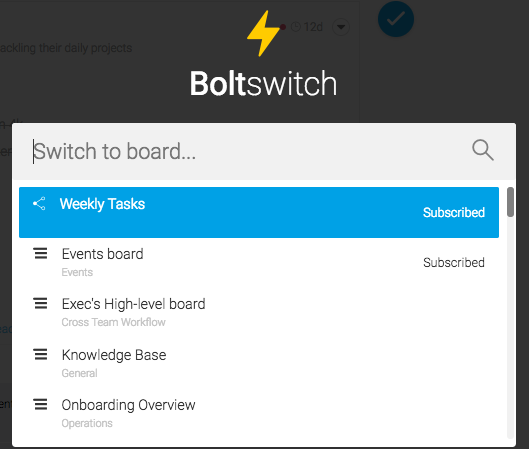 Close an item page
When your item page is open, you can close it using by pressing Esc. It works whether you are on the updates, info boxes or item activity log.
Close a dialog
When your updates section is opened, you can close it using by pressing Esc
BOARD NAVIGATION
Navigate around your board
You can use the arrows of your keyboard to navigate easily around your board just like in Excel.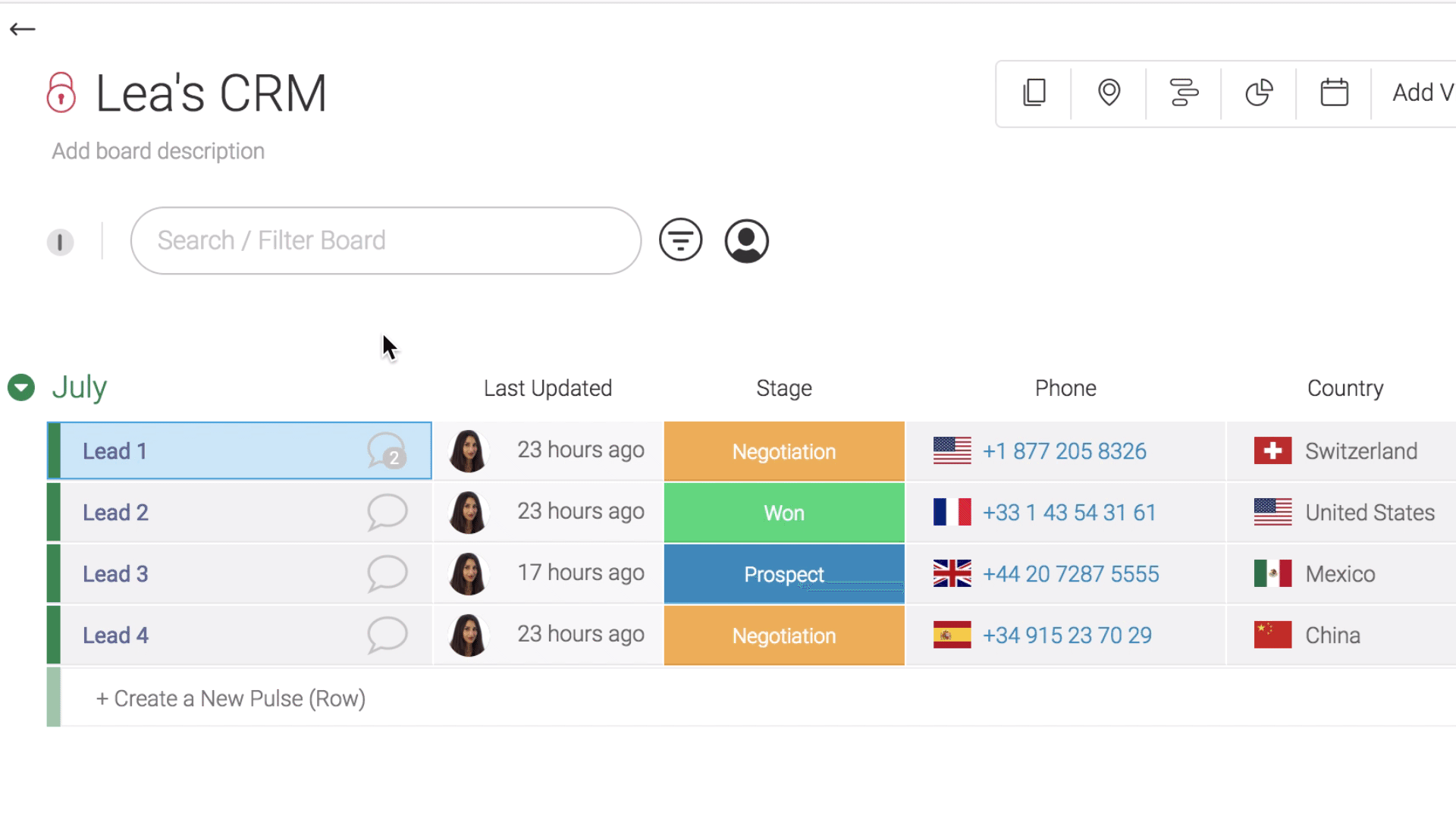 Navigate to the previous cell
Use shift tab to navigate easily to the previous cell.
Copy, paste and cut cell content
For Mac:
Copy: COMMAND+C
Paste: COMMAND+V
Cut: COMMAND+X
For windows:
Copy: CTRL+C
Paste: CTRL+V
Cut:CTRL+X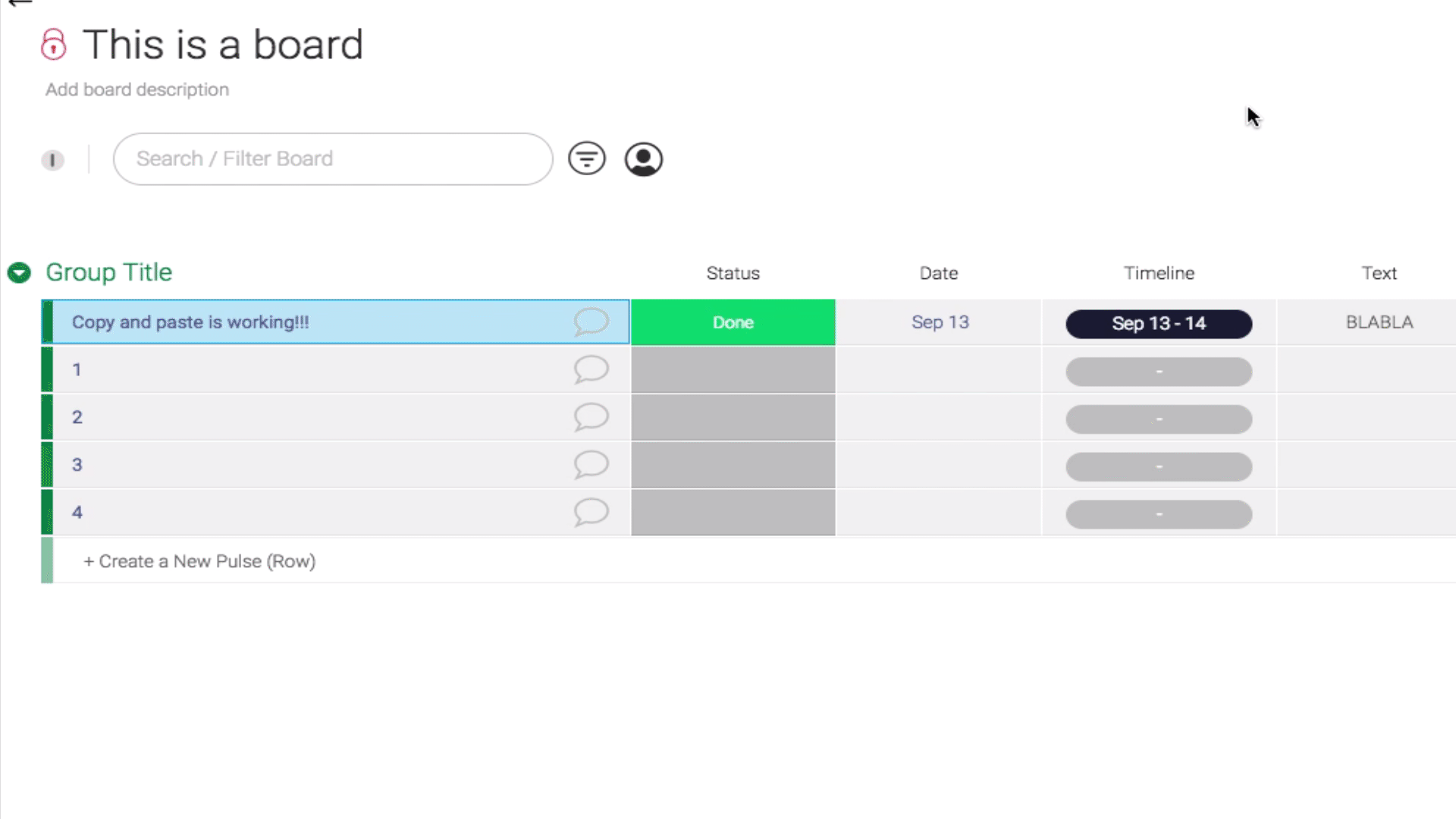 Tip:
You can now also copy any cell in your board and paste its text anywhere you want outside of monday.com!
Edit any cell
Once you are on a cell, hit enter to be able to edit it. Simple as that!

Open any cell view
By hitting space on the timeline column, it will directly open your timeline. You can as well do the same on an item's name to open the update section. Give it a try 😊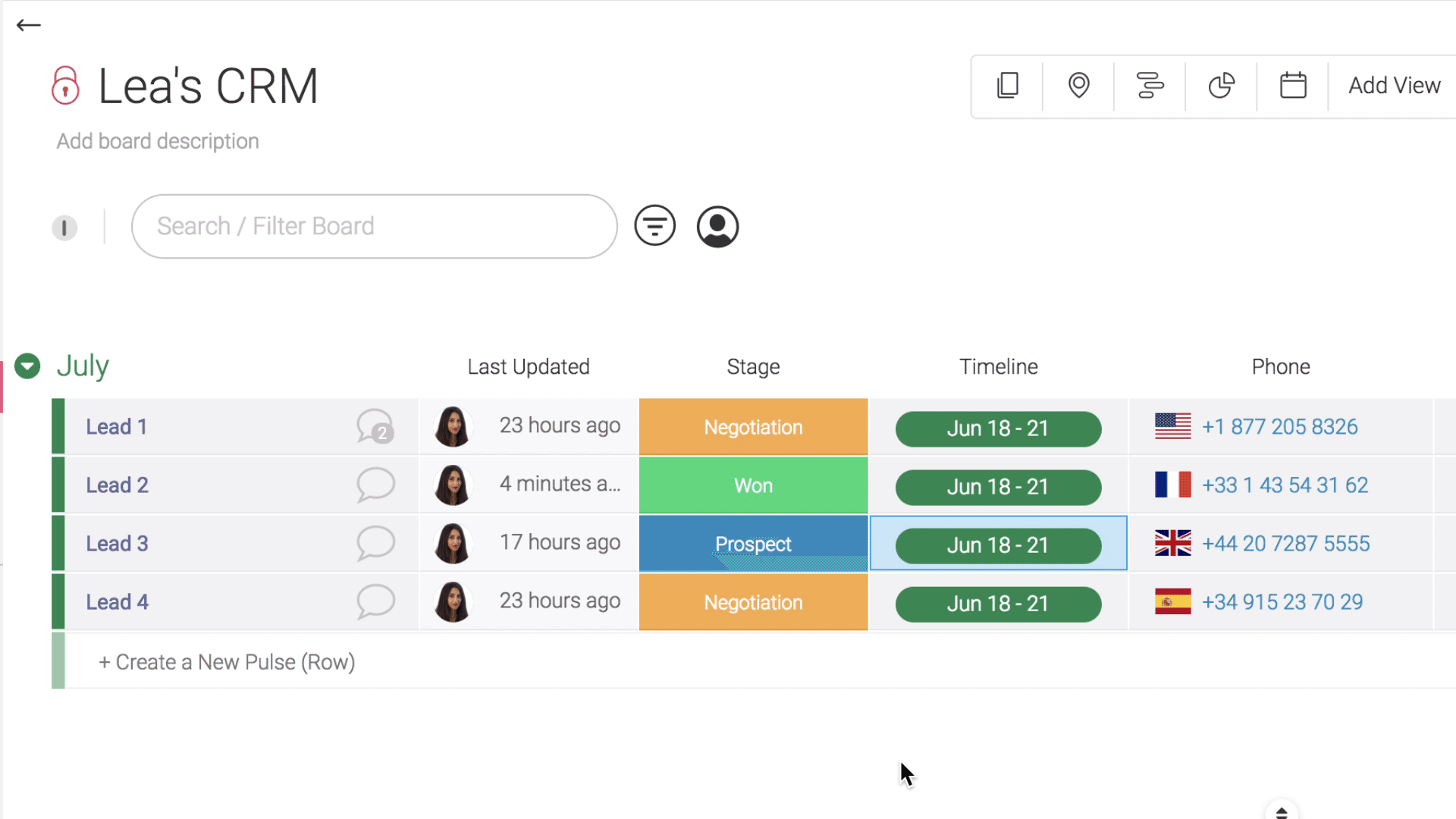 Close editing any cell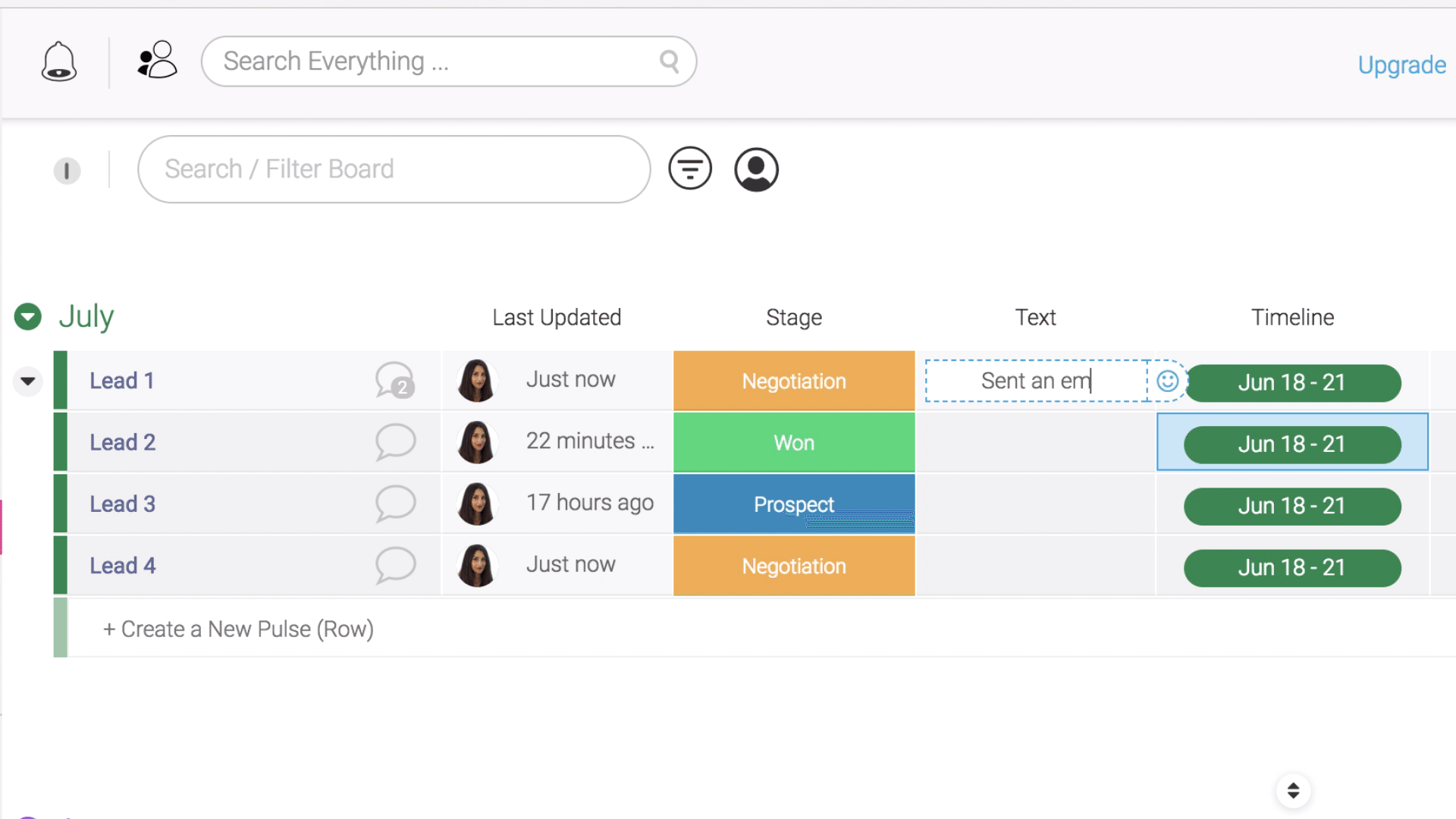 Clear any cell
Use backspace (delete) to clear any cell.
Enter an update
If you'd like to save an update you have written in the Updates Feed, press Command + Enter and your update will be submitted.
Exit fullscreen mode
When you have a board in full screen mode, you can exit by pressing Esc.
Search for a group within your board
Looking for a specific group within your board? Use the Command + F and you will automatically be directed to the filter board. The filter board is an easy tool allowing you to filter anything within your board. Check out how it works right here.
Select multiple items
Hold Command (shift on a PC) while clicking on an item to build a list of items to move, archive, or delete all at once! You can click here to learn more about using batch actions.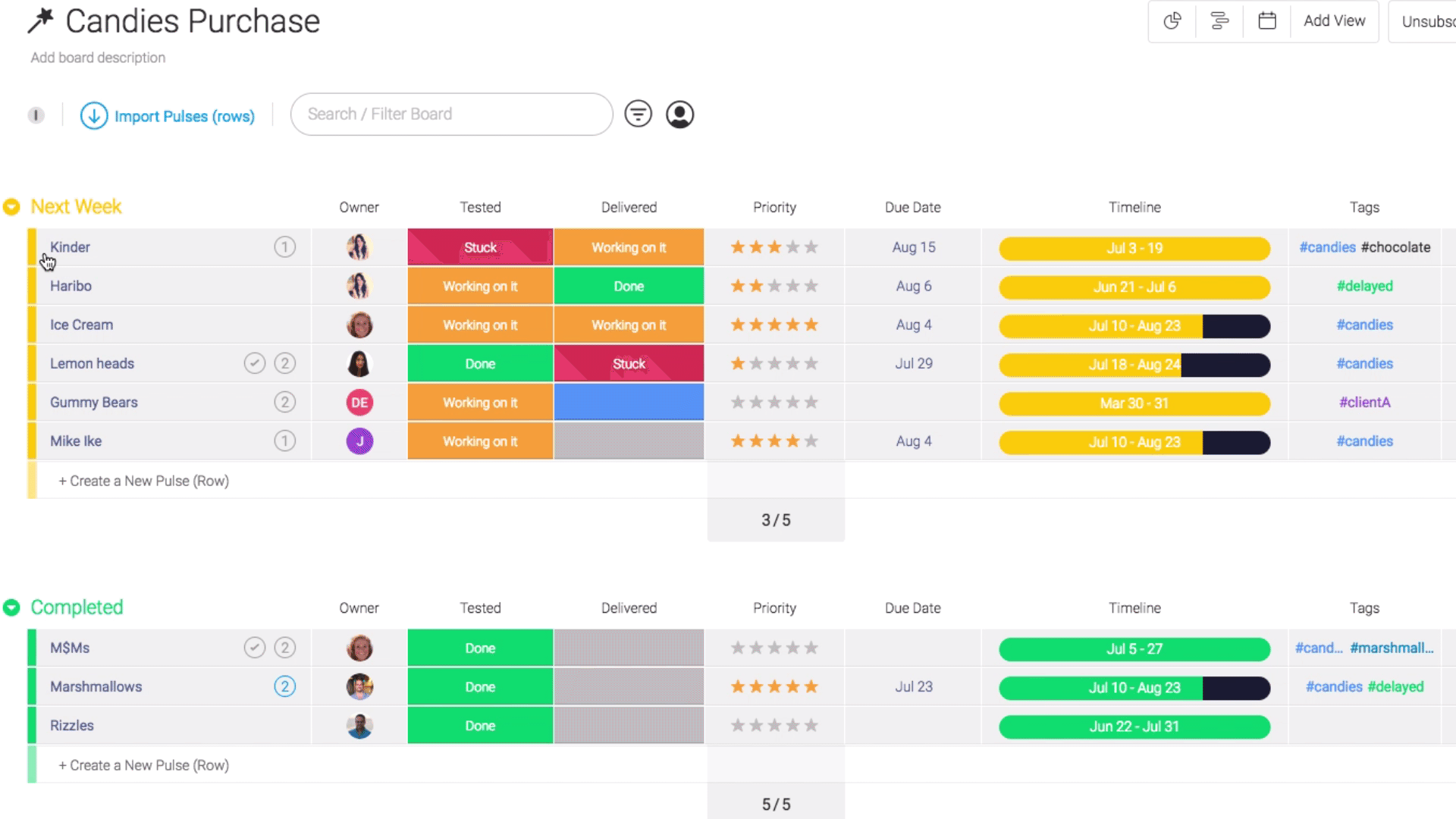 If you have any questions further questions, please feel free to reach out to our customer success team at [email protected] We are available 24/7 and happy to assist.