At monday.com, we love to make everything visual: colors, graphs, shapes, and more! For this reason, we came up with the amazing board views. The board views allow you to visualize your board's information in multiple different ways in order to analyze and report on your board data. 📊 📈 📉
Tip:
You can watch our recorded board views webinar right
here :)
To add a board view, press on 'All Views' at the top left of your board screen and press 'Add View' from the pop up window. From there, you can select a view or enter the full views center by clicking on 'More views' as below: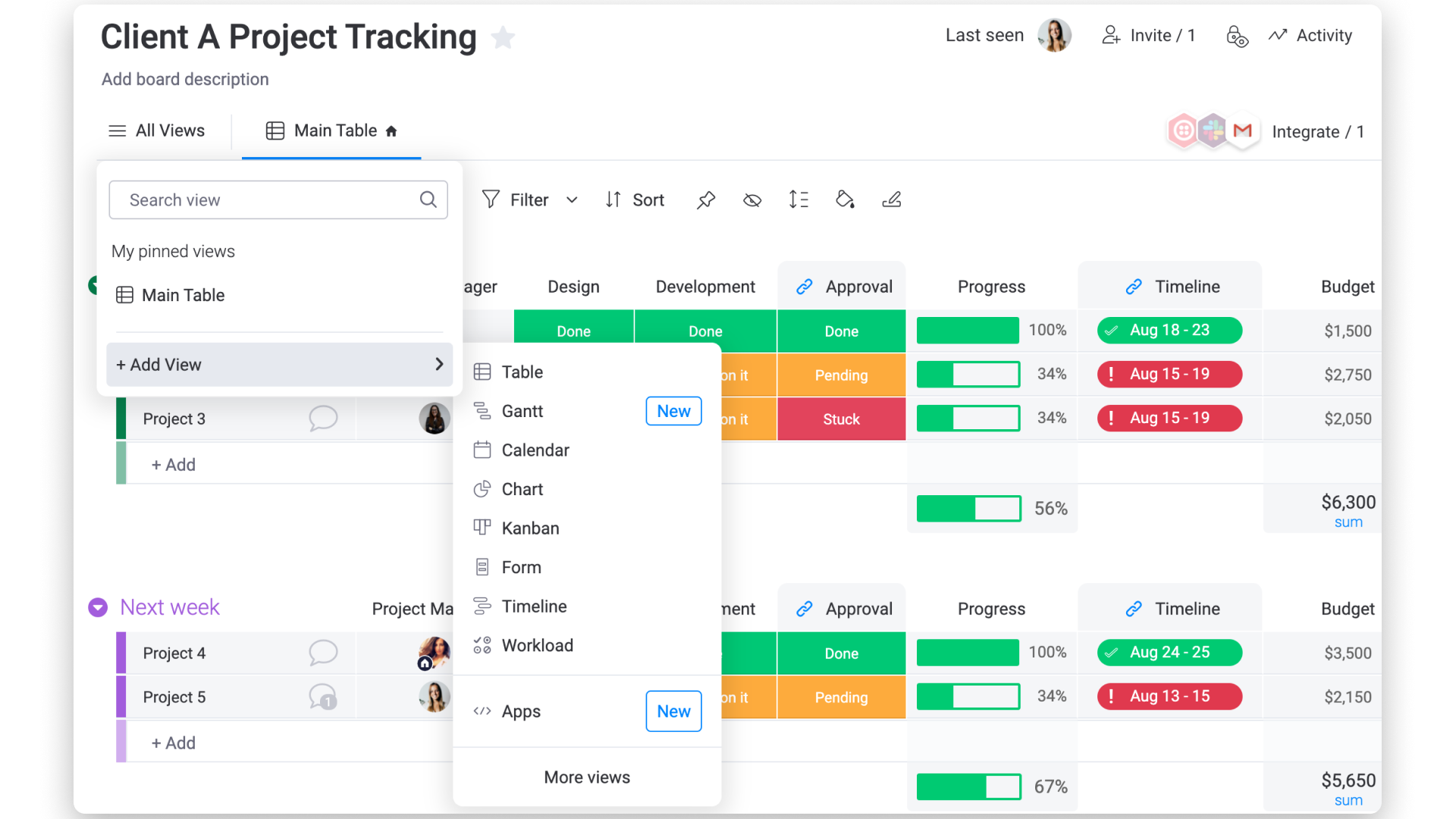 Click on any of the view options to create a new view. Clicking on "More views" will direct you to our views center where you can find all of the useful view options that we have to offer!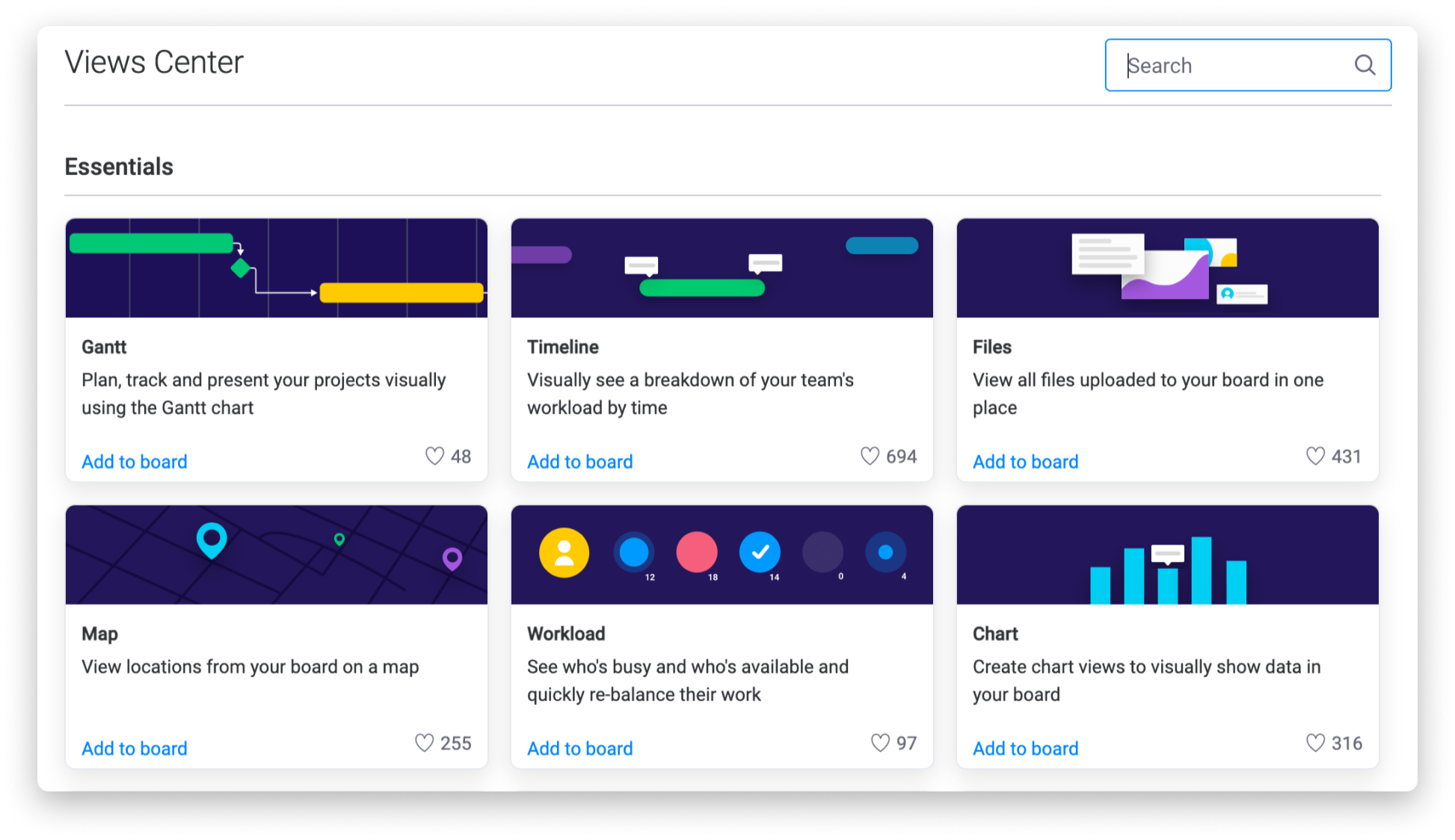 To add a view to your board, click on "Add to board". You can also vote for your favorite view by clicking on the heart located at the bottom ❤️
Once you've added a view to your board, you can switch back to your Main board view by either selecting the Main Table tab at the top of your screen (this is where your pinned views will be located, which will be mentioned next). Alternatively, you can also access the Main Table again by clicking on 'All Views' and then 'Main Table' from the resulting menu.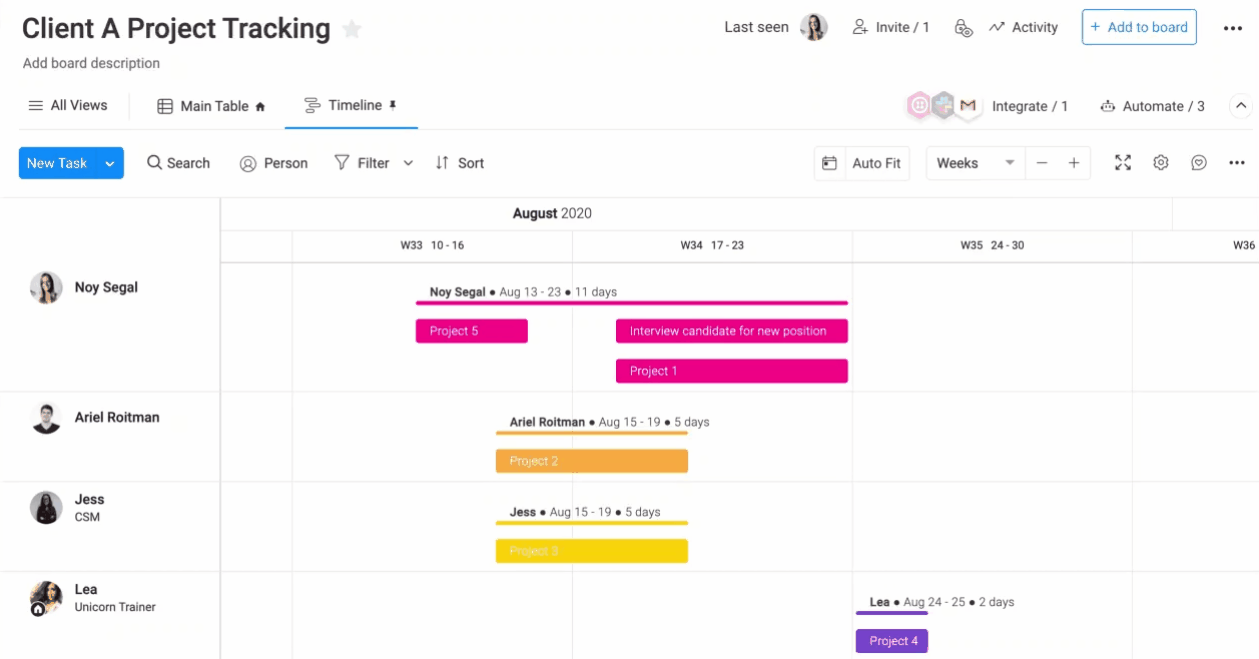 You can add multiple views to your board and switch back and forth from the 'All Views' menu as well:
If you have multiple views on your board, pinning your favorite views at the top of your screen can save you time by providing easy access to those that you use the most! You can choose to have up to three pinned views on your board at a time. To do so, click into the 'All Views' menu and hover over the right side of your view. From the three dot menu, press 'Pin'. To unpin a view, follow the same steps and press 'Unpin'.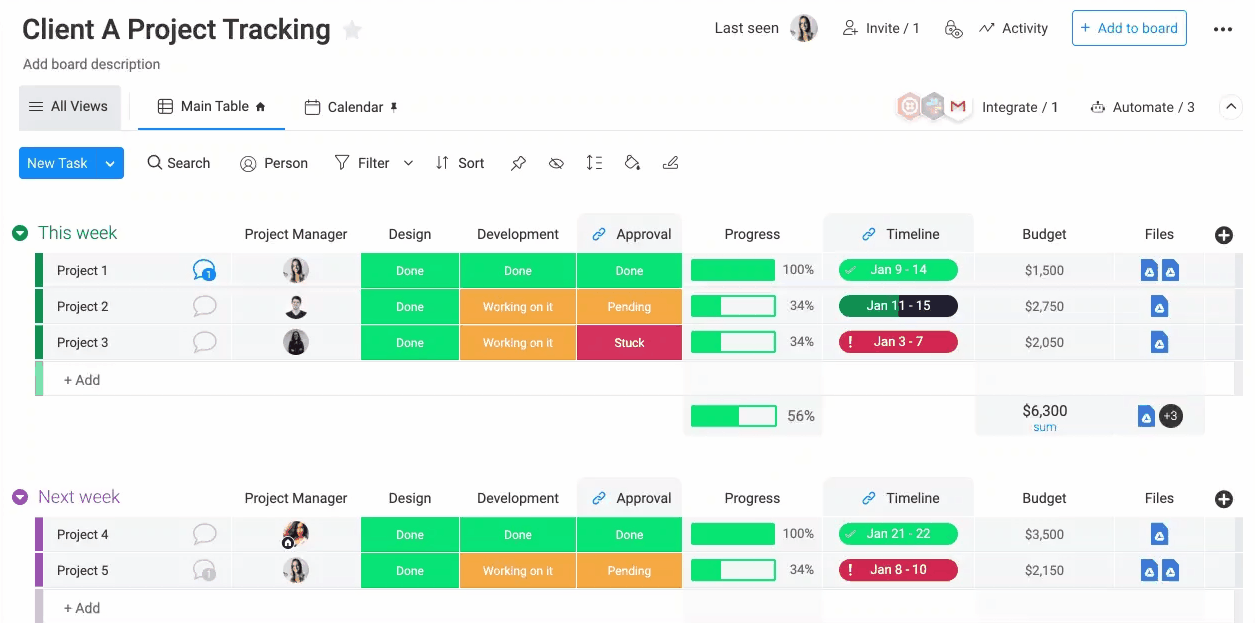 To make sure that everyone who views your board is receiving the board's data in the most efficient way, board owners can set a default view for all board viewers and subscribers. This means that everyone who opens up your board will automatically see the default view rather than the "Main Table" view.
To set a default view, open the 'All views' menu and click the 3 dot menu beside the view you wish to select (it must first be added to your board). Next, click "Set as board default" as we've done below: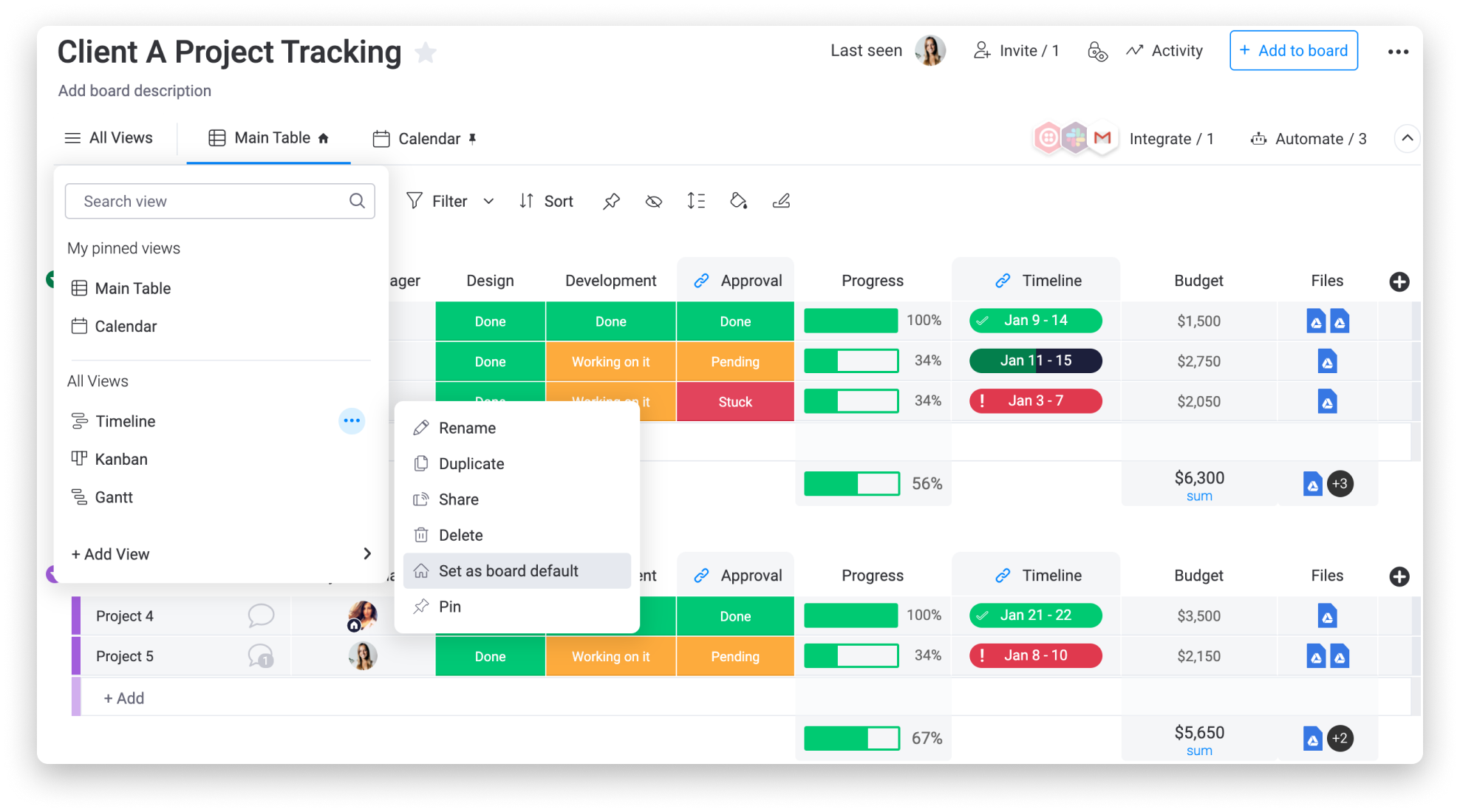 The default can be switched at any time by following these steps with a different view, including the Main Table view.
Note: Only board owners can set default views, and they will default for all viewers and subscribers. However, if a team member opens a different board view, it will override the default view, and the next time they open this board, it will open up automatically to their last-viewed board view rather than the default view.
You can choose to see a view in split-screen mode with the Main Table view below it. To do so, click on the settings icon located on the top right of your screen and select "split view" as below: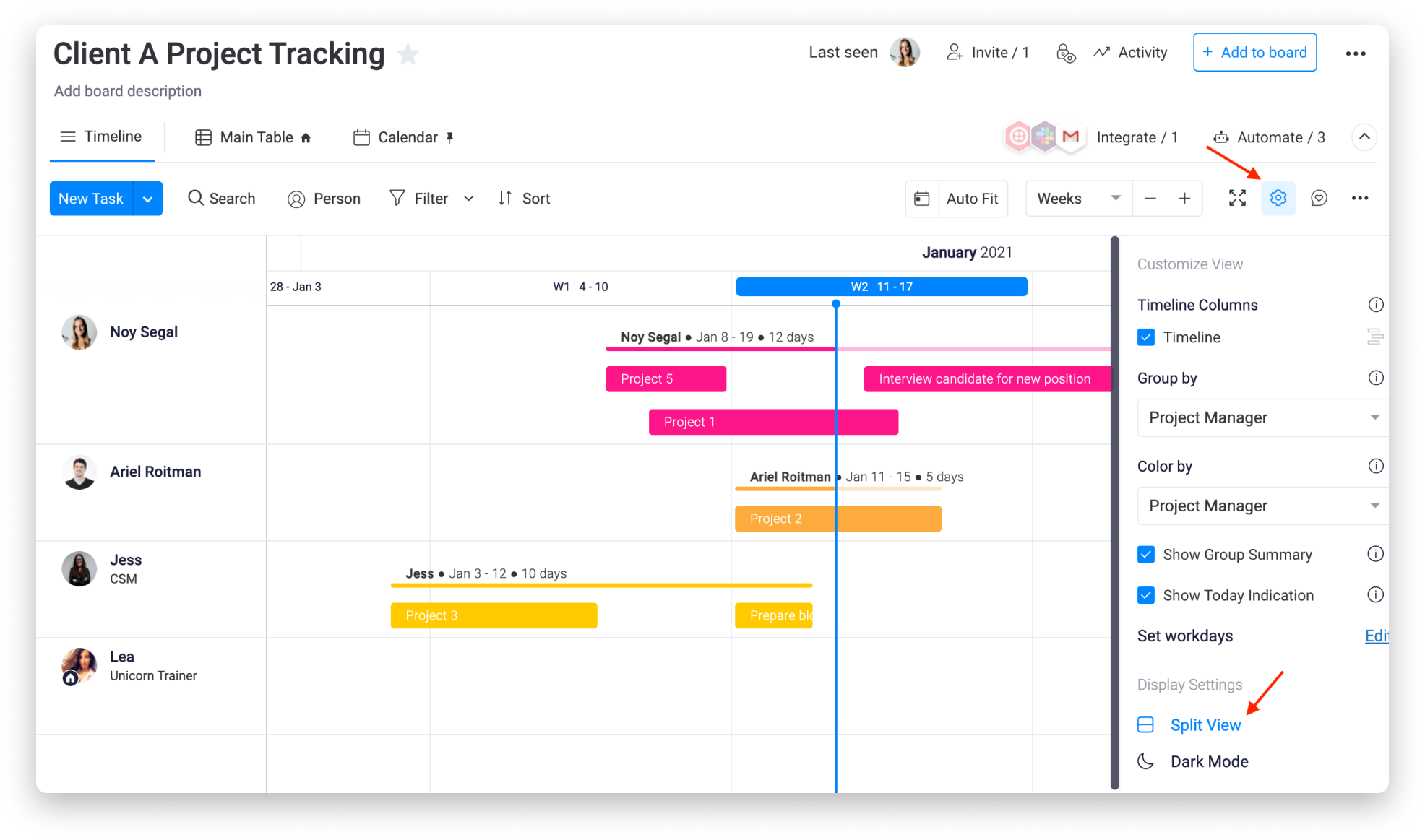 This view selection is personal will be saved across all boards for that view type. This means if you choose to view the Timeline View "split screen" on one board, it will show up this way on all boards for which you have a Timeline View set up. Additionally, this view setting will only be set up this way for your user in the account.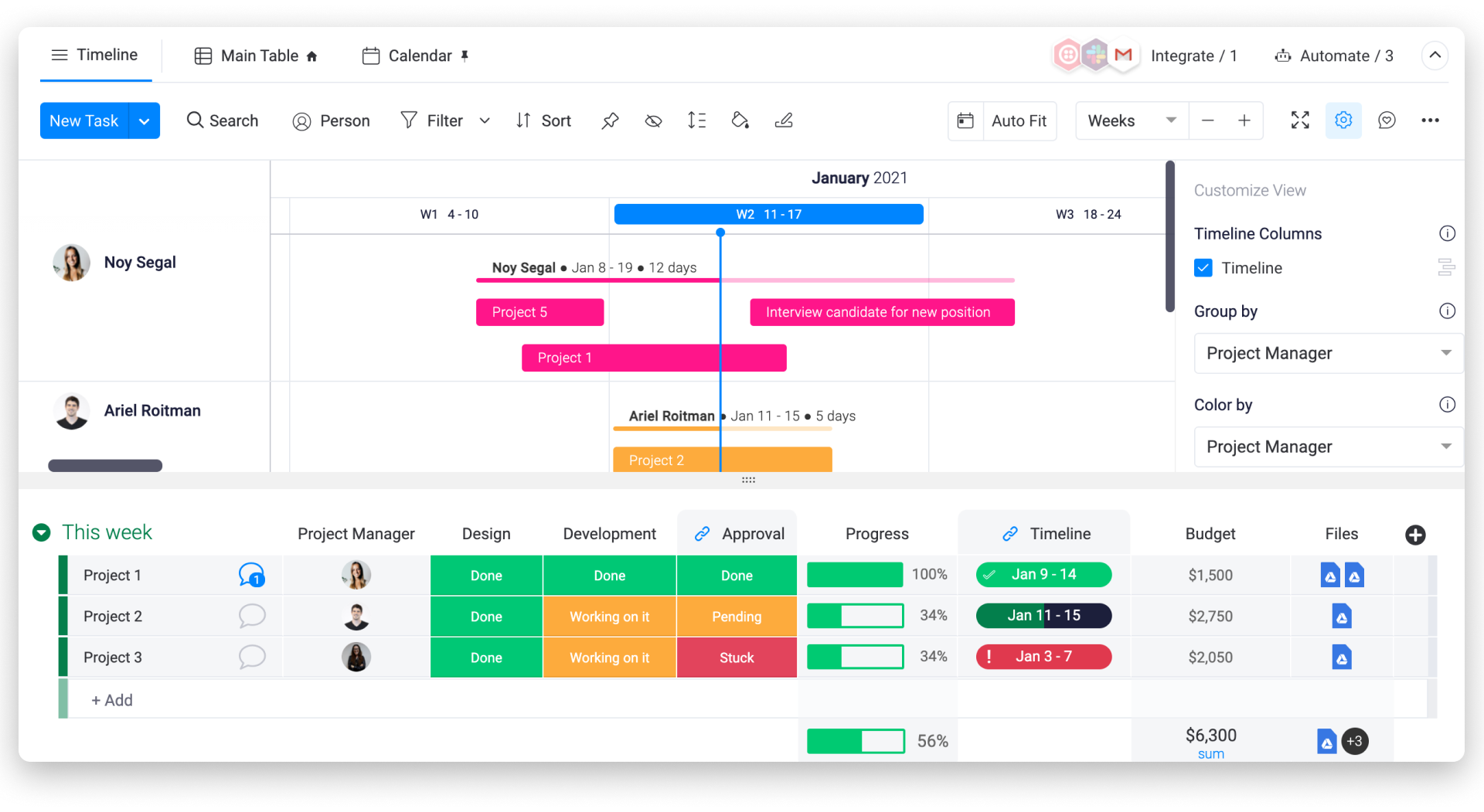 We think our views look best in dark mode! It's sleek, easy on the eyes, and really allows the colors to pop! While you can't turn on dark mode only for your views, you can follow the two quick steps in this article to check out dark mode for your whole account including your boards and dashboards! You're going to love it as much as we do!
Do you need to put your roadmap in your website? Send customers specific boards or views without needing them to log in? Get all the team in sync by putting a board in a TV in your office? You are now able to do just that with the "Share" option from the three dot menu next to one of your board views.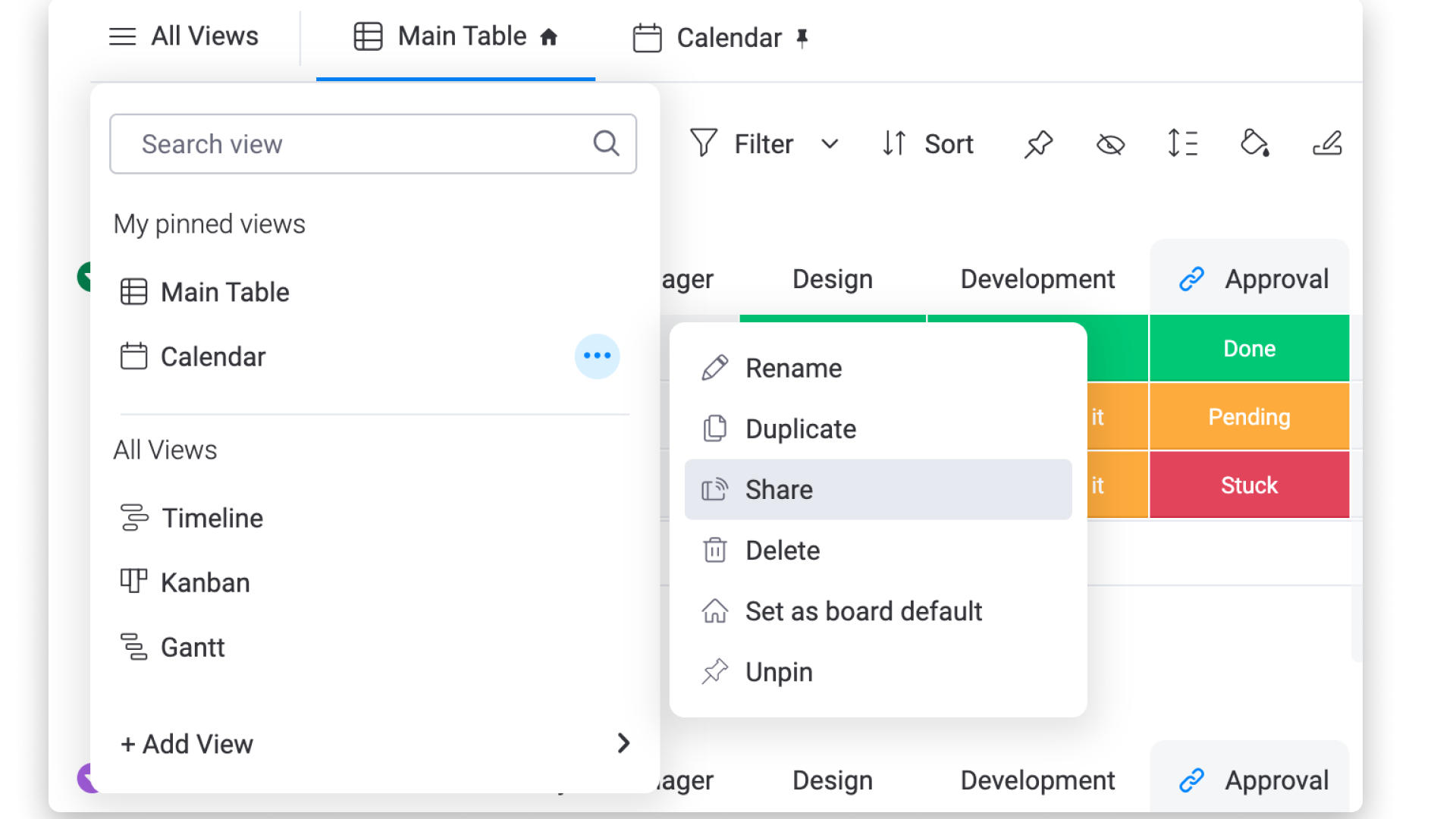 Note: You can currently only apply the share view on your board, timeline, chart and calendar.
Publish your boards, embed them in your website, and make them accessible to everyone on the web! Check out how it works right here.
ファイルビューを使うと、ボード内にアップロードしたすべてのファイルを1か所で閲覧できます。リストまたはサムネイル形式での表示が可能です。ここからファイルのダウンロードやプレビュー、またリンクさせたアップデートセクションで開くなどの操作が可能です。詳しくは、こちらの記事をご覧ください。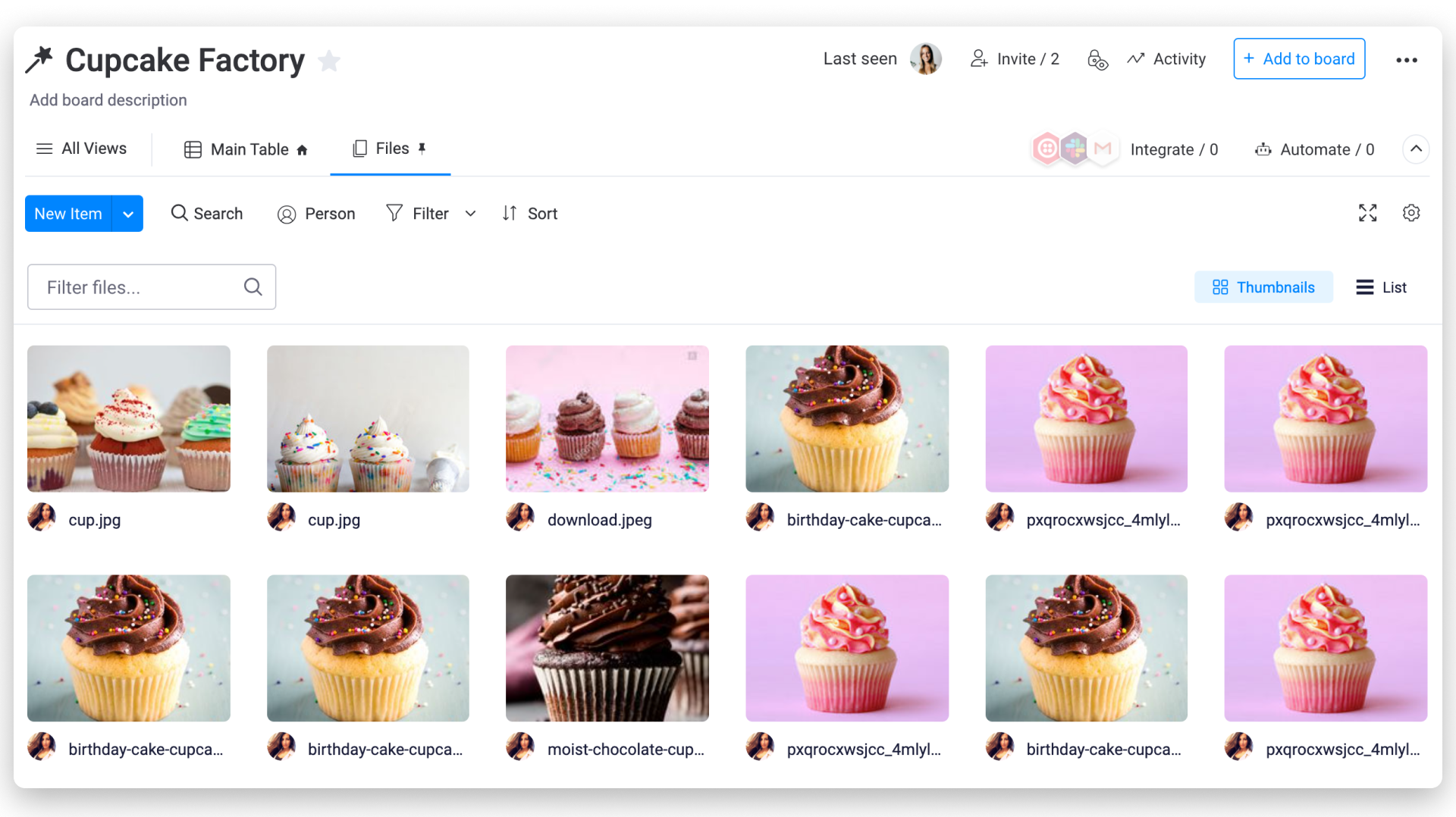 世界中のクライアントと仕事をしている、頻繁に移動している、または新しい家を探していますか?それならぜひ、地図ビューをご活用ください!地図ビューでは、場所/国カラムの情報を1つの地図に表示することができます。設定方法については、こちらの記事をご覧ください。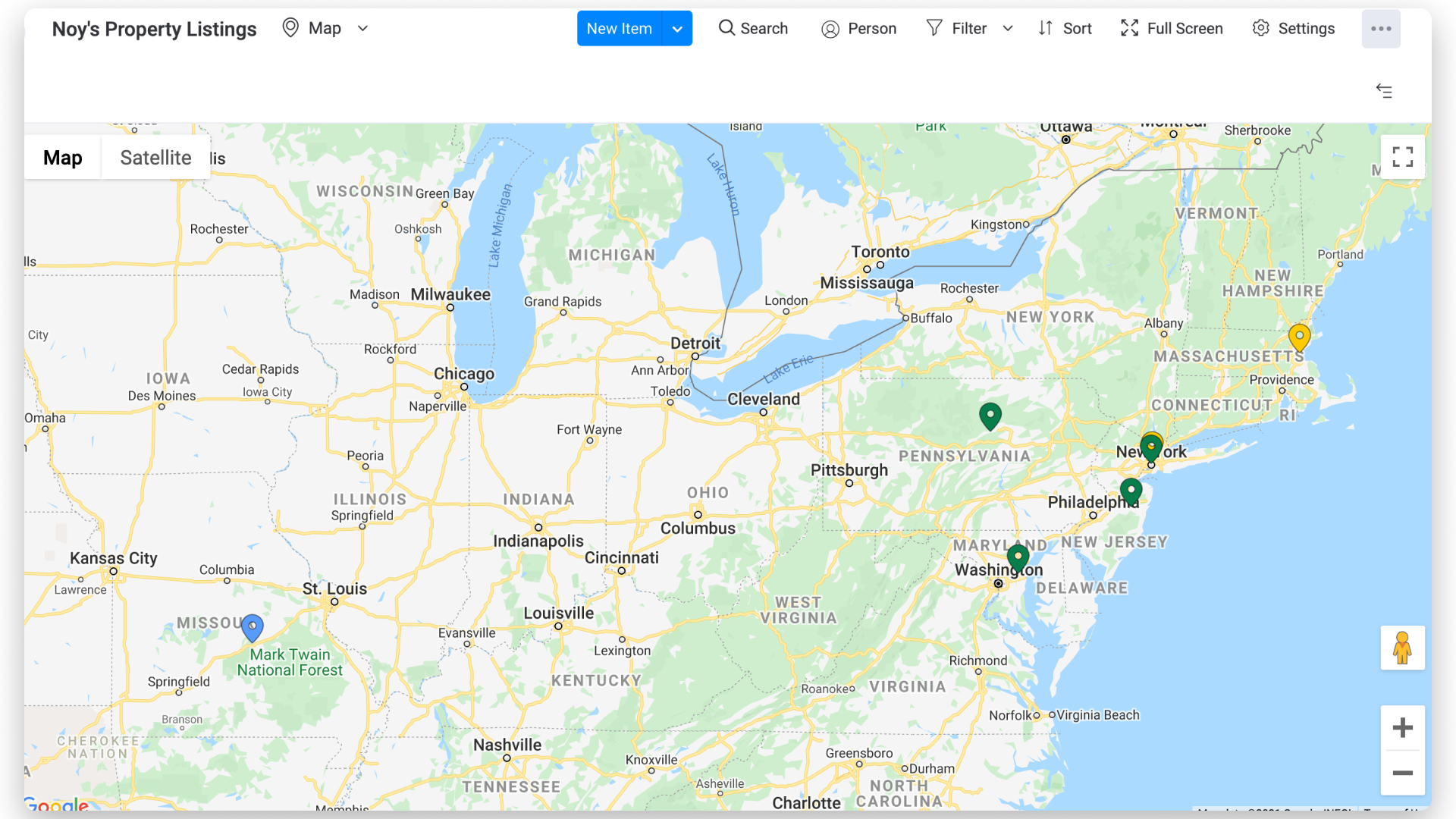 The Timeline View gives you a visual representation of the dates and timelines of your ongoing projects. It allows you to see in a glance just how long you and your team have to complete a task or project in order to plan accordingly. Check out this article to learn more about it.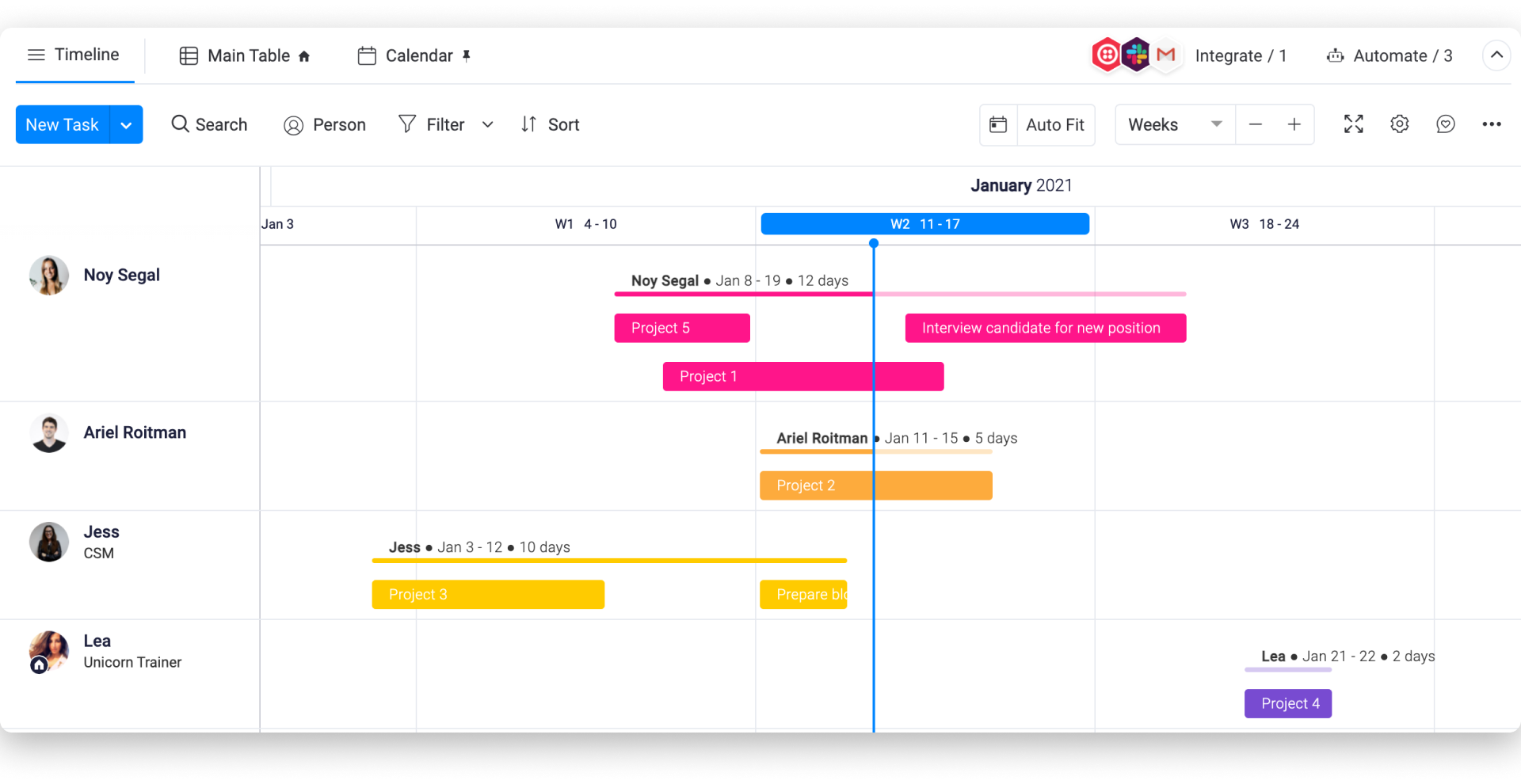 The Gantt view turns the data from your board into a functional Gantt-style chart. This view is flexible, responsive, and visually displays milestones and dependencies between items to help provide you with a clear overview of your project and its associated tasks. To learn all about this incredible feature, check out this article!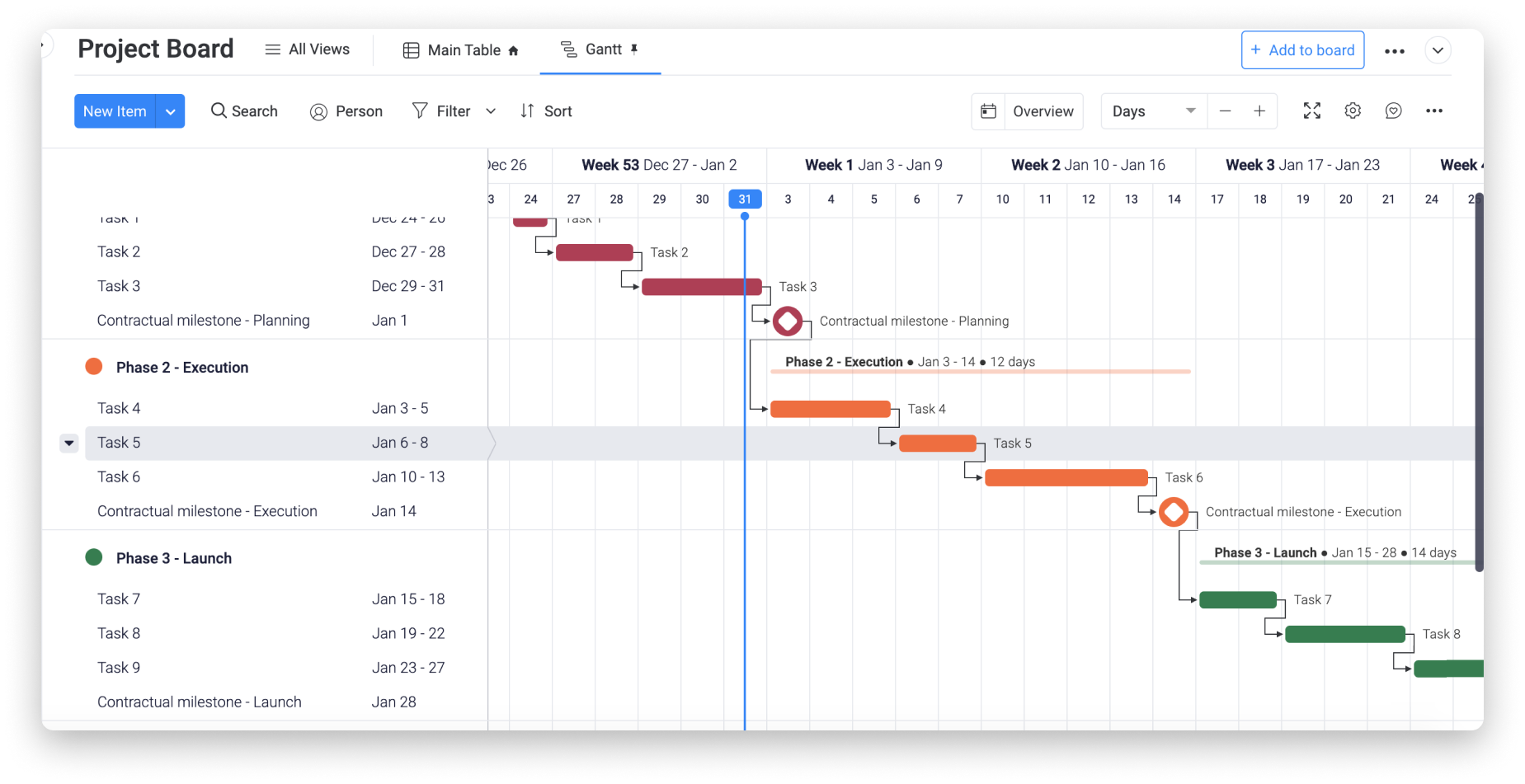 チャートビューでは、異なる種類のチャートを使って特定のボードに関する様々なレポートを作成することができます。ワークフローに関する分析情報を取得するのに最適です。monday.comでは、パイチャート、棒グラフ、折れ線グラフの3種類のチャートから選んでお使いいただけます。
チャートビューの詳細については、こちらの記事をご覧ください。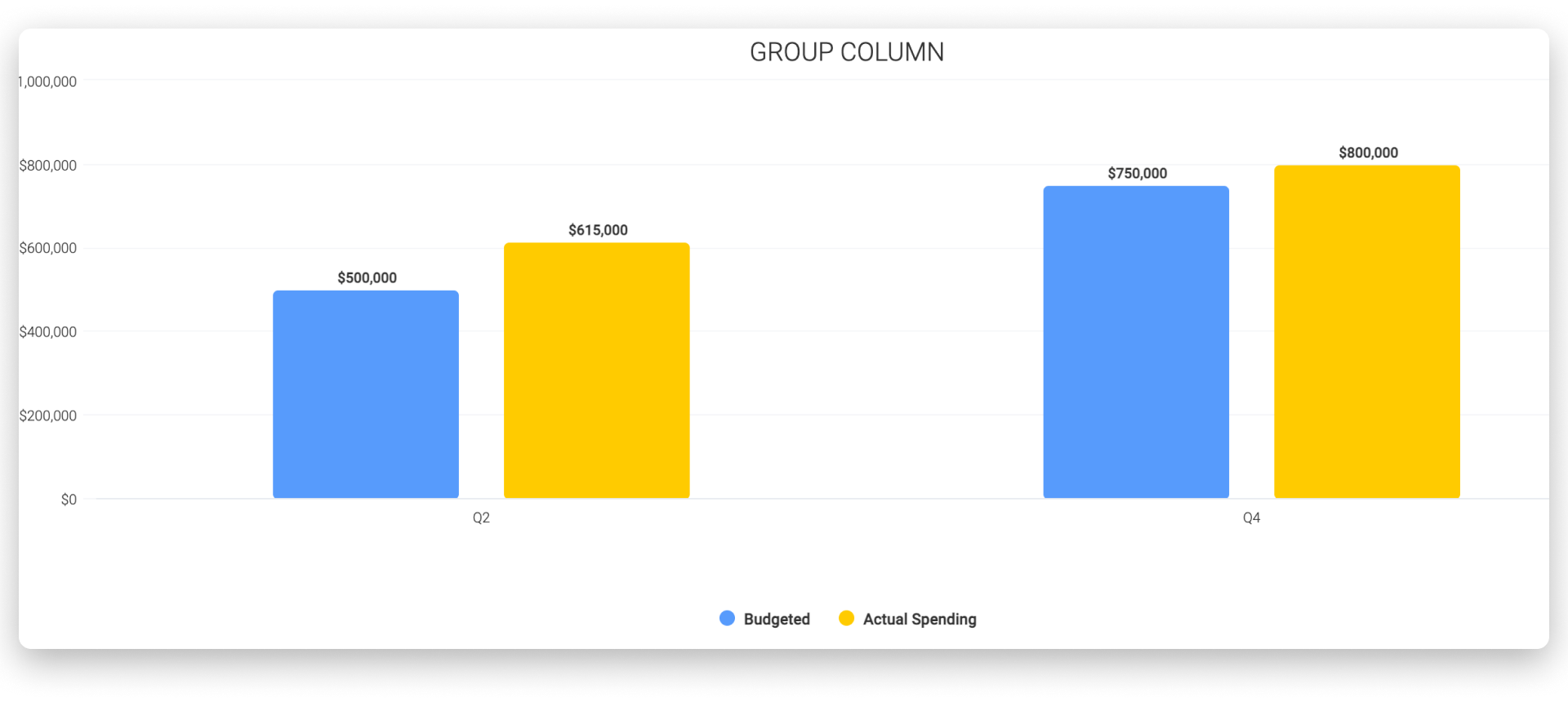 カレンダーボードビューは、日付/タイムラインカラムを含むタスクすべてをカレンダー上に視覚化して表示します。カレンダーは、日ごと、週ごと、月ごとのビューにカスタマイズ可能です。また、カレンダーに表示させたいカラムを指定することもできます。詳細については、こちらの記事をご確認ください。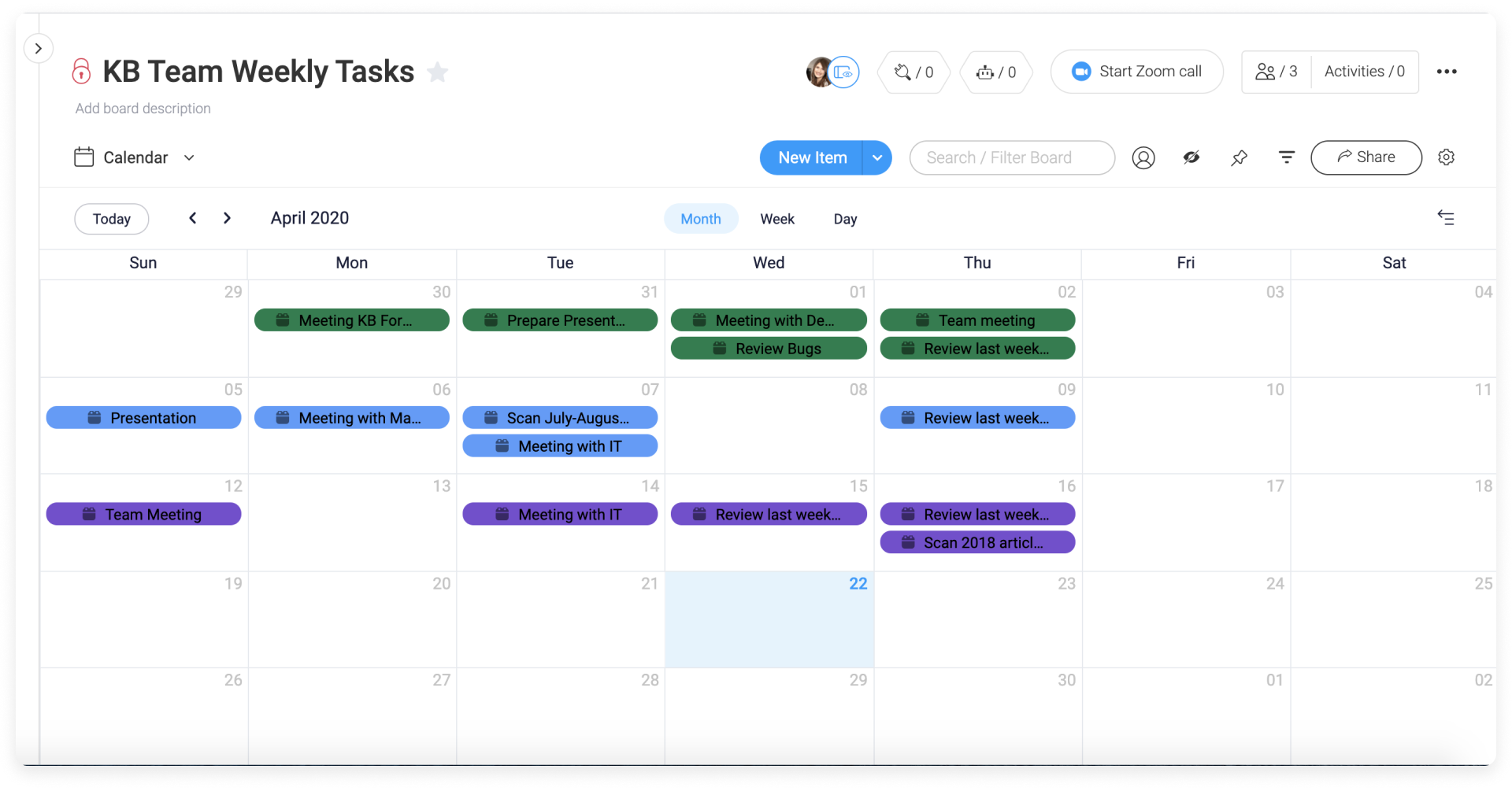 かんばんビューは、ボードの情報をかんばん形式で表示します。左パネルでかんばんビューに表示させたいカラムを選択するだけで、ボードのかんばんビューが完成します。monday.com でボードをかんばん形式で表示させる方法について、詳しくはこちらの記事をご覧ください。
ワンクリックでボードをフォームに変換でき、連絡先への送信が可能。すると回答された情報が新しいアイテムとして表示されます。この機能をボードに追加するには、「ビューを追加」タブをクリックします。詳細については、こちらの記事をご覧ください。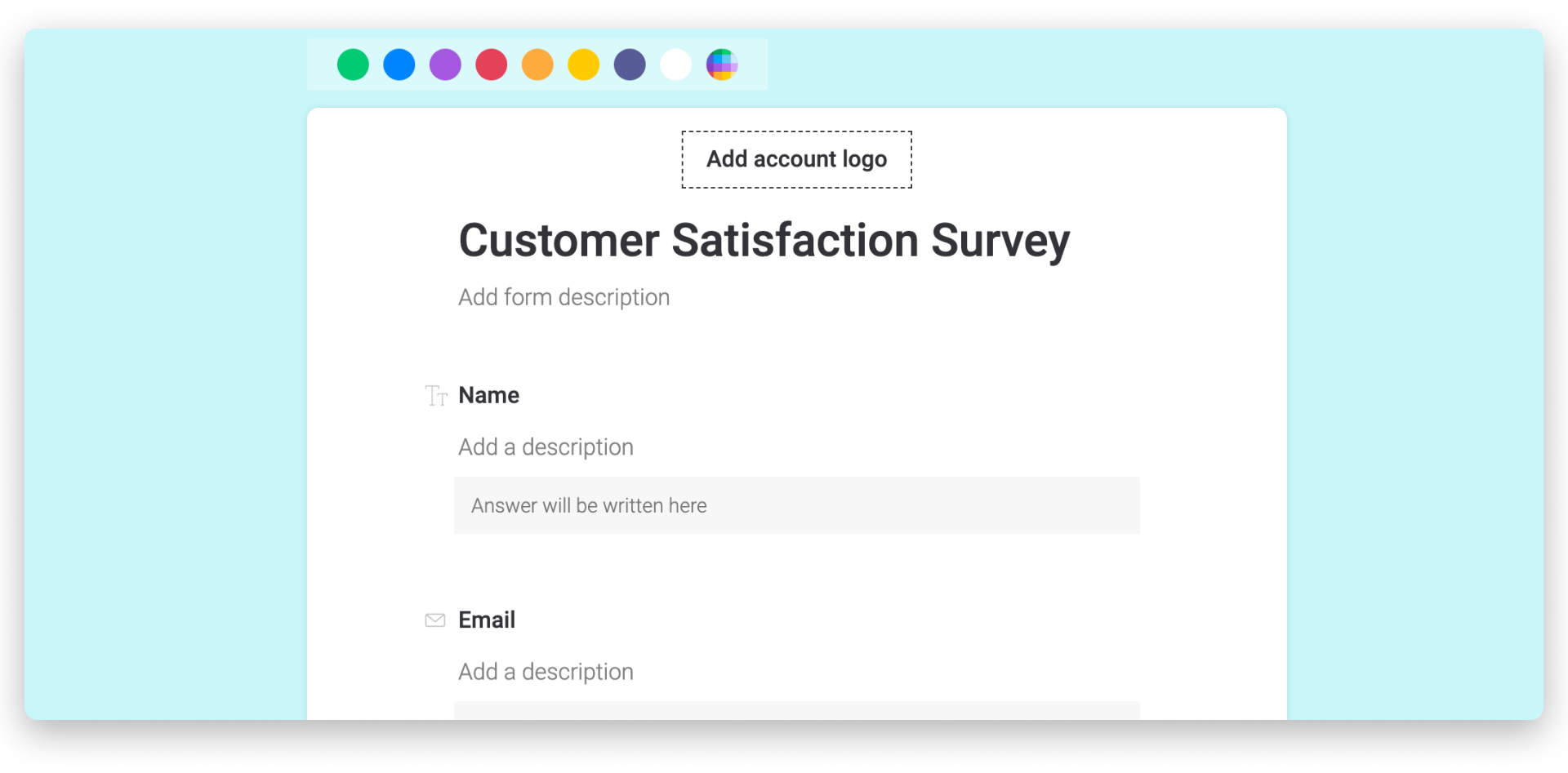 Add the workload view to your board and get a clear overview of how your team's work is divided! You can see in one glance who is over capacity and assign upcoming tasks accordingly. If needed, you can always reassign or change due dates to make sure everyone stays on target with the amount of tasks they can complete within that timeframe.
このビューは、ボードのワークフローを改善するうえで必須アイテムです!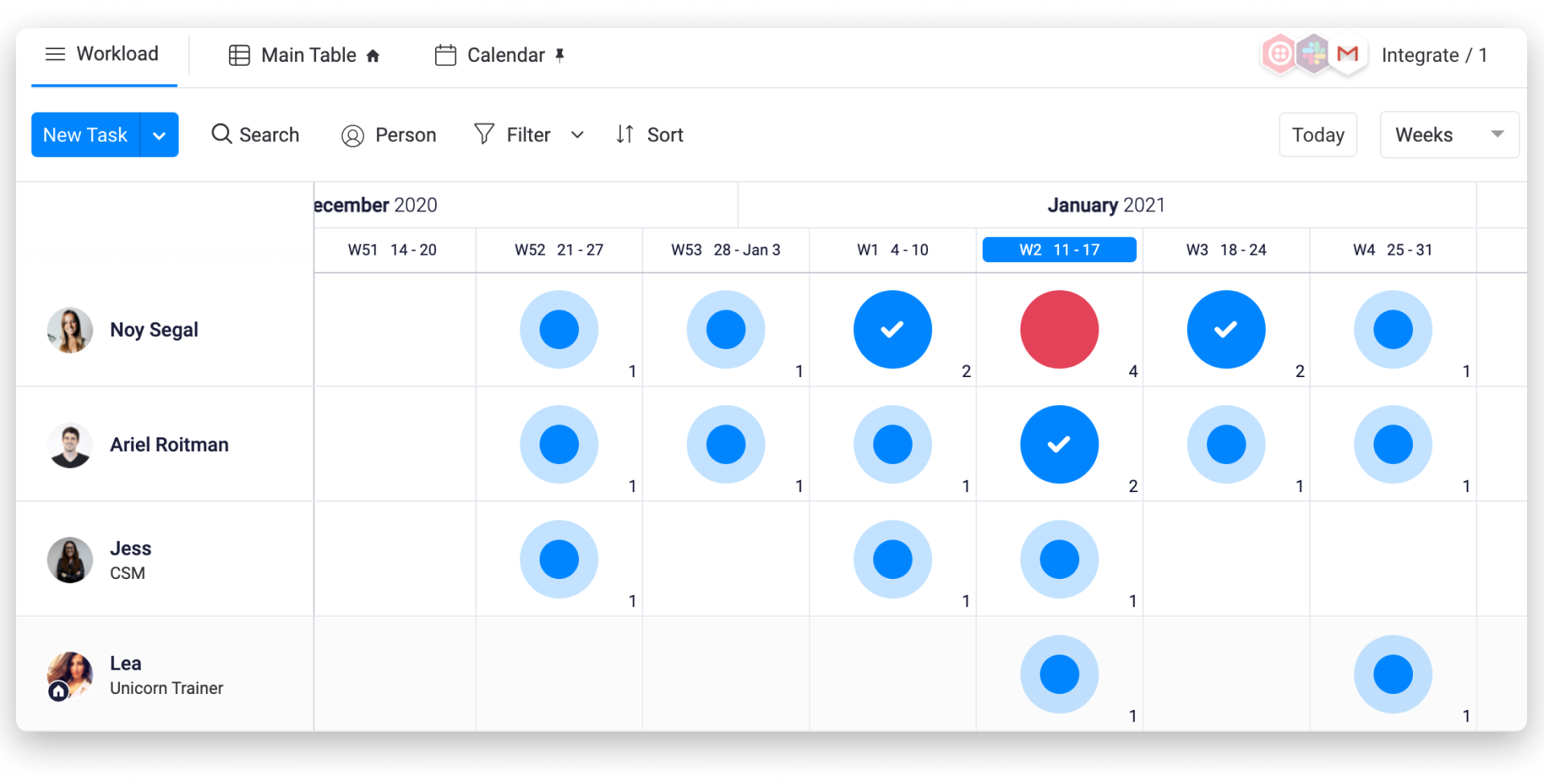 ご不明な点がございましたら、こちらから担当チームにお問い合わせください。24時間年中無休でお答え致します。