5 min read
Guide
Who can use this feature:
Available only to monday sales CRM Enterprise accounts
Streamline your sales operations with a dedicated pre-prepared workflow in your monday Sales CRM Enterprise account. The Sales Teams and Attainment board was built with your sales team in mind to help you track opportunities, reach targets, and understand your team's progress and success.
How to use the board
The Sales Teams and Attainment board is organized into groups by sales team, but you can organize it whatever way makes sense for you. Each item on the board is dedicated to a sales representative, and the columns display all of the details of the sales opportunities.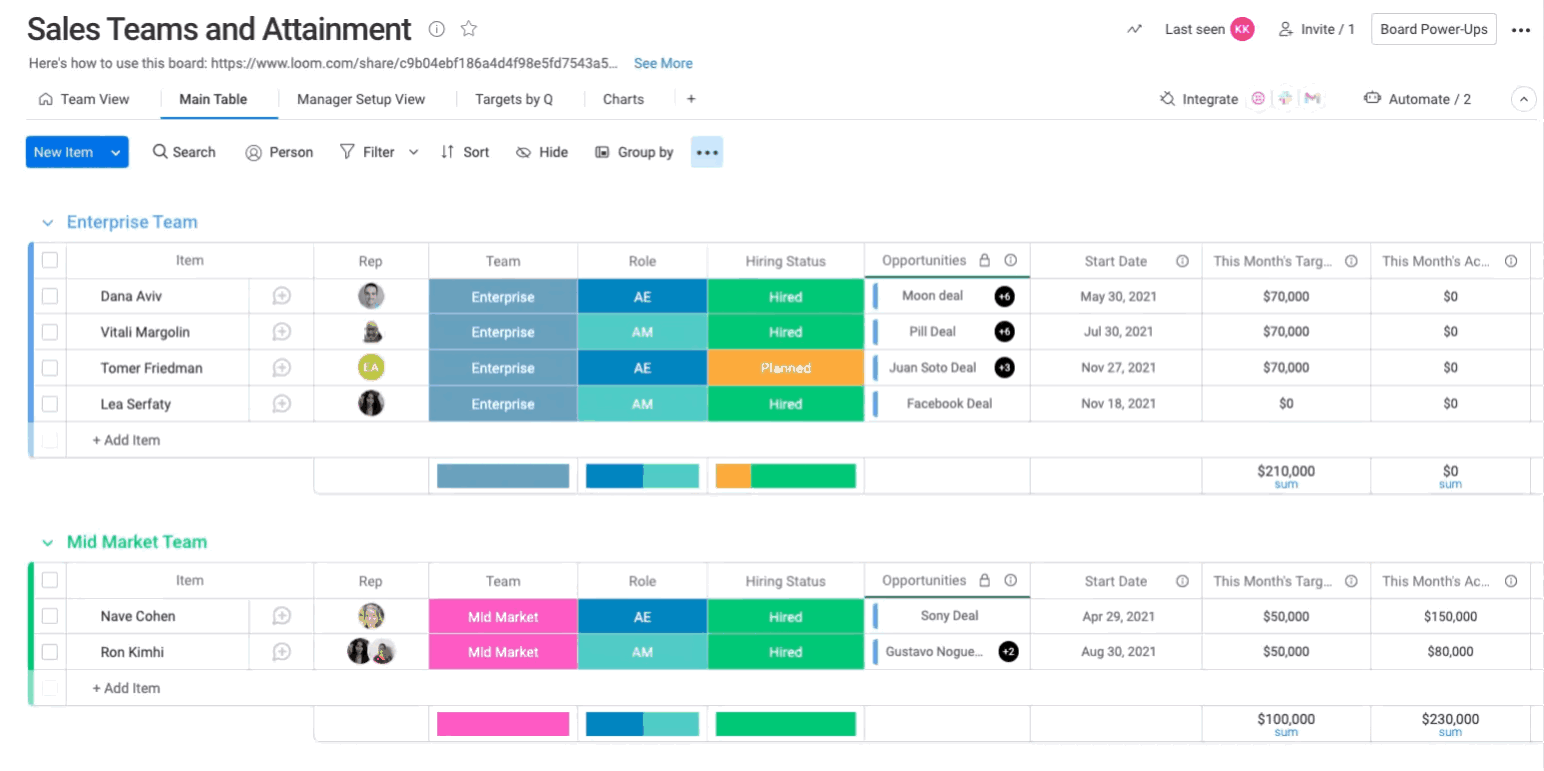 Tell me more about the columns on my board
High-level management
Managers can take full advantage of team members' metrics, goals, and progress via the "Manger Setup View". This board view is designed to give managers an overview of each team member's monthly, quarterly, and yearly targets. The columns are arranged to showcase the team member's role details followed by their total yearly target and a breakdown by month and quarter.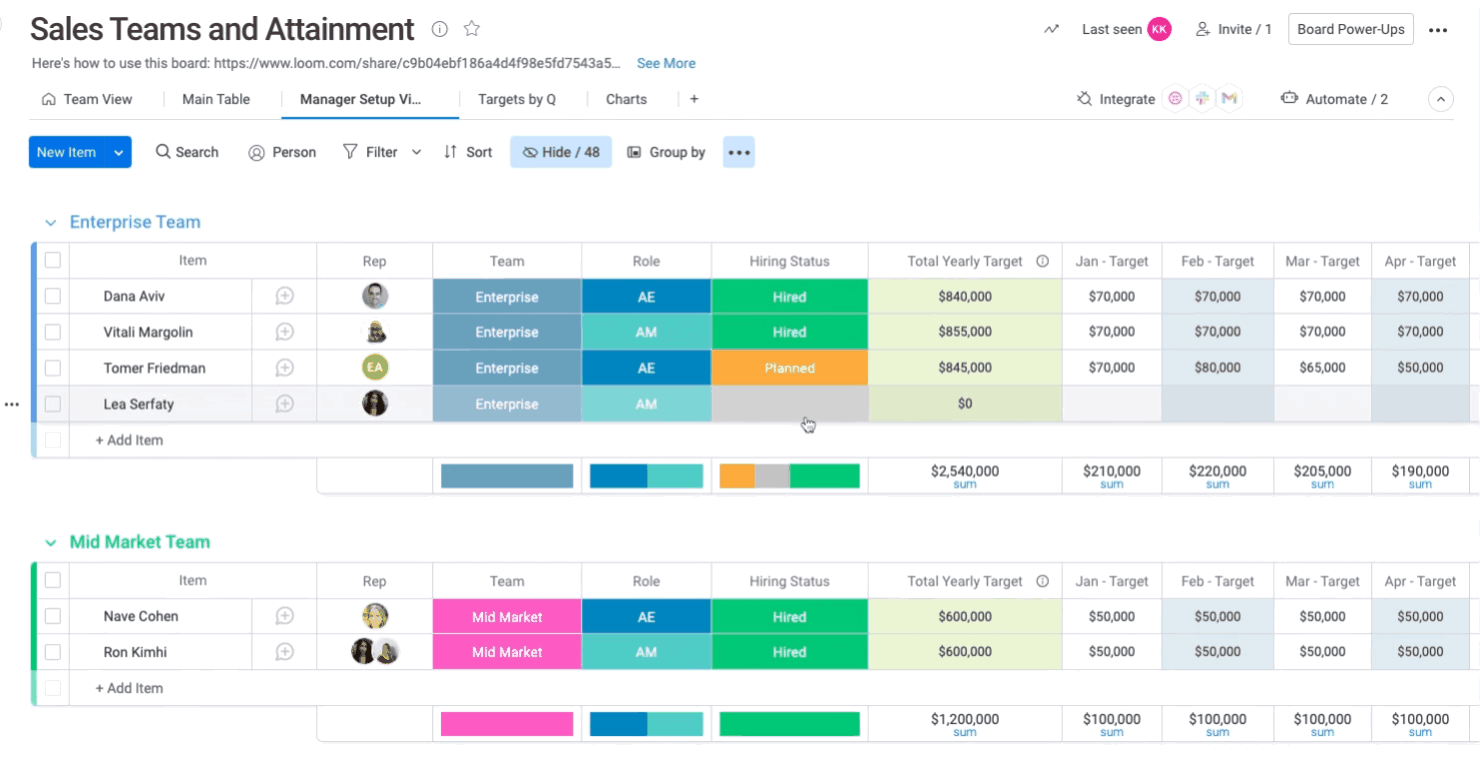 Track your targets
The "Targets by Q" view lets your team take a step back and look at the big picture by isolating just the sales target, actual wins, and percentage of the target achieved for each of the four quarters.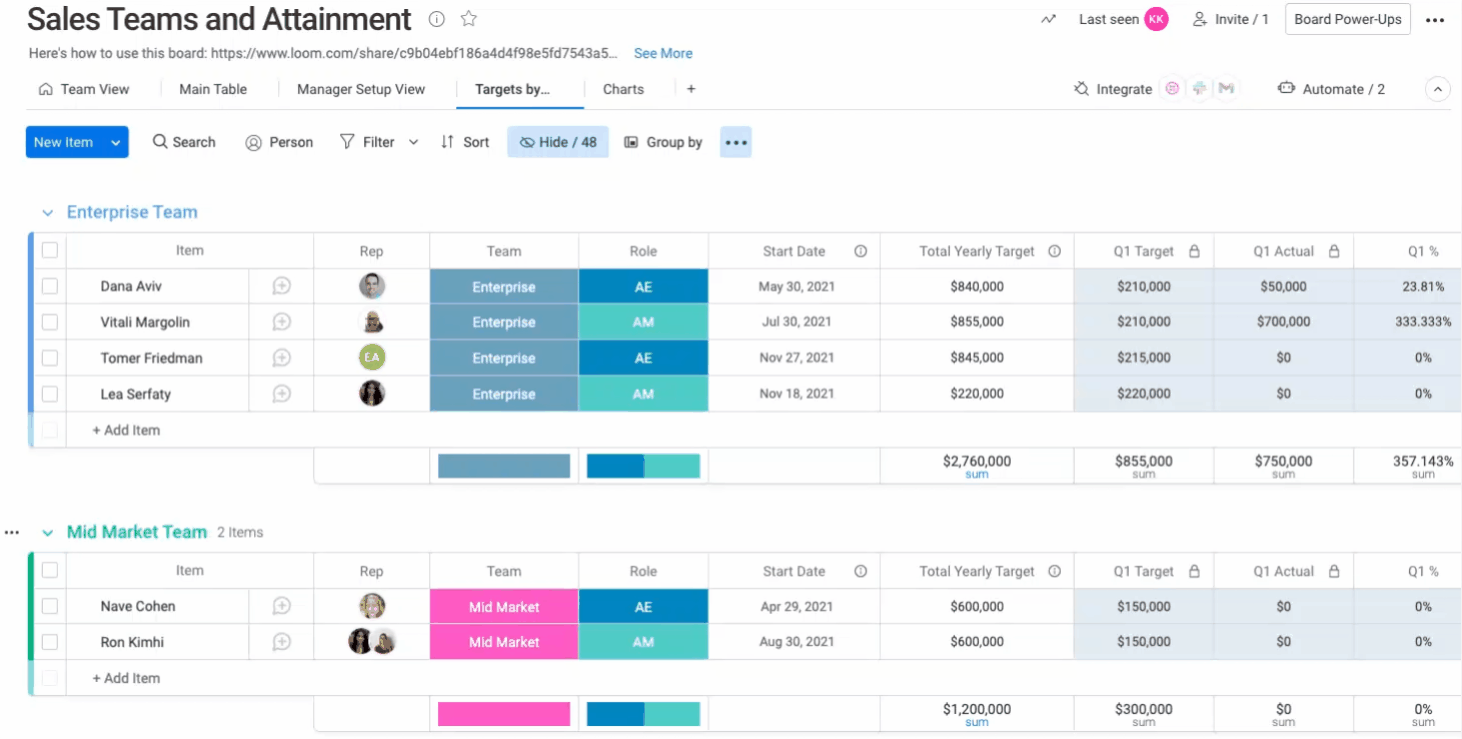 Visualize progress and results
Transform abstract figures into charts with a dashboard view so you can clearly visualize your team's progress and track metrics with ease. There are 4 chart widgets already configured to get you started, but you can add as many widgets as you want to keep your sales team motivated and accountable.
Tell me more about the widgets!
Tip:
if you are looking for a more comprehensive and customized solution, check out
the dashboard hub app
. This app can be found in our
app marketplace
and can be used
to create and share powerful dashboards and charts effortlessly. It also offers pre-built dashboard templates specifically built for CRM.
If you have any questions, please reach out to our team right here. We're available 24/7 and happy to help.