5 min read
Feature
Have you been in contact with our awesome support team in the past? Are you looking to easily view tickets that you've previously submitted? If so, you've come to the right place! We released a brand new feature which centralizes all of the support tickets that you've submitted, so you can easily refer back to them whenever needed.
Gone are the days spent searching through your inbox to locate a conversation that you've had with us! Read the article below to learn all about how this works. 🙌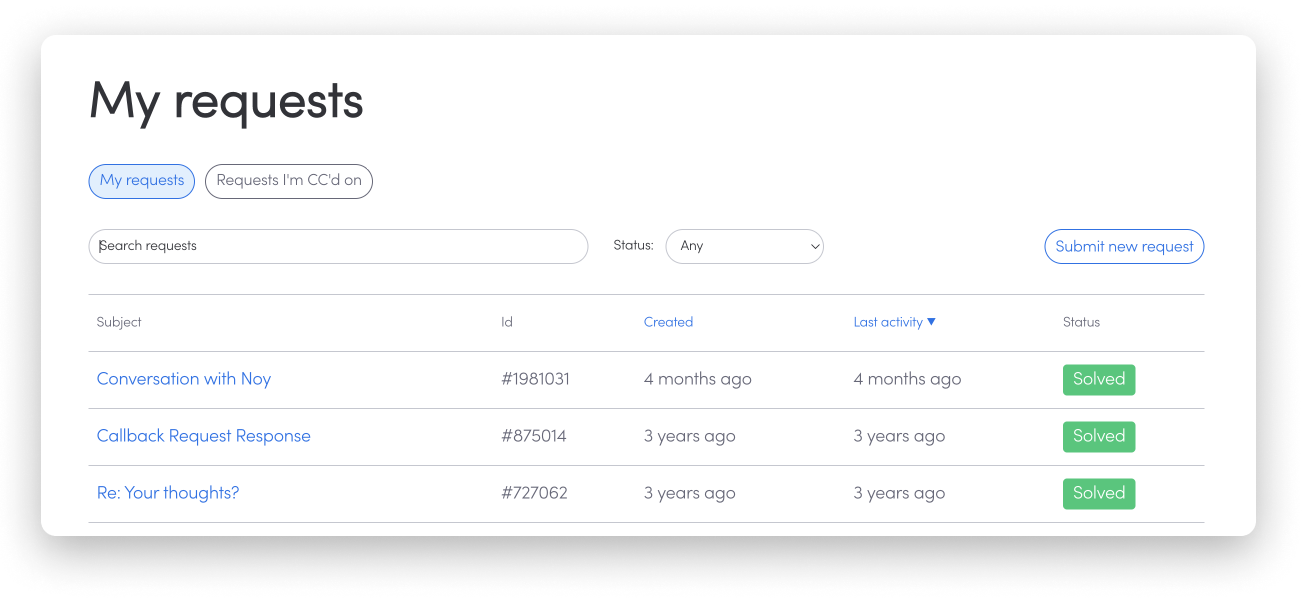 Note: In order to use this feature, make sure that you've already verified your email address used on your monday.com account.



How to access it
To locate your past support tickets, start by clicking on the question mark icon on the lower left side of your screen to open up the help center.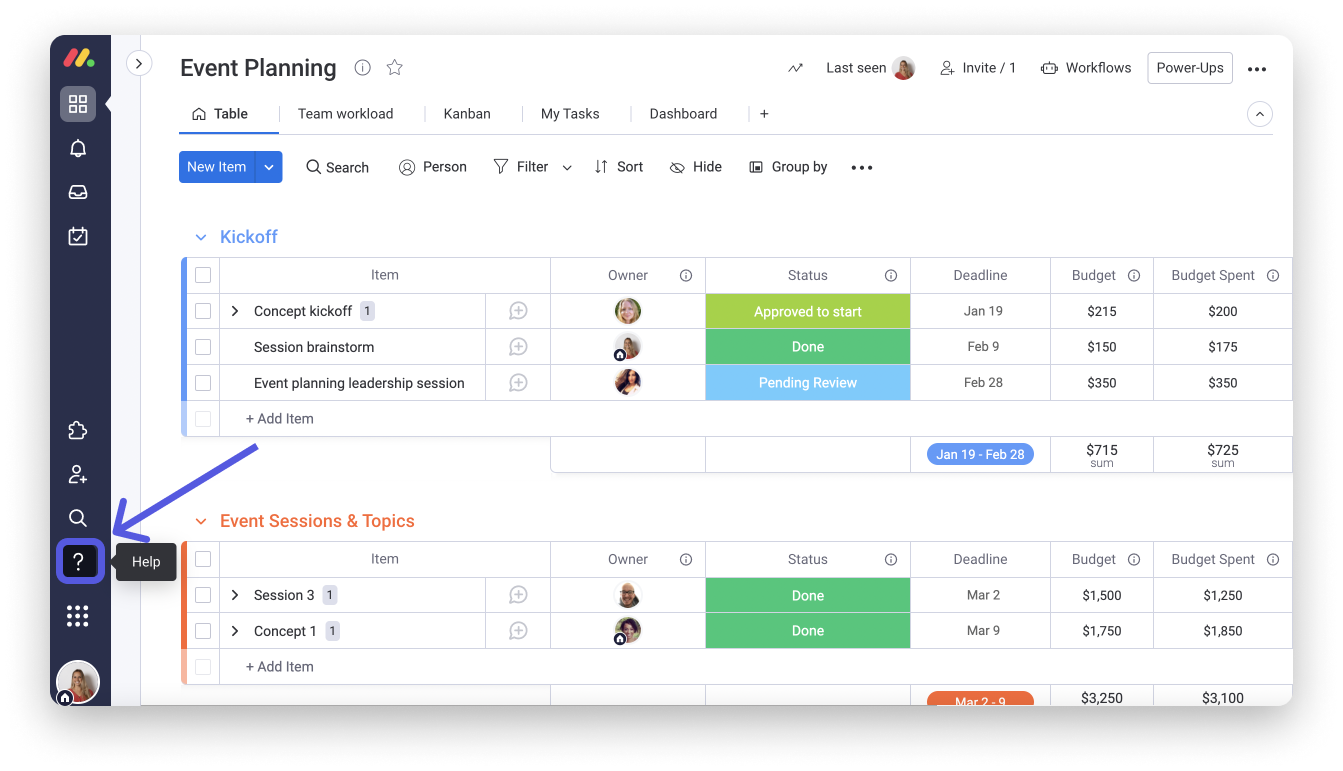 Once you are in the help center (accessed from within monday.com), click on the blue "Contact us" button and then "View your support history" as shown in the GIF below: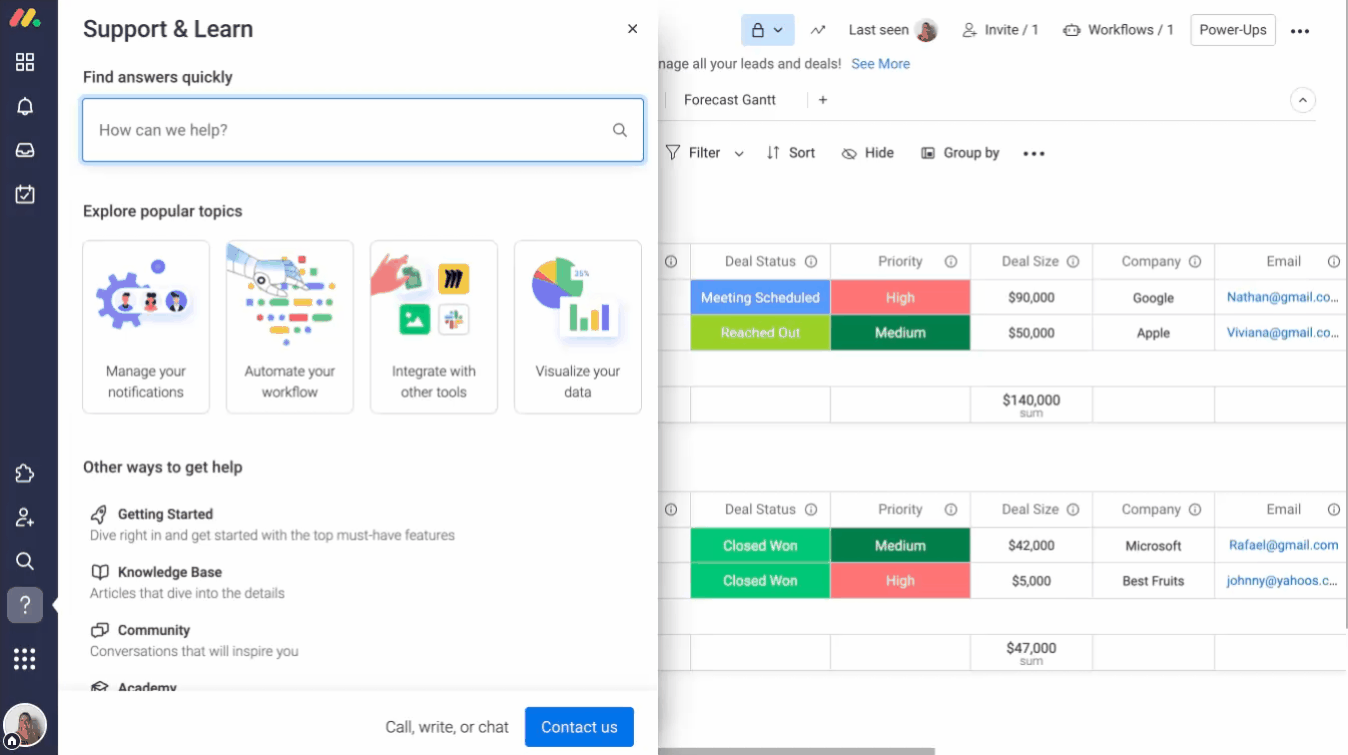 From here, you'll be redirected to your open tickets center, in one of two ways, depending on whether your email address is registered in more than one account or not:

If your email address is registered with

multiple accounts

, a link to view the open tickets will be sent to your email and you will be able to access your open tickets center from that link
If your email address is registered with

only one account

, you will be redirected to the open tickets center straight away (without receiving an email for it)

Note: The link that you receive to view your open tickets with will only be available to use once. To view your open tickets once again, simply repeat the steps above to get a new link!
Filter the tickets displayed
Once you are on your open tickets center, you can filter the requests displayed in a few different ways! Firstly, you can choose to display only your own requests, or other requests that you've been CC'd on by clicking the "Requests I'm CC'd on" button as shown below: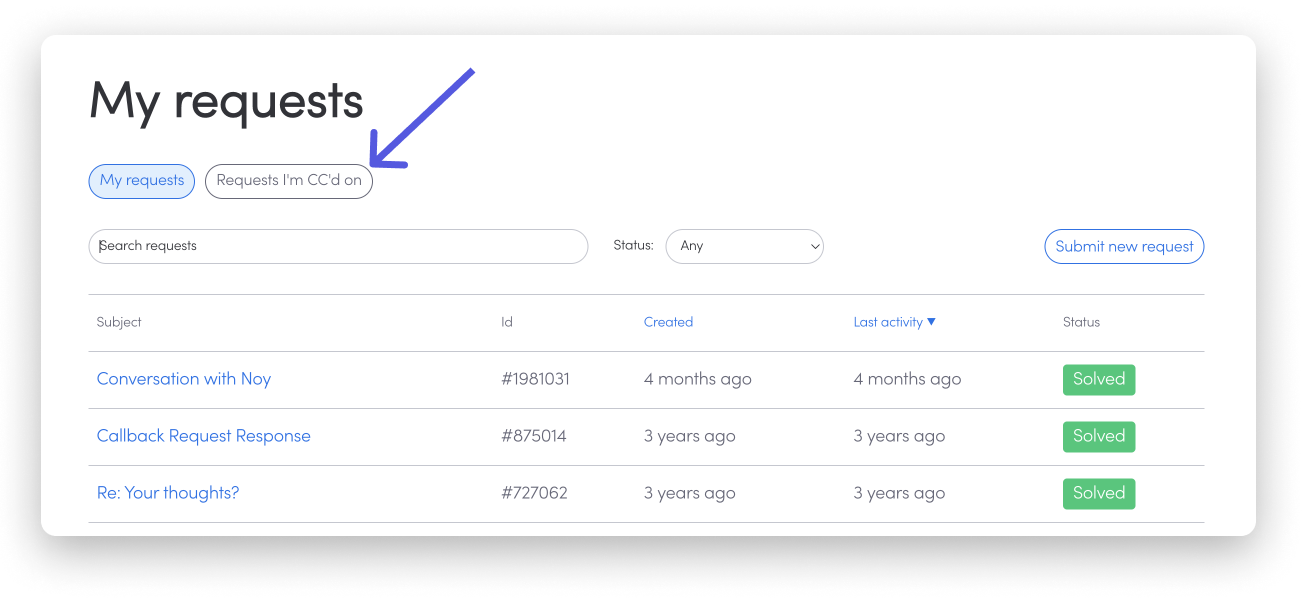 Alternatively, you can use the search bar to search for specific keywords within a request subject, or click on the Status dropdown to display specific requests that have been Open, Awaiting your reply, or Solved!

Submit a new request
And finally, if you'd like to reach out to our team for any other inquiry, you can also submit a new request directly from this page! Simply click on "Submit new request", fill out the necessary details, and you'll be good to go. 🙌

If you have any questions, please reach out to our team right here. We're available 24/7 and happy to help.