5 min read
Feature
Great news! You've been looking to use (or are already using!) the different products that we offer at monday.com. 🎉
If you have multiple team members using different products all in one account, overseeing your entire account is not as difficult as it may sound! In this article, we've compiled our top tips and tricks to ensure that you can manage the products on your account in the most efficient way possible. Keep reading to learn all about it!
Trial, purchase, or remove products
The first step in effectively managing products on your account is to ensure that you have the desired products activated on your account! By clicking on the nine colored circles on the bottom left of your screen, you can explore our Product store and add in new products for testing or purchasing on your account.
Once you click on a product to learn more about it, you can begin your free trial by clicking on the blue "Try for free" button, as below! If you choose, you can also purchase a product by following the instructions in this article.
You can also remove products at any time by following the instructions here.
Now that you have the desired products added to your account, you can seamlessly navigate between them at any point! By using the same button with nine colored circles on the bottom left of your screen, you can jump between the existing products on your account at all times, as below.
Manage user access to a product
The user management section will be your go-to place to manage which users have access to each product on your account! To manage a user's access to the account products, simply click on the products icon under the "Products" column. From here, you can select a product to provide access to that user, or de-select a product to remove access from that user.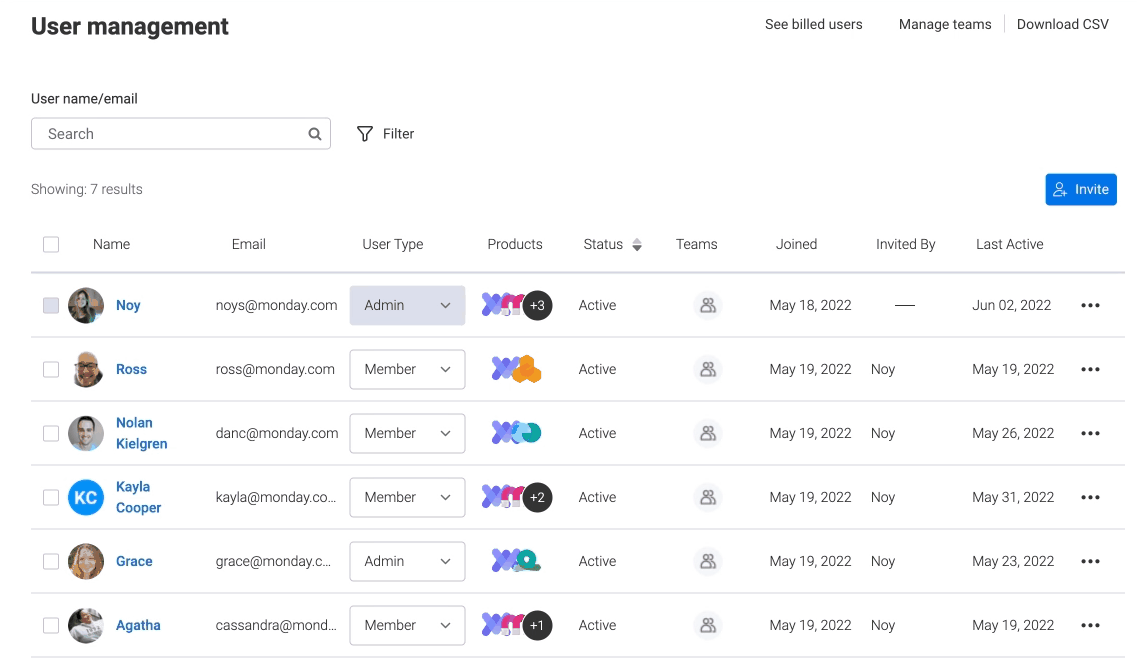 Note: The ability to add or remove users from a product on your account is only available to the account admin(s).
You can also manage user access to each product through a product's overview page! To do this, open your left pane and then click on the three-dot menu on the top right of it. From the resulting menu, click to open the overview page of that product, just as we've done for the monday marketer product below:
To manage users from a product's overview page, simply click on the "Invite" button on the top right. You can then add additional users to that product by searching for their name through the search bar and then clicking on their name. Alternatively, to remove a user from a product, all you have to do is click on the "x" to the right of their name!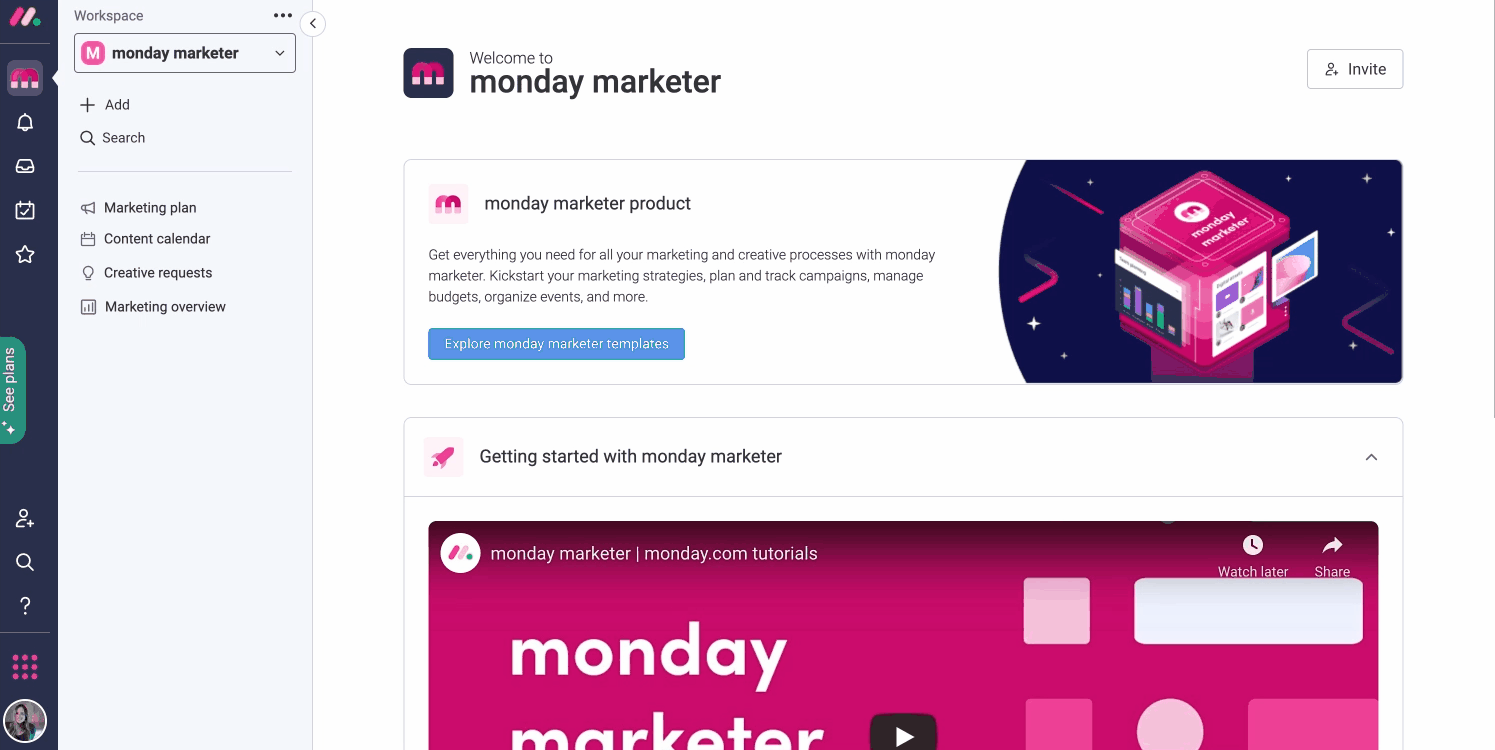 Product resources
We're working hard to make sure you have the resources you need to get started off on the right foot with our products! Check out the articles below to learn more.
If you have any questions, please reach out to our team right here. We're available 24/7 and happy to help.