4 min read
Feature
We're very excited and proud to introduce you to the brand new monday products: complete end-to-end products built on top of monday.com Work OS that address the entire needs of a specific use case. 🎉
In this article, we'll learn more about our new monday products, which ones are available for you to use, how to trial and purchase them, and more! Let's dive in.
All about monday products
If you're here, you are most likely familiar with monday.com Work OS: a platform that empowers teams to build, customize, and optimize their workflows while keeping team collaboration at the core of everything. While we continue to work on our best-in-class Work OS, we also wanted to offer pre-packaged, ready-to-use solutions for our most popular use cases so that you can get your work started right away.
With all of this in mind, monday products were born! We are beginning our product journey by offering four different products to address the needs of marketing, CRM, project management, and software development, all while maintaining the ability for full connectivity between the products under the same account. 🙌
We currently offer four different product types for you to choose from! They are:
A complete marketing product that connects all aspects of marketing work from social strategy and content planning, to cross-functional product launches and more, to build scalable and impact-driven growth.
The all-in-one CRM product that allows business owners and sales teams to manage all aspects of their sales cycle and customer data in one centralized place while increasing productivity significantly.
A powerful project management product that provides one platform to strategize, execute, and collaborate on anything, from basic projects to complex portfolio management.
A product built for software development teams to collaborate together on product roadmaps, sprints, release plans, customer feedback, backlogs, and much more, while staying connected to other departments at all times.
monday products allow you to start working right away with an effective, solution-oriented workflow. The core boards of each product are essential to the product's workflow and therefore are unable to be deleted or duplicated.
Furthermore, the core columns of the product boards are also unable to be deleted, as they are vital for connectivity between the product boards.
You always have the option to hide or collapse the board's core columns to suit your needs. Hiding a column will allow you to temporarily filter the column out from the current view: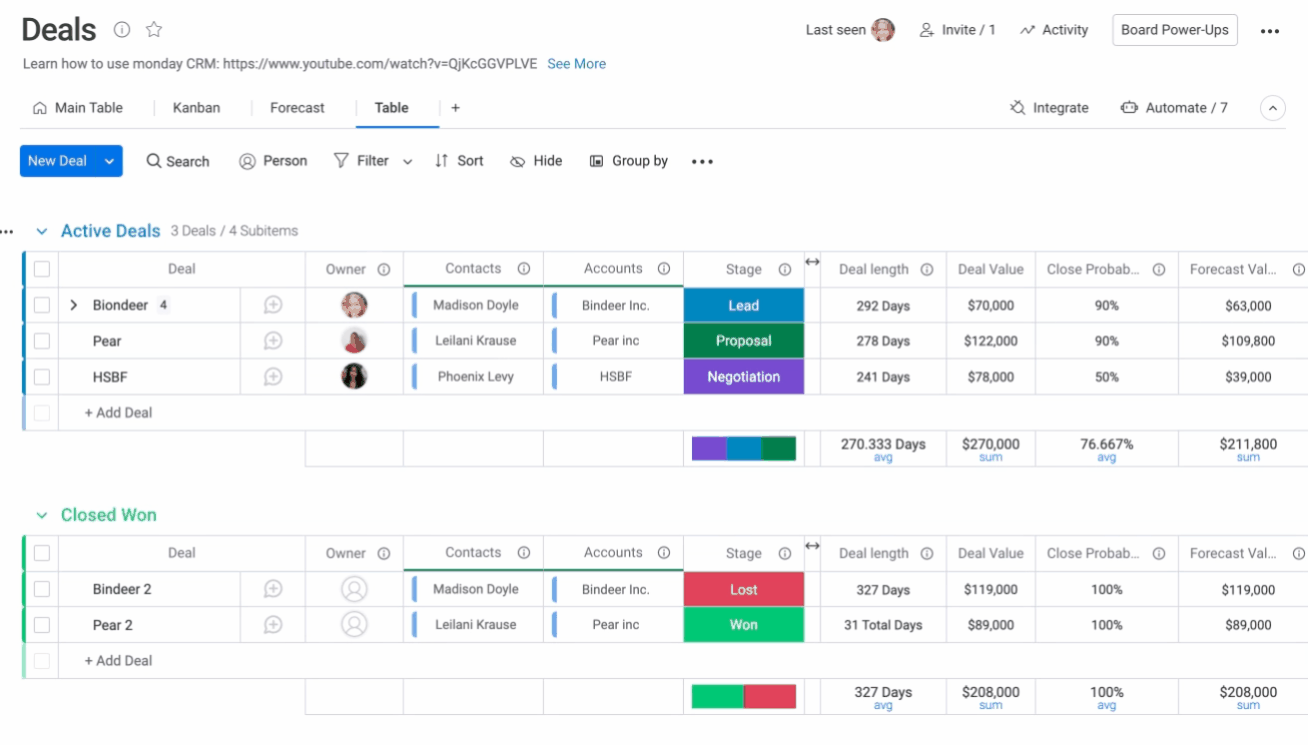 Collapsing a column will also hide it from the board view, but you will have the option to easily expand the column to view it again directly from the column cell: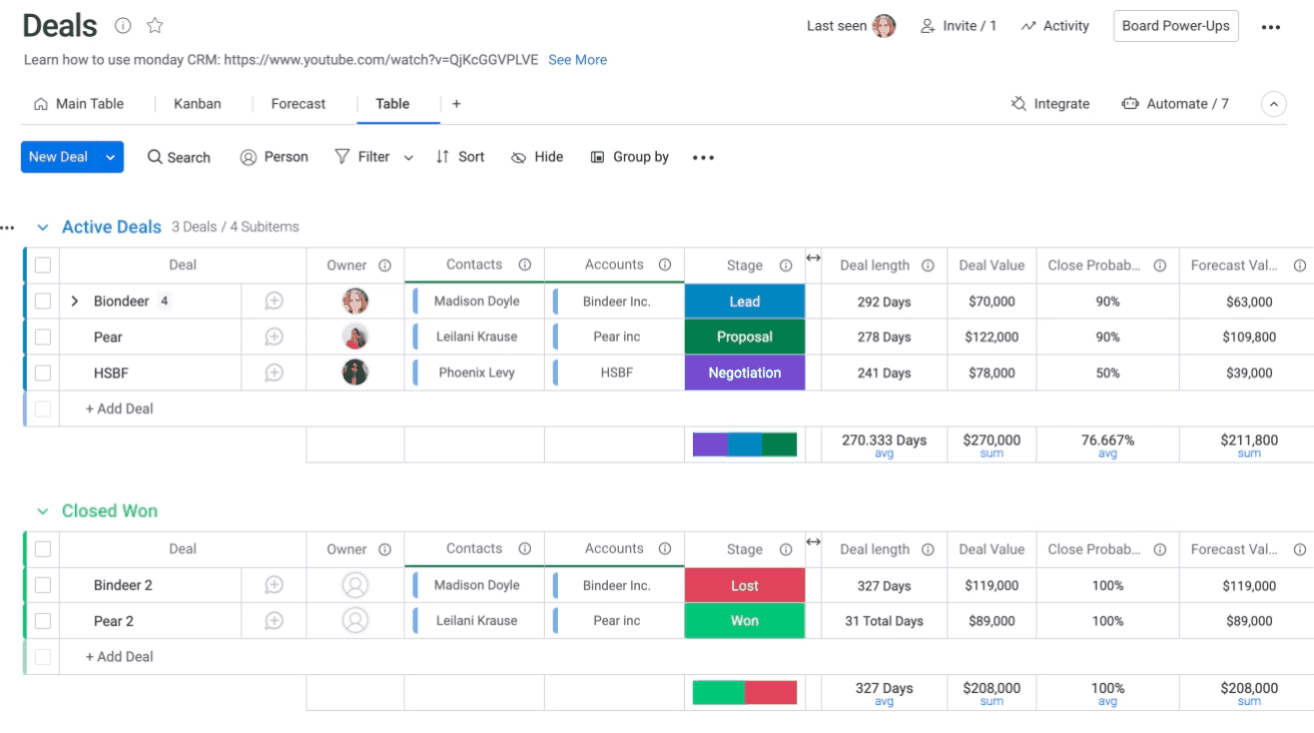 Tip:
As always, you can customize your board to include extra
columns
that will fit your workflow needs. Check out the Column Center to see all the columns available to help you bring your work to the next level. 🎉
Features available
To get a full breakdown of the features included within each of our products, check out our pricing page. From here, select the product of choice from the left side and then scroll down and click on the arrow to the right of "Complete features list" as so:
Purchasing a product
Are you looking to learn more about how to trial and purchase a product? We've got you covered! Check out our full products pricing article to learn all about it.
Product resources
We're working hard to make sure you have the resources you need to get started off on the right foot with our products! Check out the articles below to learn more.
This is just the beginning! We hope you enjoy using our brand new monday products, and we're excited for what's to come. 🎉
If you have any questions, please reach out to our team right here. We're available 24/7 and happy to help.