This article covers why an integration might be deactivated and how to correct the situation.
Note:
All of our plans have integration limits. If you're unable to edit or create new integrations and you are not the Admin of your account, please reach out to the Admin. If you are the Admin, please review your plan's limitations and the "Automations and Integrations Pricing" article.
What is a token?
A token-based integration is an integration that requires you to generate a unique token in another platform that you then input during integration setup on monday.com. There are many token-based integrations with monday.com. Those integrations are Clearbit, Copper, Jira Server/Data Center, Jira Cloud, JotForm, Shopify, Stripe, Toggl, Trello, Twilio, Typeform, webhooks, WooCommerce, and Zendesk.
If your token is invalid, your integration will be deactivated.
How do I know my integration was deactivated for this reason?
You will see the following error message if your token is invalidated:

How do I fix it?
If you click on the notification, you will be redirected here. So let's talk about how to reconnect!
Go to the integration center and select the integration you wish to set up. Then, select the recipe. This will open a window asking you to "Choose an account".
You can use the trash can icon to delete an old, invalid connection. This will help to avoid confusion in the future.

Then, choose the "Use another account" option.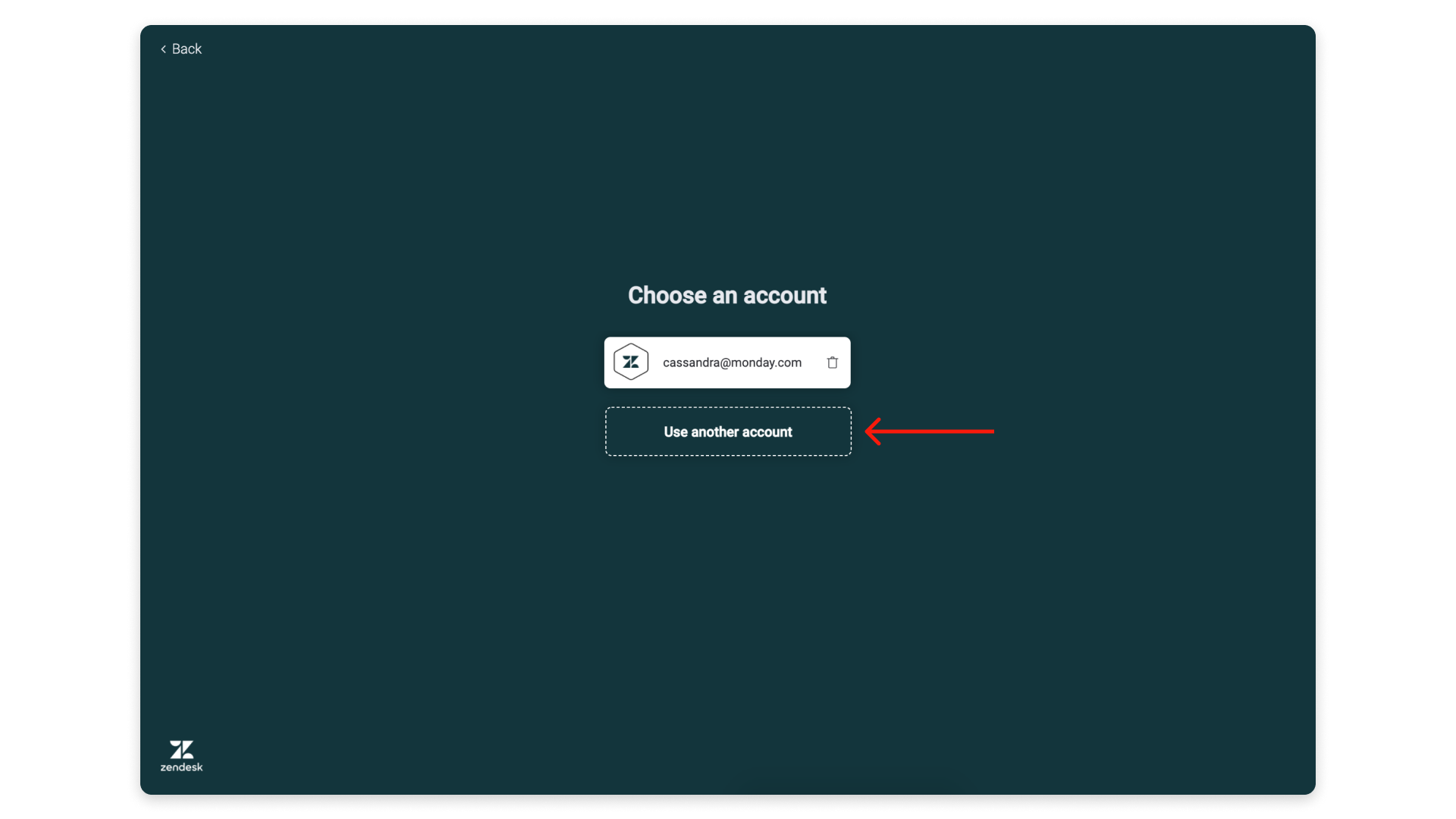 Enter your credentials to set up the integration and resolve the error.
If you require further assistance, please don't hesitate to reach out to us at support@monday.com. We're here for you 24/7 and happy to help! 😄