At monday.com, we want to ensure that you are constantly equipped with the tools that you need to make the most out of our platform. For this reason, there are loads of continuously-updated resources available for you to use at your own disposal! This article will summarize all of your options in one place, including:
Let's dive in and explore everything that's available! 🙌
First off, if you've made it to this article, you are most likely familiar with our very own Knowledge Base! The Knowledge Base is the one place where you can find all of our amazing support articles about anything and everything ranging from explanations on how to use specific features, to workflow guides, best practices, and more.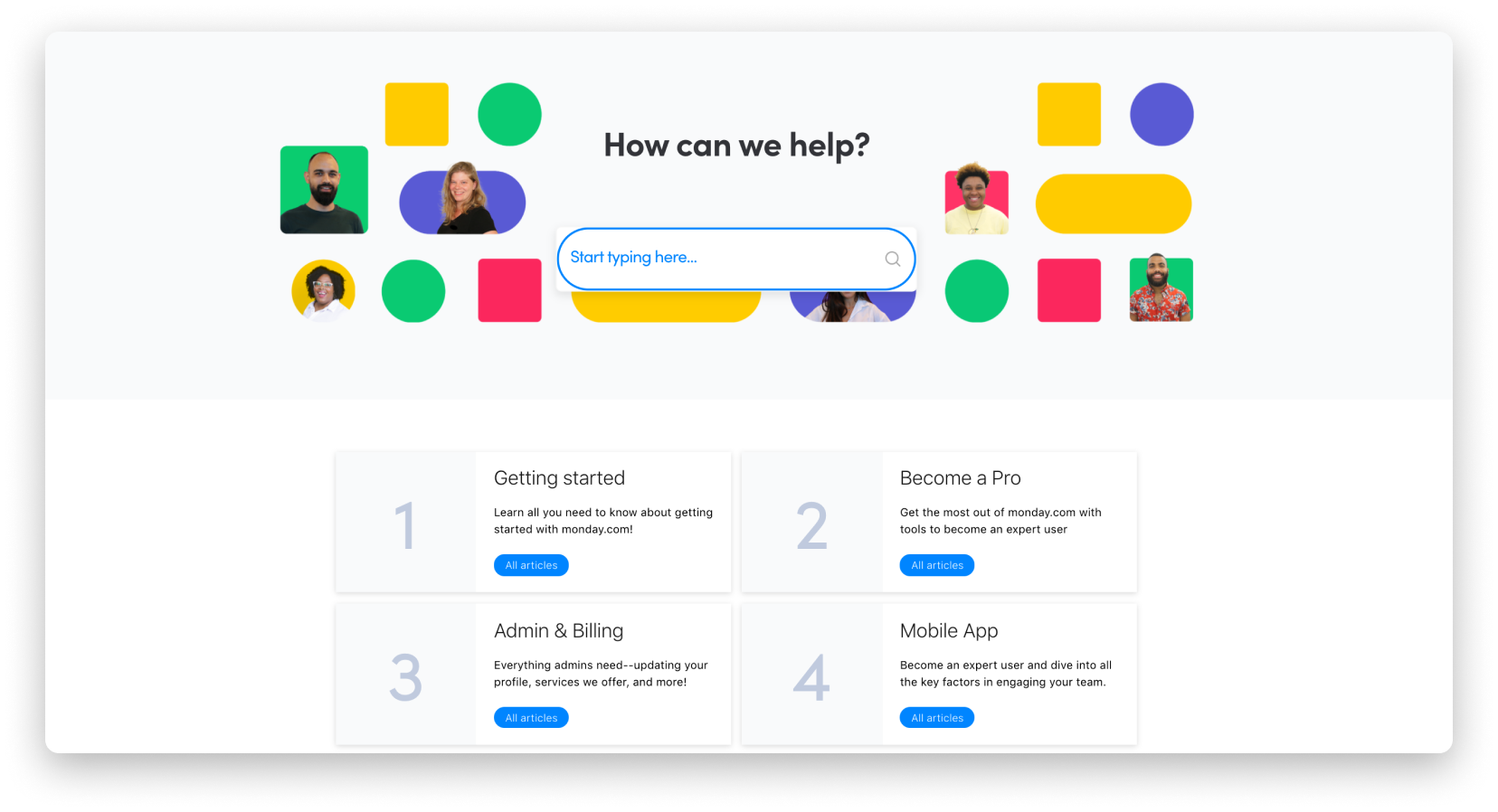 Locating the Knowledge Base
There are two main ways in which you can locate the knowledge base:
Accessing it directly from support.monday.com
Directly from within your own monday.com account in the Learning Center! To access it from here, simply click on the question mark icon in the bottom left of your screen. From there, select "Help Center" and press on "Read and Learn", as so: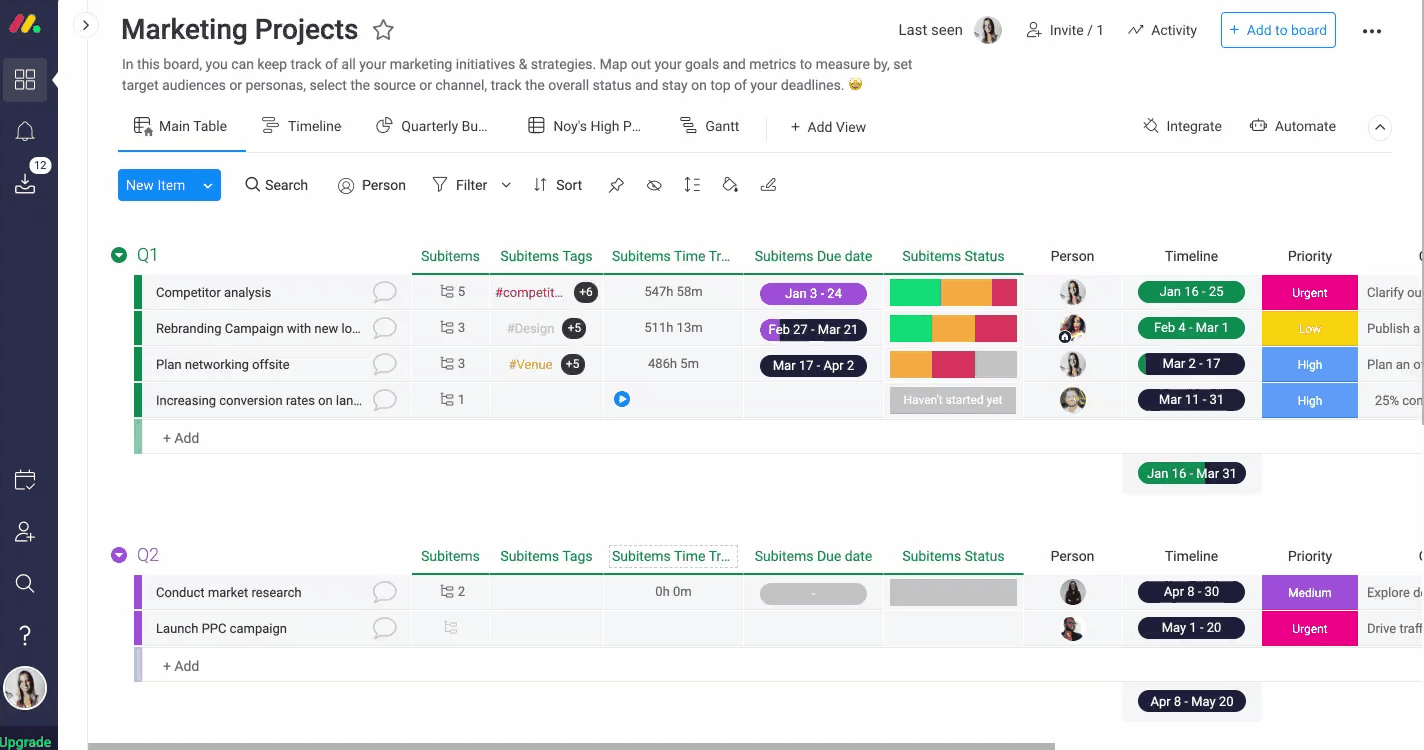 Voila! Once you are here, you can use the search bar or the categories displayed to easily find the articles that you are looking for.
Within the knowledge base, the "Guides" category is a great place to keep in mind for all of your workflow needs! Here, you can find a range of robust solutions and workflow suggestions from a variety of different verticals such as Marketing, Project Management, Construction, Real Estate and much more! You can click here to access all of our guides.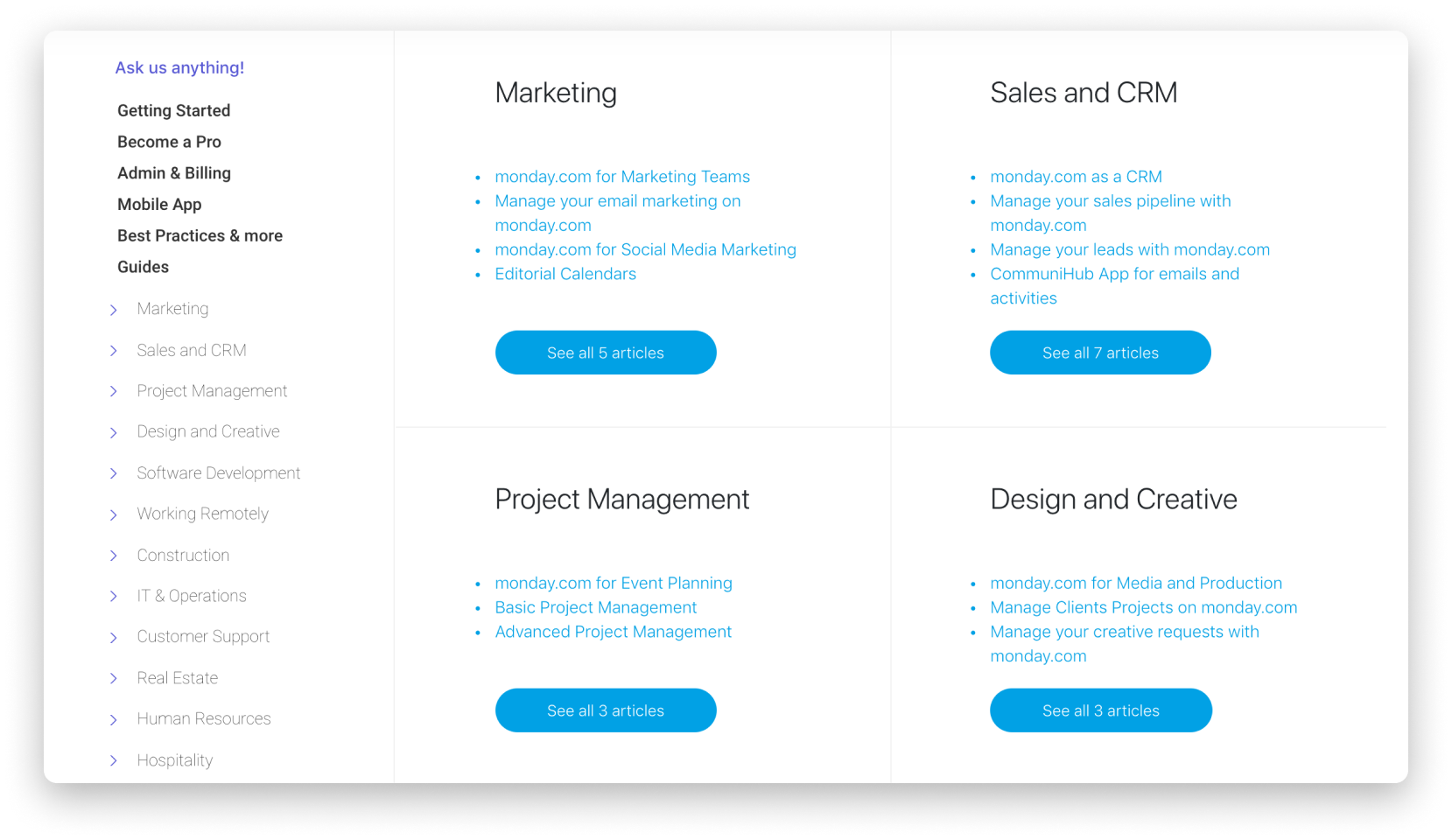 Looking for live product demonstrations, or to play back a recording of one? Want to join a live Q&Awith one of our product experts? If you're looking for either of these, the Webinar Hub is the place to go.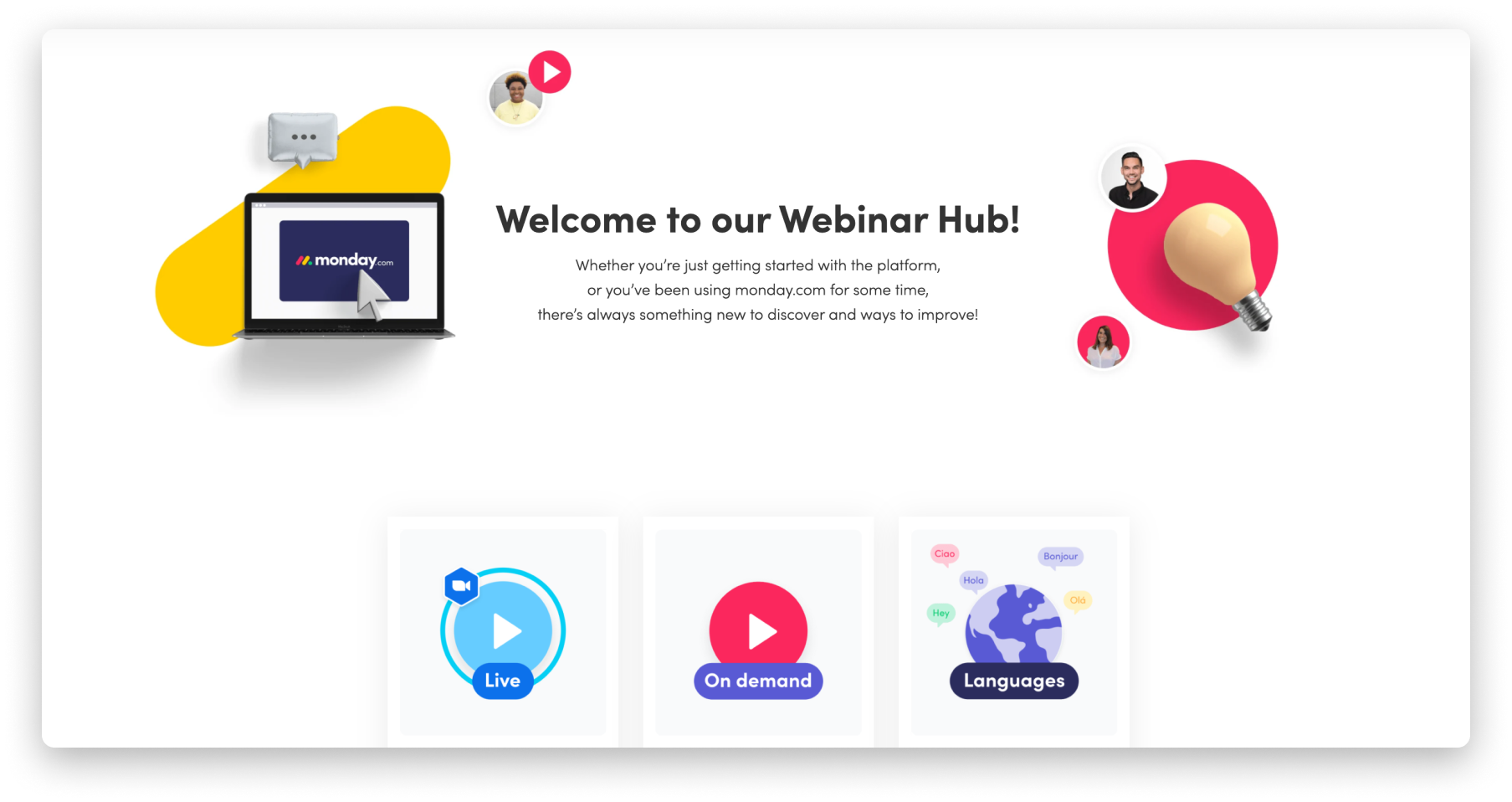 You can access the Webinar Hub directly this link. Alternatively, you can sign up to attend a live webinar from the Learning Center located in your monday.com account. From there, simply press on "Help Center" and then "monday.com webinars" to sign up for a webinar and time slot of your choice!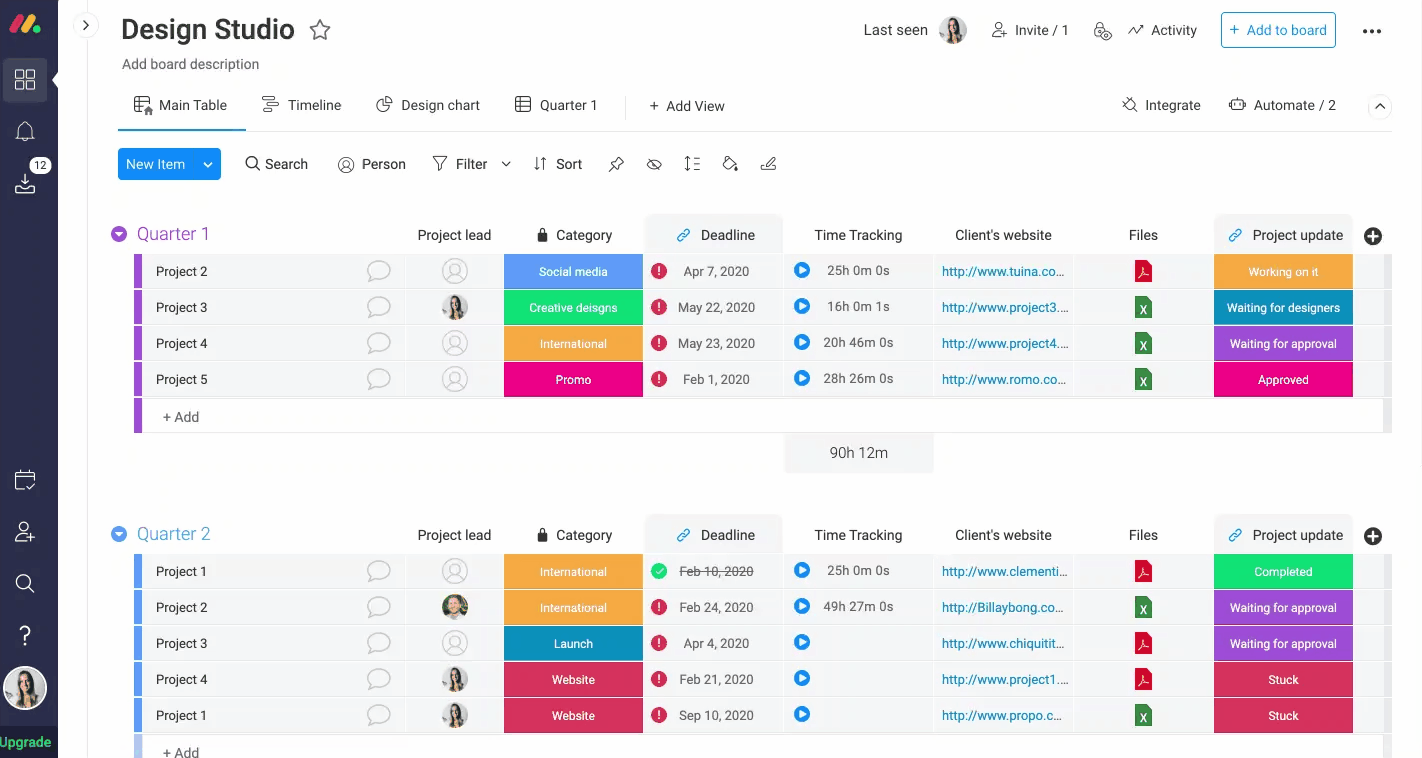 From basic walkthroughs, to advanced product demonstrations, new feature round-ups, themed webinars and more, the Webinar Hub is the place to go to stay on top of monday.com product knowledge in a fun and engaging way. 🌟
For bite-size video tutorials on specific features, workflow best practices, and more, check out our brand new video center! You can access a range of videos here from feature-specific tutorials, to workflow best practices and even videos in additional languages aside from English.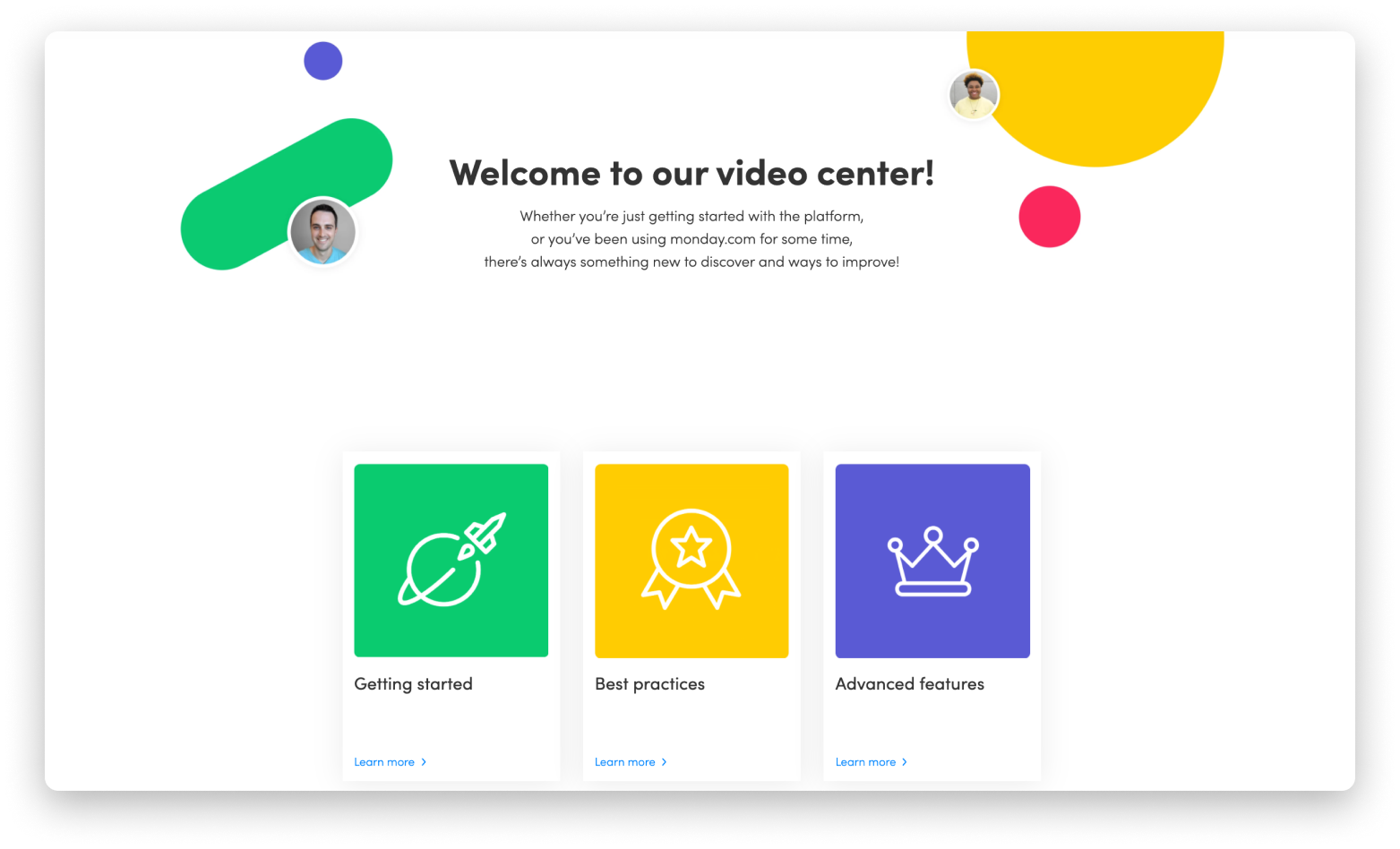 The video center can be accessed through this link. Additionally, as with most of our other resources, it can be located through the account Learning Center as well!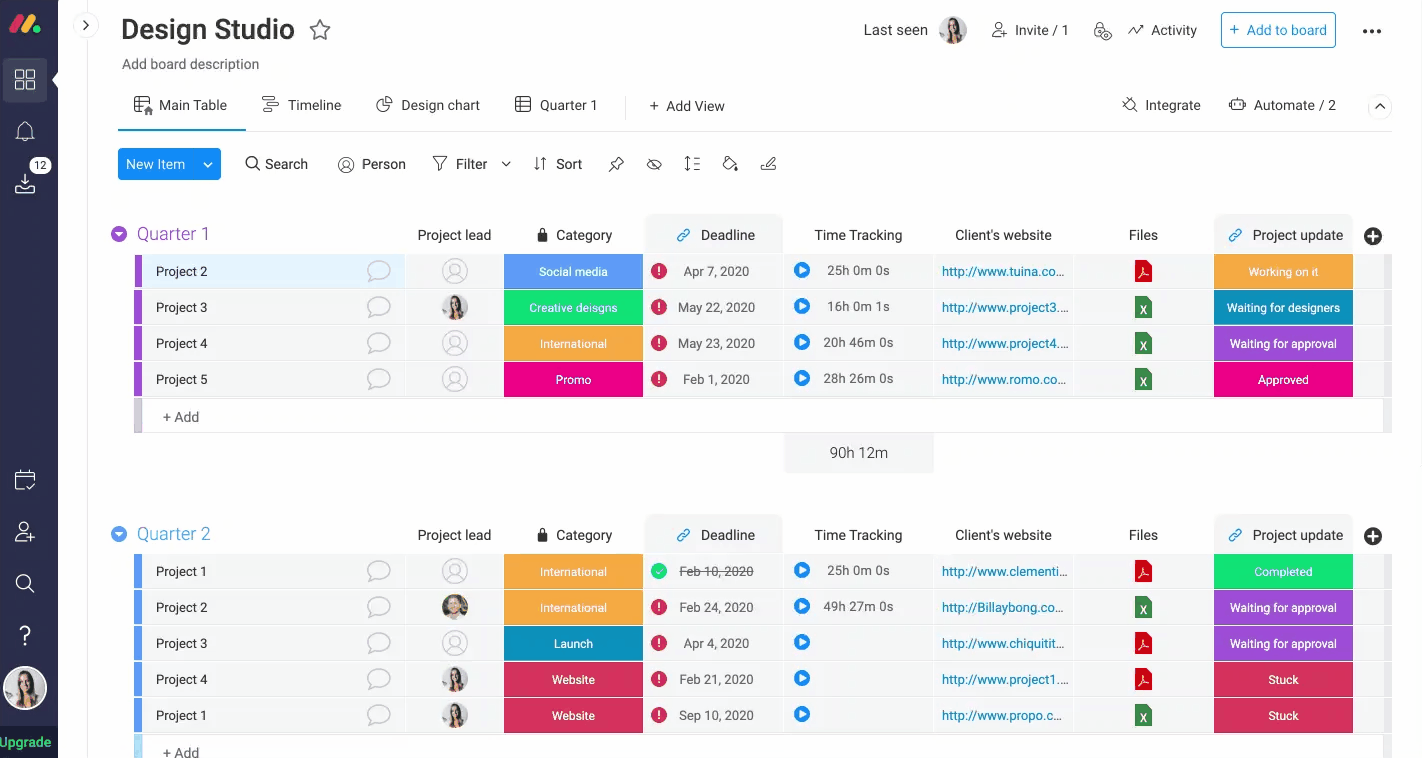 The monday.com YouTube Page combines all of our videos into one centralized place. Aside from feature tutorials, webinars and workflow-related videos, you can find a range of fun videos here such as our "Stories worth telling" series, various case-studies using monday.com, videos from our annual Elevate conference, our ads and more!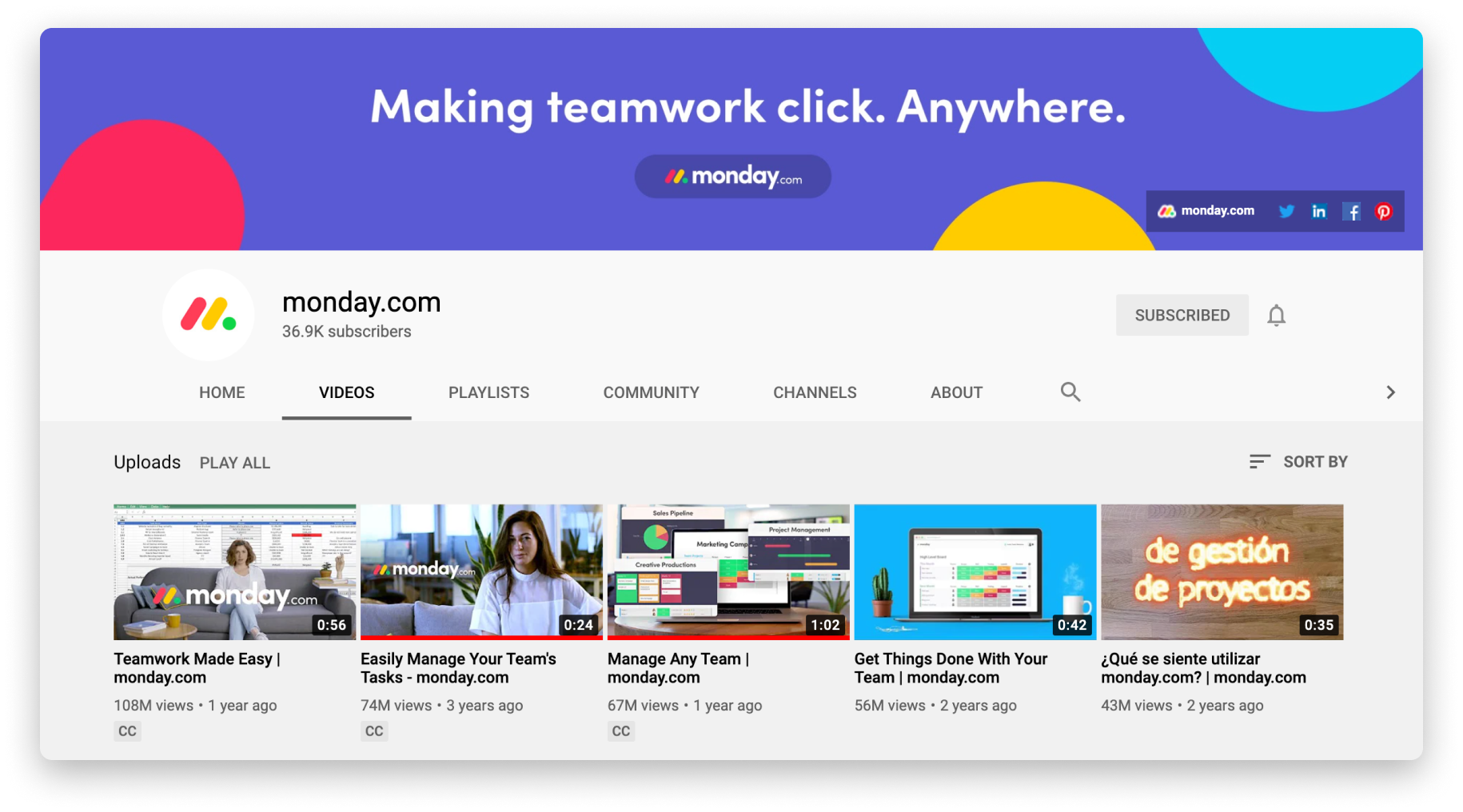 The monday Community is the place to go if you're looking to share ideas, ask questions, discover real life use-cases and to connect with like-minded people that use monday.com!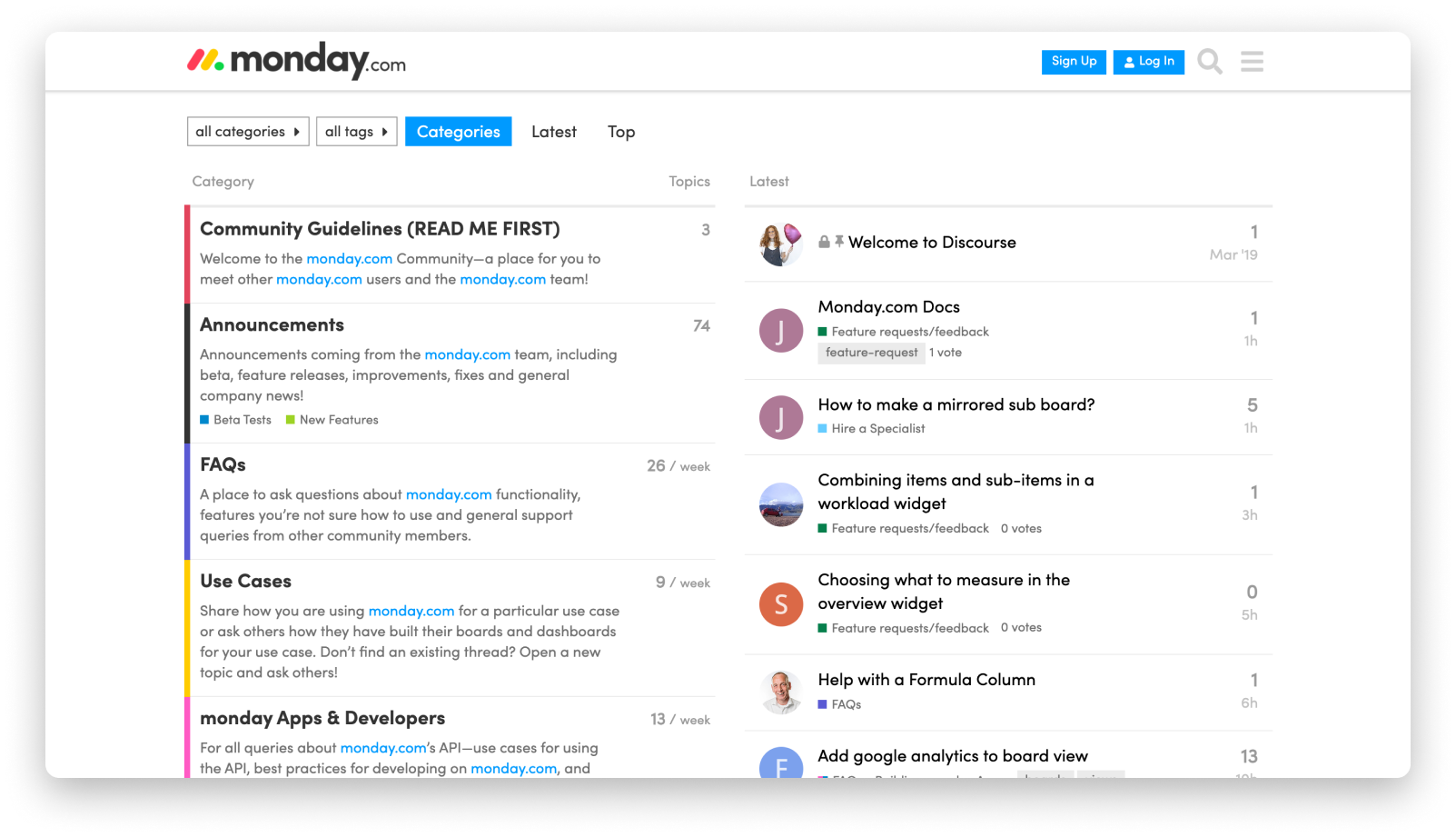 To become a member and join our awesome community, simply go to https://community.monday.com/ and press on the blue "Sign Up" button at the top right of the page as so:

Another community option that we offer is through a Facebook group called monday.community. Similar to the monday Community mentioned above, this forum allows you to ask questions, share tips and tricks with other monday.com members and to easily connect with others. Furthermore, our very own monday.com team uses this as a place to share new feature releases, collect feedback and to hear from you guys on how we can improve!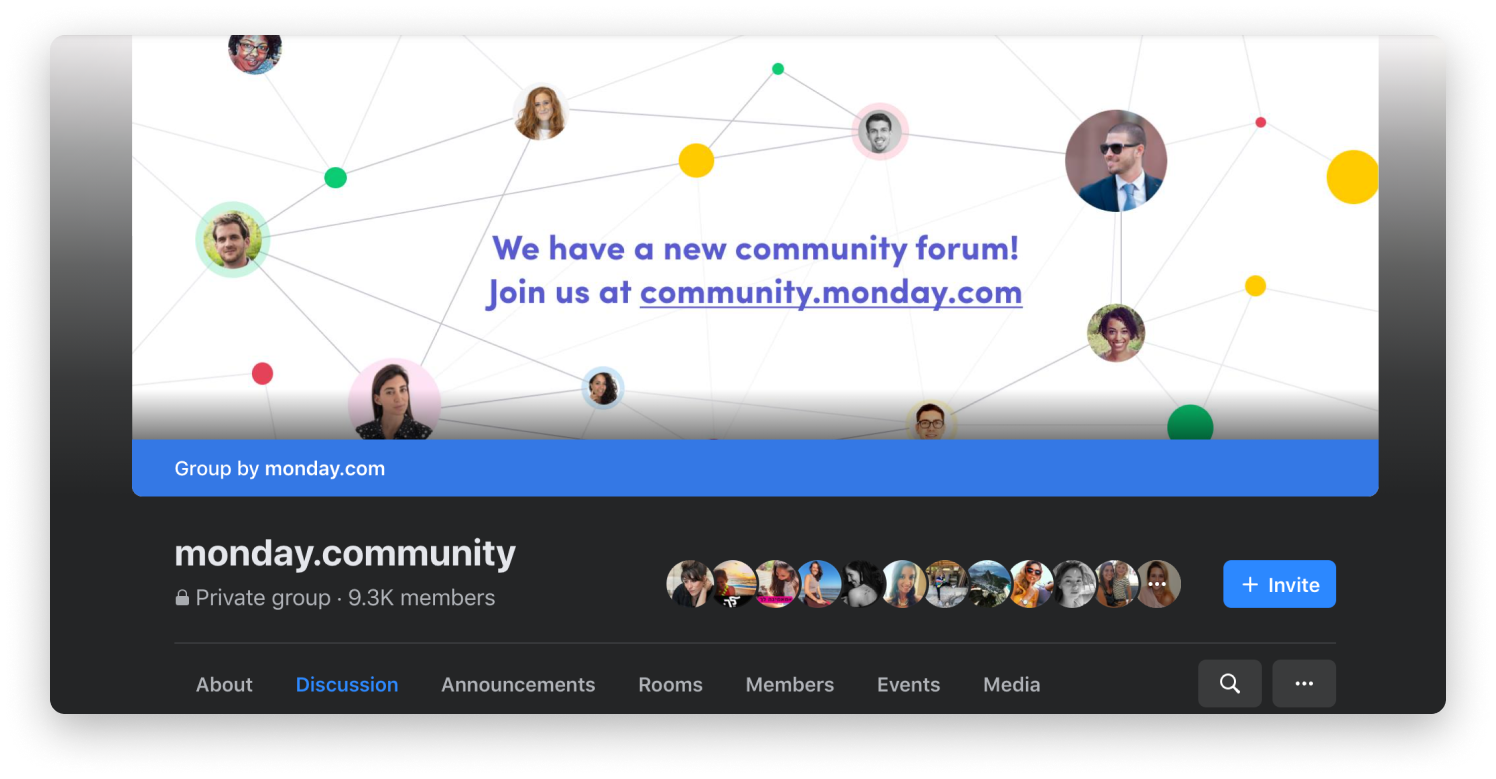 To locate the monday.community Facebook page, simply search for "monday.community" on Facebook and press to join!
Last but not least, if you need further assistance with getting started or building out your workflow, we have a network of trusted partners all over the world whose purpose is to help you personally use monday.com to your fullest potential. 🙌
How can monday.com partners help me?
Our partners offer paid assistance with account customization and setup, team onboarding, building custom integrations, and onsite training. They're also available to give paid assistance and training in your own language, if you're not a native English speaker!
Who are monday.com's partners?
Our partners work with us to help bring monday.com to your team as seamlessly as possible. If your teams' needs sound like they fit within the realm of offerings by our partners, you can take a look at who our trusted partners are here.
How can I get in touch with monday.com partners?
If you're interested in working with a partner, you can fill out this form and someone will be in touch shortly with more information and estimated costs for the service you're looking for.
And, that's a wrap! We hope that the resources listed here can help provide you the help that you need to make the most of your monday.com account. 🌟
If you have any questions, please reach out to our team by using our contact form. We're available 24/7 and happy to help!