2 min read
Feature
You can upgrade or downgrade your plan at any time. This can be done in just a few steps. Keep reading to learn more.
Steps to change your plan
Step 1. Click on your profile picture and then select "Admin".
Step 2. Once in the Admin section, locate and click "Billing" in the left-hand menu. Once in the Billing section, you will be in the "Overview" tab. On the Overview tab, click on "Change plan" in the upper right-hand corner: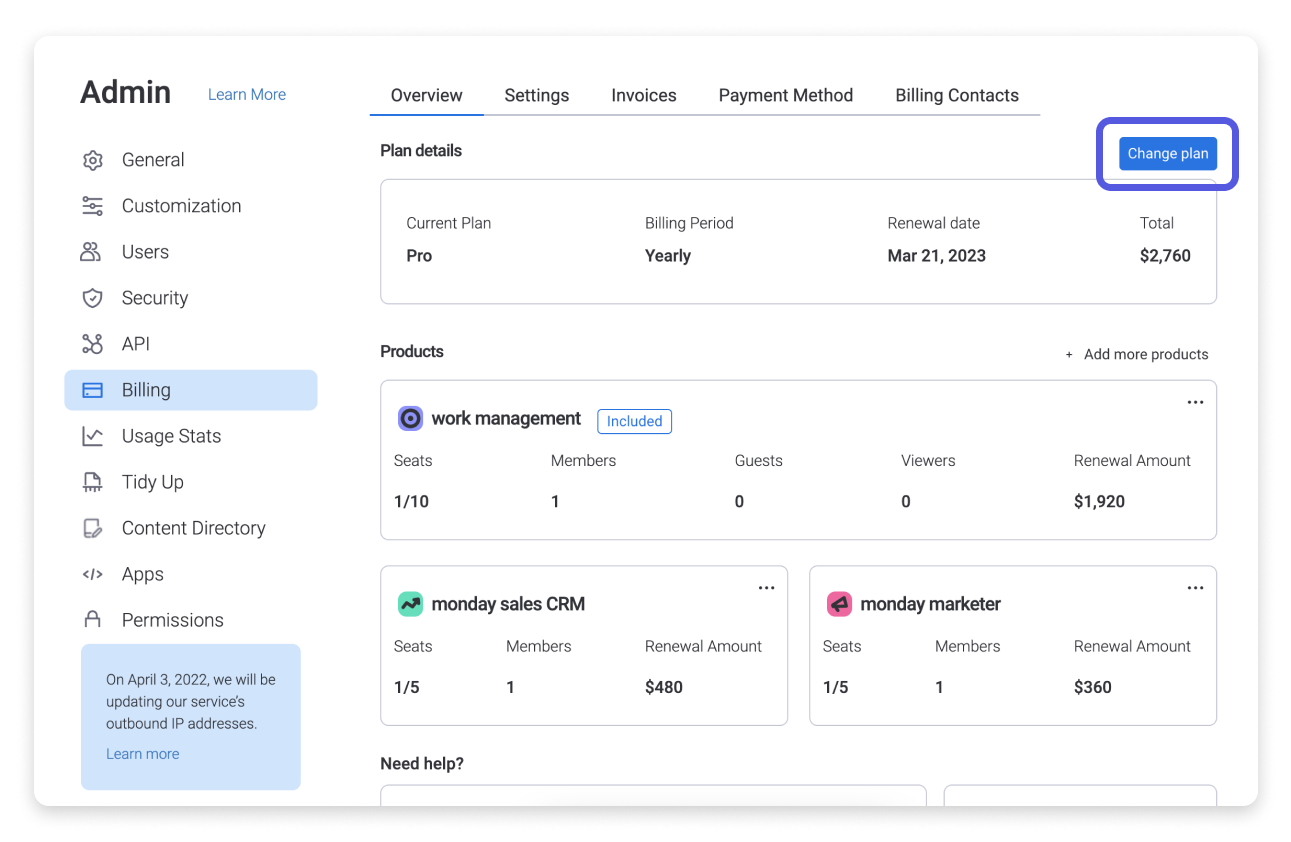 Step 3. Pick the plan you'd like and follow the steps to complete your purchase. If you need to deactivate a few seats on your plan in an effort to downgrade, click here.
How much will my upgrade cost?
If you are upgrading in the middle of a subscription, the unused balance of the current plan will apply to the price of the new plan and start a brand new billing cycle.
The prorated upgrade charge would be the total plan price minus the unused carryover balance from your previous plan. Let's take an example to better understand how this is calculated.
On January 1st, 2022, we purchased the Yearly Basic 5 seat plan at $40 per month which is $480 for the whole year until January 1st, 2023.
On December 1st, 2022, we are upgrading to the Yearly Standard 5 seat plan at $50. The price per year for this plan is $600.
We still have one unused month from the previous plan meaning our carry-over balance is $40.
Therefore, the amount we will pay for that upgrade will be $600 - $40 = $560.
If you have any questions, please reach out to our team right here. We're available 24/7 and happy to help.