Want to learn how to use a specific feature, how to set up your account in the best way to suit your team's needs, or just want to stay up-to-date with our latest feature releases? The Learning Center is here for you! The Learning Center is your education hub - gathering together all the monday.com tutorials, videos, webinars and product updates in one place!
How it works
To access the Learning Center (which you might already know since you got to this article!), go to the ? on the left most side of your monday.com account, just above your profile picture/avatar.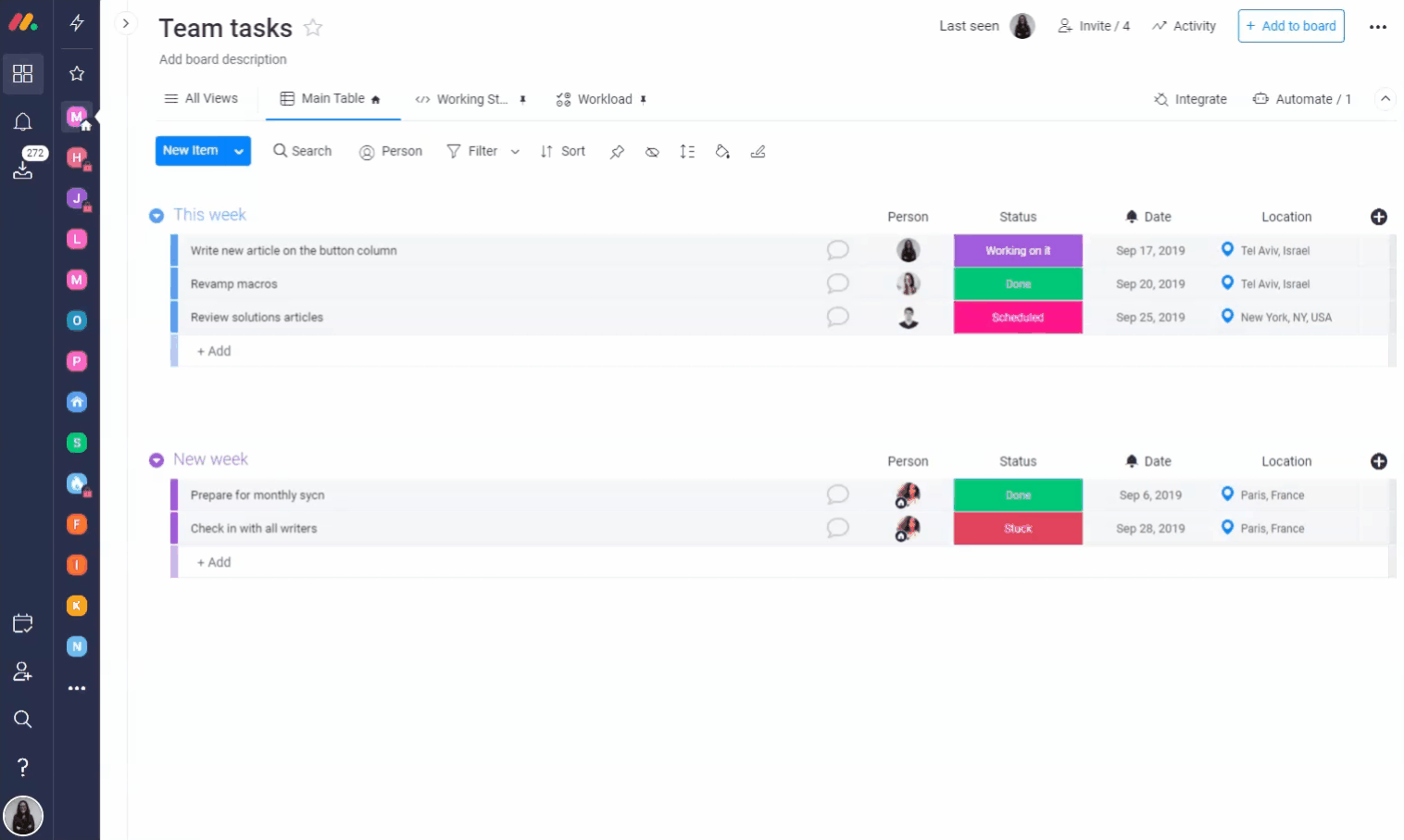 What you'll find there
Once you've clicked on the ? you will be presented with three options to choose from, each offering useful information to help you optimize your monday.com account for your team's or your own needs.
1. The Help Center
The Help Center provides you with video tutorials, guides, live demos, webinars as well as customer support on any topic you need guidance on.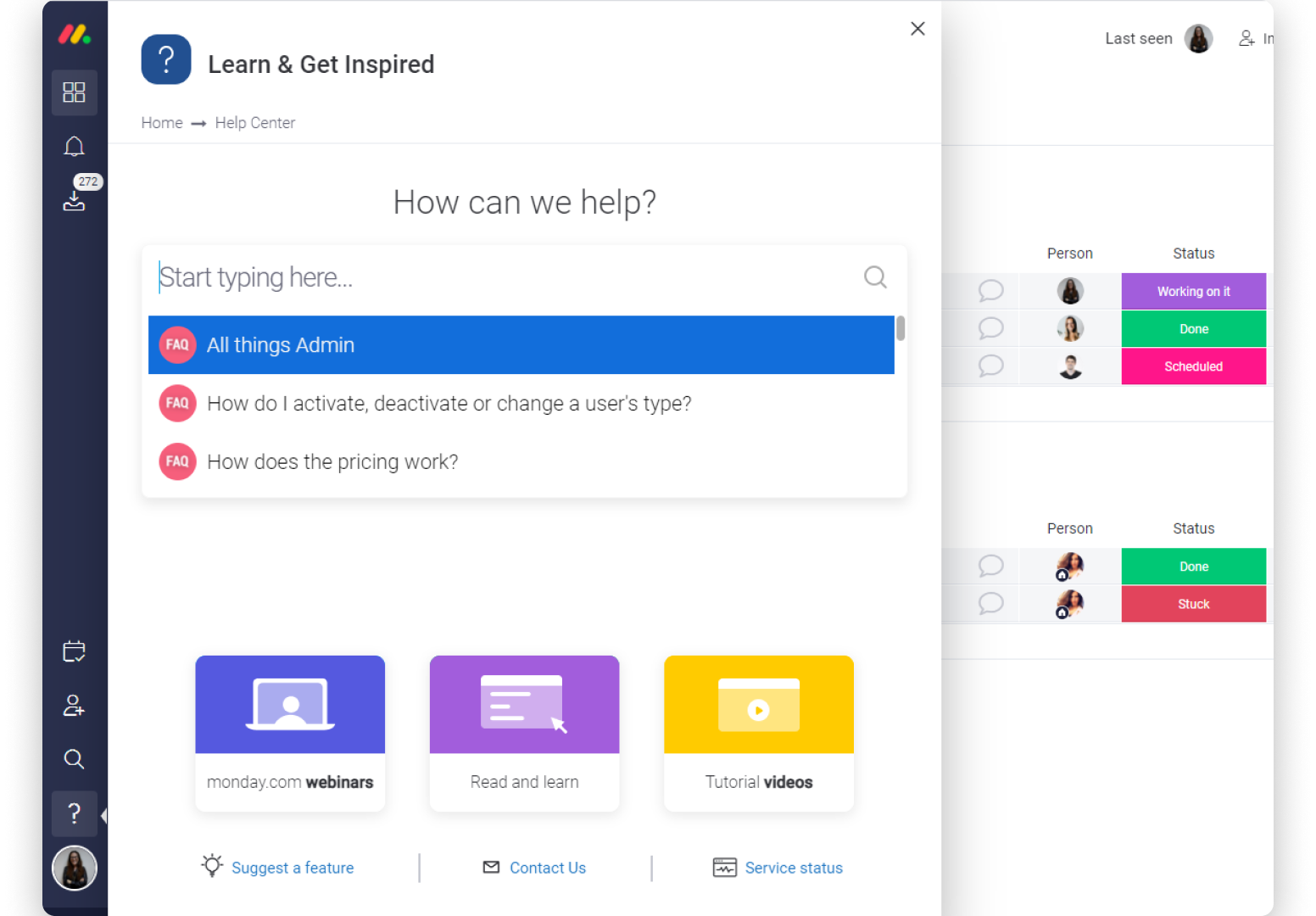 Tip: To open up a support ticket, click on the "Contact Us" button at the bottom of the page.
2. Getting Started
Getting Started section breaks down monday.com's top must-have features into bit-size videos to help you dive right in and get started.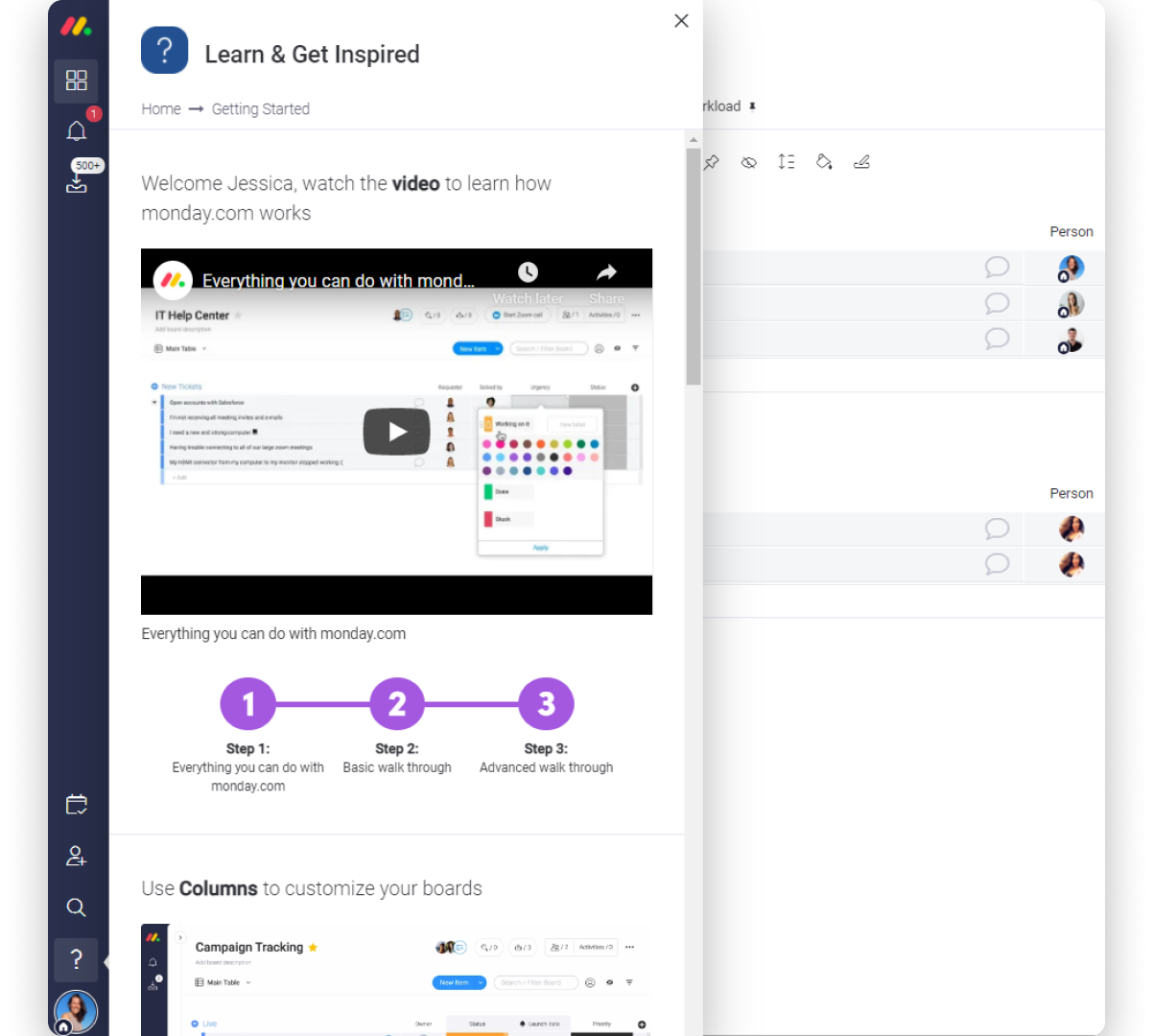 3. What's New
The What's New section shares our latest features and improvements recently added by the monday.com team, with our users' feedback in mind.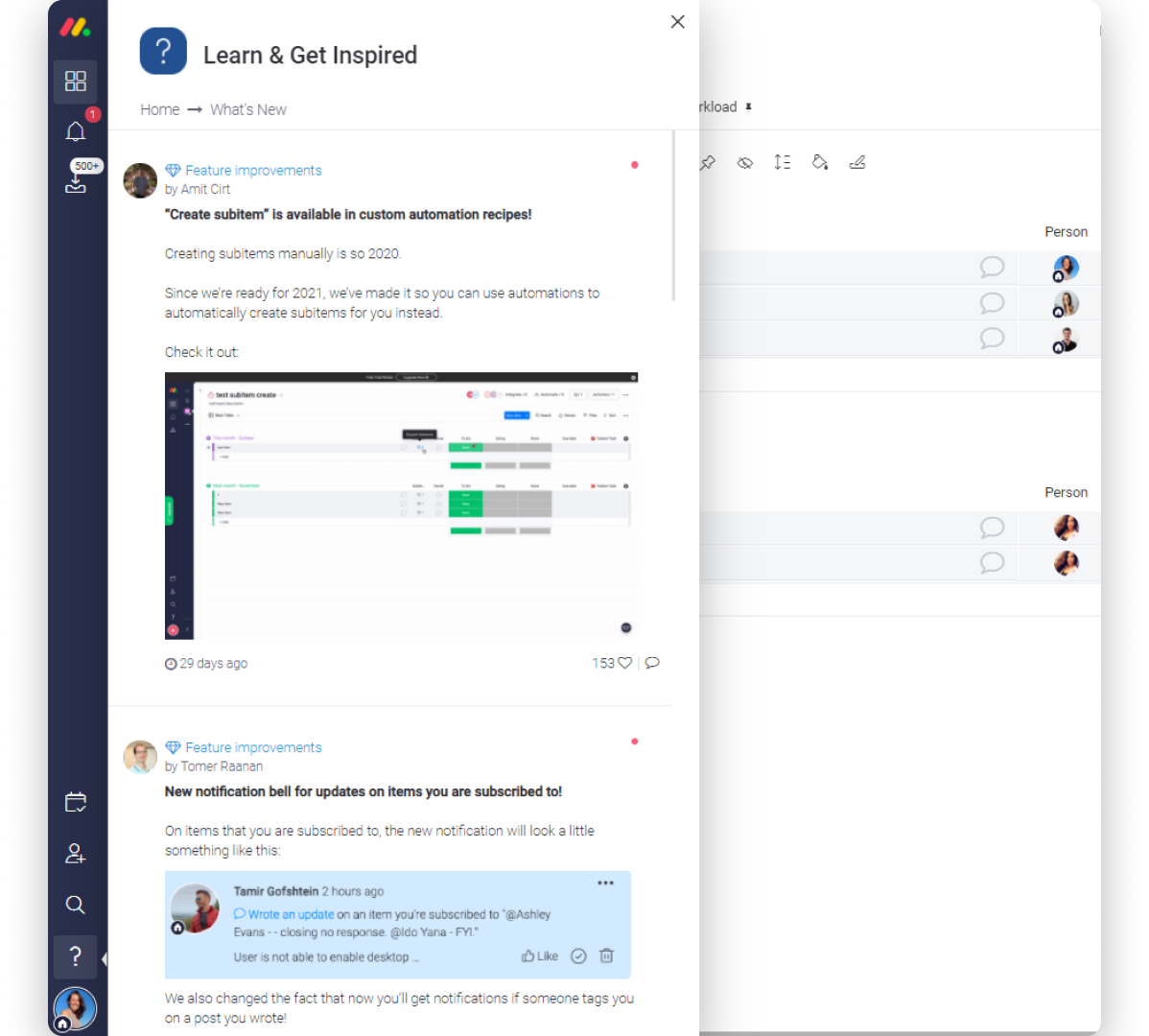 You can also learn more about our latest features and improvements on our blog!
If you have any questions, please reach out to our team right here. We're available 24/7 and happy to help.