Do you ever have those days where your eyes start to hurt and your head begins to ache from hours of looking at a bright screen? We feel you! This is why we've decided to create the Dark Mode. 🌙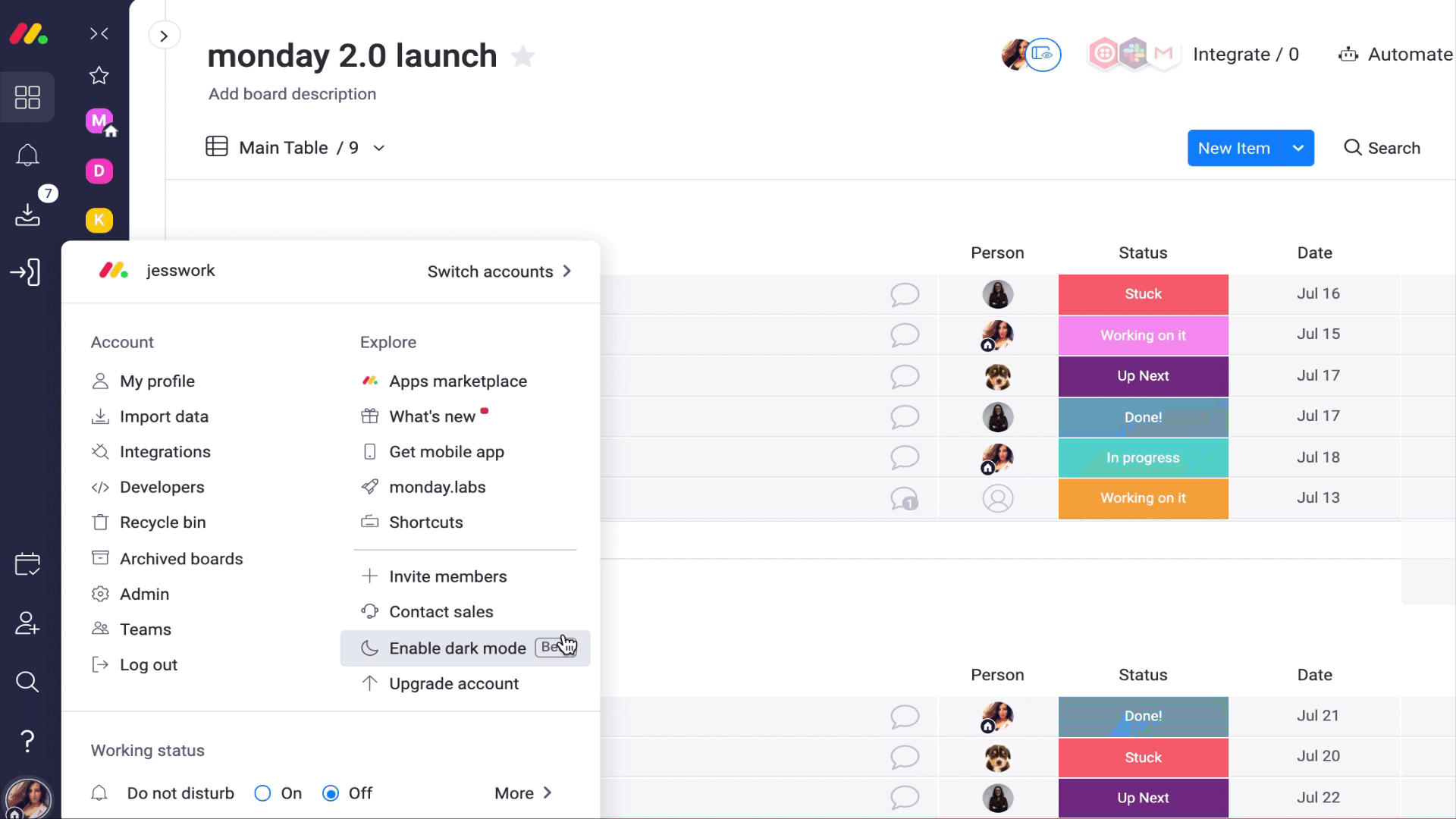 What is the Dark Mode?
Dark Mode is a dark color theme that changes the appearance of your app! The dark color scheme uses light-colored text, icons, and graphic elements on a dark background. Colors look more vibrant, and everything looks extra sleek making it easier on your eyes. With the dark mode, you will finally be able to work longer on your monday.com account without straining your eyes.
How to enable it?
To enable the dark mode on your account, click on your avatar located on the bottom left of your screen and select "enable dark mode".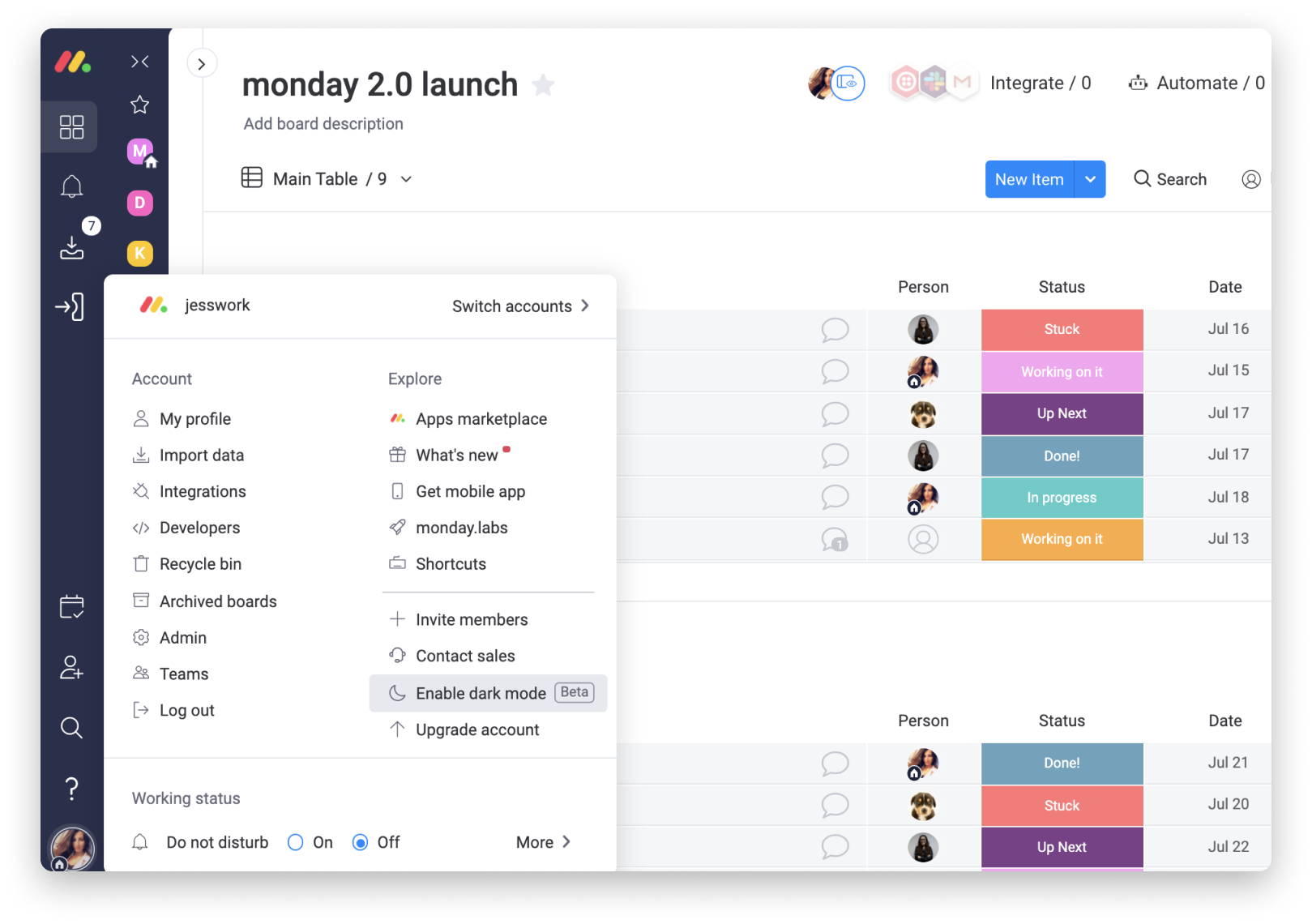 You can disable it by following these exact same steps.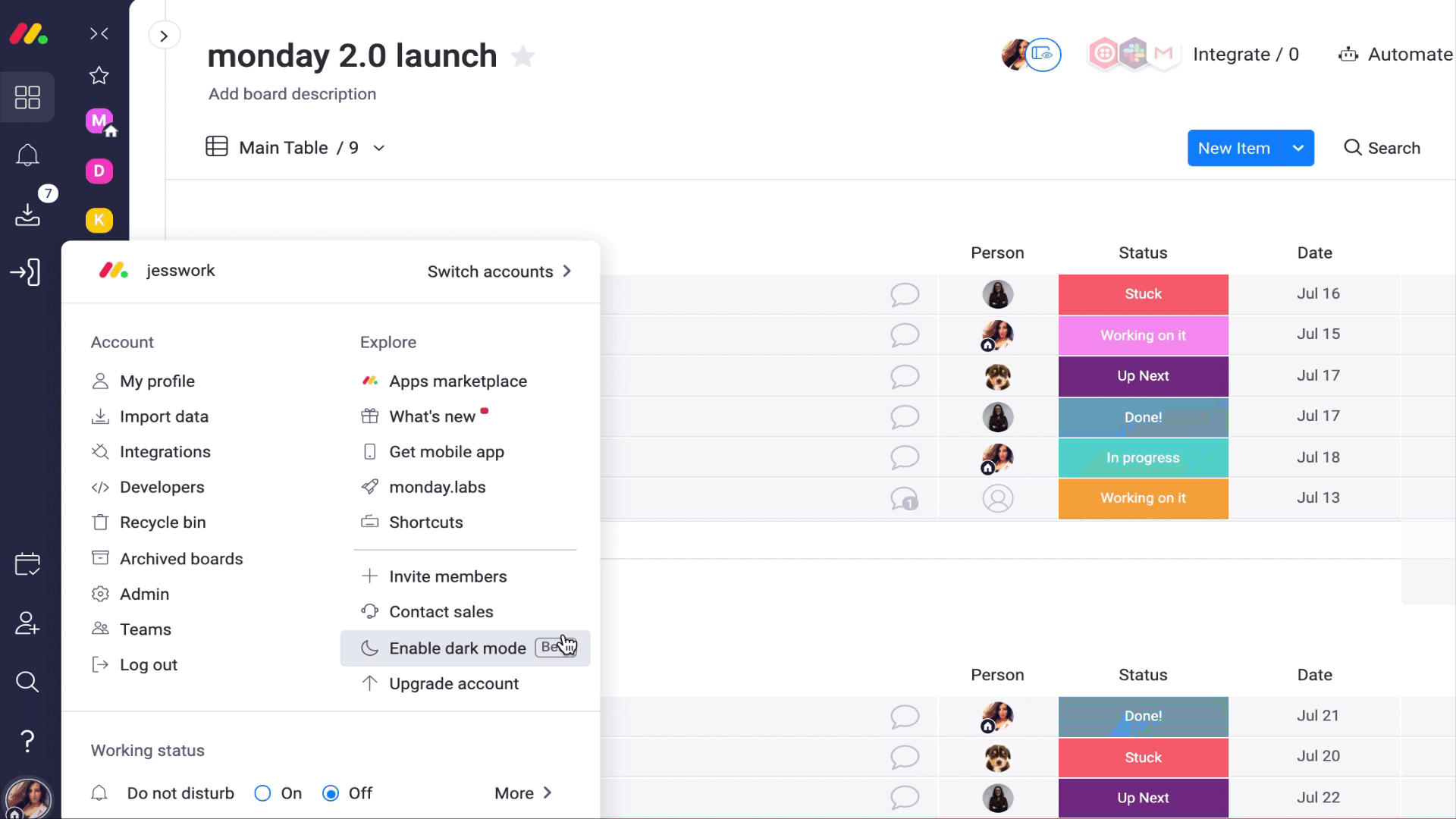 What turns dark on my monday.com account?
Everything! You'll see the color theme go dark on all of your boards, dashboards, views, notifications and more! 🖤 🤍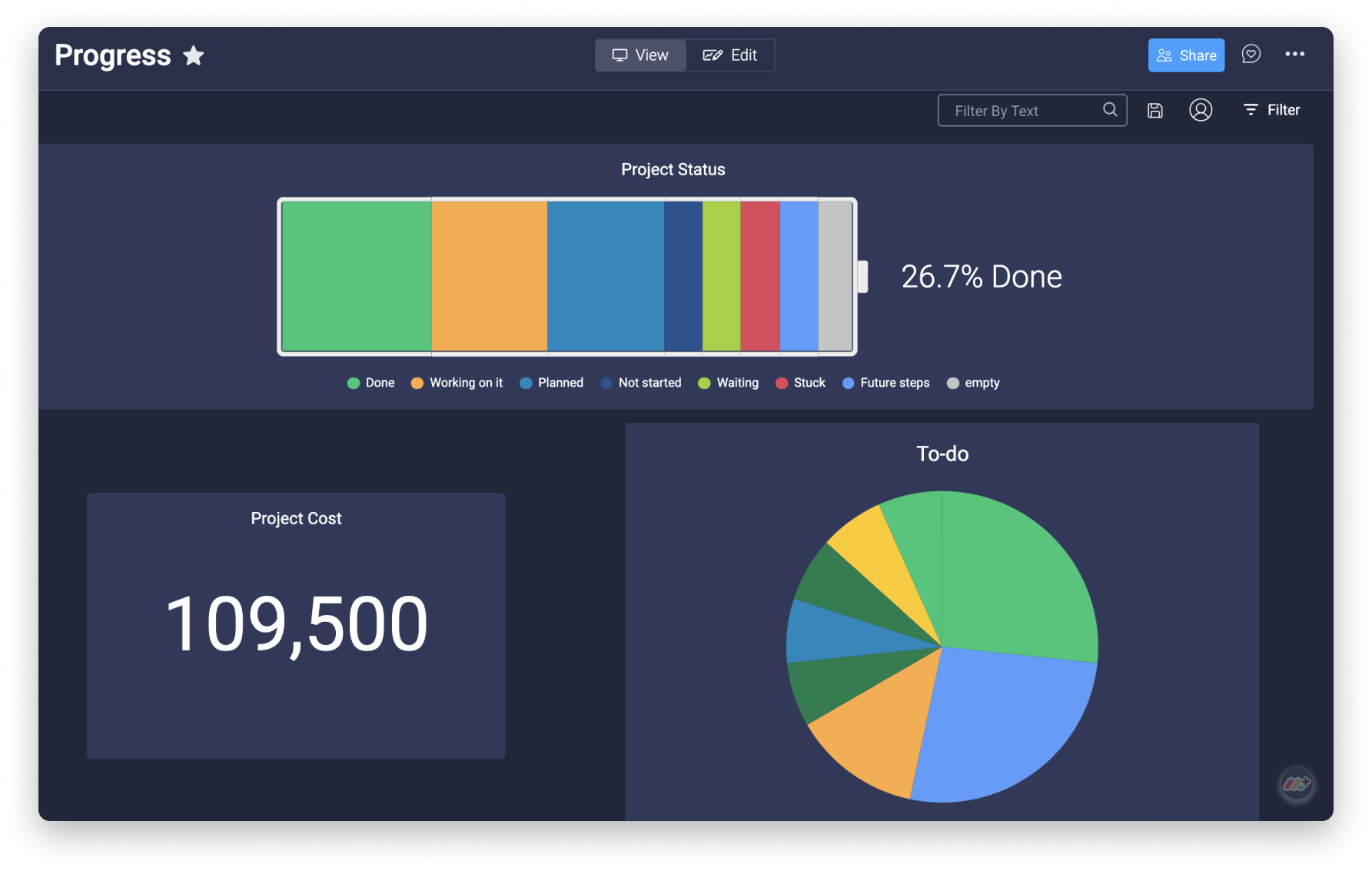 Tip:
The dark mode is also available on Mobile. Check out
this article
for more info!
If you have any questions about the dark mode or anything else please don't hesitate to reach out to us at support@monday.com.