3 min read
Guide
Until recently, all billing-related emails were sent to all Admin on your account. Now, you can specify who will receive emails by designating your Billing Contacts. Read on to learn what a Billing Contact is and how you can choose one (or several!) for your account.
What is a Billing Contact?
A Billing Contact is a person who receives emails for all billing-related events on the account. A Billing Contact can be someone external to your account (added via email address) or a Billing Contact can be a user on your account. If a user, the user type can be a Member or Viewer. Members occupy paid seats, while Viewers can be added to your account for free. To learn more about the different user types, click here.
Whether or not the Billing Contact is a user on your account, they will not have access to the Admin section of your account. They will only receive communication about billing-related events after they are added as a Billing Contact and will not have access to any previous billing information.
How do I choose my Billing Contacts?
To begin with, you must be an Admin to designate an account's Billing Contact(s).
Your Billing Contact must be a Member or Viewer on your account. If the person you intend to make a Billing Contact isn't currently on your account, visit the How do I invite members to join my account? article for instructions on how to add them.
Once the individual is a Member or Viewer on your account, navigate to the Admin section of your account by going to your profile picture and click "Admin".
From there, navigate to "Billing" Billing Contacts: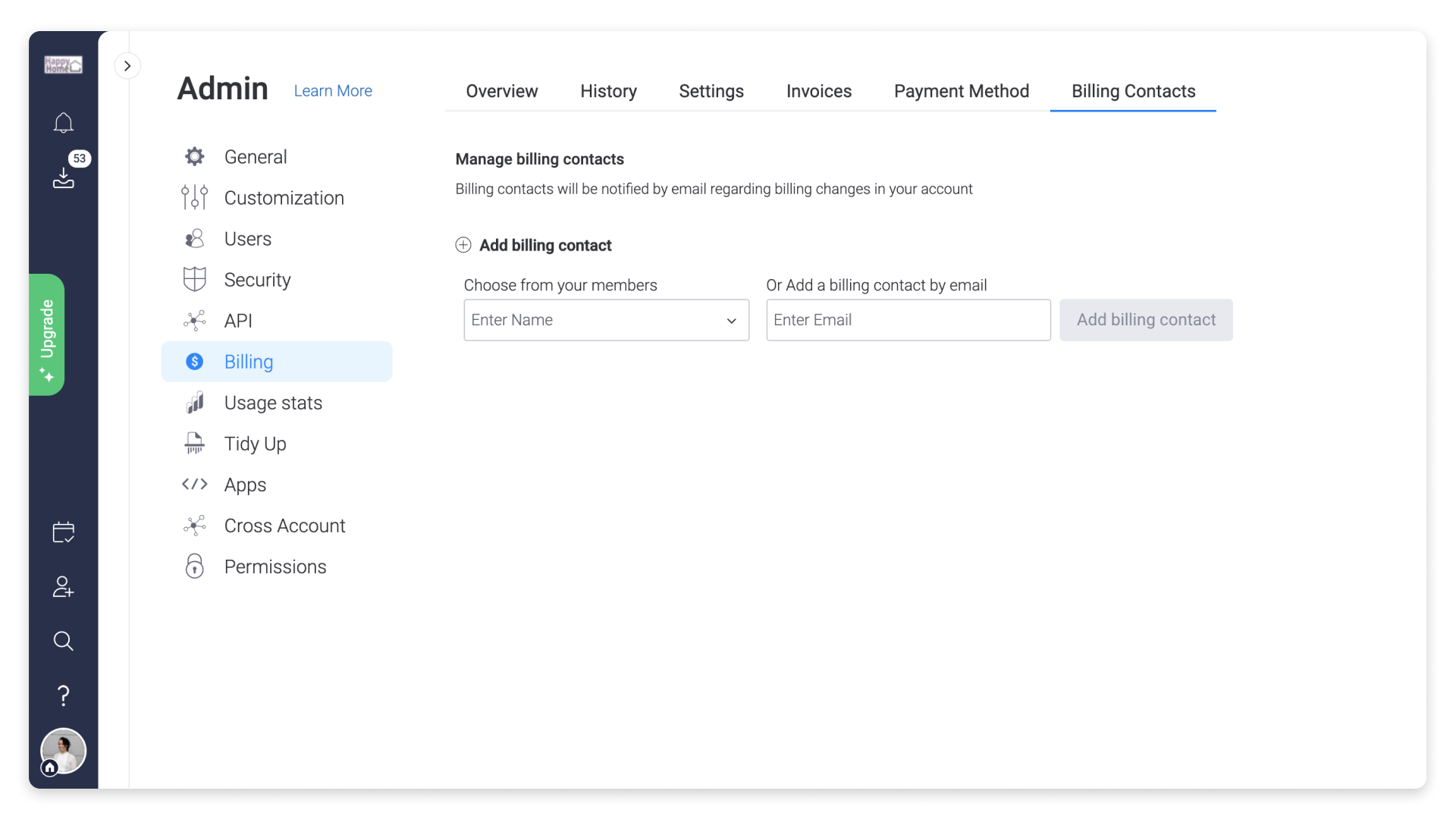 You can then add a billing contact from your existing members by choosing from the dropdown menu: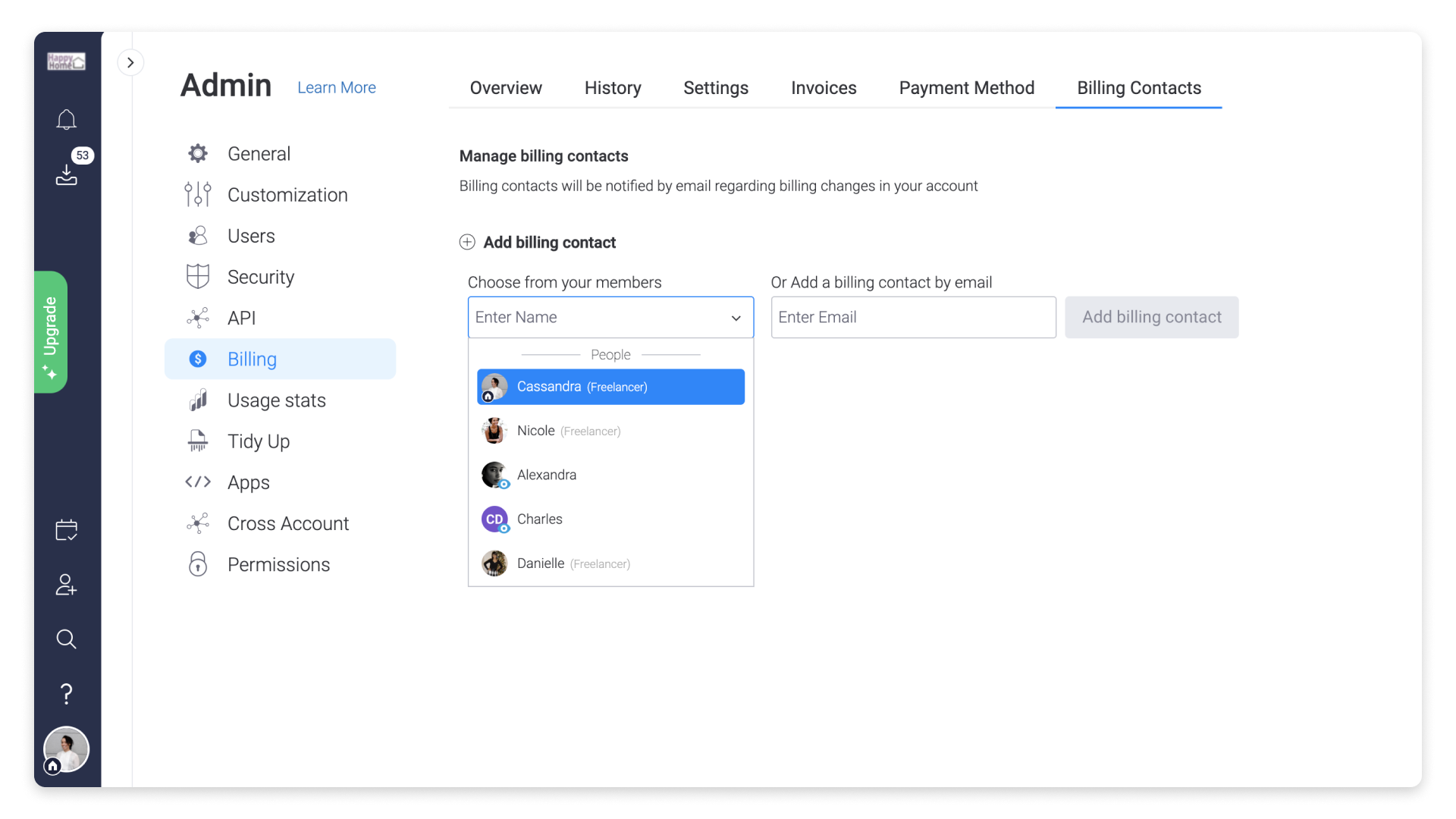 Or you can add the email address of a person who is not a member of your account. That external email address will receive all billing-related emails, but the email address will not receive an invitation to your account. You can add an external email as a billing contact on the right side of the Billing Contacts screen: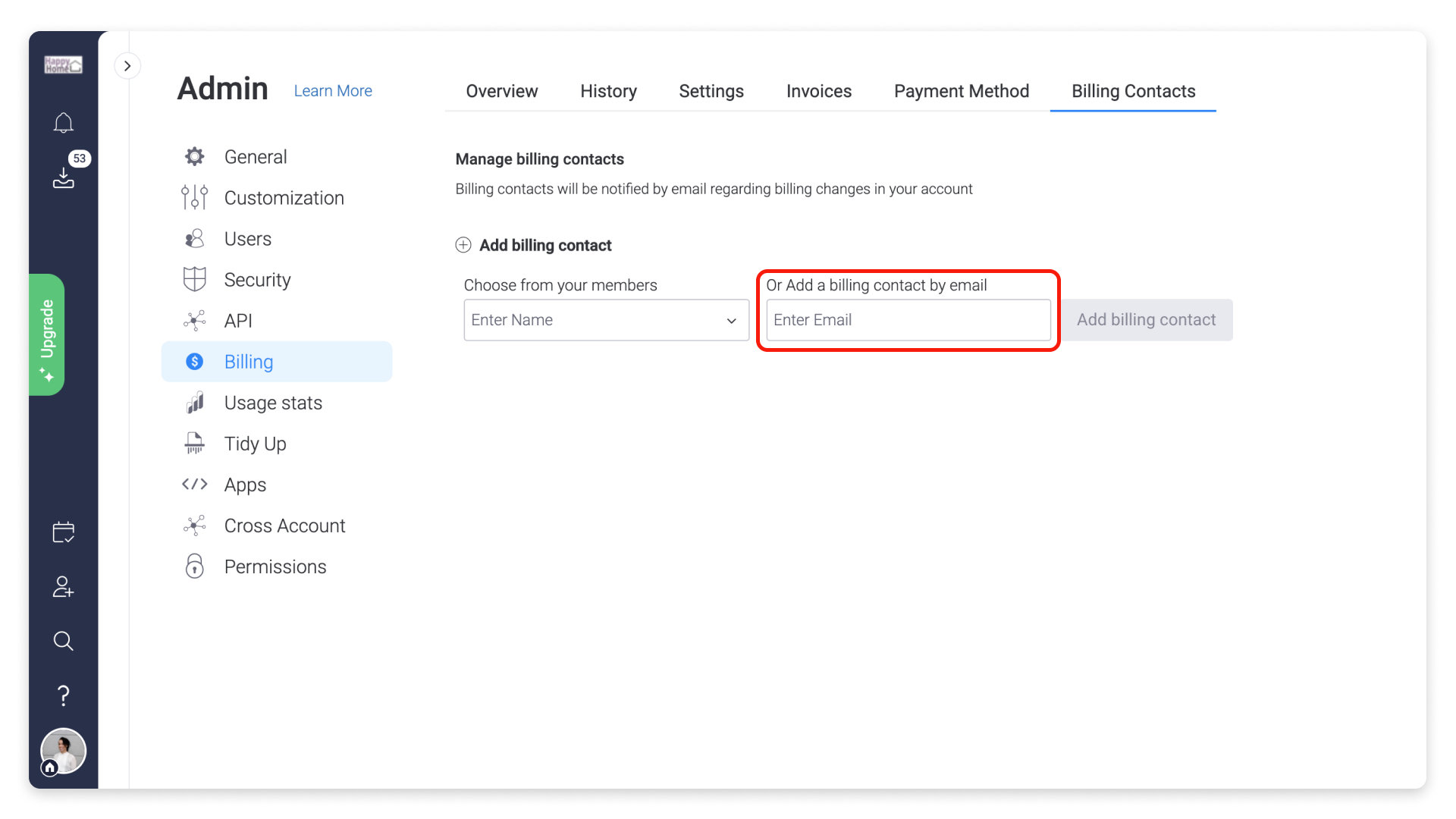 However you choose to add your billing contact, be sure to click the blue "Add billing contact" button to make it official! This individual will now receive an email for each billing-related event.
How do I remove a Billing Contact?
You can remove a Billing Contact by navigating to your avatar > Admin > Billing > Billing Contacts. Then, click the X next to the Billing Contact's name to remove them: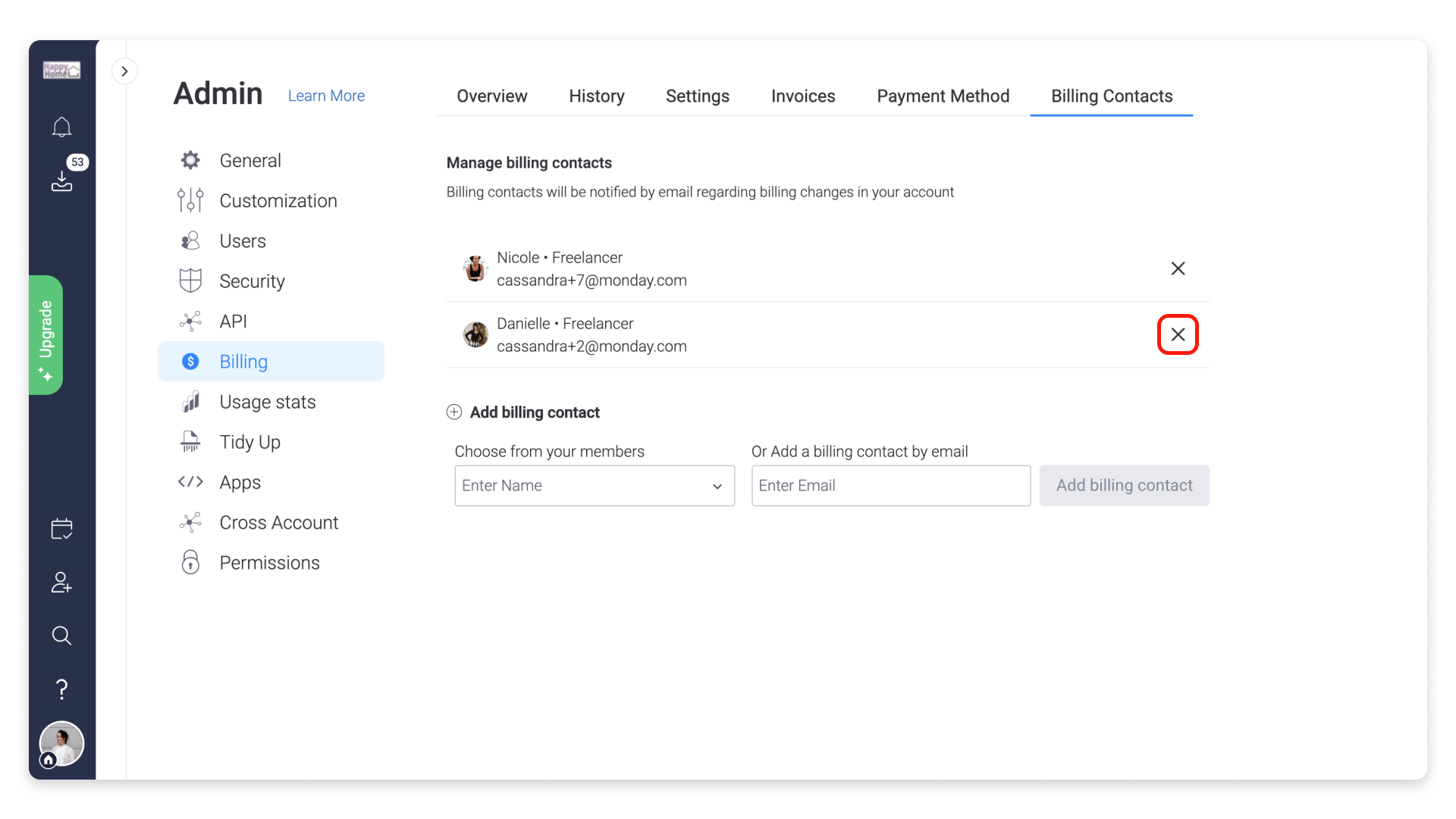 Note: You can't remove all of the Billing Contacts. Once you add Billing Contacts to your account, you must always have at least one contact.

What notifications will they receive?
The Billing Contact(s) will receive notifications about the following events:
the initial purchase of the account
plan changes
plan cancellations
plan renewals
any recurring charges
refunds
exceeding the number of billed seats
If you have any questions, please reach out to our team by using our contact form. We're available 24/7 and happy to help!