5 min read
Feature
Looking to perform an action such as notifying your team, starting the Time Tracking Column or moving an item with just a click of a button? With the addition of the Button Column to your board, that's exactly what you can do!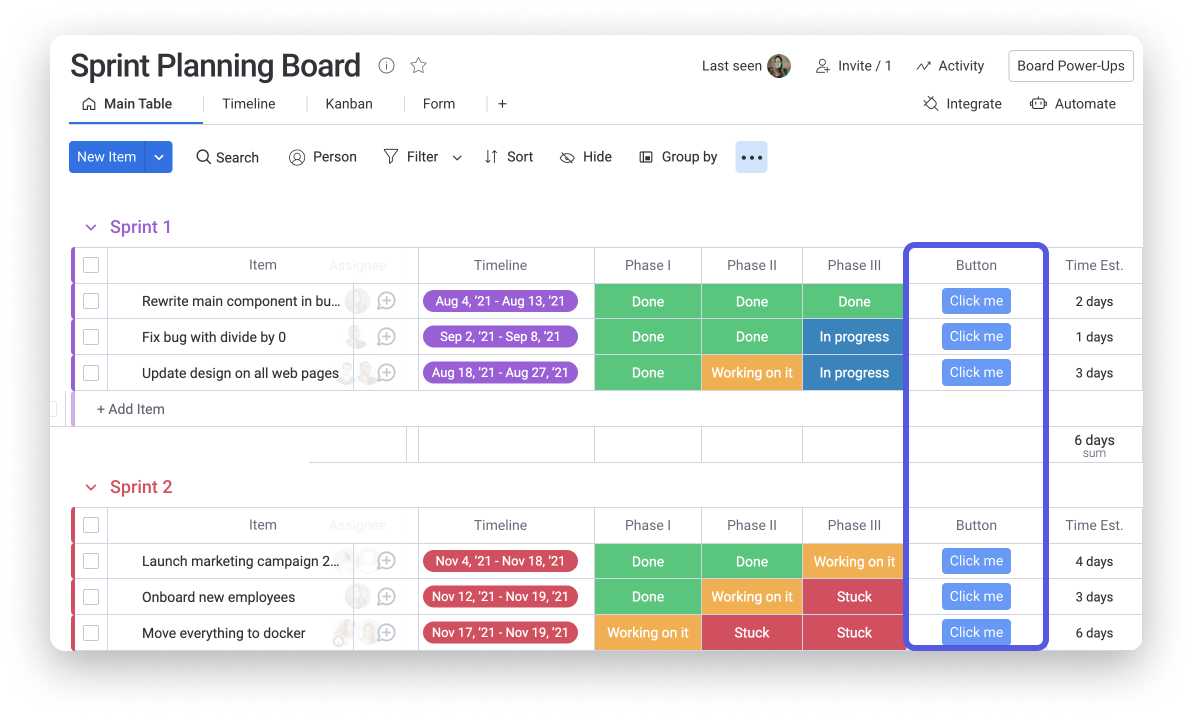 How to add it
To add the Button Column, click on the + icon located on the far right of your board and select "more columns".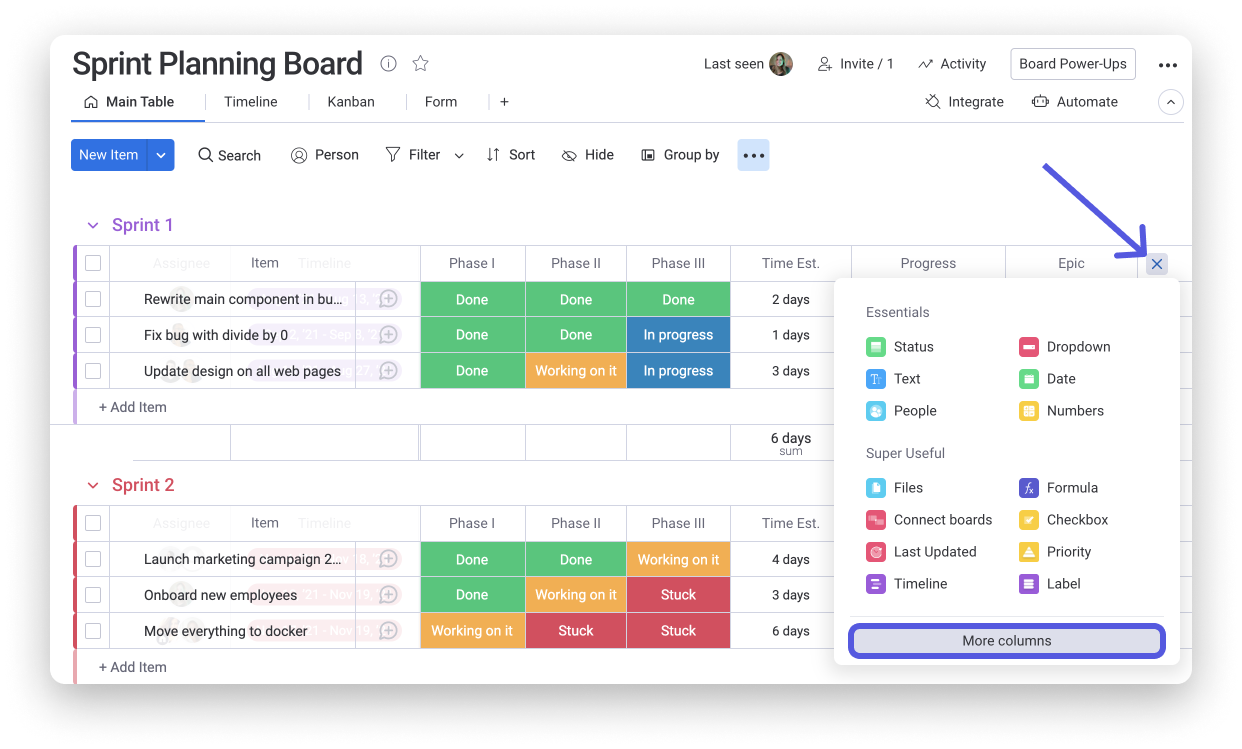 Once in the column center, select the option "Button" from the list of columns or search for it in the search bar.
How it works
Once you've added the column, you will immediately be prompted to set it up by configuring an action to occur as soon as the button is clicked on.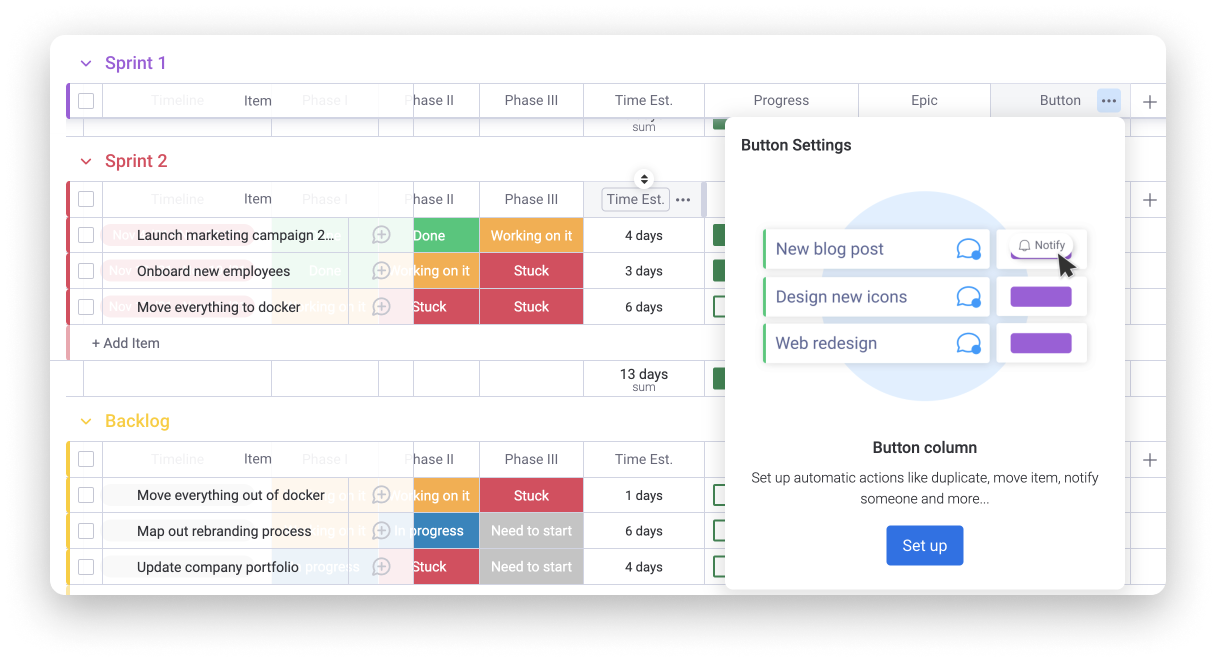 To configure the specific action, click on the blue button "Set up" from the image above. This will lead you to the custom automations set up, where you will define what action you'd like to trigger whenever you or your colleagues click on the button.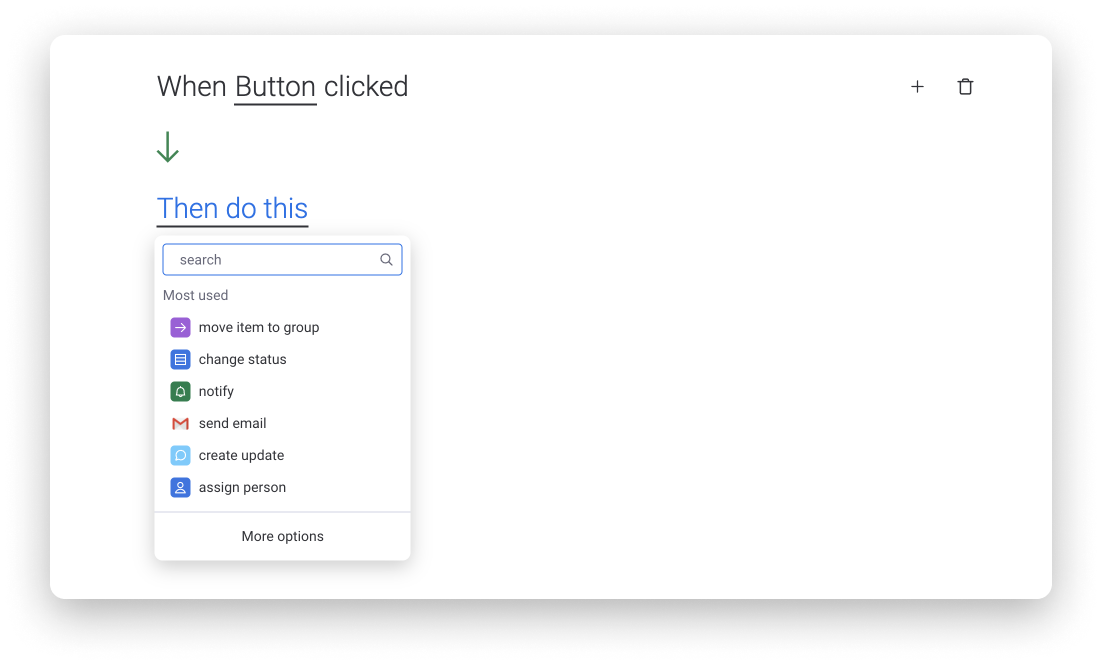 Depending on the action chosen, you will need to set up the respective parameters. Below, we have configured our button to create a new item whenever the button is clicked. To learn more about custom automations setup, check this out.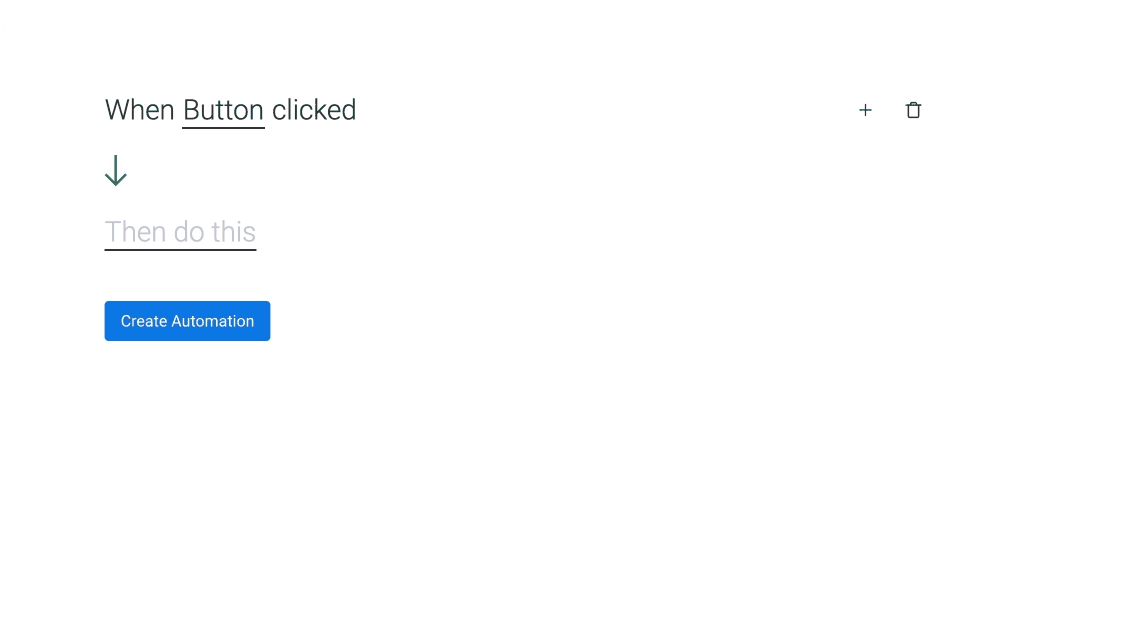 Once you've completed the setup, you will see the custom automation for the Button Column added to your board's automations center.
Customizing your button
Your Button Column can be customized by choosing the action that is performed when the button is clicked, as well as the text written on it and the color of the button. This can be done by clicking on the small arrow next to your column title, then "Settings" and "Customize Button column".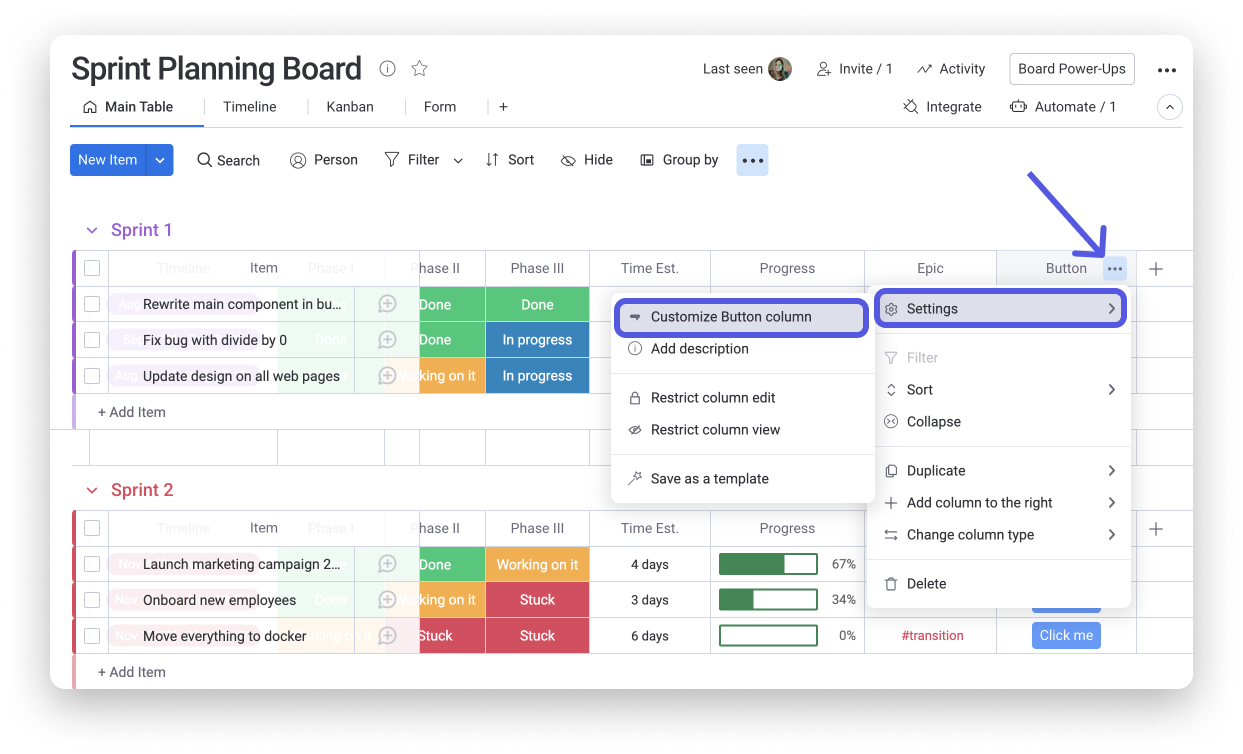 From here, you can go ahead and customize it as you wish!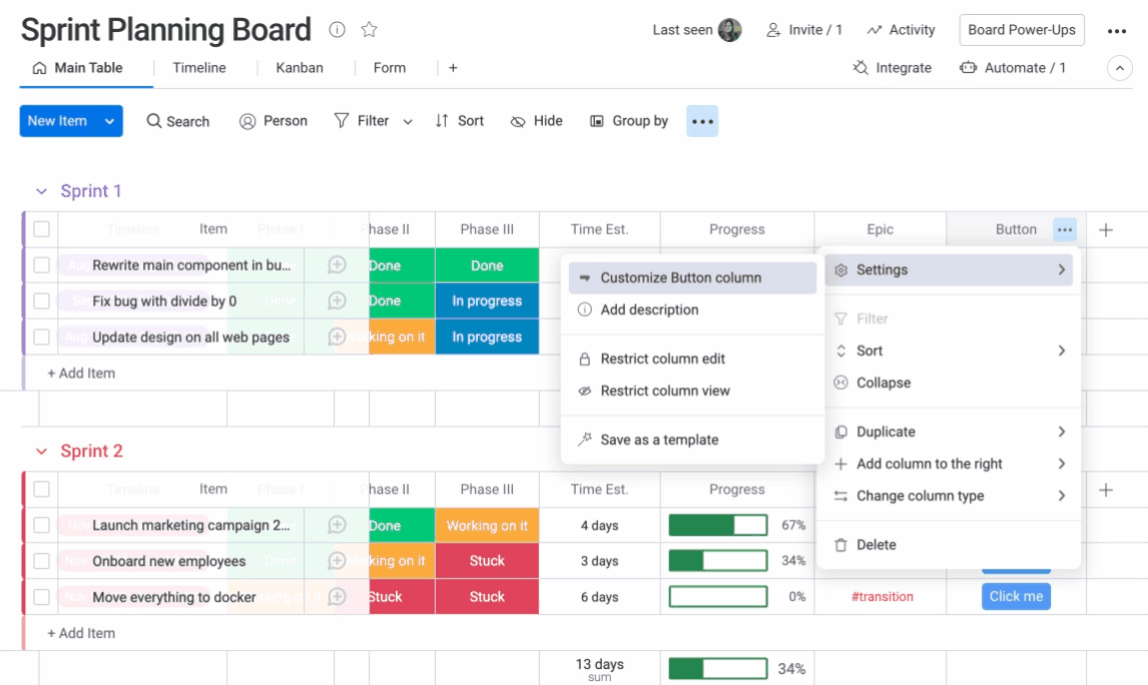 Note: All team members with access to the board can trigger the action by clicking on the button. However, only those who setup the Button Column and board owners can edit it (much like automations).
Deleting or editing the Button Column automation
Deleting or editing the Button Column automation can be done in the same way that editing other automations is done. Go to your Automations Center by clicking on the "Automation" button on the top right of the board.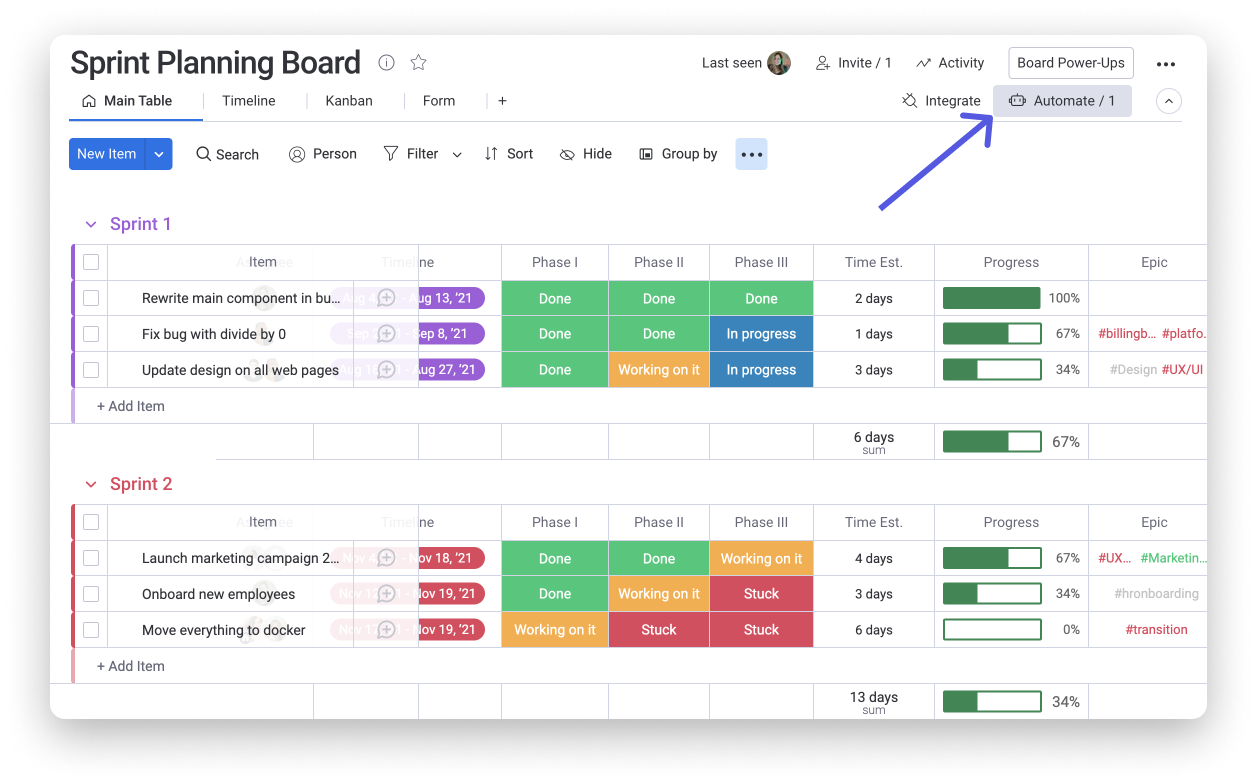 From the automations center, make any edits or deletes should you need to the automation action that will occur when the button is clicked on. To learn more about automations, check this out.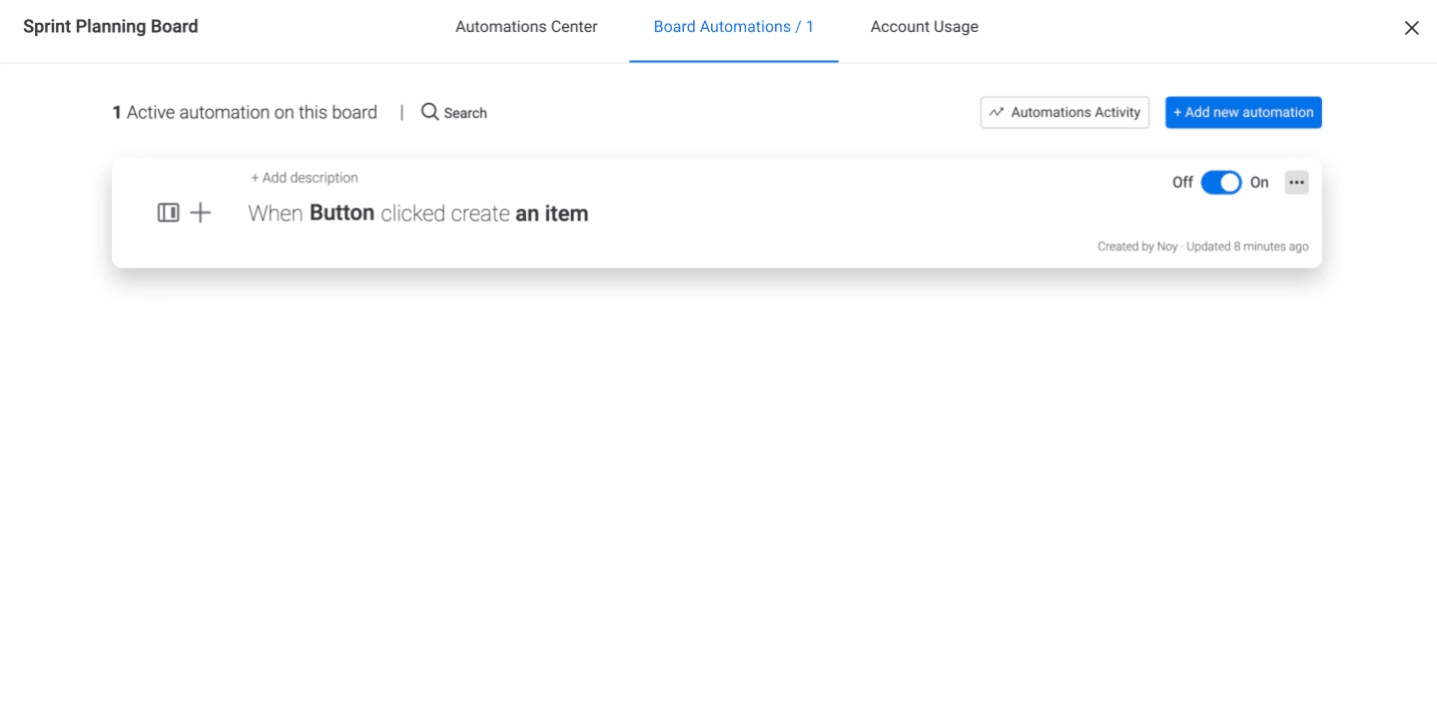 Alternatively, you can delete or edit the automation from the column settings itself.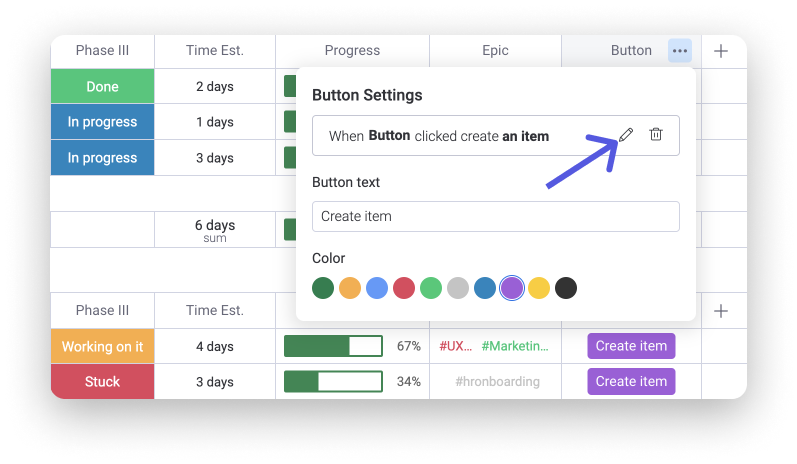 If you have any questions, please reach out to our team right here. We're available 24/7 and happy to help.