Easily view all your form responses in context with the Form Viewer! If you've been looking for a way to review all responses to surveys and requests freely and at a glance, this is the answer! With the form viewer, you can easily see recurring responses and requests and extract key takeways.
Adding this View
To add the Form Viewer to your board, click on the arrow next to the button "Main Table" located on the top left of your board. Click on "Apps" which will take you to the Apps views center.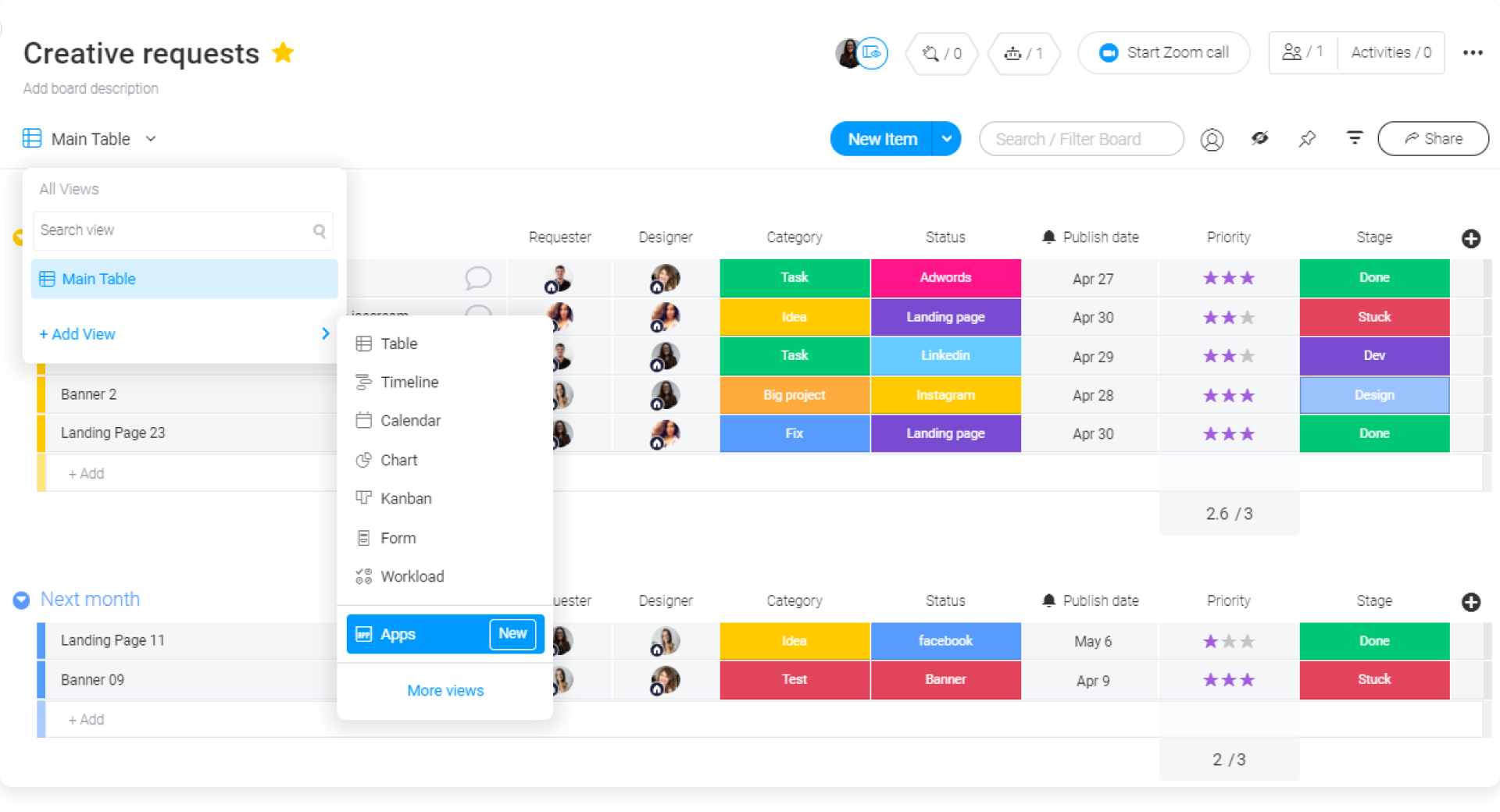 In the views center, search for "Form Viewer" and add it to your board.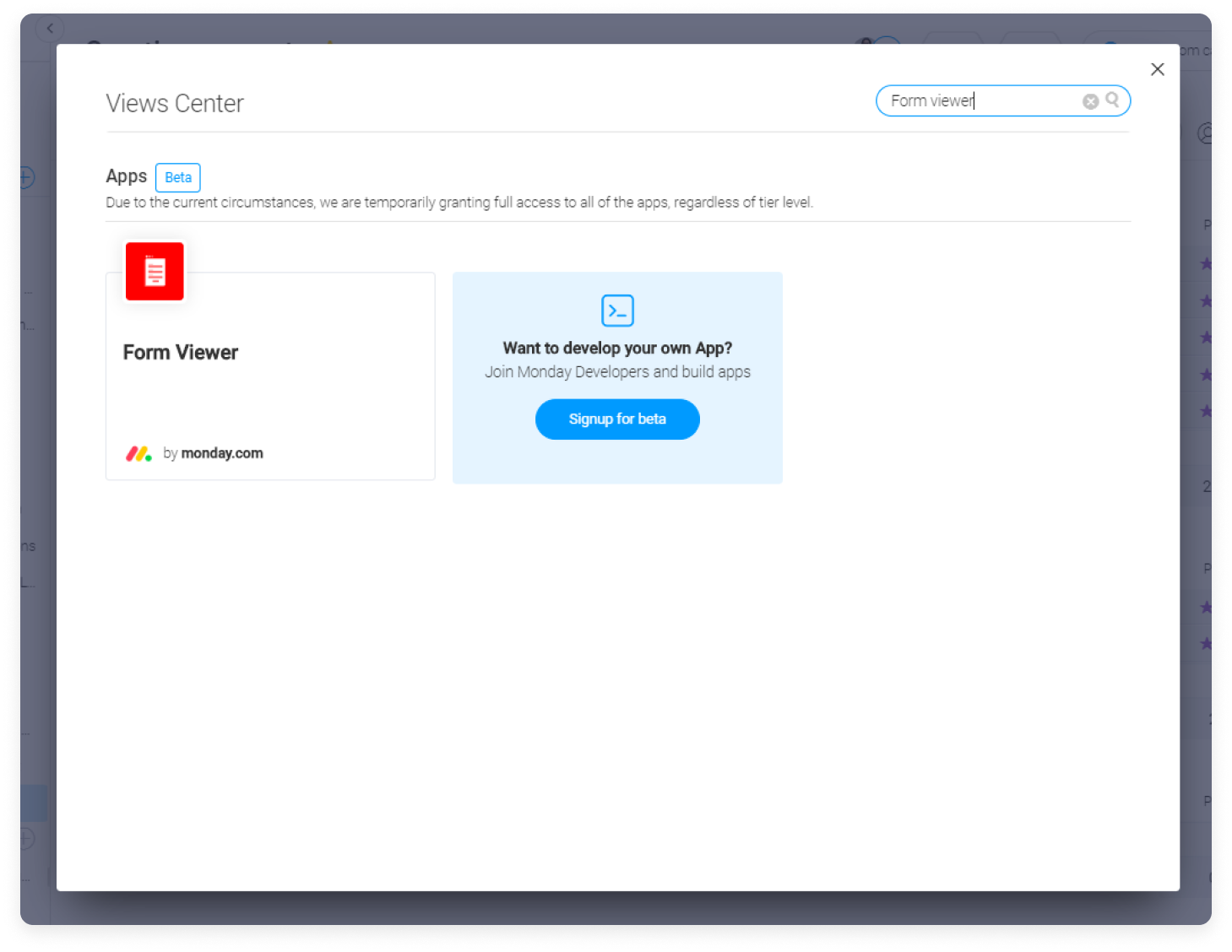 How it works
Once you've added the Form Viewer to your board, the responses from the form (ie. the items on your board) will appear on your Form Viewer in a form-like view, allowing you to scroll through them freely and have all the context. You can move to the previous and next response with the help of the arrows.
Note:
In order for the Form viewer to work, you will need to have a
Form View
added to your board.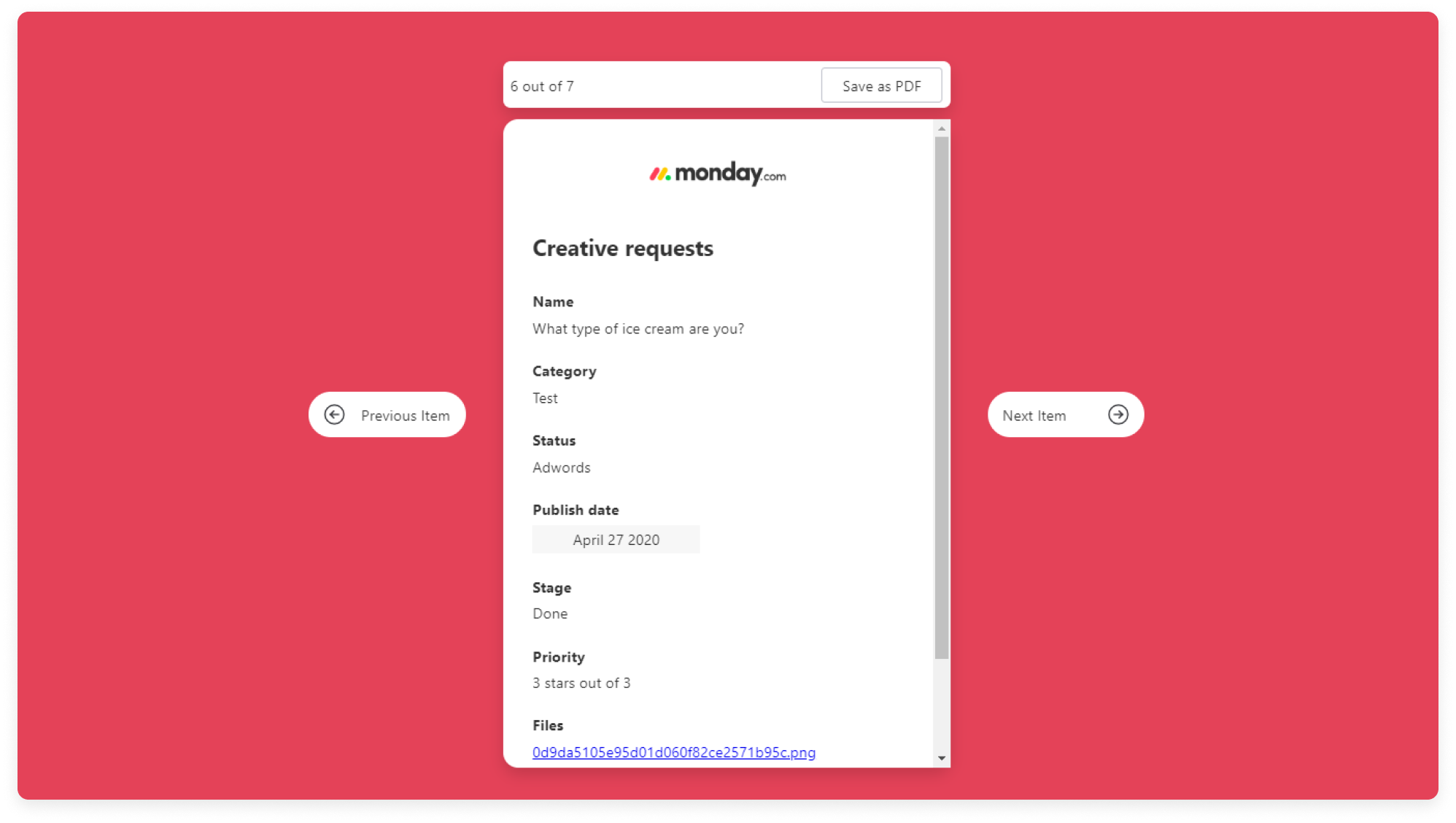 Saving a Form Response as a PDF
Have a specific survey response that you'd like to export and show to your team or at an important meeting? You can easily save the response to your computer as a PDF by clicking on the "Save as PDF" button on the top of the view.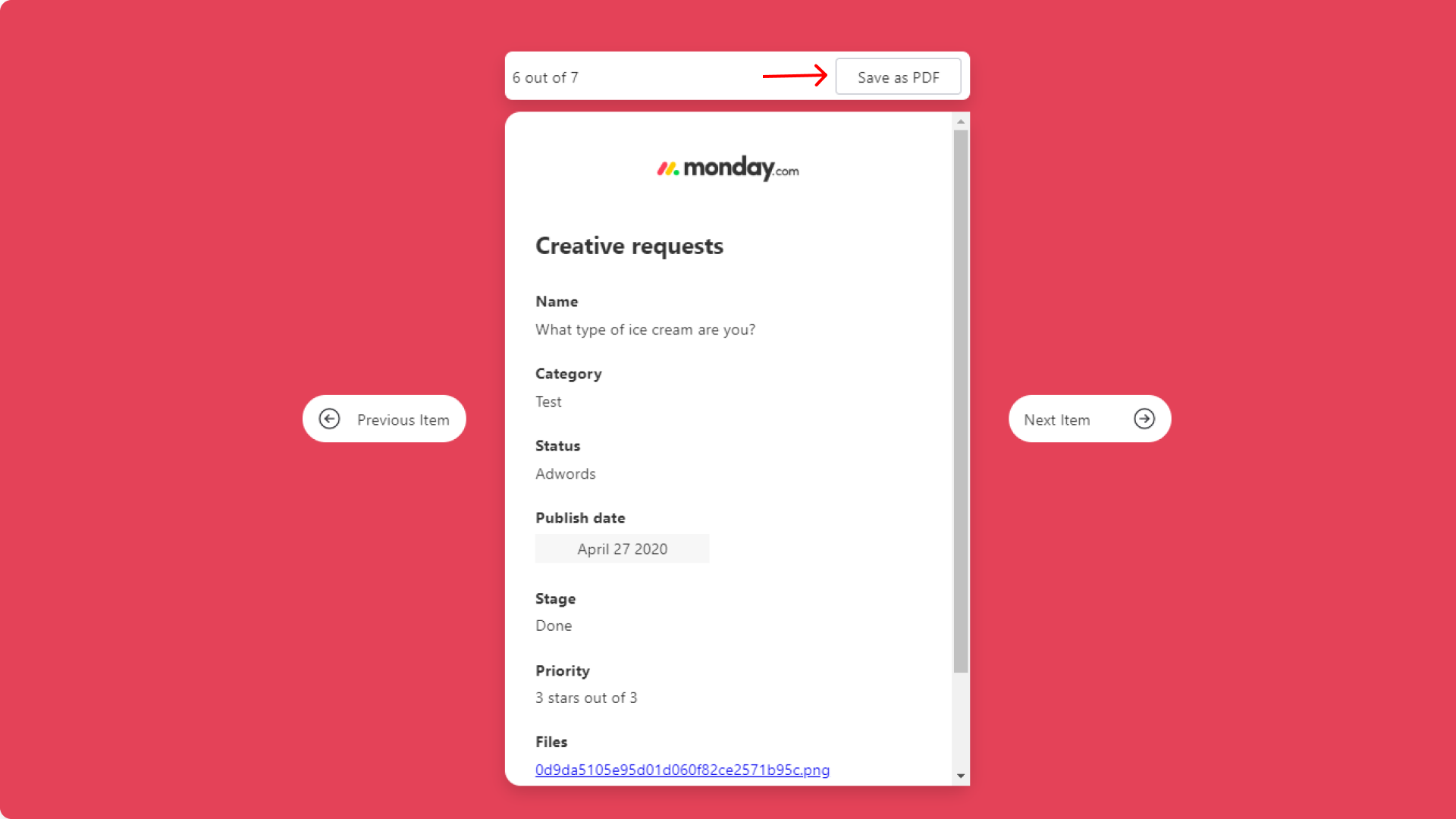 Filtering your Form Viewer
You can filter your Form Viewer by using the board filters. It is a great way to display the exact information you need. Let's say we're interested in seeing only the requests put in this week through our form. By selecting the relevant groups (and statuses), the filter will narrow down all the responses that appear on our Form Viewer too.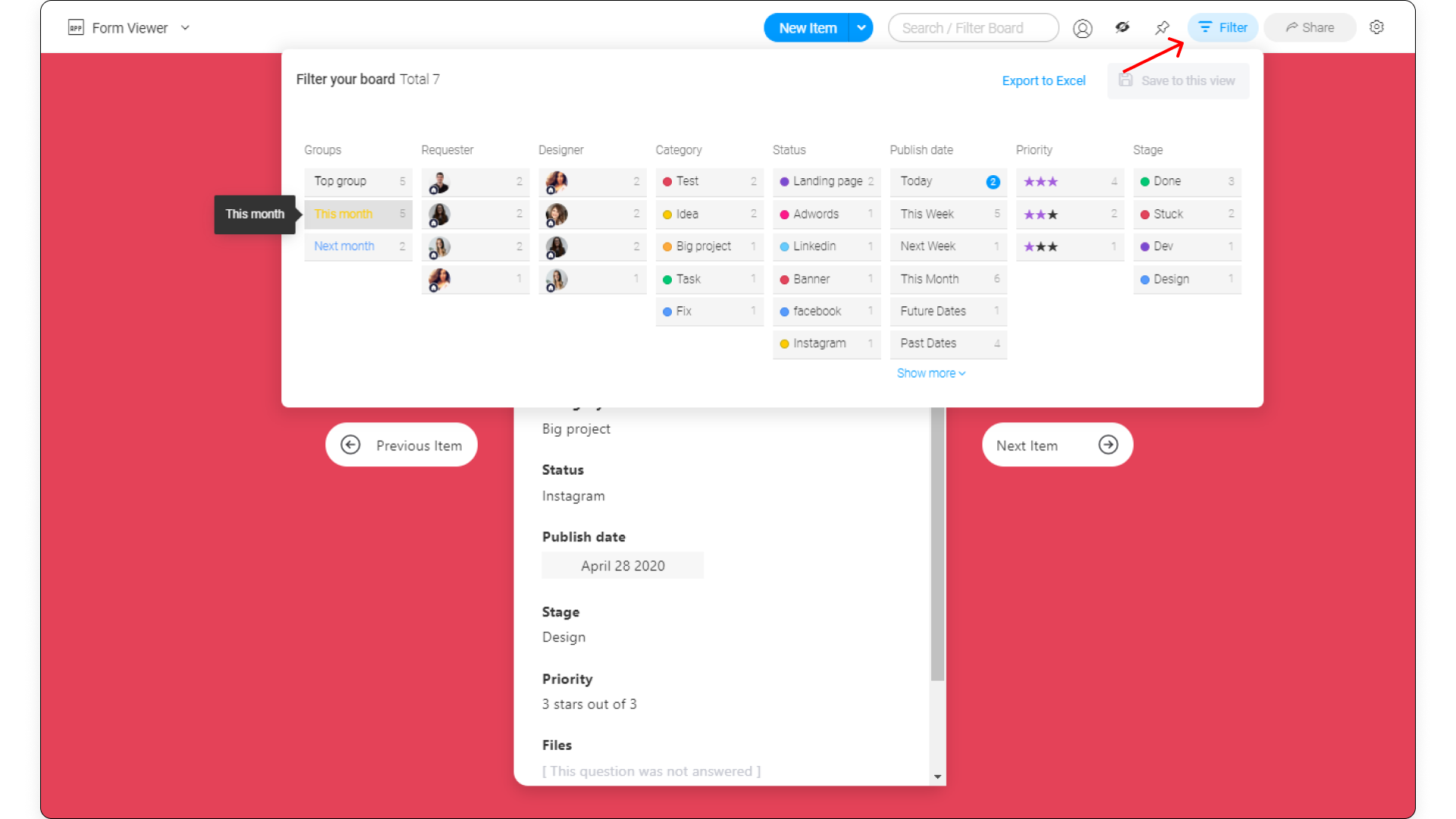 Don't forget to save your filtered view for an easy access at any given time. Simply click on "Save to this view" as below: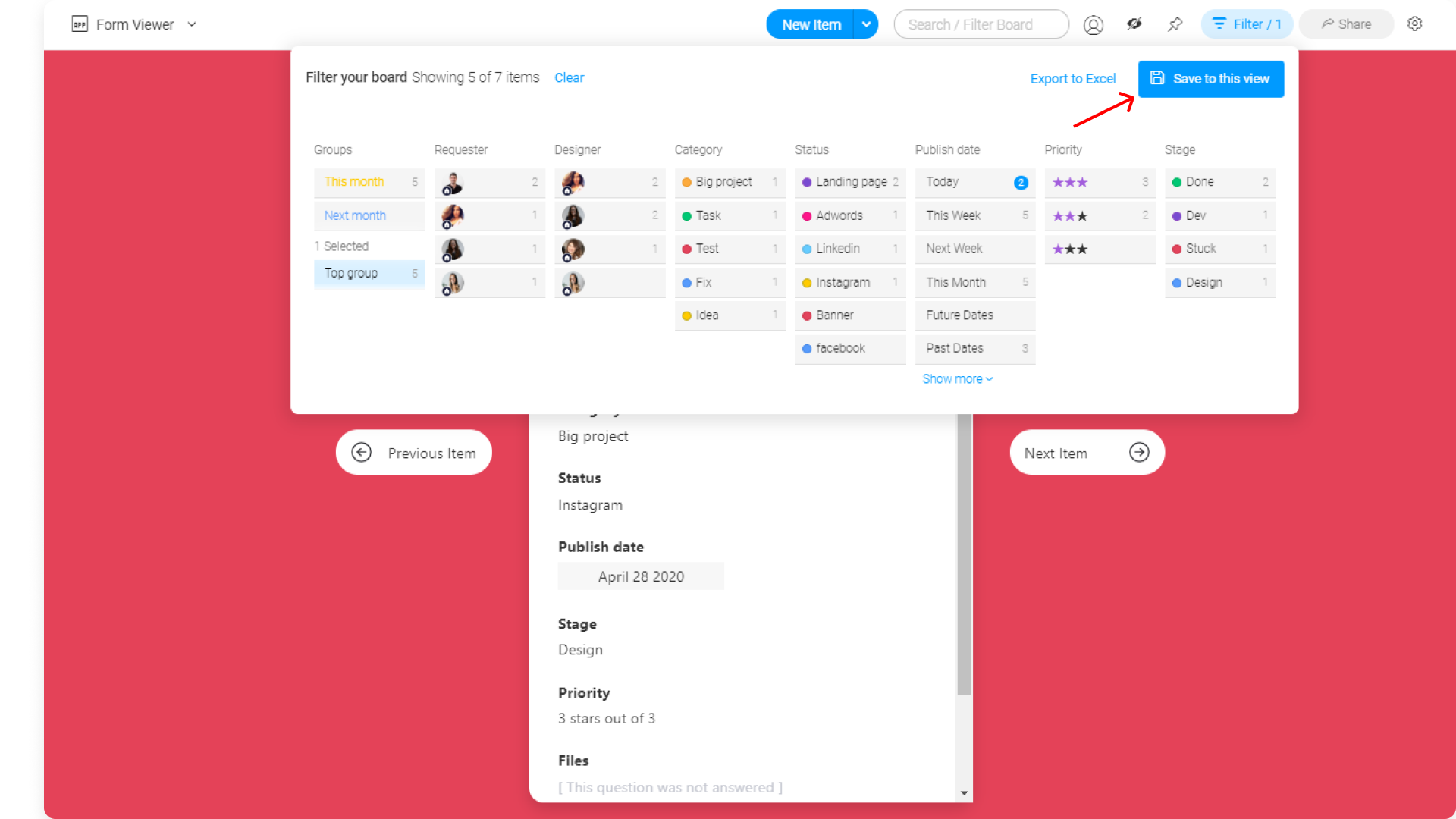 Change your Display Settings
Turn your Form Viewer dark or light according to your preferences by selecting the light/dark mode in the display settings. You can also pick whether you want your Form Viewer to be in full view or split view. By choosing the split view, you will be able to see your Form Viewer and the board itself on the same view as below: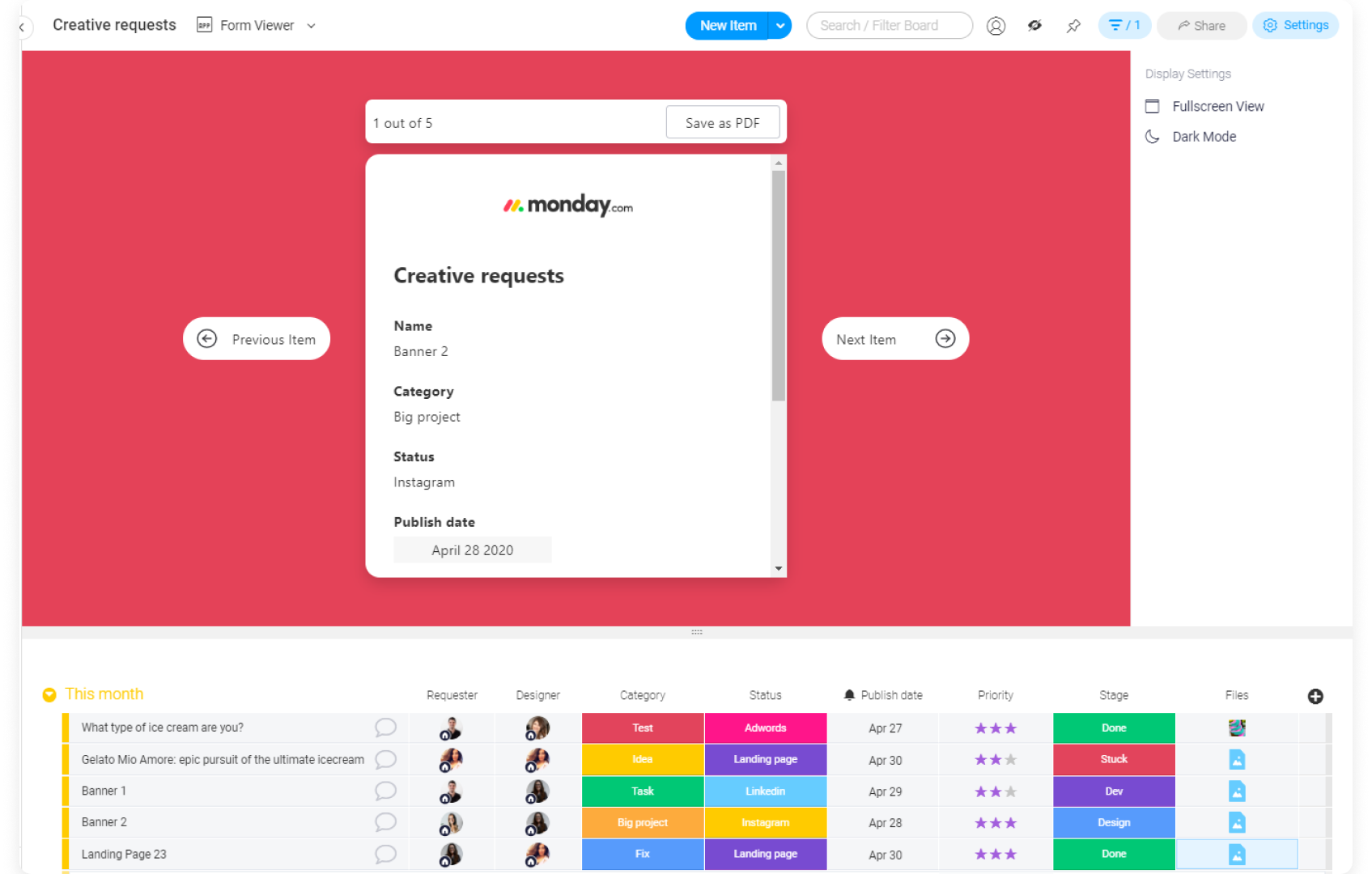 Note: In order to change the colored background of the Form Viewer, you will need to change the color of the Form itself.
There you go! Start reviewing all responses to your forms easily and quickly with the Form Viewer!
Have any other questions about our Form Viewer or anything else? Reach out to us at support@monday.com