Take your workflow a step further with the custom automation builder! This amazing feature allows you to create your own automation flow. Create new combinations tailored to your team needs and make them fit perfectly to your specific workflow! 🙌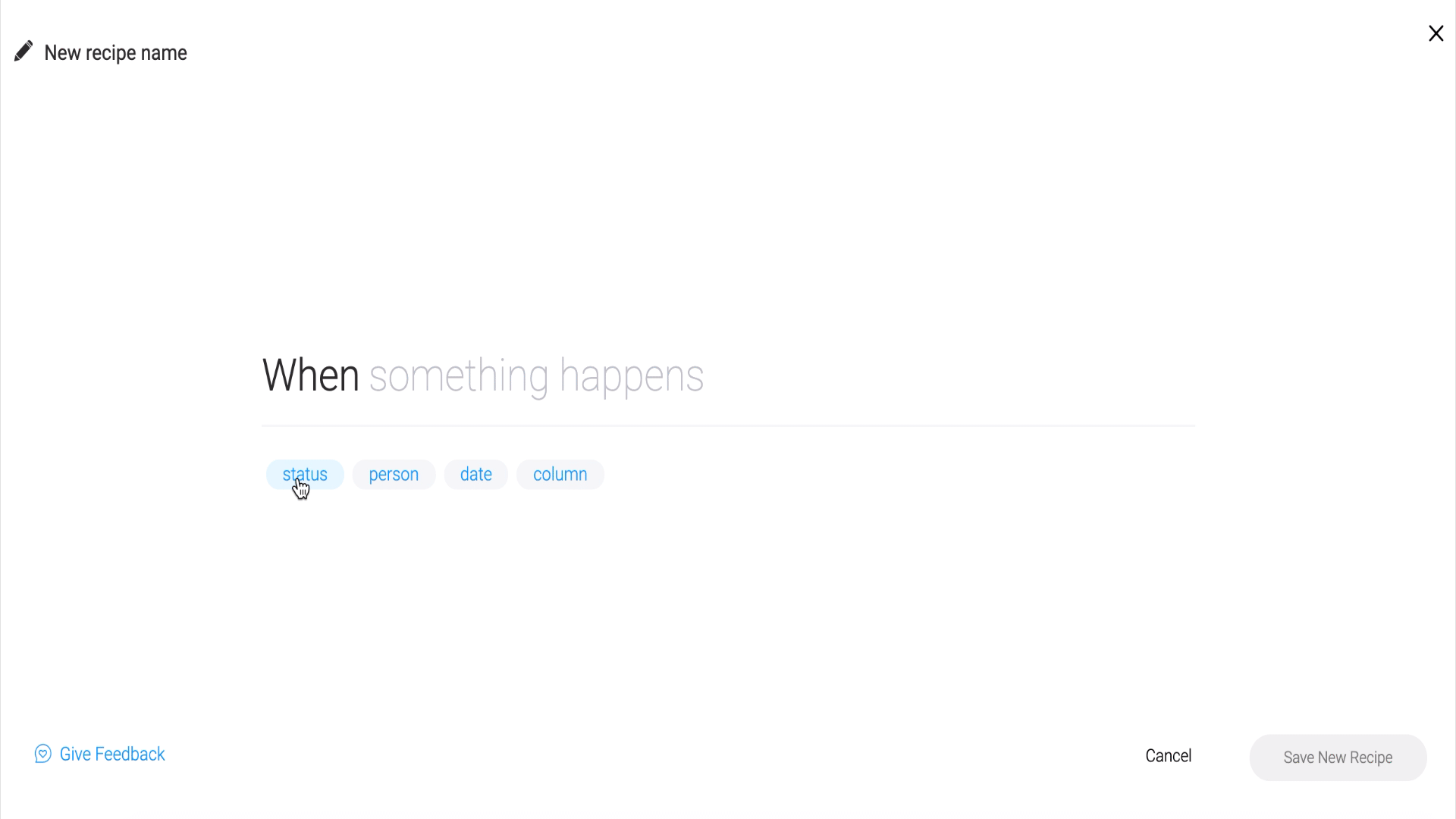 Become a beta user
This feature is currently only open for beta users.
If you'd like to become a beta user and try out all our new features before they are released send an e-mail to [email protected].
If you are already a beta user, you will be able to easily find the custom builder directly in your automation store. Keep reading to learn how to use it 👇
How to add it?
Click on your automation center located on the upper right of your screen:
Next, click on "create custom recipe" on the upper right of the store: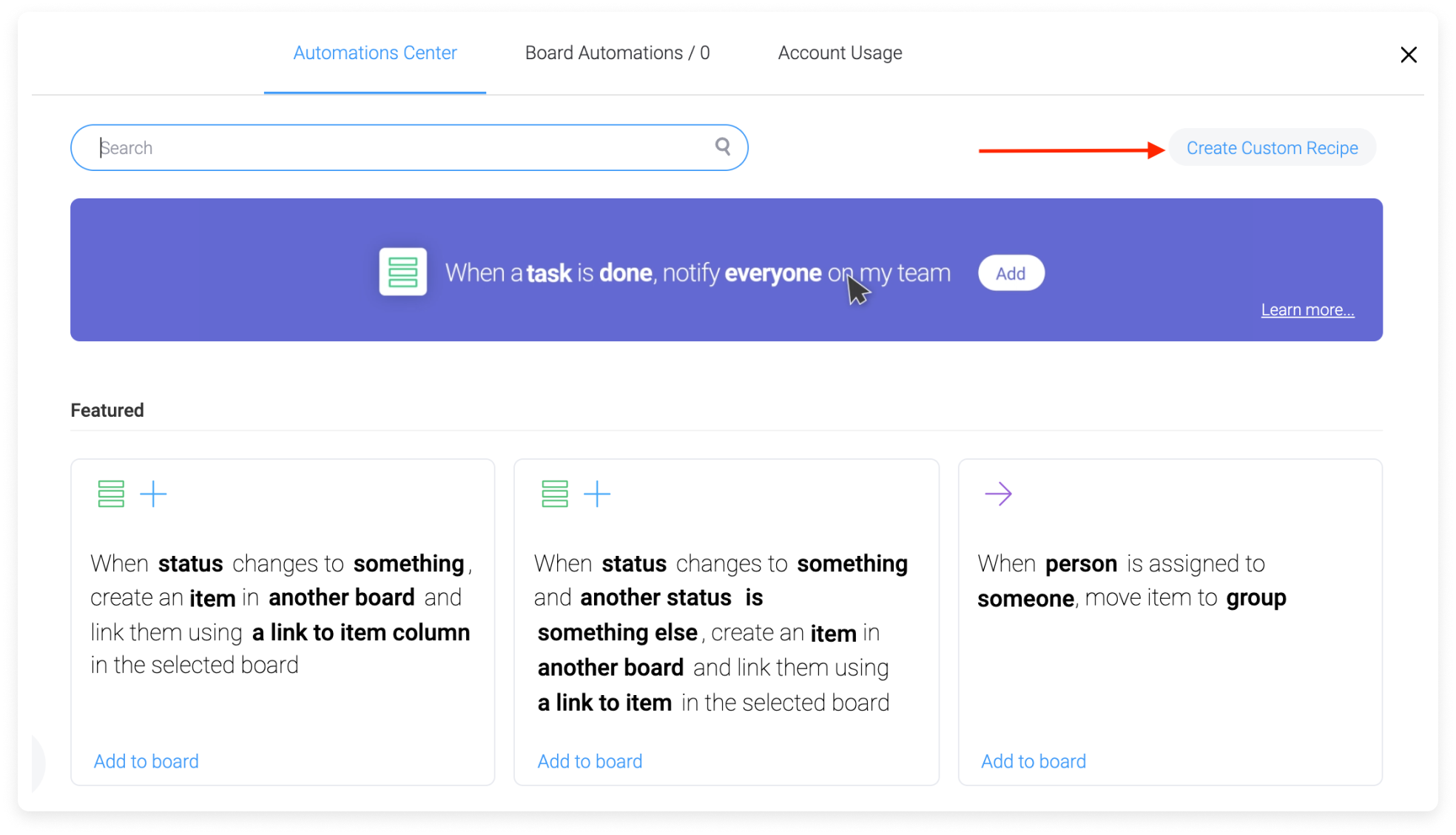 Voilà! Now time to customize! 🎉
Create your recipe
Before building your recipe, we recommend to give it a name. You can do so on the upper left of the builder as below:
Next, choose the automations parameters from the list of options we offer. In this example, we are managing a social media schedule. I would like the priority to change to high every time a task is reaching to its due date.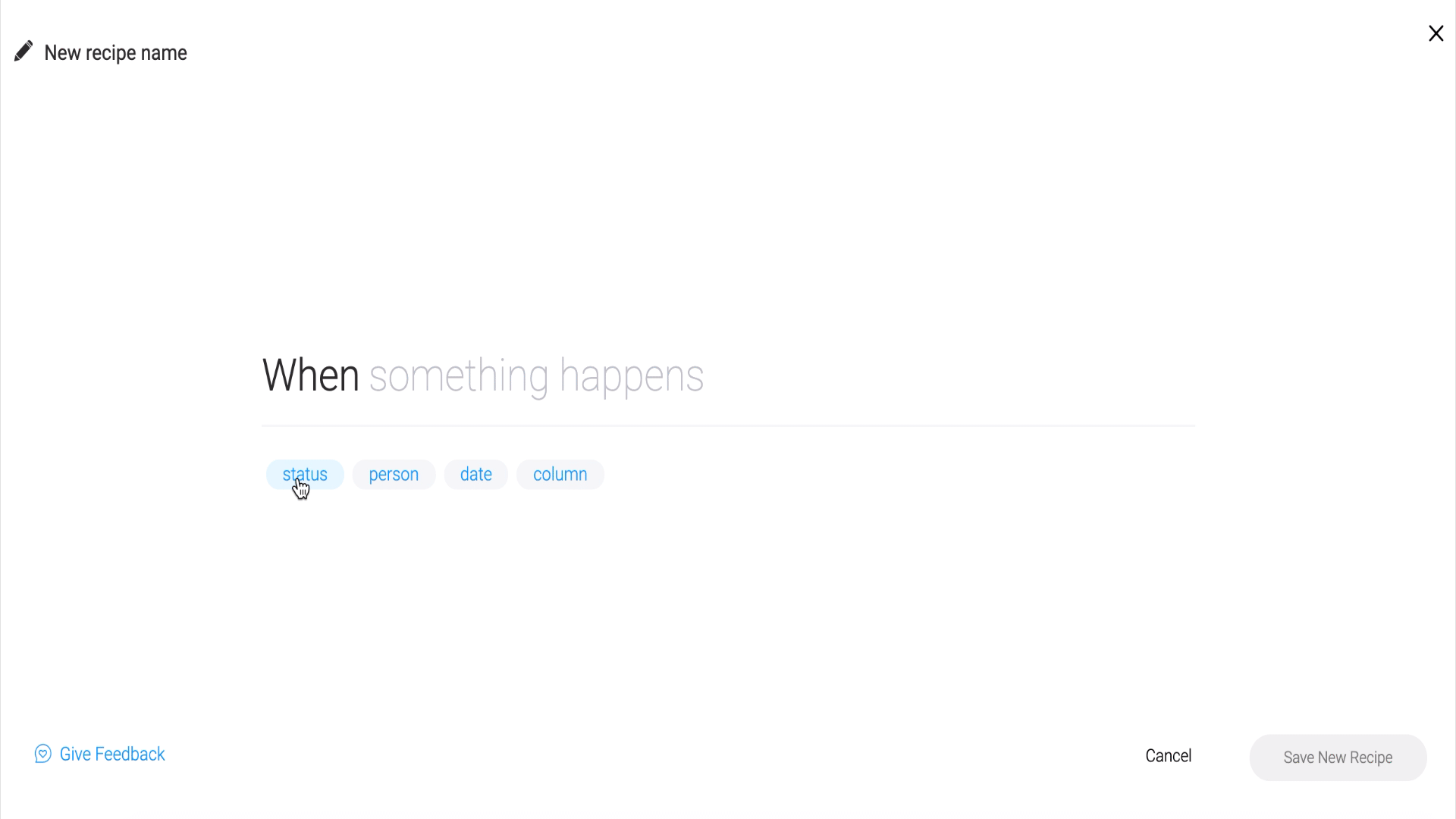 Once done, click on "save new recipe" in the bottom right of your screen.
Once you've built your recipe, you will be able to customize it to your needs. For example, I'd like the priority status to change to "high" two days before the publish date arrives.
Once done, click on save and you are done! You will find all your recipes under the tab "Board Automations" of your automation store.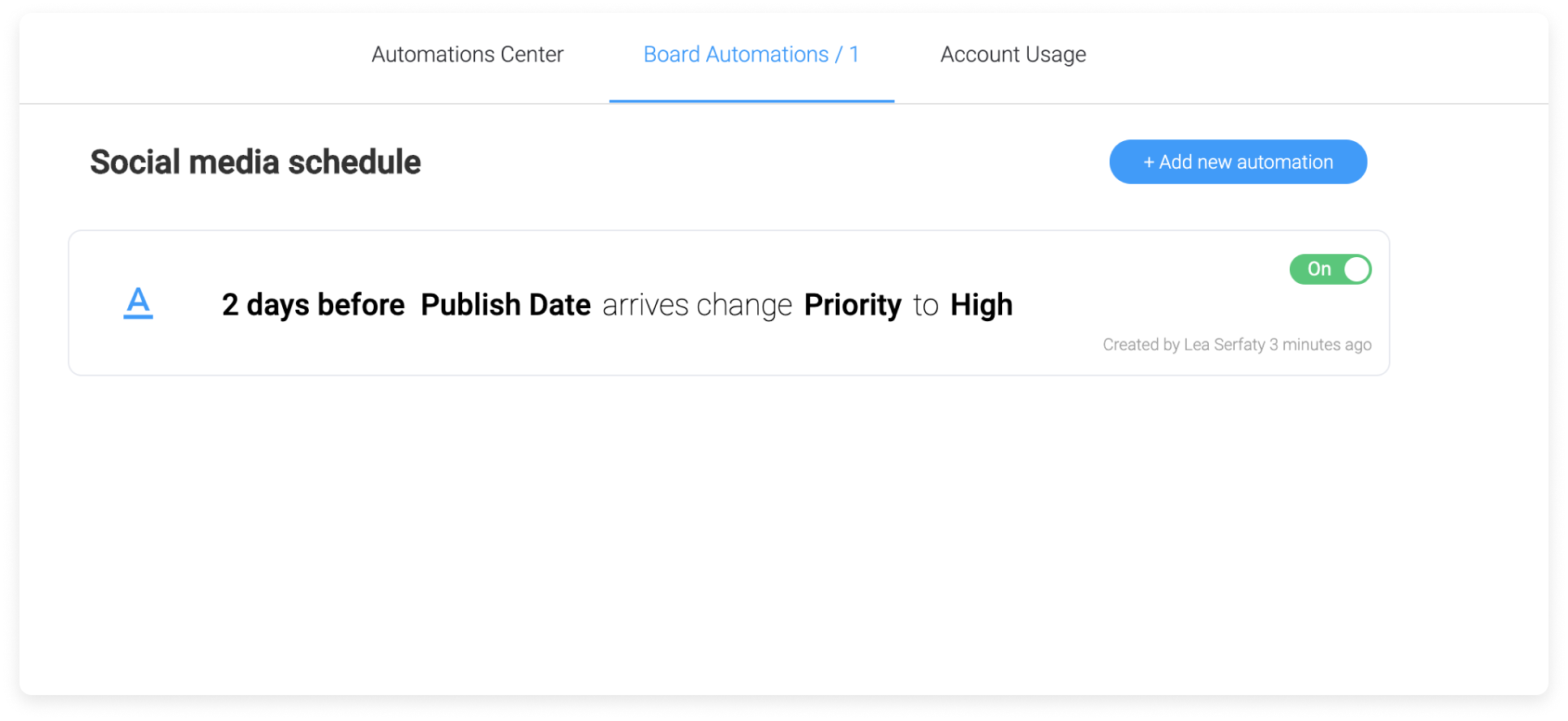 Note:
As this is a super new feature, please note that we will be adding more and more options in the upcoming weeks and we'd love to hear from you what are you missing!
Your opinion matters
We would love to hear your feedback about this new feature! We would also love to know which specific recipe you'd like to create in your board. Feel free to fill out this form. 😊 You can also click on "leave a feedback" at the bottom left of the automation builder: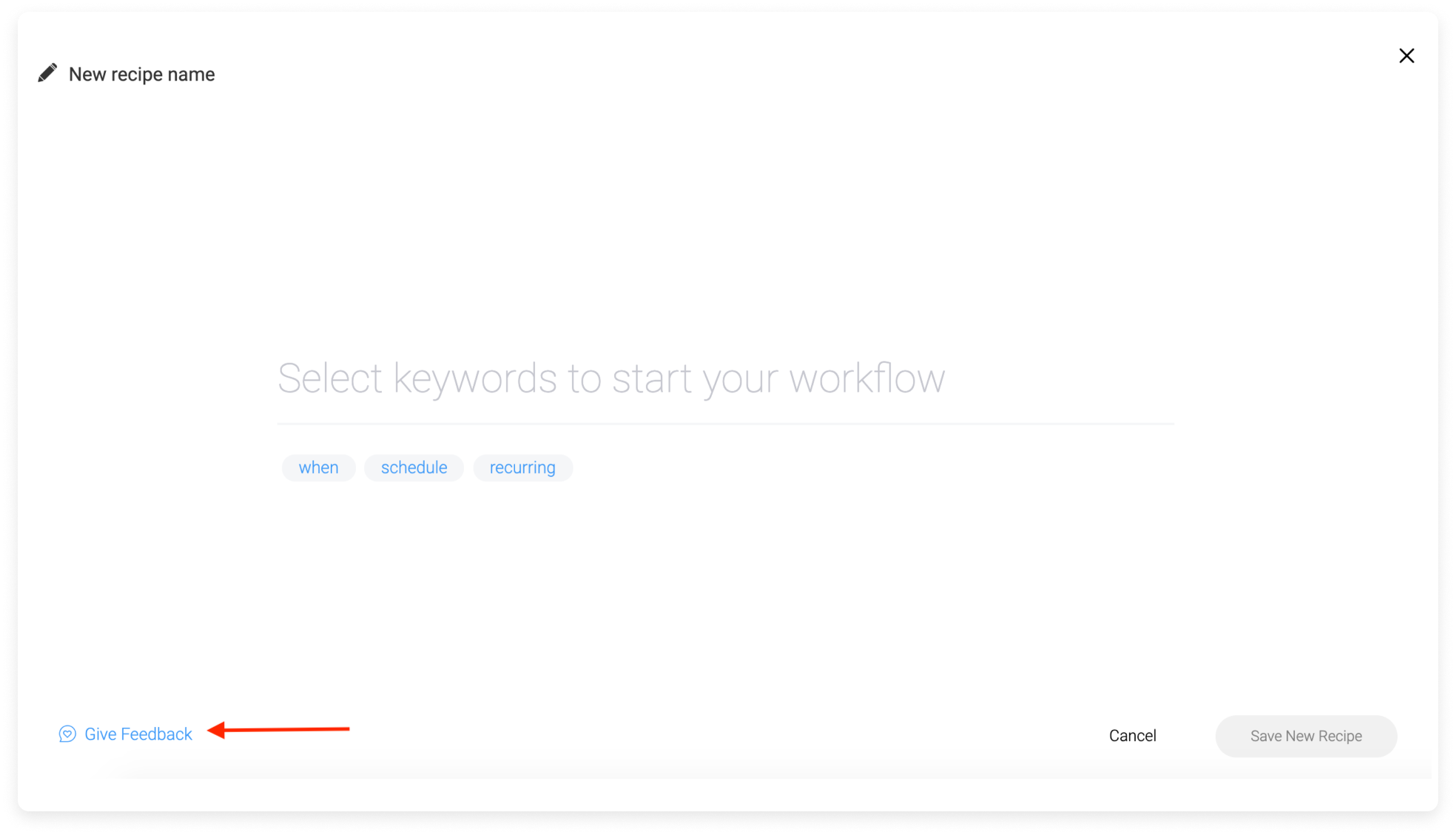 If you have any further questions please don't hesitate to reach out to us at [email protected]. We are here for you 24/7!