We all make mistakes sometimes. It happens! Luckily, on monday.com, there is an undo button for that 😊
What is the undo button?
The undo button will appear at the top of your screen, giving you one full minute to reverse your most recent change. It looks like this:

You will see this option whenever you:
Delete or archive an item, group, or board
Move an item to another group or board
I deleted or archived something by mistake
If you deleted an item by mistake and the undo button has timed out, no need to worry — you can still find deleted items, groups, columns, and boards from the past 30 days in the Recycle Bin!
If you archived an item by mistake, you can retrieve it at any time from the archives. This article covers how to archive and unarchive a group, item, or board!
Lost my data after moving items to a different board
Don't worry, we can reverse this and retrieve the data! 🆘
Open the board to which you move your item(s) to. Next, open the activity Log and click the undo button as below:
​
Your item(s) as well as all the columns will be restored in your original board.
For future reference, please make sure to create the same columns in the destination board before moving your items to avoid losing any data. If we see that some columns do not match, we do show this warning message: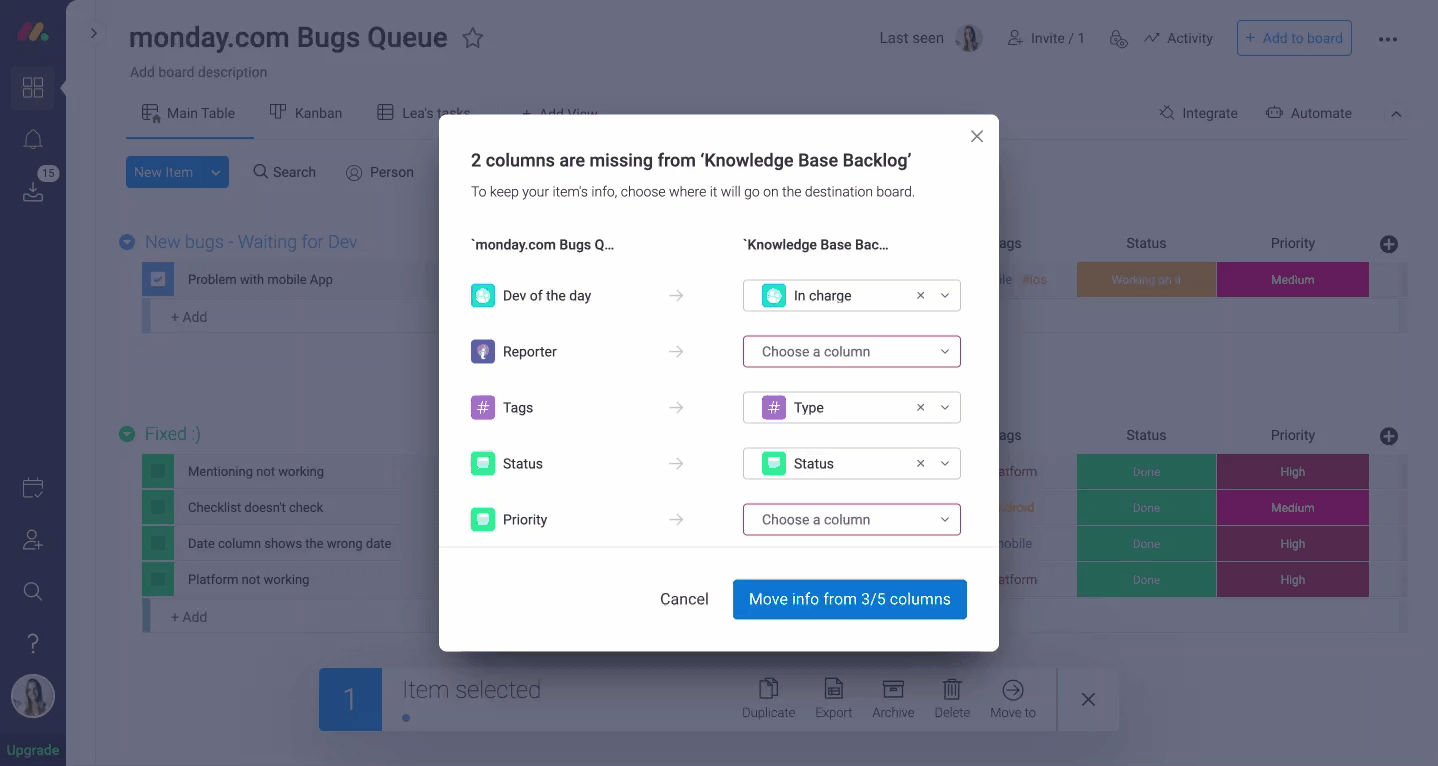 ​
Note: Please note that only the user who moved the items can press the undo button.
If you have any questions, please reach out to our team by using our contact form. We're available 24/7 and happy to help! 🙂