Here at monday.com, we aim to improve the way in which your entire company collaborates to boost productivity and efficiency. Monday.com's workspaces were created to help achieve exactly that!
What are Workspaces?
We understand the pains of having many different departments and teams using one platform - everything can quickly become messy and confusing as the teams and workloads grow. With that in mind, we've created Workspaces.
The Workspaces are here to help your organization better manage multiple departments, teams and projects in one unified place. They provide your account with a hierarchy of organization, allowing you to keep everything orderly as you seamlessly scale your account.
With so much going on around you, you can now stay focused on what's relevant to you, while at the same time easily navigate across teams, departments or projects.
Note:
While this article explains workspaces as an

organizational tool

, all Enterprise plans will be able to set up advanced workspace permissions. To learn more about Advanced Workspace Permissions, check this out.
Create a new Workspace
To create a Workspace, hover over the heading "Workspaces" on the top of your boards list, click on the 3-dot-menu, then on "Create Workspaces".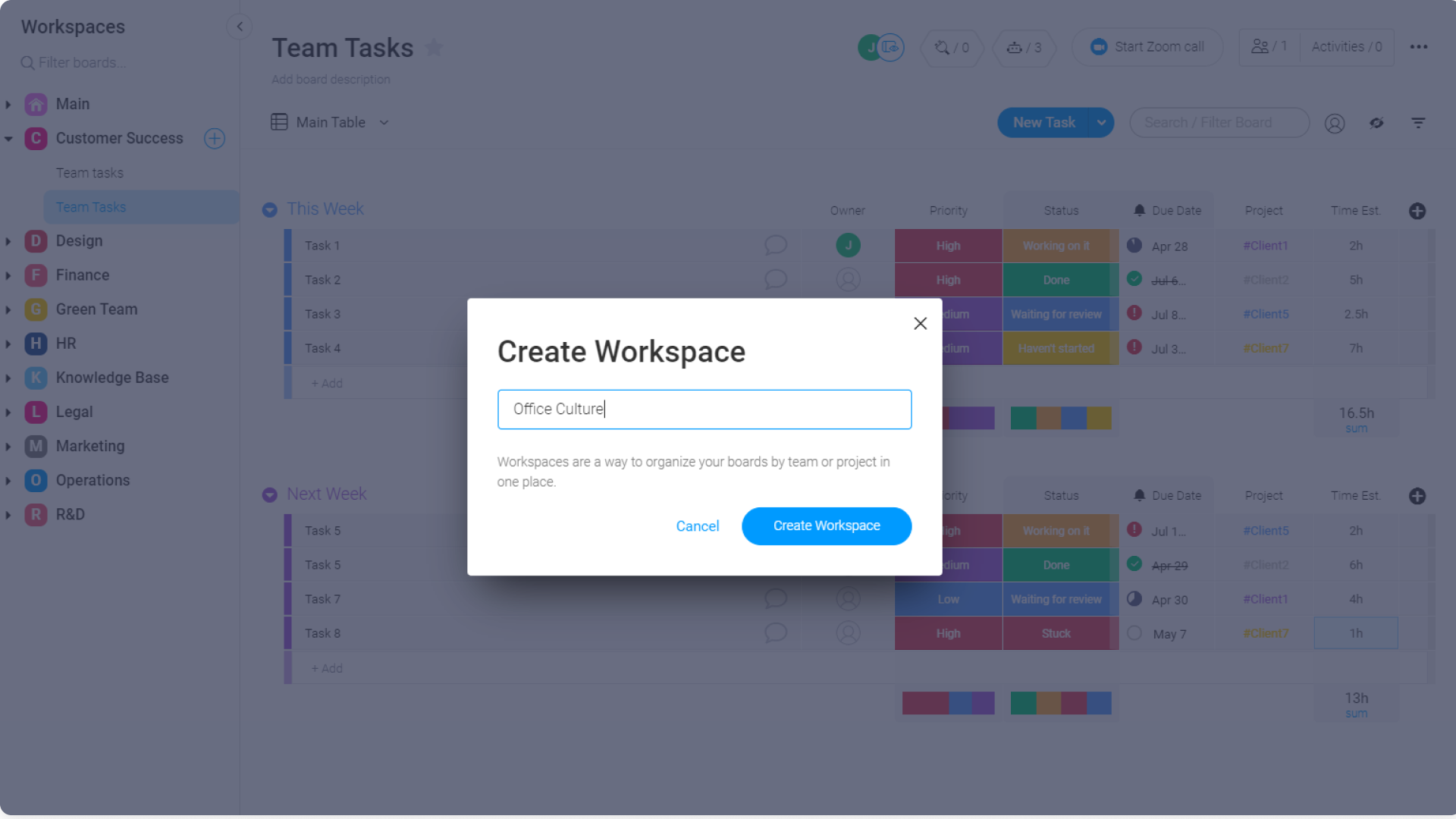 By default, all users will be added to and see all newly created workspaces on their boards list. Users can simply move the boards to other workspaces to keep things organized in the relevant departments and projects. You can create as many workspaces as you want :)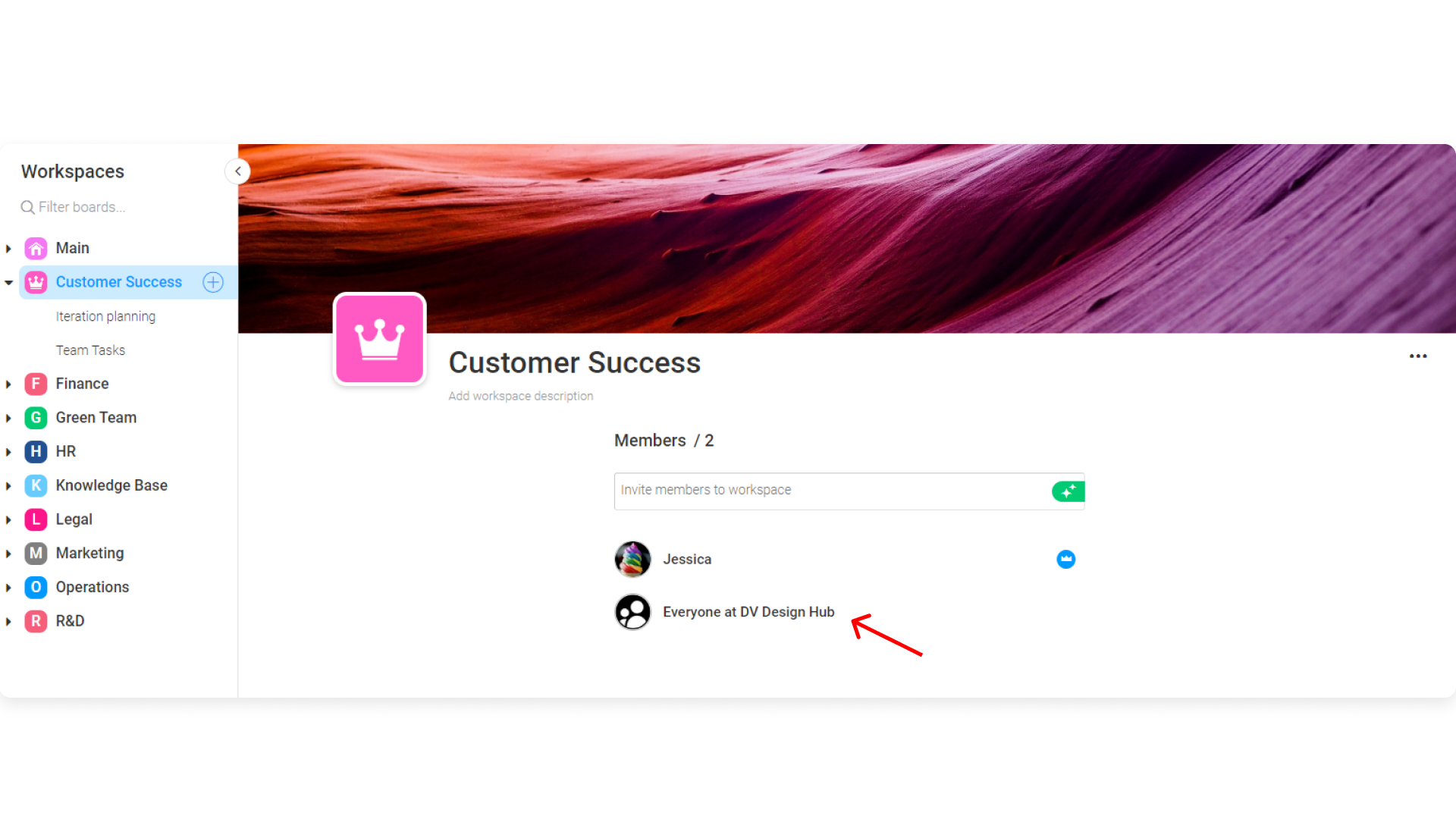 Customize your Workspace
Each workspace can be customized to make it more personal and reflect the nature of that team. You can add a workspace description, customize the cover photo as well as the workspace icon.
Customizing the cover photo can be done by clicking on the workspace name, then click on "Add cover" on the top right corner.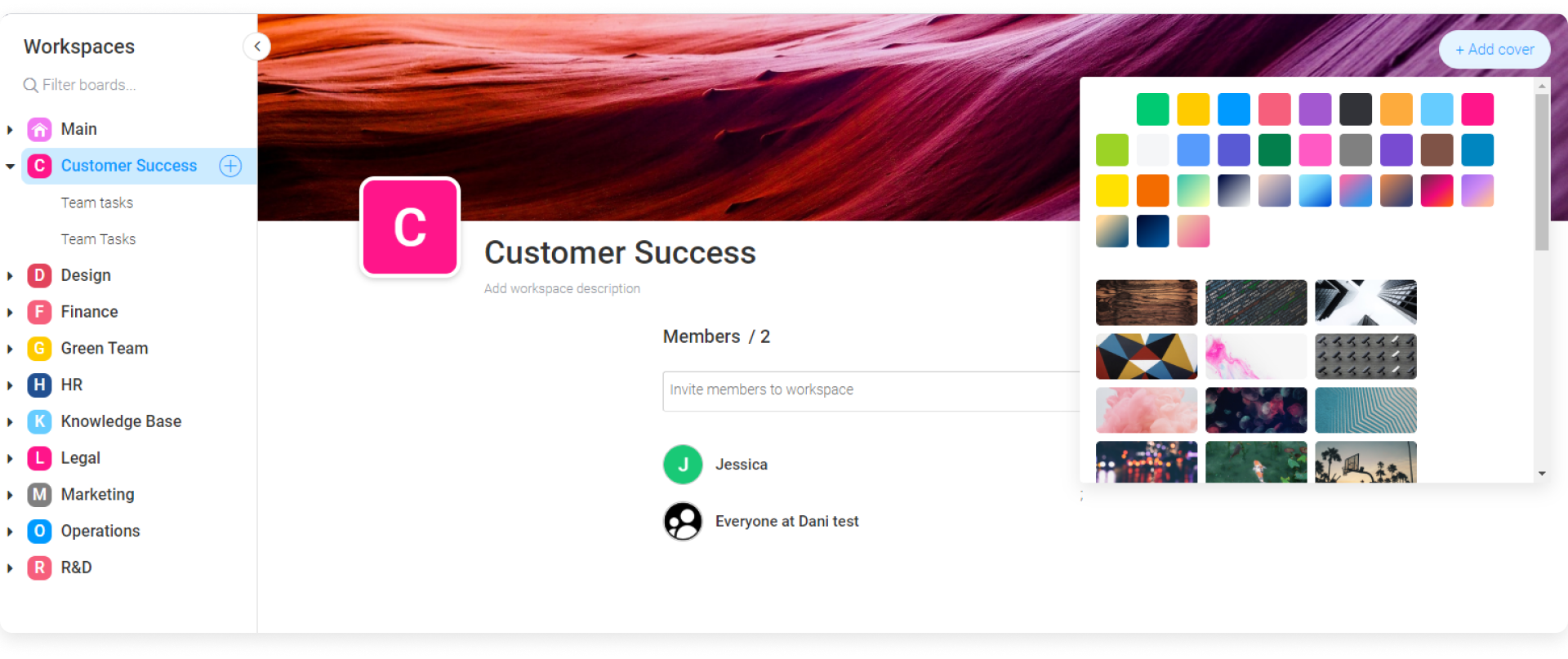 To customize the workspace background color and icon, click on "Edit" on the workspace avatar.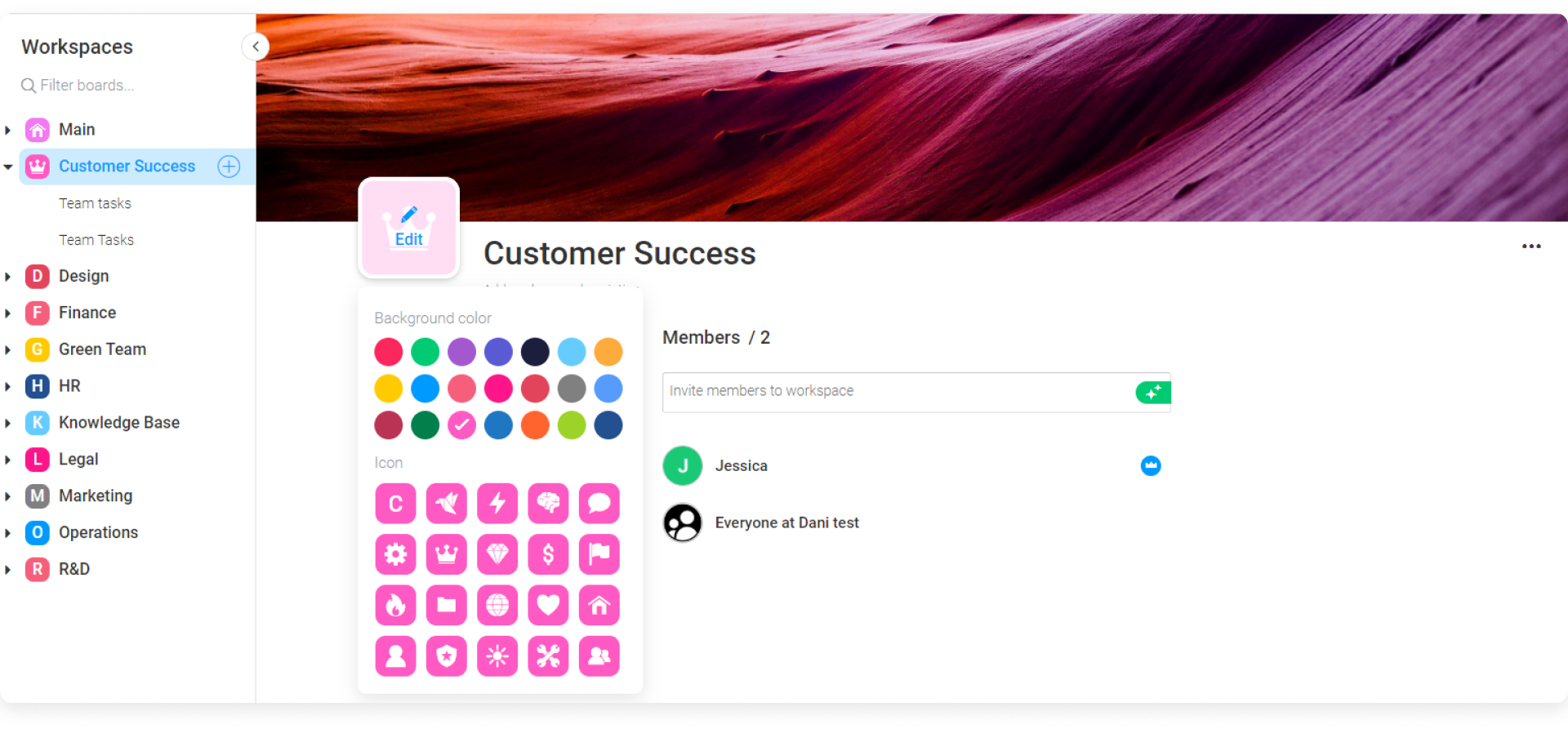 These customized icons will appear on the boards list, making it easier than ever to jump around different workspaces and collaborate with other teams.
Move a board from one Workspace to another
Boards can be moved from one workspace to another, by right clicking on the board name and choosing the relevant workspace.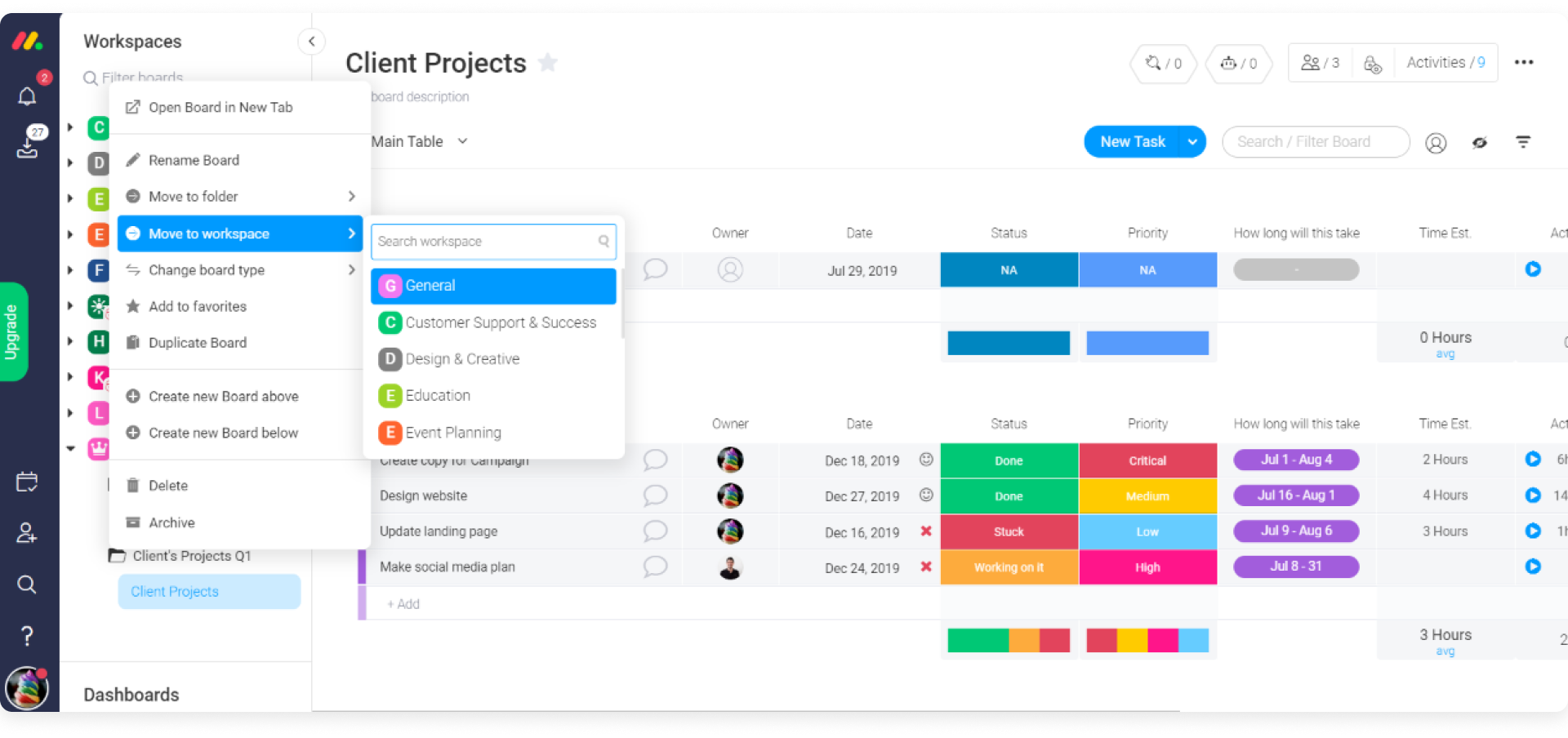 Note: You can also drag and drop boards and folders from one workspace to another to make it even easier!
Organize better using Folders
Under each separate workspace, teams are able to add folders to group related boards and organize work processes better. Folders add an extra layer of detail and organization and ensure that your account is always manageable for your teams. To learn more about Folders, check this out.
Reporting on Workspaces
While each team can individually manage their day-to-day operations on their own workspaces, data-driven insights and overviews can be drawn from across the Workspaces using dashboards. To learn more about reporting on monday.com, check this out.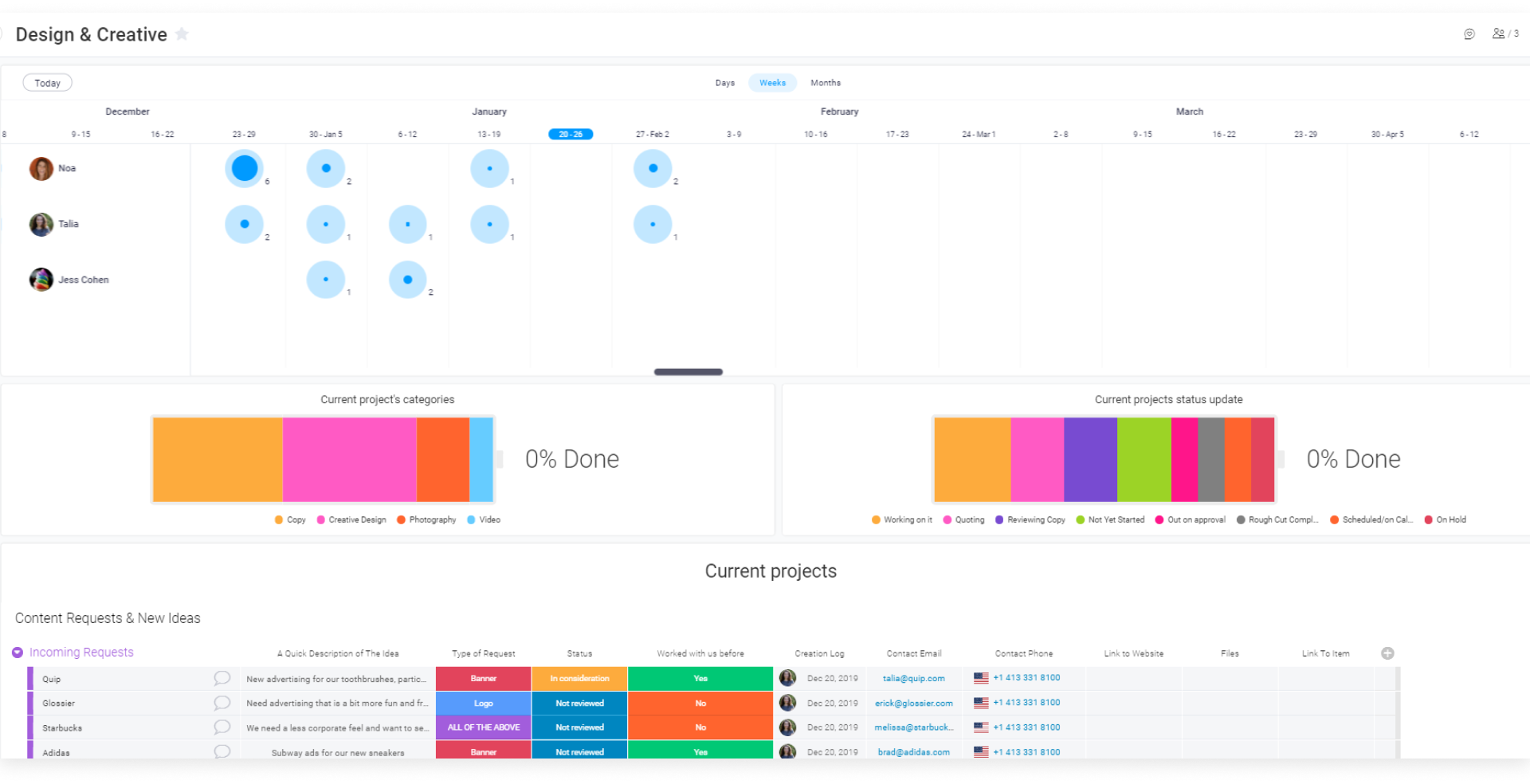 Gain Quick Access with Favorites
For even quicker access and ease, add your frequently used boards from across the different Workspaces to Favorites.
Have any questions or feedback? Feel free to write us a comment below, or reach out to us at [email protected]!