You most definitely can upgrade or downgrade your plan even if you're already paying. This can be done in just a few steps. Keep reading to learn more.
Note:
If any refund needs to be issued, please contact our customer success team at
[email protected]
. We will be happy to help.
Step 1
Click into your Profile Picture (avatar) and select "admin" as below:
Step 2
Once in the admin section, click on the billing option as below: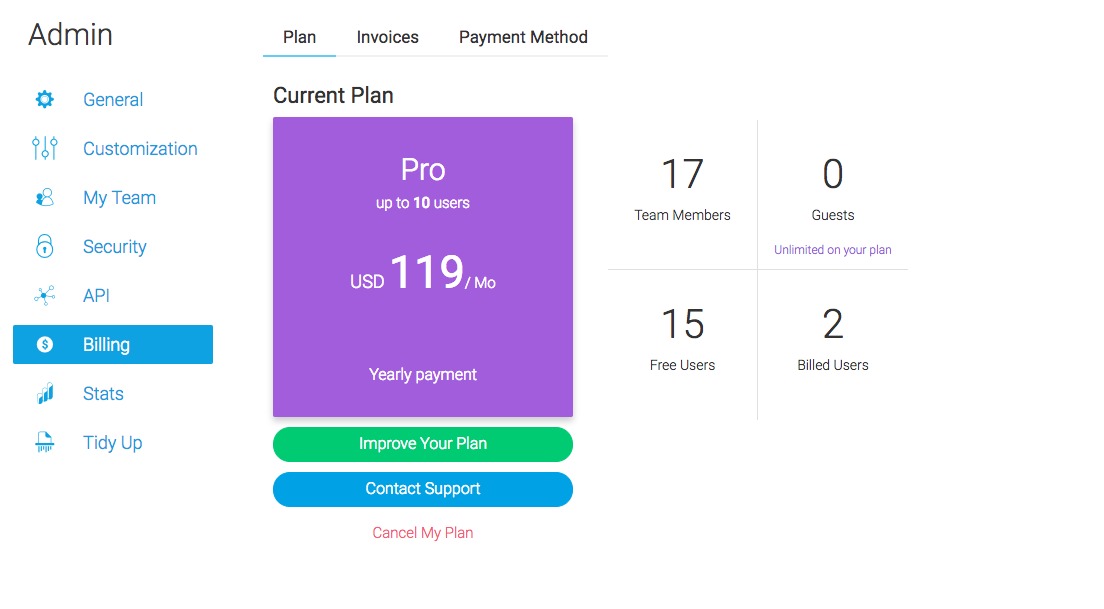 Step 3
Click on the green option "improve your plan". From there, you can pick the plan you'd like to be on. Once done, click on continue and you are all set!
If you need to deactivate the number of users with your plan, in an effort to downgrade your plan, click here.
If you have any questions about this or what's in this article, feel free to reach out to our customer success team at [email protected]