Sometimes you take a vacation or a few days off from work and you want to make sure that everyone on your team knows that you are Out of Office. We have added a "working status" option to the profile page, under notifications. When enabling this feature you can set your status as out of office and even select certain dates! ⛱🏝
How does it work?
Click on your avatar located at the bottom left of your screen and select "my profile" as below: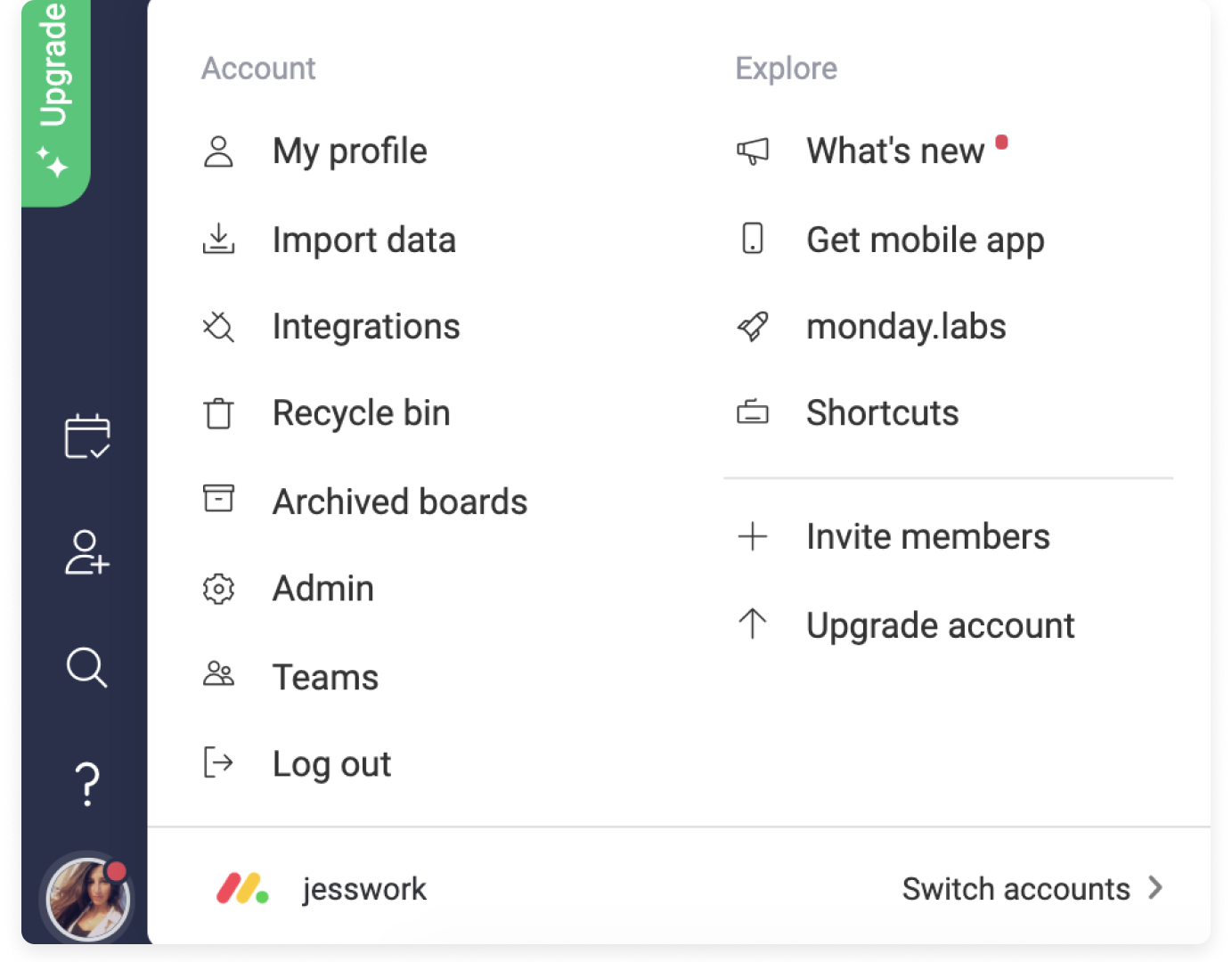 Next, click on "working status". Select your current status whether you are working from home, out of the office or more.
You can set the dates for which you will be away: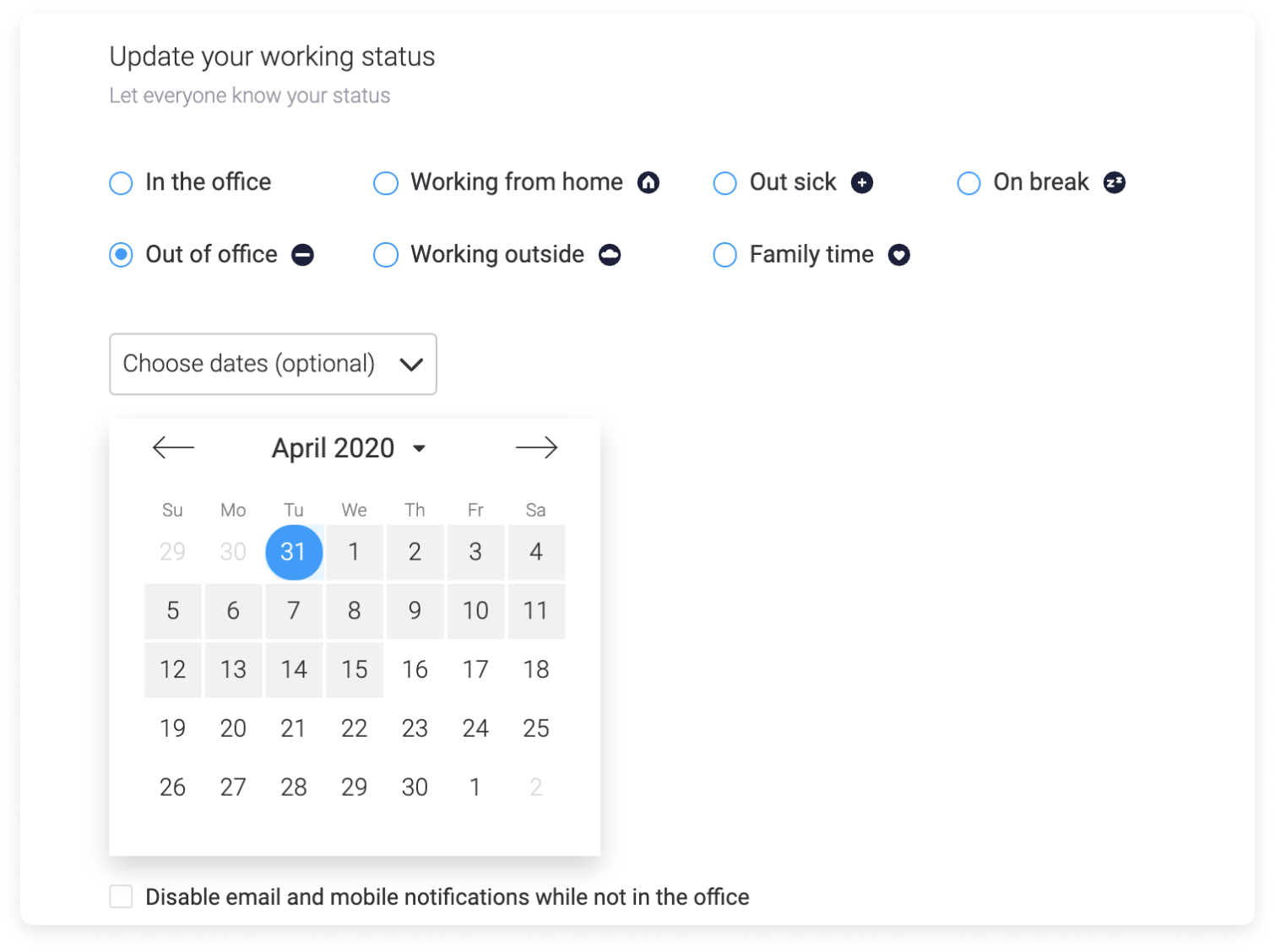 Notifications
Once your working status is set, you will see an icon near your avatar informing the other team members of your availability:
This will also turn off all notifications you receive and you can even choose to disable email and mobile notifications!
Update your working status in a click
Update your working status directly from your avatar menu! To do so click on your profile photo on the bottom left of your screen and click on working status as below: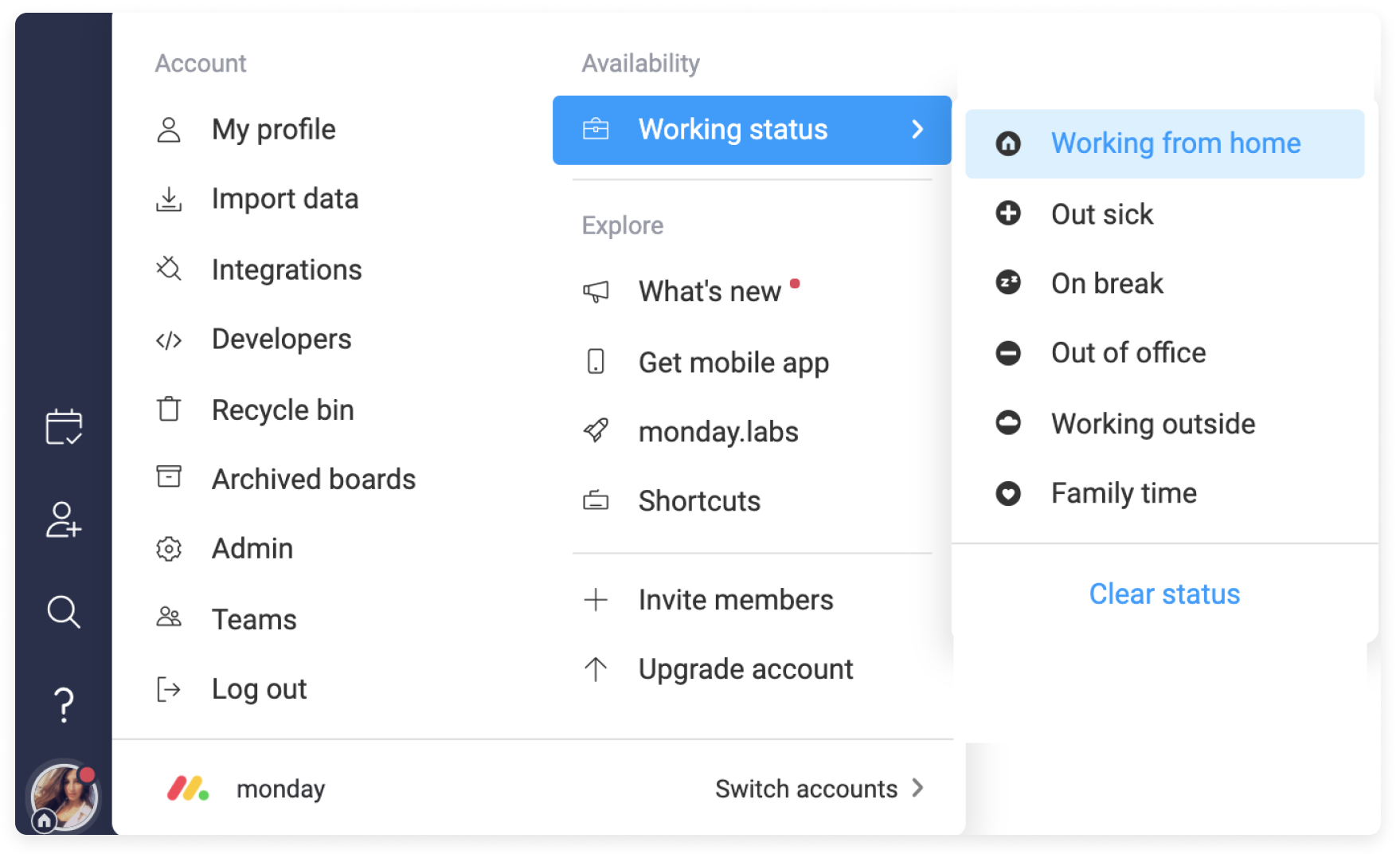 See who is online at a glance
In the working status settings page, you can also enable or disable the online indication.
This is a great way to see who is online at a glance! The team members online will have a green dot next to their avatar indicating they are currently working. If you hover your mouse on a team member's avatar, you will be able to see more details about that person such as his/her current time zone and contact details. 🙌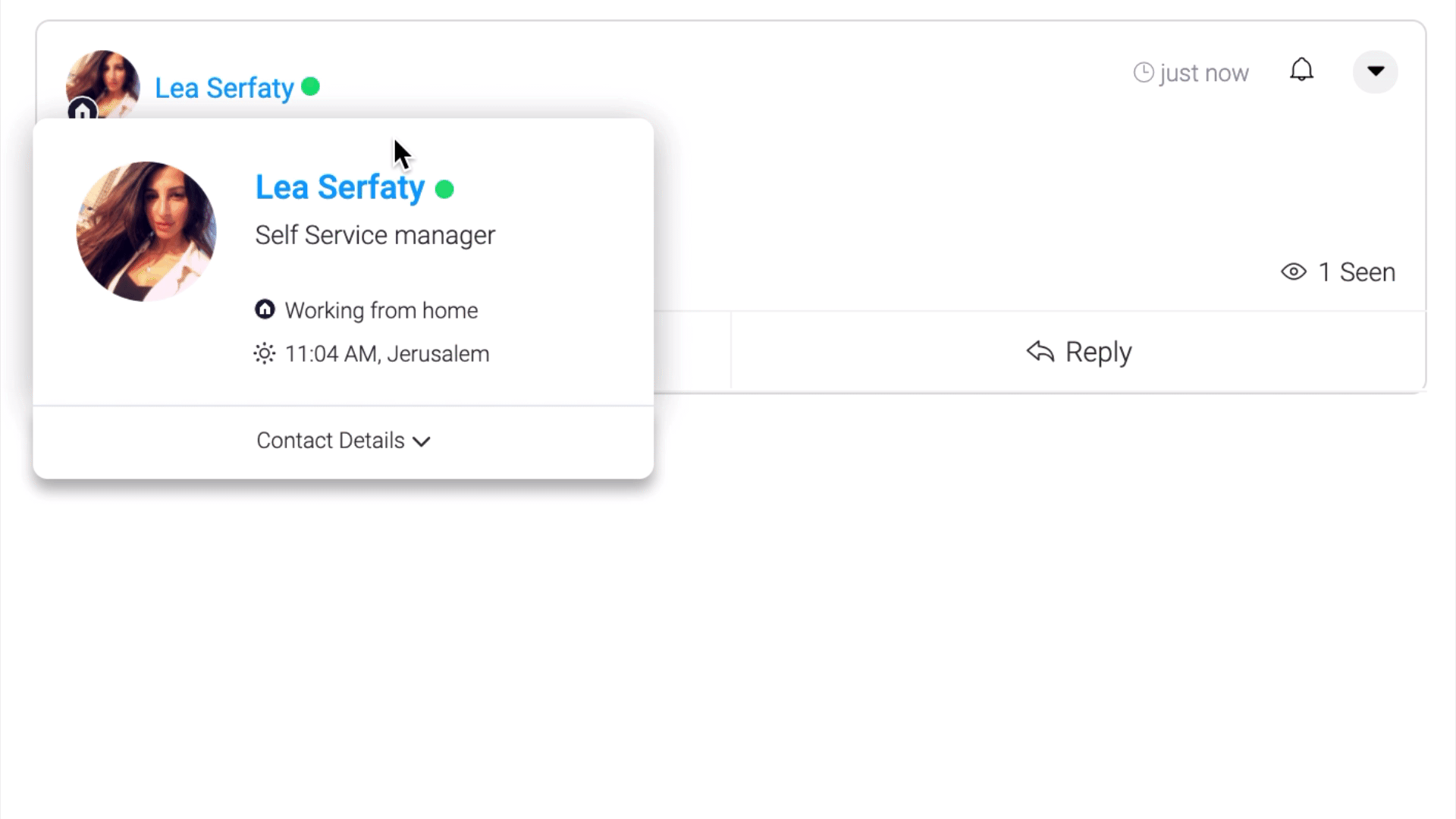 If you have any questions about this or anything else in this article, feel free to reach out to us at customer success at [email protected]