Have you ever asked yourself "Can I duplicate a board from one account to the other?" well... YES!! Now you can duplicate a folder of boards to another account! 🎉🎉🎉
What is this feature?
Let's say you've opened an account without knowing one of your team members did this as well, or your organization has several accounts for different teams and you now want to manage all your organization under one account, how can you move those boards over from one account to another?
We have created this🌟AMAZING🌟new feature that will allow you to migrate boards from one account to another in a very easy way!
How does it work?
As mentioned, this is a granted feature 🎁. After this feature is granted to both accounts it will be available in the admin section.
Important Note: 🚨 Please make sure you are an Admin in both accounts and that you use the same email address in both accounts 🚨
Step 1
Create the folder (that will be moved to the destination account 👉 ) To create a folder simply click the "+" sign and then choose "New Folder"
Note: You can move an existing folder as well!
Step 2
You can then move all the relevant boards to the designated folder by hovering over the board in the board's list >> right click with your mouse >> "move to folder" (or simply by dragging and dropping them into the folder!)
Note: If you are duplicating a board that is linked to another board make sure both boards are included in the folder!
Step 3
Go to the admin section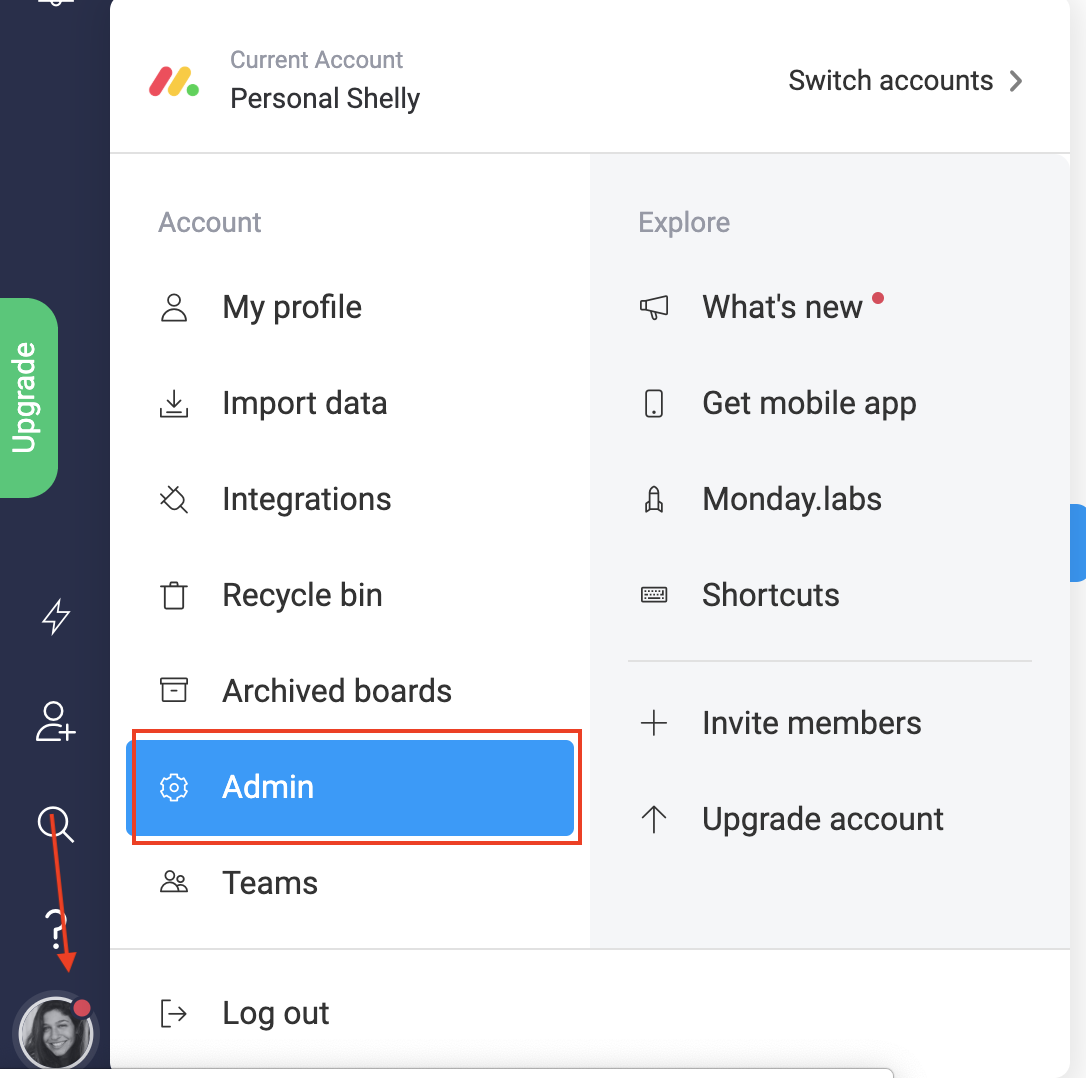 Step 4
In the Admin section, you'll find this new feature 🌟 Cross Account 🌟
Step 5
Select the folder you'd like to duplicate from the list
Step 6
Type in URL of the account to which you want to copy these boards
Step 7
Click on "Duplicate folder to account"
Step 8
Refresh the account to see all the boards under the folder.
THAT'S IT!! 🕺🕺
Note: Shareable and private boards won't be duplicated.
If you have any questions about this or anything else in this article, feel free to reach out to us at customer success at [email protected]