You can now easily import your Todo Lists from Basecamp into monday.com in one click!
Note: This import will only work with Basecamp Version 3 and not with previous versions. We are also looking to support importing groups (groupings) of To-Do's.
Step 1
Go to your Profile Picture (Avatar) and click on 'Import data':
Step 2
Select Basecamp from the list of options.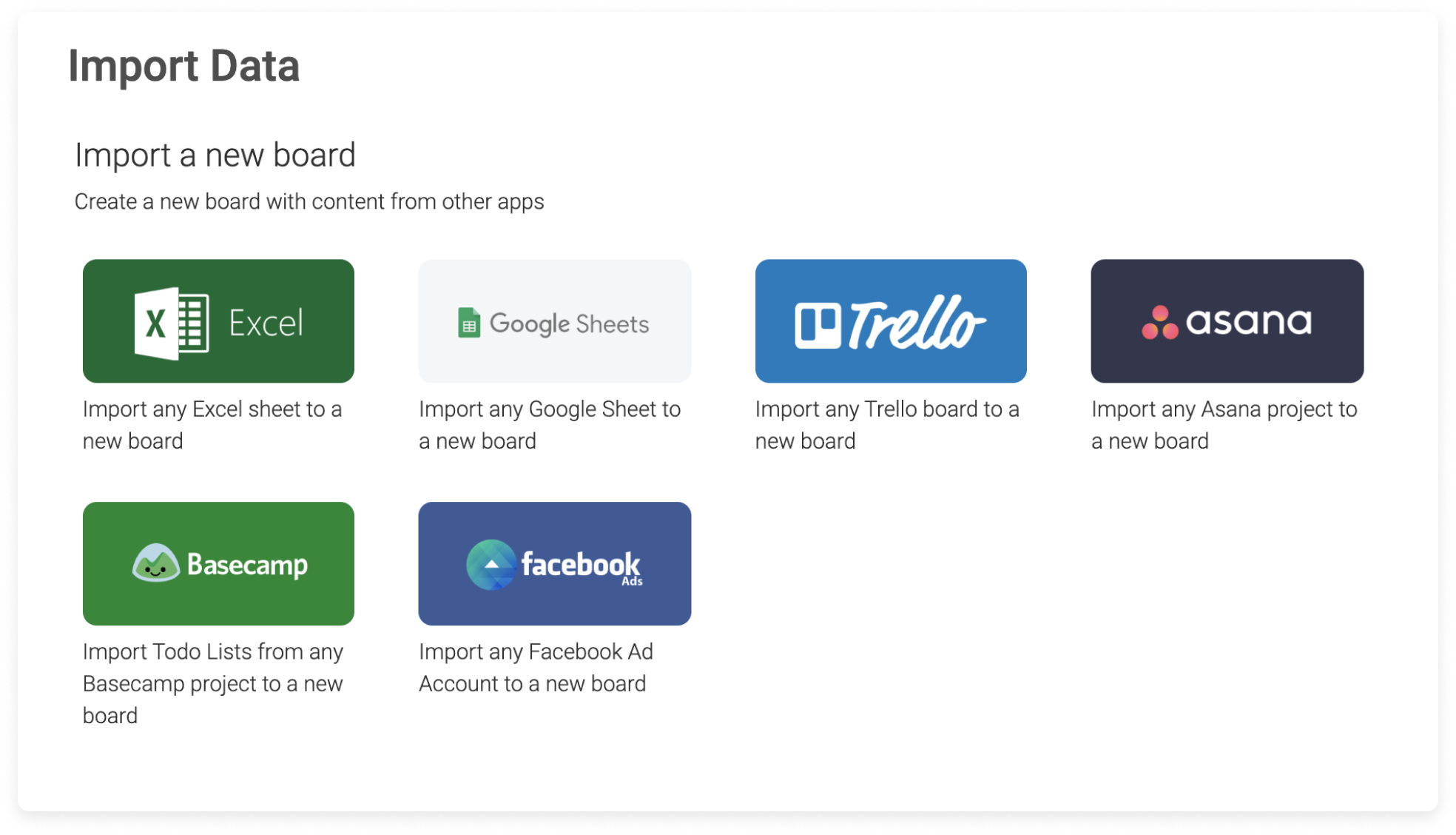 Step 3
You can then connect your Basecamp account to monday.com in order. Be sure to allow access in order to import your projects.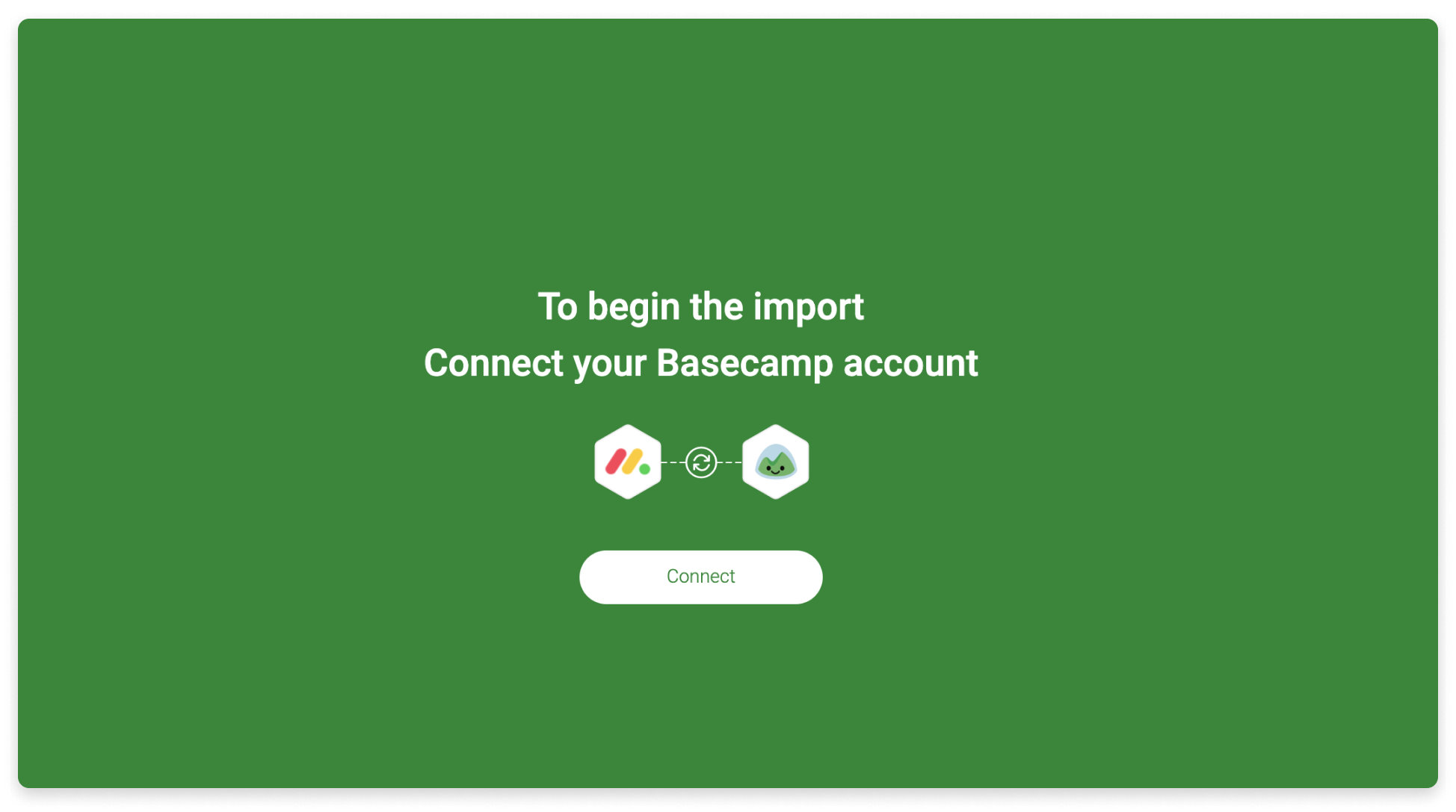 Step 4
Once you authorize monday.com to transfer your board from Basecamp, you can select the Project from which you would like to populate your board: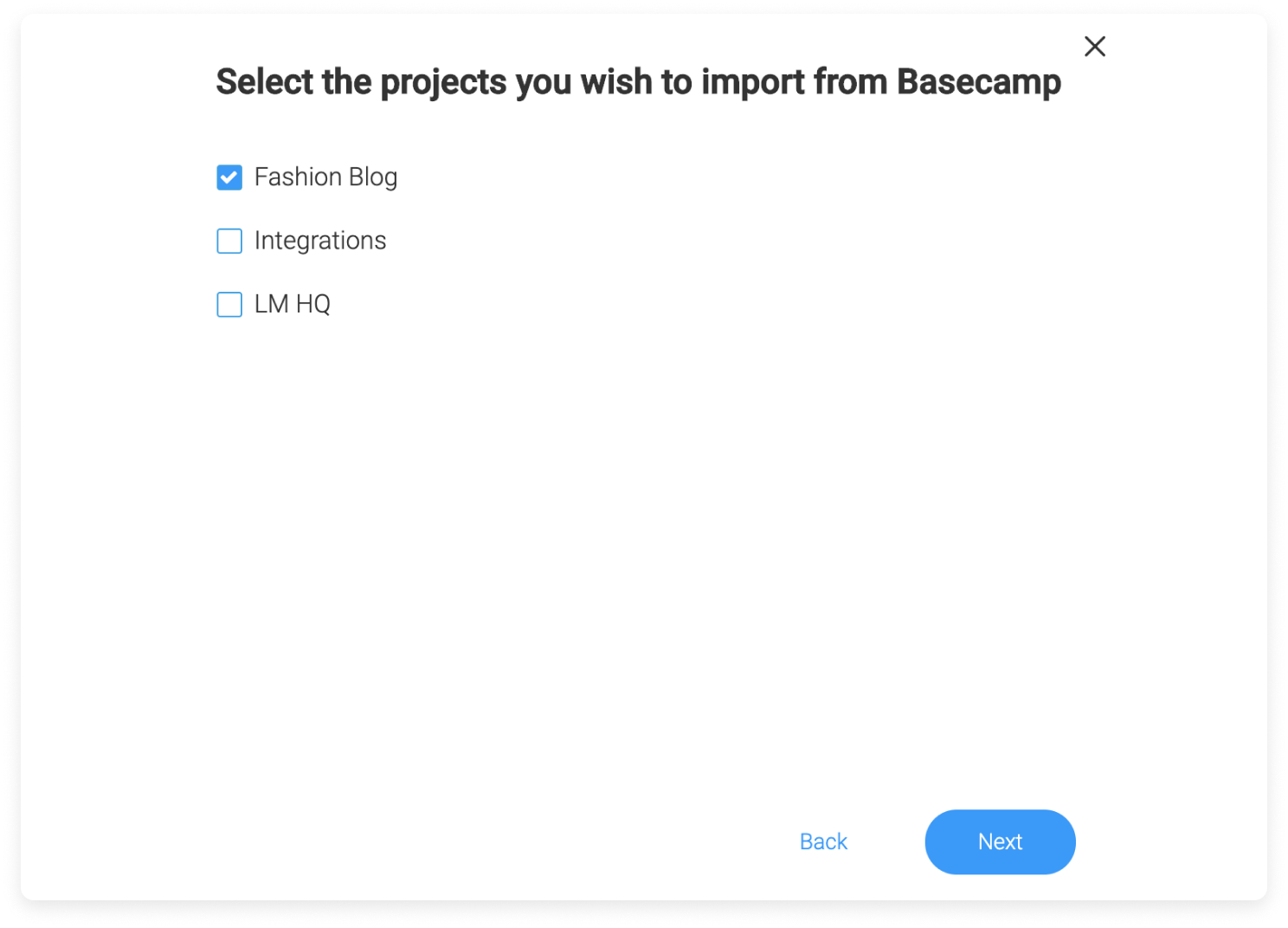 Now, you can see all of your Todos from Basecamp on your monday.com board, including a Basecamp To-dos column with a link directly to your Basecamp project!
And you are ready to work!
You will also notice an integration has been added as well to add an item each time a Todo is added to your board. Now, your board will stay up to date with any changes made in Basecamp.
You can connect your favorite software with monday.com through our integrations.
If you have any additional questions, please don't hesitate to reach out to us right here. We are available for you 24/7.