What is this feature for?

 
This awesome functionality allows you to hide specific columns in your board and save your filter. It is great if you are looking to see specific information within your board. 
How does it work?

 
Step 1
Open any of your board and click on the eye icon located on the further right as below: 

Step 2
Select which columns you'd like to display in your board: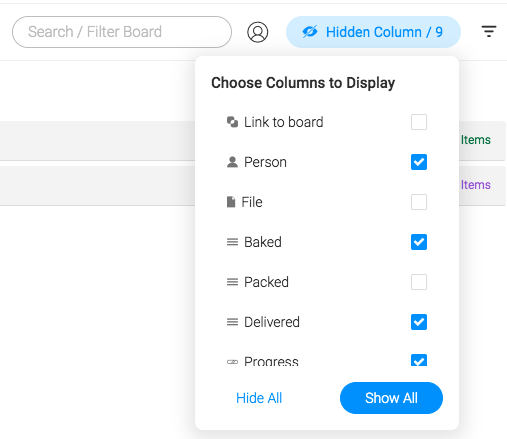 Step 3 
Save your filter. This is not a mandatory step but it is super useful if you are considering using this view more than once.
This article
explains all you need to know about saving your filters. 
If you have any further questions about the board filter, please feel free to reach out to us anytime at 
[email protected]
.