2 min read
Feature
Collect articles, ideas, and stories from any website and save them to your Dashboard or Dashboard View using the Bookmarks Widget! Easy-to-use and perfect for quick reference, this widget will display bookmarked items in a concise list. 📝
How to add the widget
To add the Bookmarks widget to your Dashboard or Dashboard View, click on "+ Add widget" and select "More widgets" at the bottom of the dropdown menu: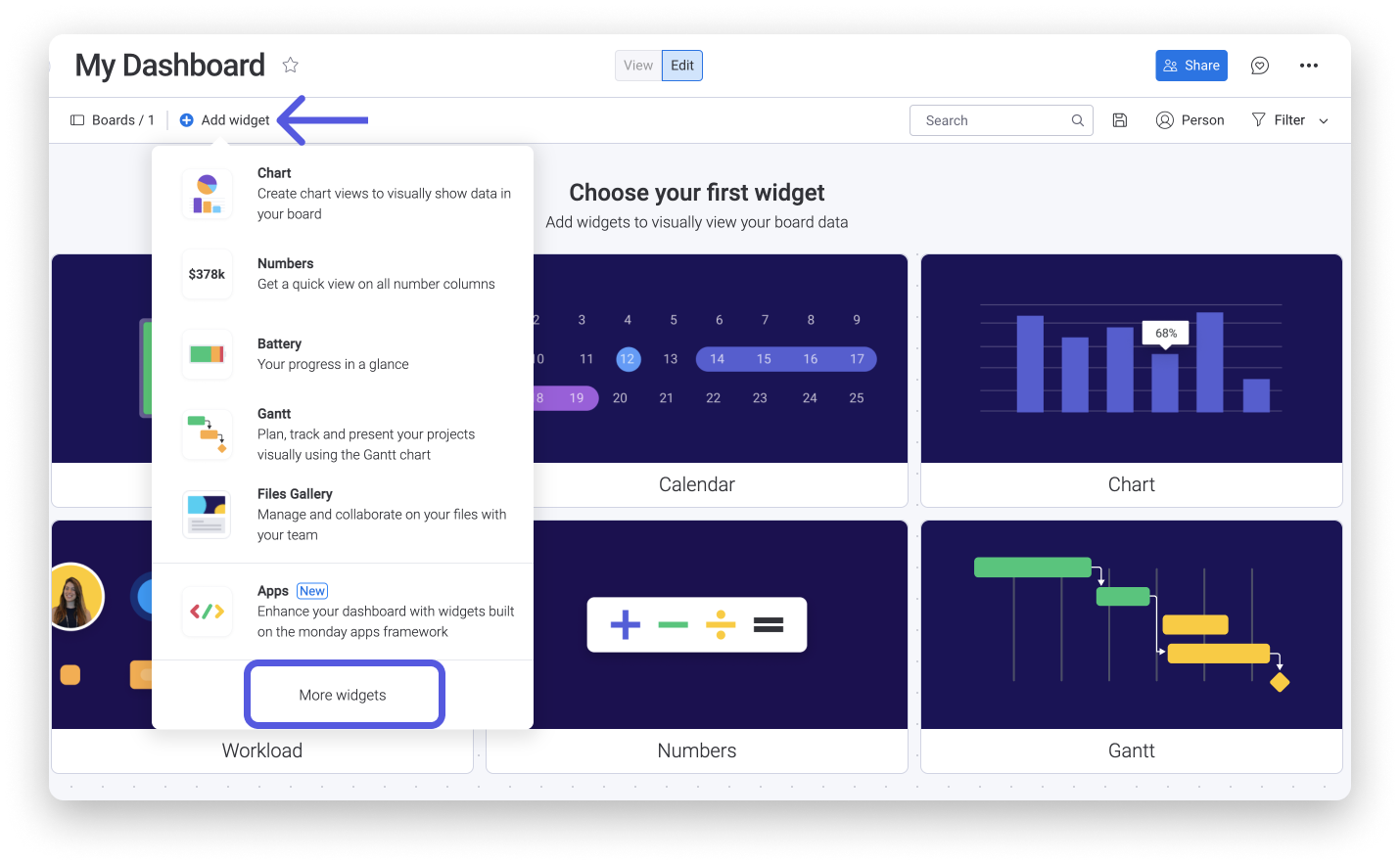 From the Widgets Center, select "Bookmarks" located in the "Media" category or search for it in the search bar:

How to set it up
You can add links to videos, blogs, websites, and social media pages for easy access to any link you may need. You are able to add as many bookmarks as you'd like. Click on "Create a new bookmark" to get started: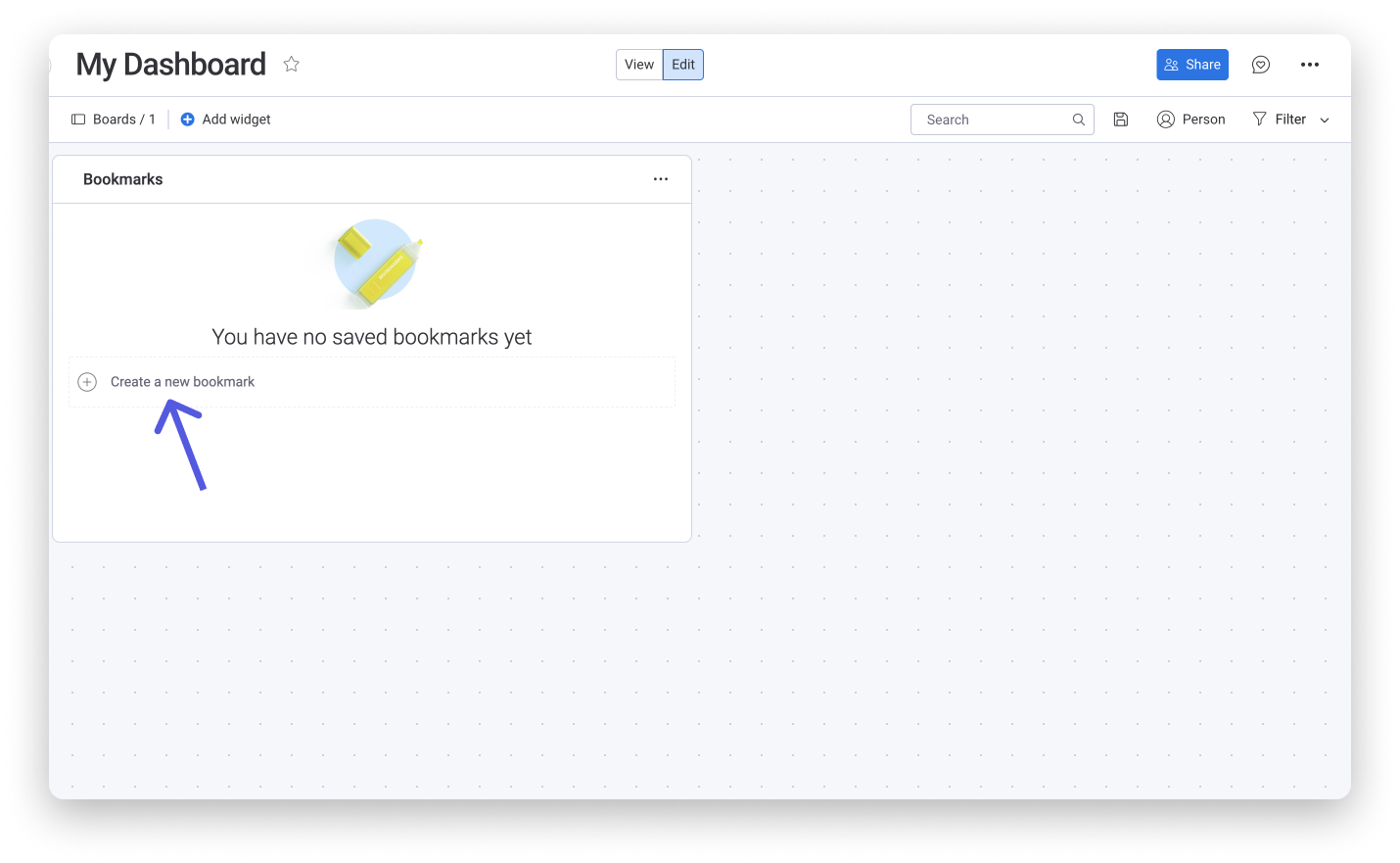 When you add a bookmark, the title will be the name of the webpage and the URL will appear below. To change the bookmark's name, just click it and type in a new name. To delete a bookmark, click on the trash can next to the bookmark.
You can rename your widget by toggling your Dashboard to "Edit" and clicking the 3 dot menu on your widget and then "Rename" as we did below. You can also just click the current name and start typing a new one to change it: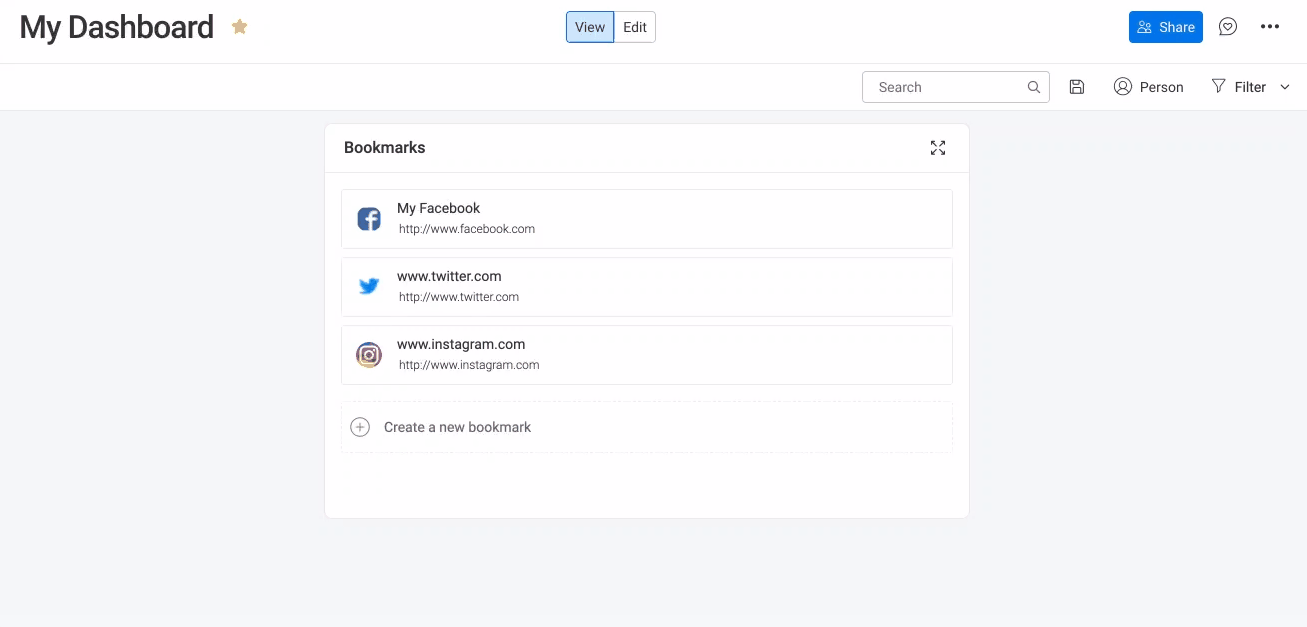 If you have any questions, please reach out to our team right here. We're available 24/7 and happy to help.