By integrating your timeline or date columns with your personal calendar, you can quickly set up alerts for upcoming item deadlines. This feature works with Gmail calendar, Outlook, iCal and more. Keep reading for step-by-step instructions...
Step 1
First, add a 'Date' or 'Timeline' column to your board by clicking the '+' sign on the right of a group of items:
You may decide to customize the name of the column by clicking in the perforated lines around the title of the column, to indicate that this column is a due date!
Step 2
To sync the 'Date' or 'Timeline' column with your calendar, click on the column dropdown menu > column settings.
in a cell inside this column to choose your due date. You now have the option to add also a time element into the date column. Just click on the 'Add time' button and choose the time for the item. This could be the time of a deadline, a meeting or another event, depending on what the item shows.
You are also able to add an additional 'Date' column to indicate a 'Start' as well as an 'End' date if the project requires visibility on the board of both a start and end date.
Step 3
Next, choose Sync Calendar. Select if you want to sync with Google Calendar or Outlook Calendar (or other calendars), and also if you want to sync only items that you are assigned to or all items on the board. Syncing with Google Calendar takes place automatically by clicking on the button. For other calendars, you should follow the instructions on your screen. See a step by step explanation here.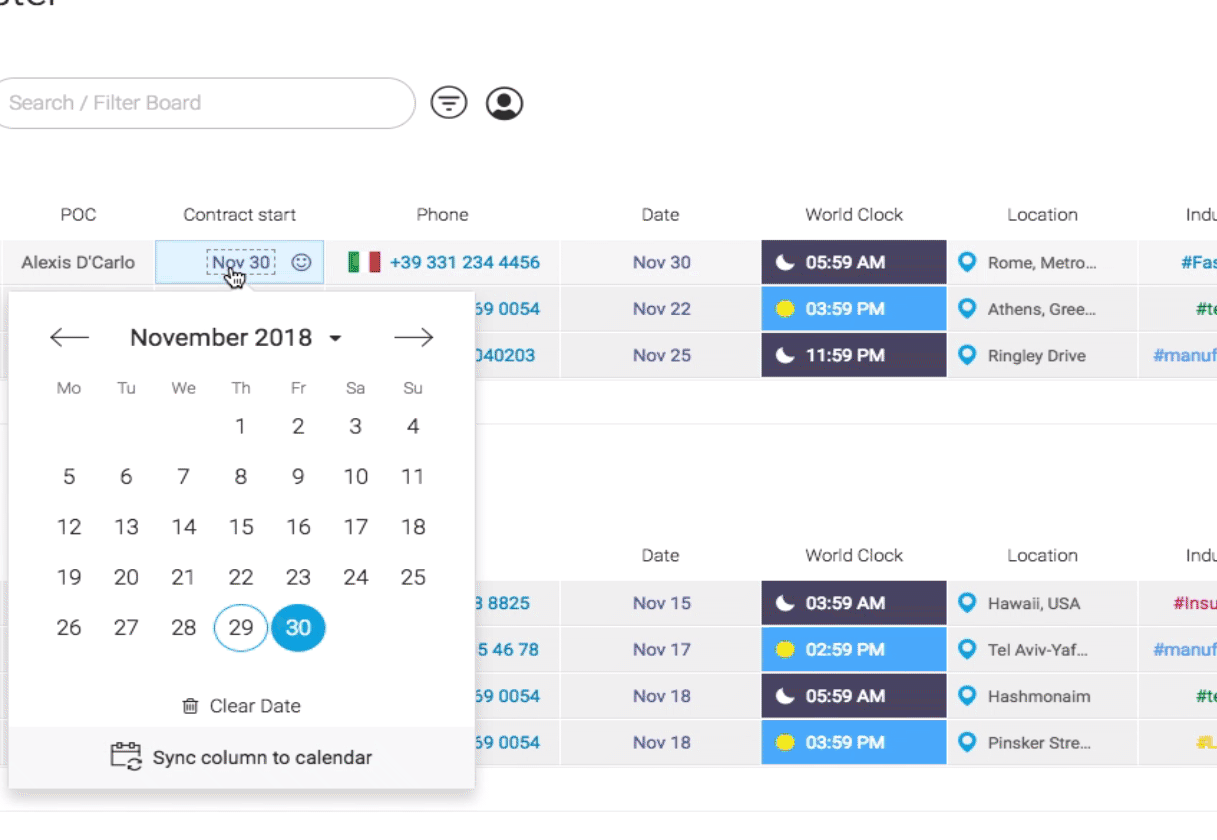 If you have added a time to your date, the item will appear in your calendar at the selected time.
You can then set a notification in the usual way from inside your calendar.
Using monday.com automations, you can also create a due date reminder by scheduling an automation based on a date or timeline column! Learn more here.
If you have any questions about setting up your calendar alerts, feel free to contact us at [email protected], and our awesome support team will be more than happy to help you with this!