As the admin of the account, you have the ability to download your entire account's data to your device. This option is available both for active and cancelled accounts.
This function will download all the boards in the account including shareable and private boards.
How to export your account's data?
Step 1
Click on the avatar picture at the bottom left corner of the platform and then click "Admin".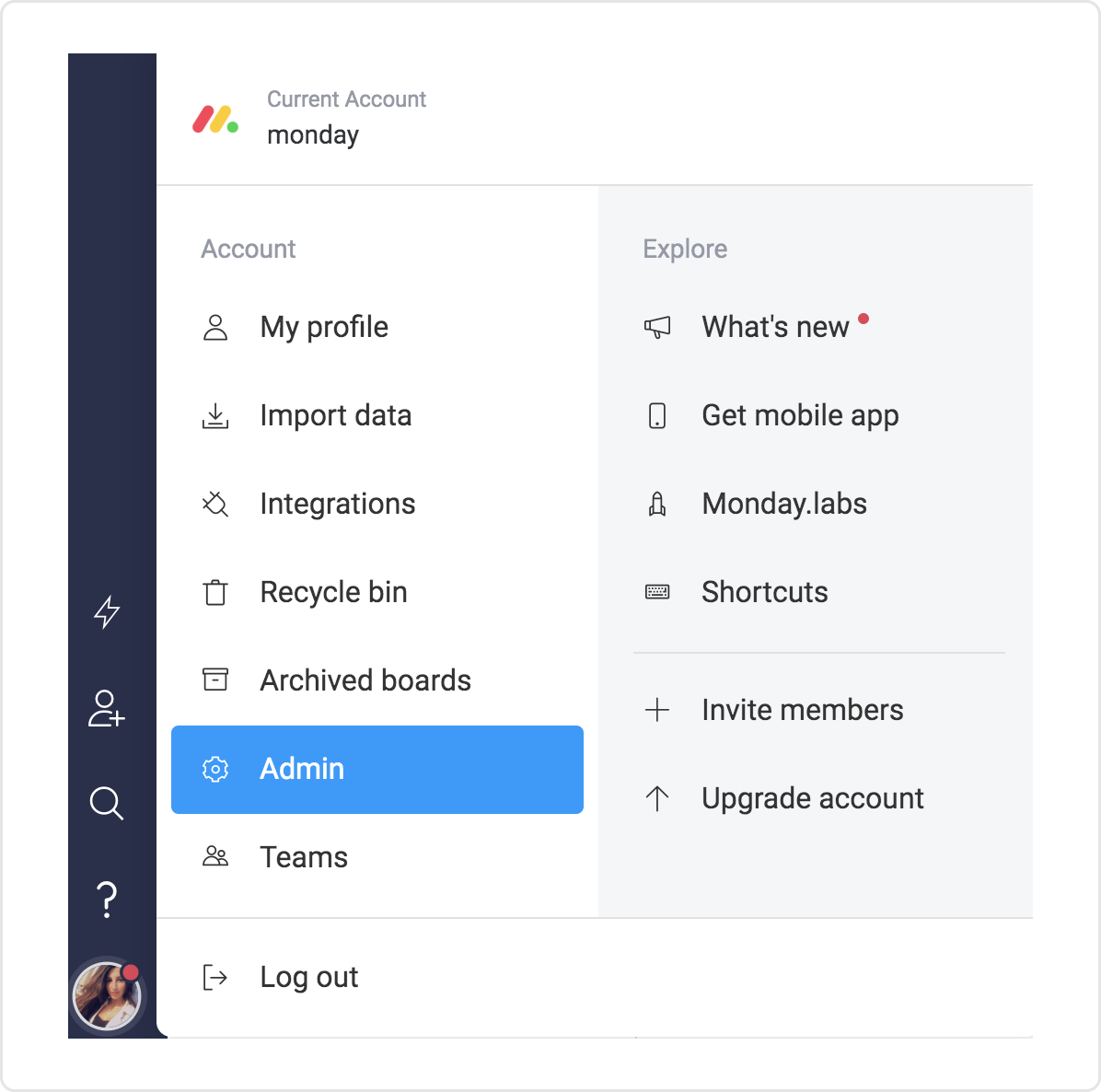 Step 2
Click on the "Account" tab that is under "General".
Step 3
Click on the "Export" button under the "Export account data" section.
Note:
You can export your account data once every 24hrs.
Step 4
Within a few hours you will receive an email with a link to download all your account data as a .zip file to your computer. This link will be valid for 24hrs from the time the email is received and after that it will no longer work.
Note:
When an admin requests to download the account's data all admins on the account will be notified.
If you need any assistance to login to your account, please feel free to reach out to our customer success team right here. We are available 24/7 and happy to assist :)