To explain it simply, an admin is kind of like a super user with some cool super monday.com powers. But really, the admin has the ability to oversee the entire account; managing everything from users and boards to security and billing. This allows for one team member (or more if you choose) to manage his/her team effectively and securely. 
How to invite an admin to my account?
When you are creating a monday.com account, you are by default the admin of the account. You have then the option to make your members, admin of this account as well. It's always great to have a second Admin just in case as backup! 
Step 1
Click on the invite team members button located on the upper right of your screen. 
Step 2
Enter the email address of the individual you want to invite as an admin. A new user may have a non domain email address and be invited into your company's account. The user must have an email address, however.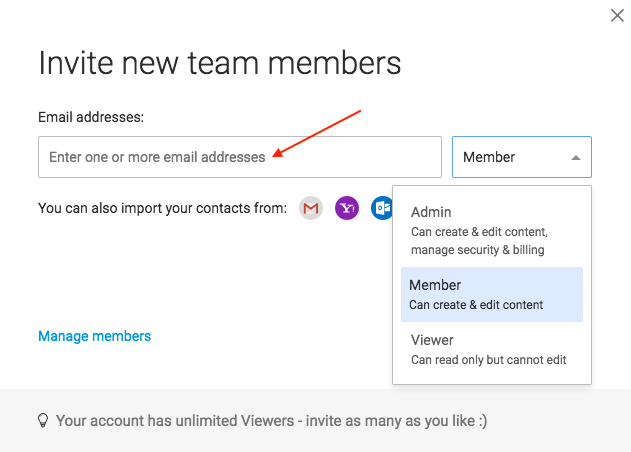 Step 3
Pick the option "admin" as below. 
Once done, click the "invite" button located at the bottom right of your screen.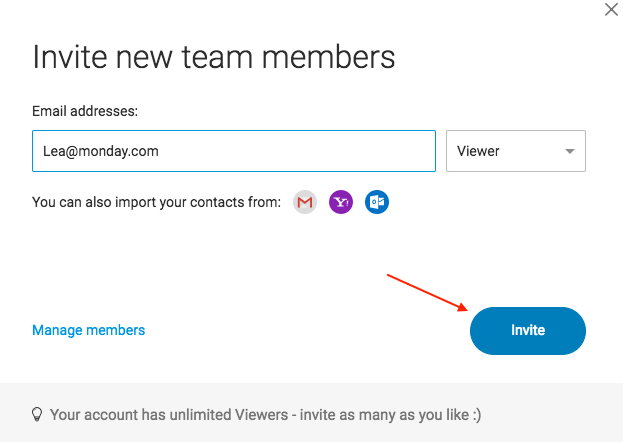 How to add or delete an admin?
In the event that you need to remove or add a new Admin, follow these simple instructions: 
Step 1
Click on your Profile Picture (avatar) on the top right-hand corner of your screen and click on 'Admin'
Step 2
From there, click on the tab "my team" and then select "admins" as below:
Step 3
Add the name or email of the person you want to add as an admin or click on the cross next to his name if you would like to remove him from the admin. 
How to access the admin section?
To access this part of the account as an admin, simply go to your avatar at the top right and select Admin.
Then you will see all the sections of what an Admin can do.
What can an admin do?
Here's a breakdown of what an Admin can do (in addition to everything a user can do):
Change account name
Change Account URL
Change the Logo (for example from monday.com to the company logo)
Set & Sort Default Labels for the status columns
See all the Users and Admins and add additional admins to the account
Set account security
See the invoices and payment method
See all the Basic, Storage and Advanced statistics
Cancel the account
Transfer or change Board Ownership
Disable users
Delete users
Delete the whole account
Want to see how to effectively use the admin section? Click here to read our "all things admin!" article.
If you have any other questions, feel free to reach out to us at support@monday.com, we're here to help!