See updates conveniently on a live stream from your favorite boards! Choose which boards you want to keep on top of and see all communication on those boards on a live stream in your Dashboard, with the Board Updates Widget. 🔥
How to add the Widget
Step 1 - Choose your boards
First things first: When creating your Dashboard, choose the boards that you want to showcase. In this case, we are choosing one board: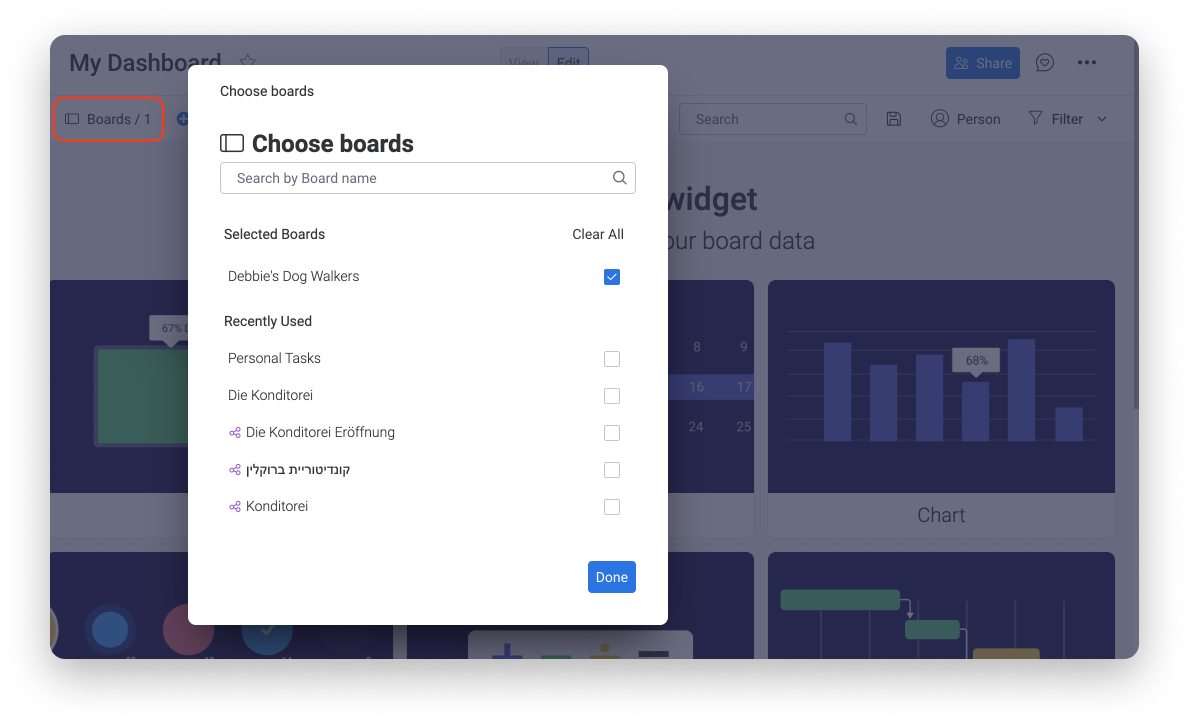 Note:
The Board Updates Widget is based on the
Updates Section
located in every item on your board. It's a great tool used to communicate and collaborate with your team!
Step 2 - Add the Widget
Click on "Add Widget" at the top of the Dashboard page to see the list of options and select "Widgets Center" as seen below: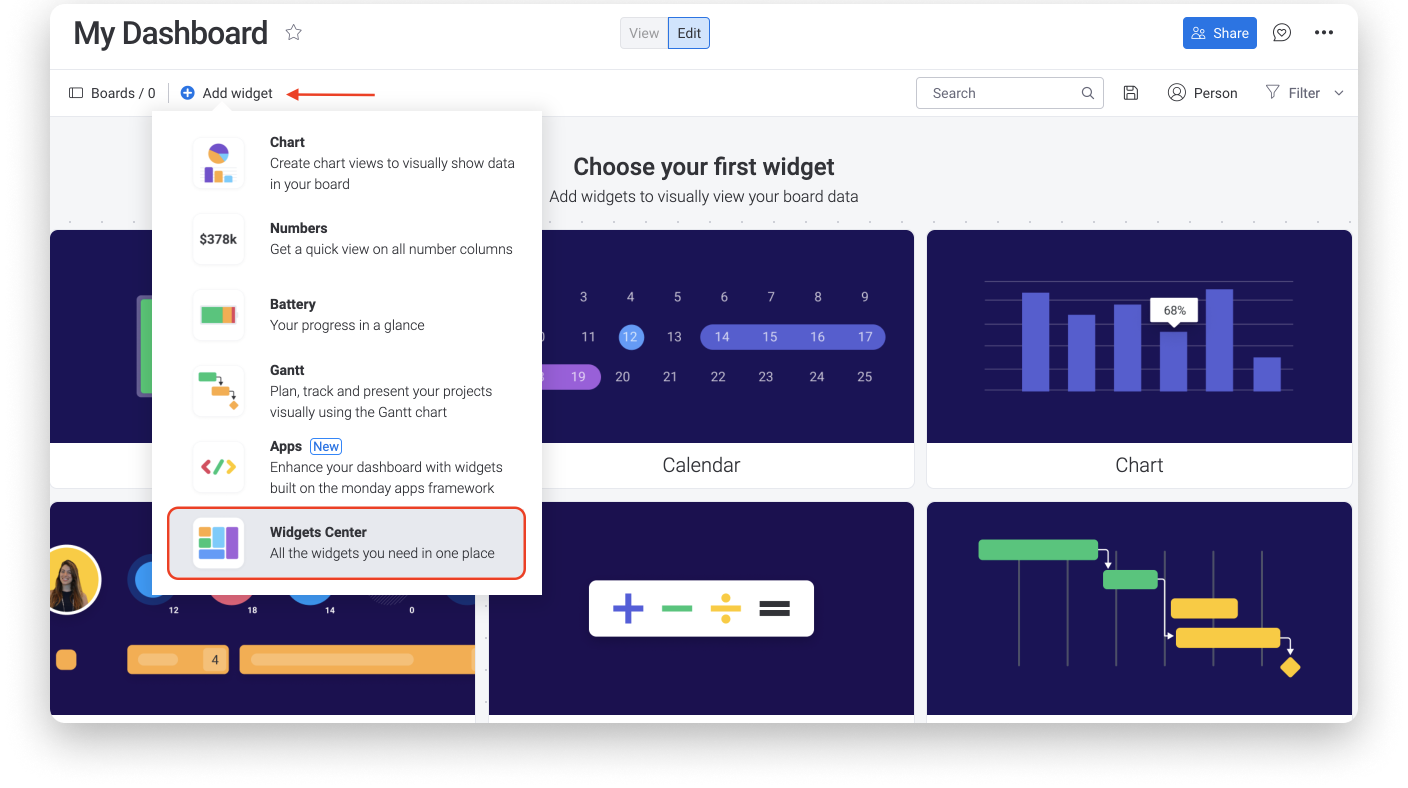 From the Widgets Center, select "Board Updates" located in the "Staying on Top" category or search for it in the search bar!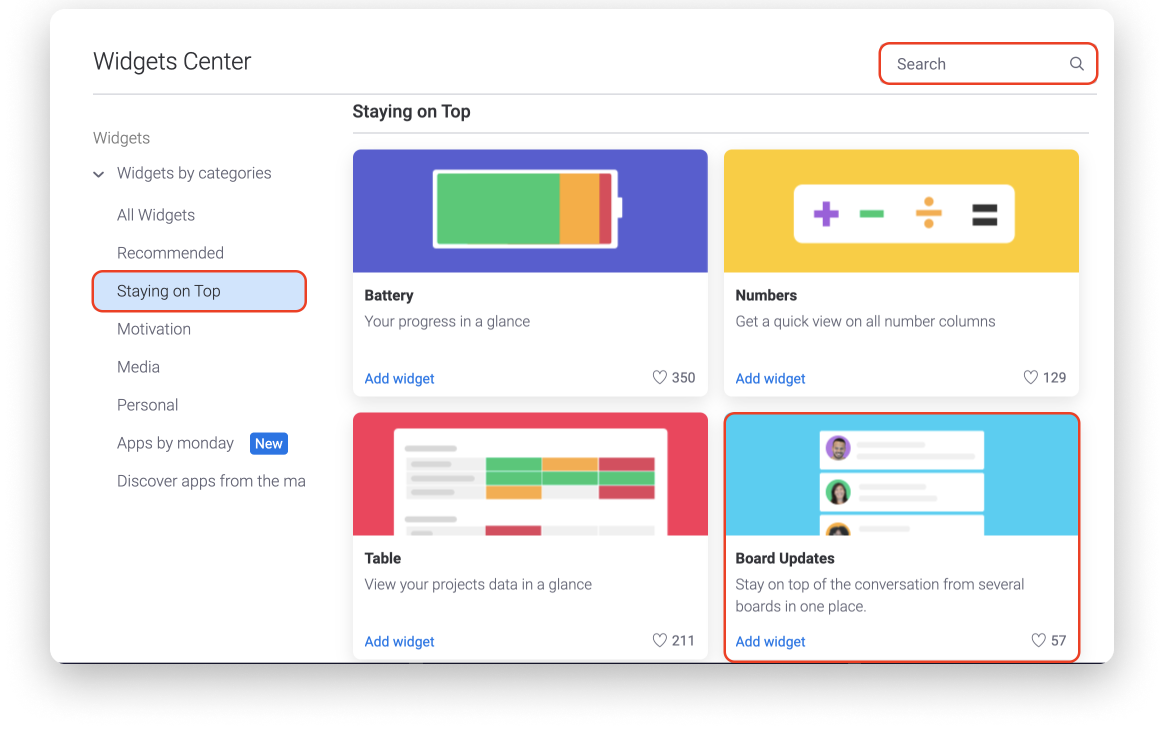 How to set it up
Access the settings by clicking on the three dots in the upper right hand corner of the Widget. In the settings panel, you can select which boards you'd like to view updates from. If the board you wish to view updates from is not yet connected to the Dashboard and does not appear in the list, you can easily add it by clicking on "Add boards for this widget."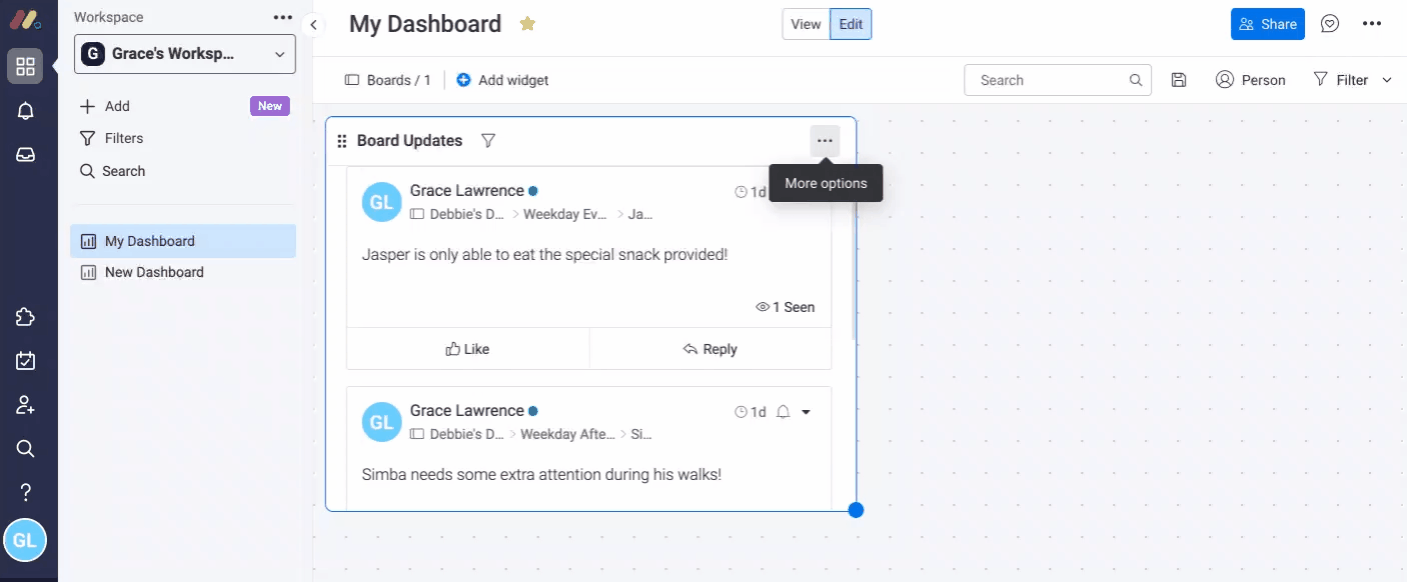 Now you can see all of the recent updates in your selected boards! They're organized in chronological order, from newest to oldest. You are able to like and edit the updates and these changes will be reflected in the original board!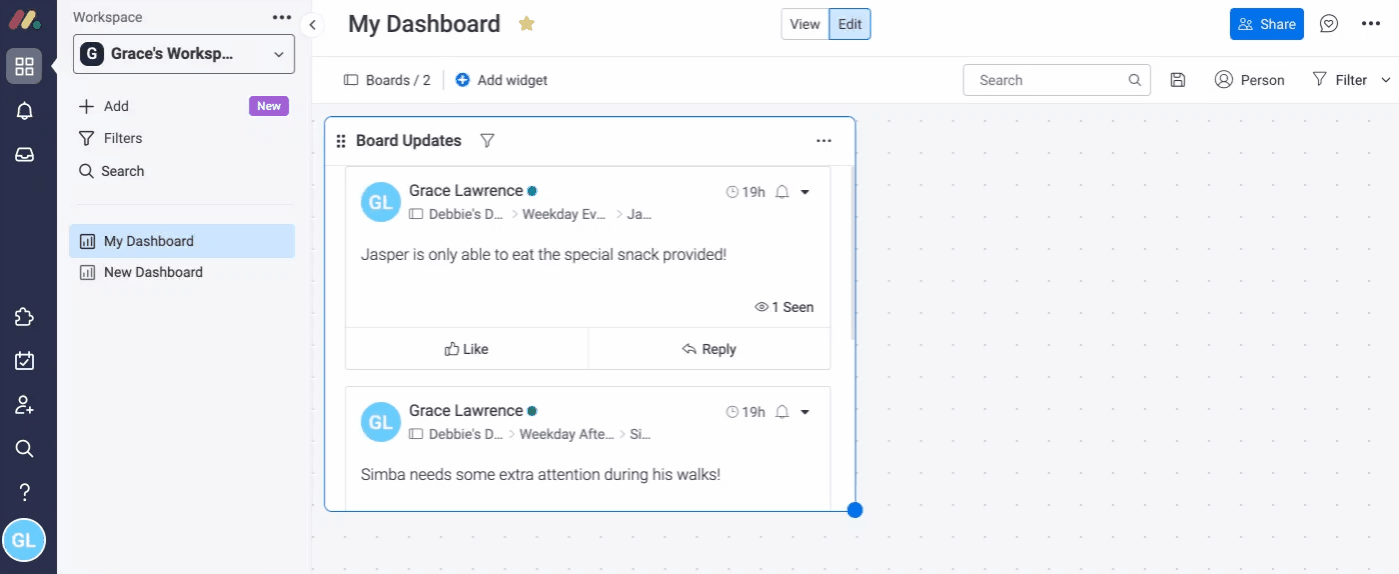 If you have any questions, please reach out to our team by using our contact form. We're available 24/7 and happy to help!