Boost your motivation with the quote of the day widget! Fun and easy to use, this widget will display a new quote each day. Keep reading to learn more. 
How to add it? 
Click on "Add New" at the top of the Dashboard page to see the list of options and select "more" as below: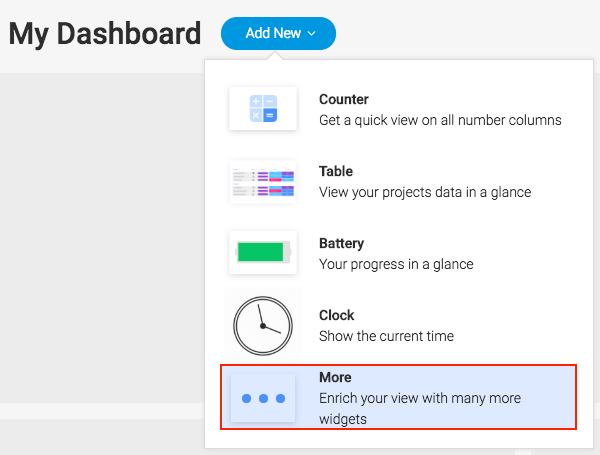 Once on the dashboard center, select "Quote of the day".
How to rename it?
Once added, you can rename your widget. To do so, click on the arrow on the right of the widget's title and select "rename"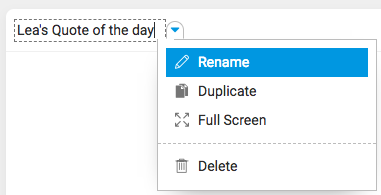 How to delete it?
To delete, rename or view the Table Widget in full screen, simply click on the drop-down menu next to My Widget-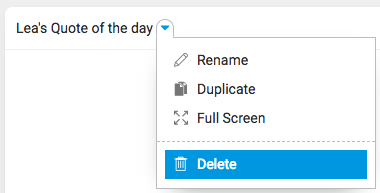 How does it work?
Once the widget added, it will display the quote of the day. You can customize your quote by clicking on settings as below: 

Pick the color of the text and the background of your choice.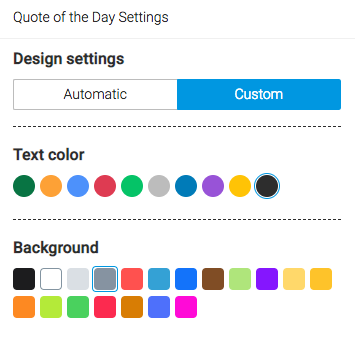 Note:
We are planning to add much more features to this widget, stay tuned for more updates!
Enjoy your daily quote!

If you have any questions about this or anything else in this article, feel free to reach out to us at customer success at [email protected]