2 min read
Feature
The Countdown Widget is the perfect tool to help you get pumped-up and ready for any anticipated date, like the completion of a long project, the launch of a new marketing campaign, or a special event! Visualizing how much time is left until your important date gives you just the right amount of motivation to finish all of your tasks in time! Keep reading to learn how to use it in 3️⃣2️⃣1️⃣.... 🎉.
How to add the widget
To add the widget to your Dashboard or Dashboard View, click on "+ Add Widget" at the top left corner of your Dashboard and click "Widgets Center."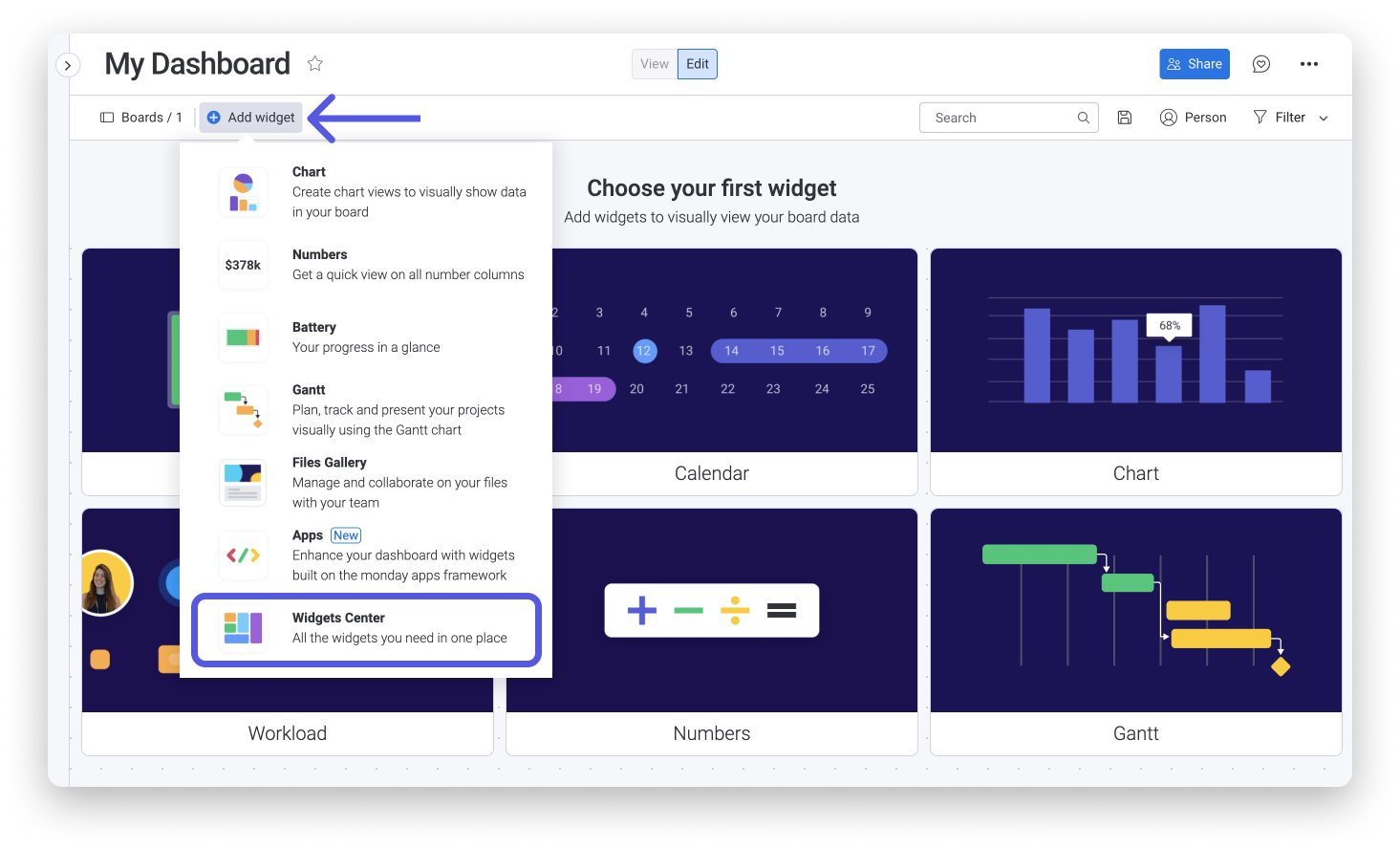 From the Widgets Center, search for "Countdown" and click "Add widget":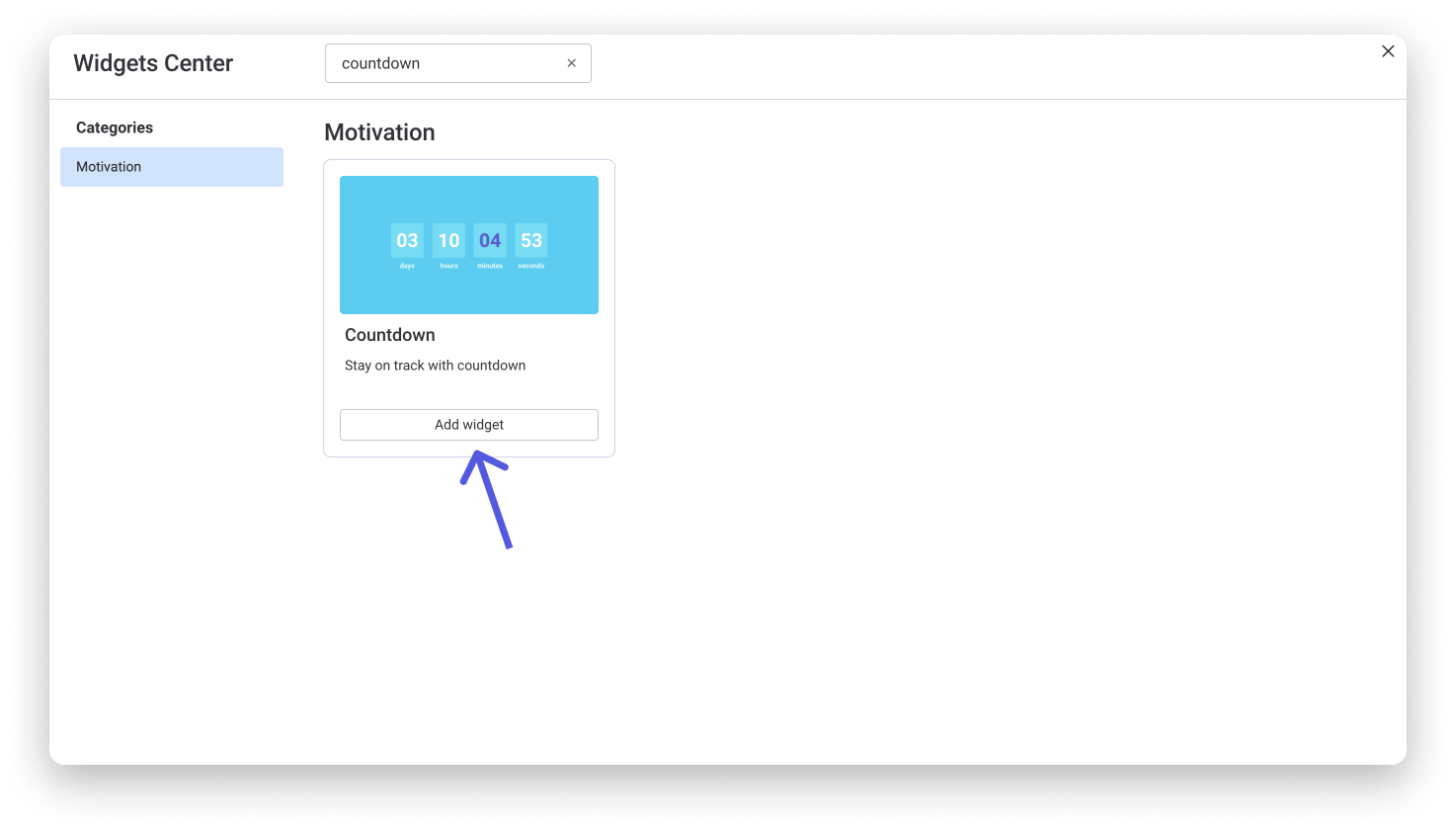 How to set it up
In your Settings, you can set up your Countdown Widget with completely customizable settings! Click on the three dot menu in the upper right corner of your widget and select "Settings."
Under "Date", the customizable date will default to today's date. To change it to a future date, click the arrow beside today's date to open up a calendar window: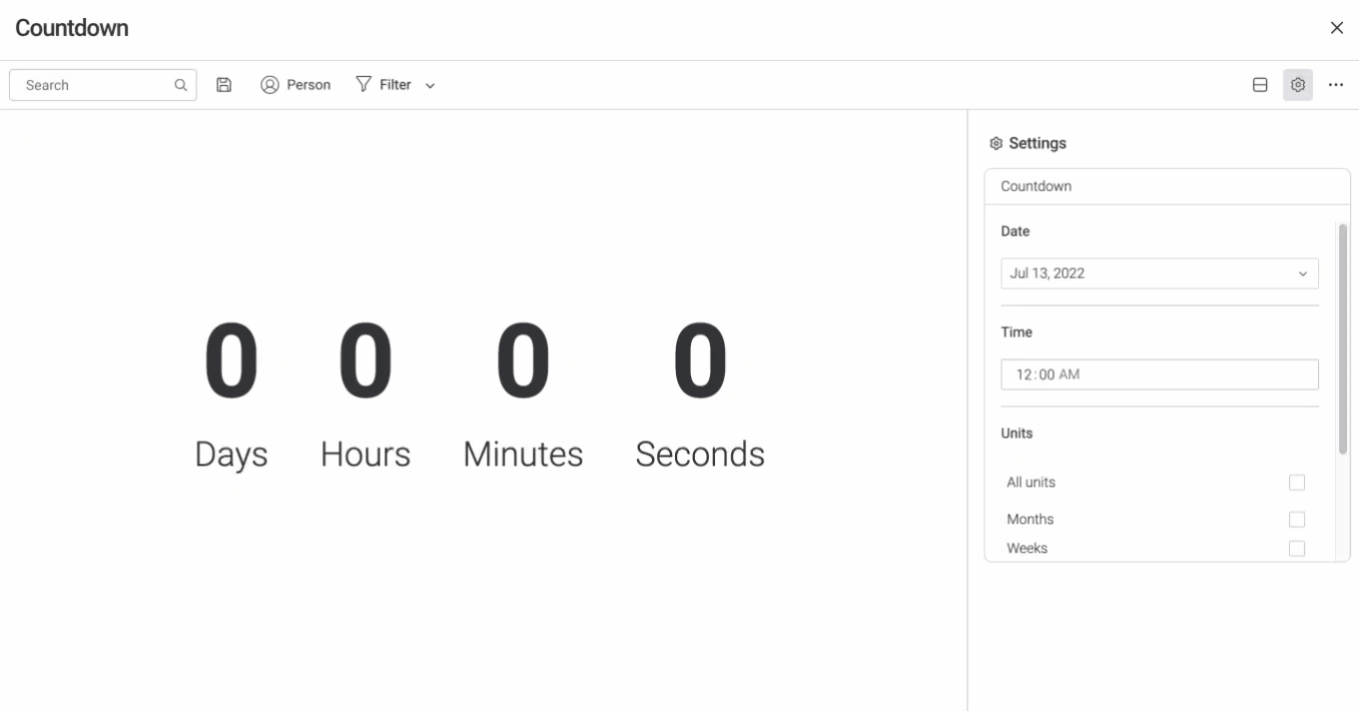 Under "Time", input whatever time your special event begins: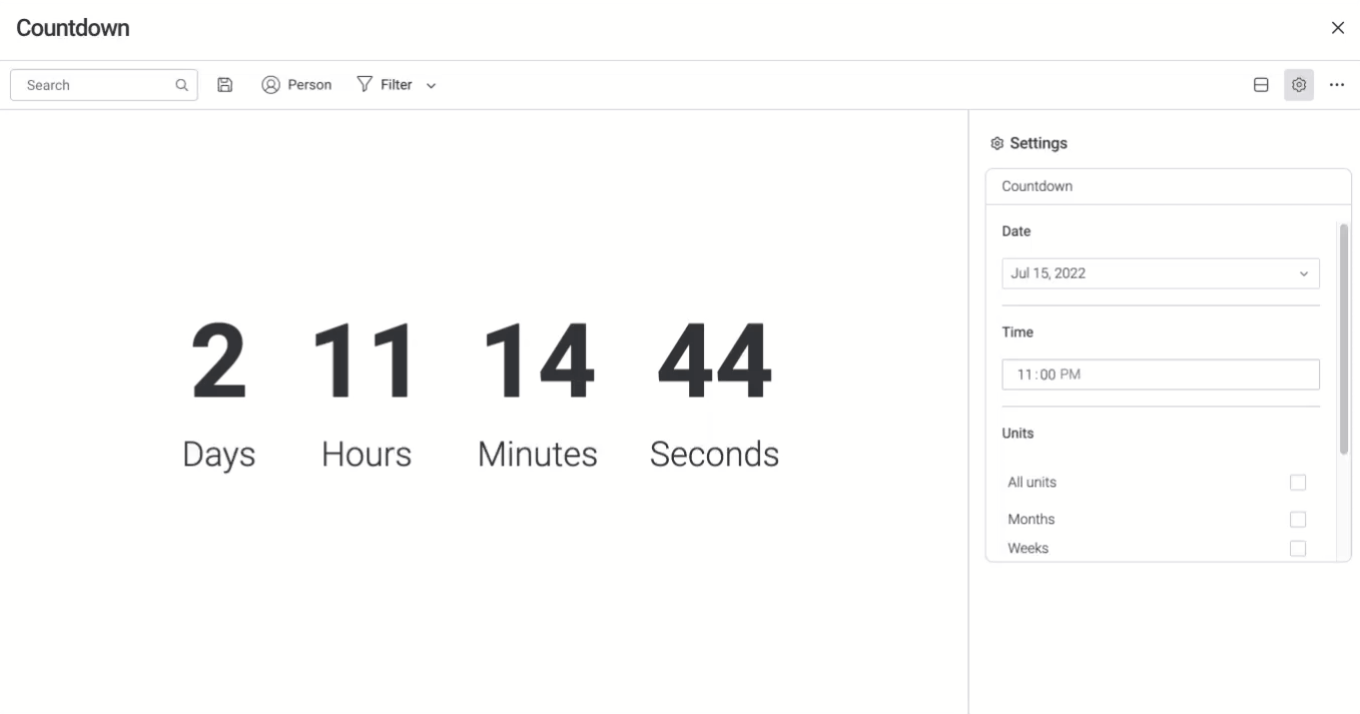 You can completely customize the units you'd like to see your countdown in. Check all of the boxes next to the units you want to see in your Dashboard: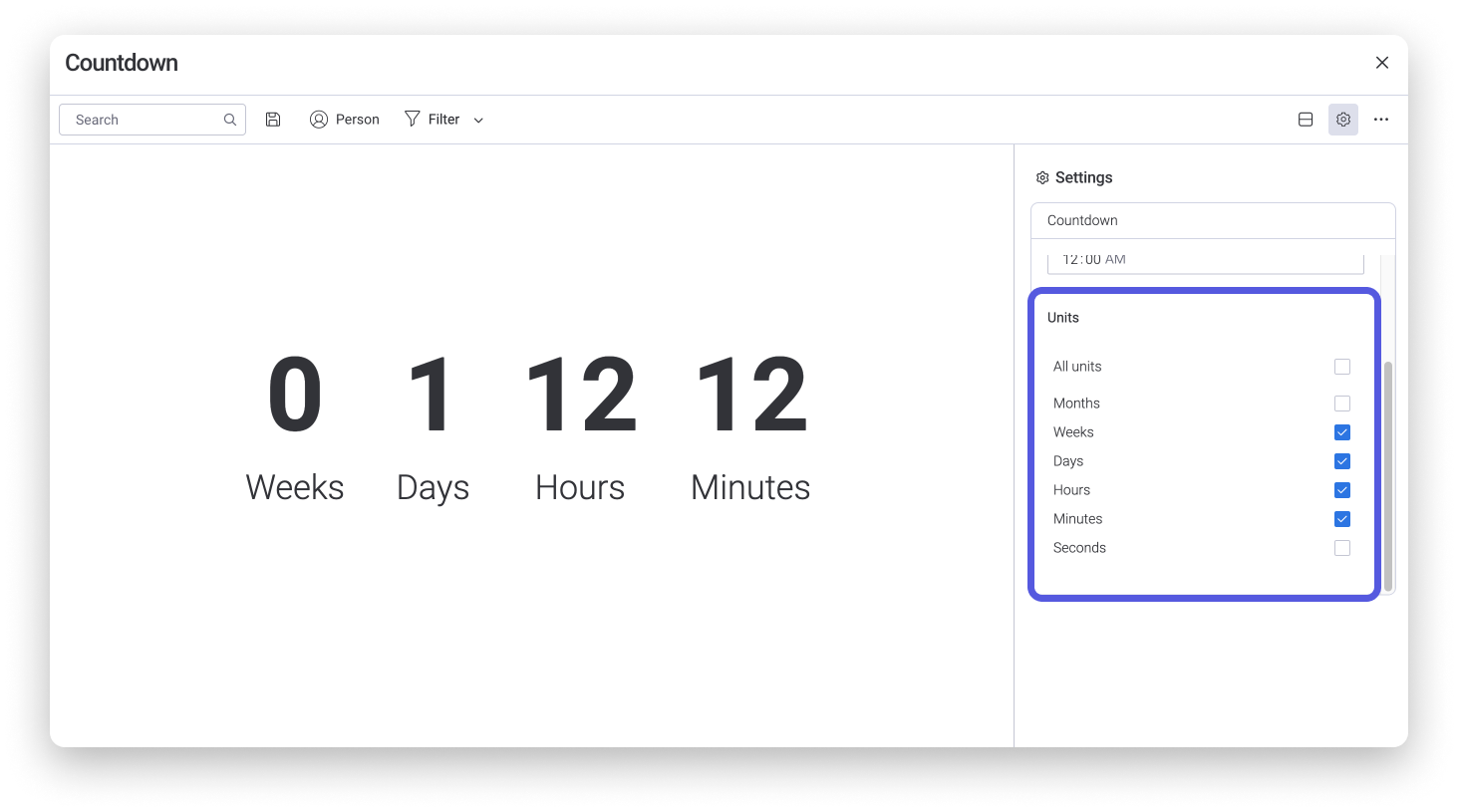 Choose how to display the widget
After we finish outlining our settings, we can choose how we'd like this widget to be displayed in our dashboard! We can display it as:
"Countdown" showing just the amount of time left in your countdown
"Table" displaying the groups of items across all of our boards exactly how they would appear in each of their boards. This is a really great option if you want to track tasks across several boards that still remain before the end of your countdown
"Split Mode" (as seen in the image below) combining both views together so you can see your countdown along with the related items from your boards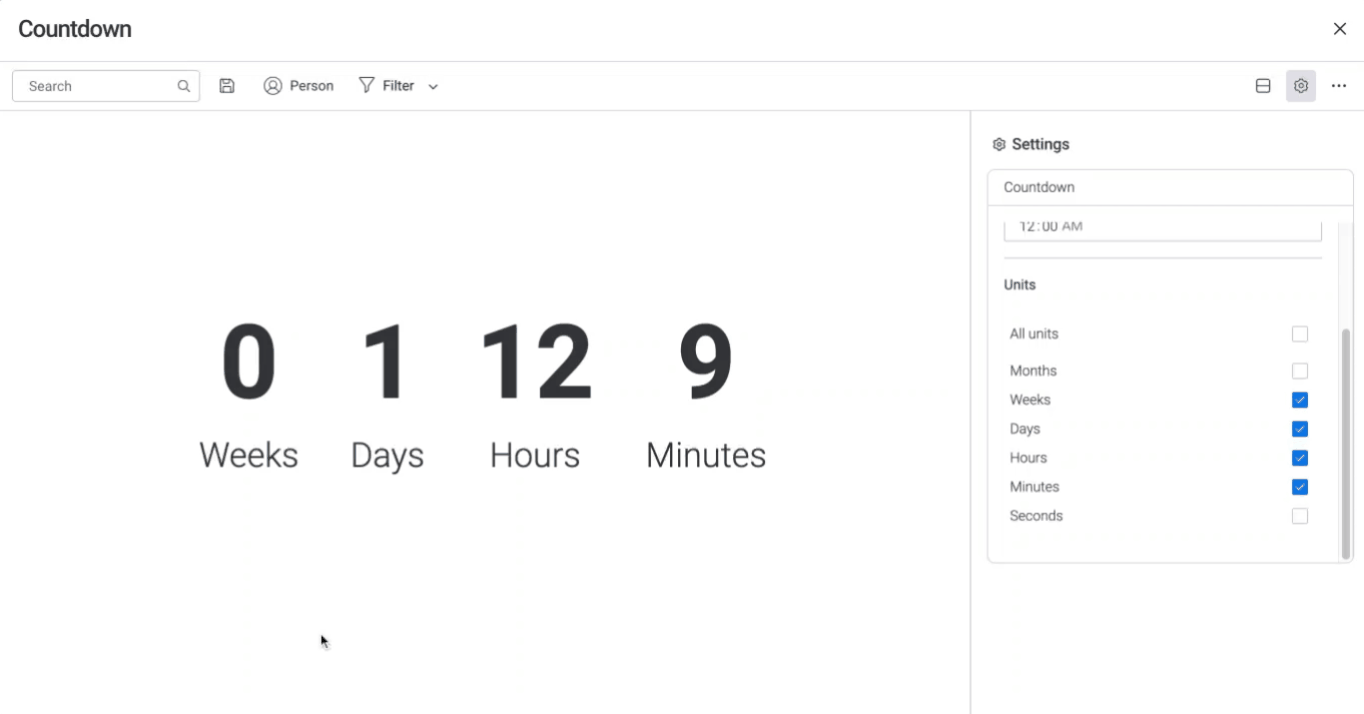 Enjoy watching the seconds tick away in your Dashboard as you build up anticipation for your special event! 🍾
If you have any questions, please reach out to our team right here. We're available 24/7 and happy to help.