If you're having trouble with logging in to your account, don't worry - We're here to help! :) There are a few things that might be happening. Here are the possible issues:
I forgot my password
If you're sure you are using the right email address and the account URL is also correct, you might just need to reset your password :)
Solution: Click the forgot password link to start the password reset process.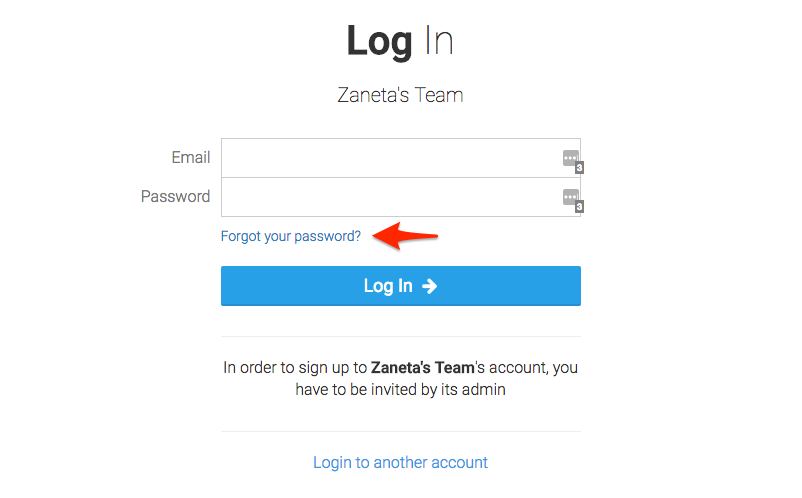 Tip:
Check out a more detailed article on resetting your password
here
.
 Note:
 If you tried to log in from the monday.com homepage instead of your team's specific account URL, make sure to click on "Join an existing account" to use the email address and password you used before and join the account your team already set up.
Only click on "Create a new account" if you want to open a totally new monday.com trial from scratch with a new URL.
I have multiple accounts
If you signed up to multiple monday.com accounts with the same email address, it is possible that you are using the right email address and password, but signing in to the wrong account.
Solution: Check the URL to make sure you are logging in to the right account.
If you are sure this is the right account, but you still can not access, please move on to problem 3 to rule that out as well.
I'm using the wrong email address
Solution: Try logging in with other email addresses you might have used. We've all forgotten our logins now and then. It might be as simple as that! :)
 Tip:
 If you have tried all of these possible solutions, and you still can not log in, please feel free to reach out to our Customer Success team at
[email protected]
. We'd be happy to help you! :)