The pulse pop-up view is a new view that allows you to edit pulses from other places! It is currently available in the Kanban view, my week and the link to pulse. Keep reading to learn how it works! 👇
Link to pulse column
The link to pulse column allows you to easily link a column to the pulses of another board. Once you have linked the pulses between the 2 boards, clicking on any cell. It will open a card showing all of the information from the linked pulse as shown below. To learn more about how to use the link to pulse column check out this article.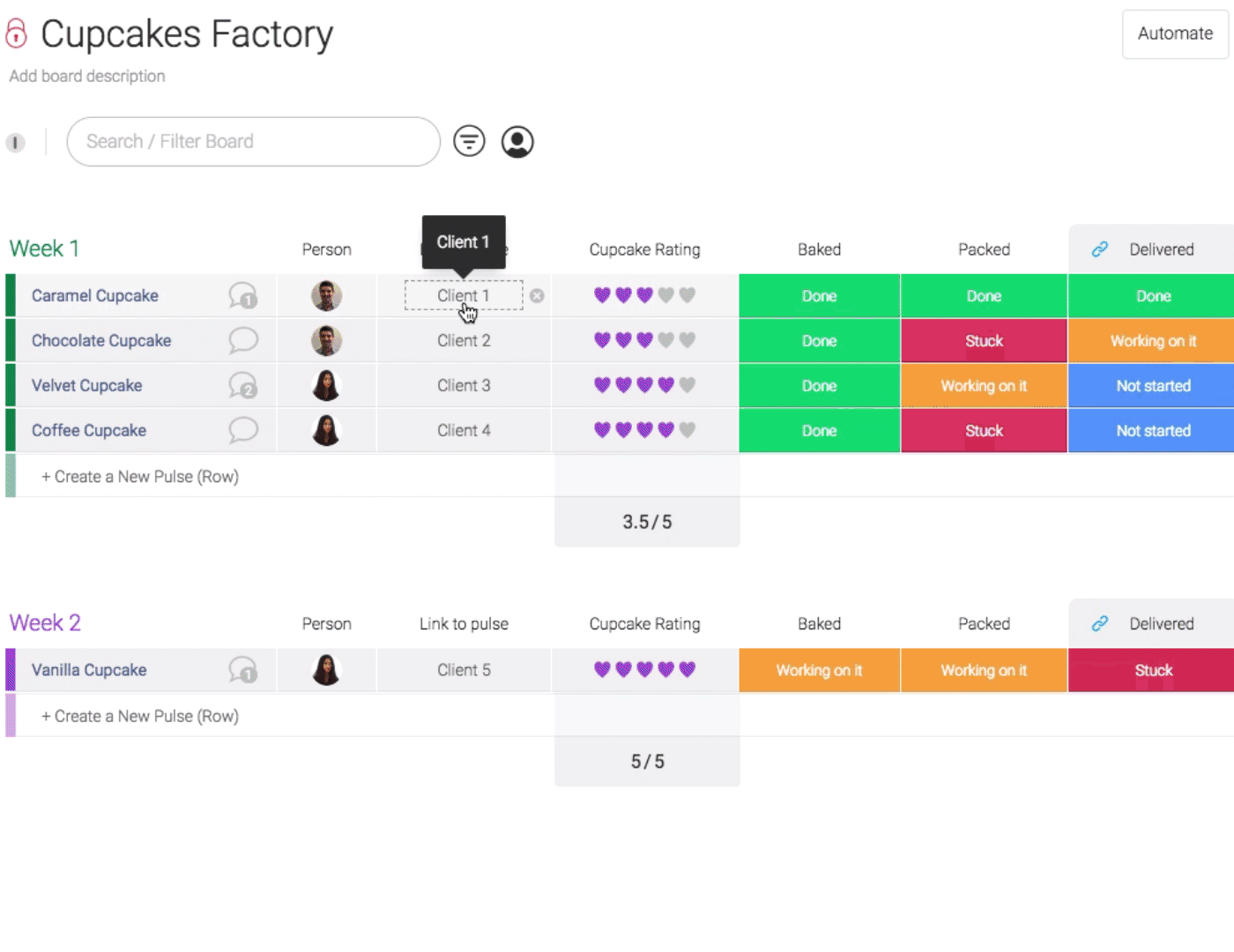 My week
"My week" is a great way for you to see everything you and your team need to accomplish this week, next or even what is overdue. It works by collecting all the tasks across your monday.com account that are due in the current week. 📆 Check out this article to learn more about it. 
You can update any of your tasks directly from my week. Simply click on the person icon and a pop-up will open as below:  
The pop-up will show you all of the information of the linked pulse in your Client board. You can update information in the pop-up and the pulse in the Client board will update automatically with these changes.
This pop-up will show you all the information related to this pulse.You can update information in the pop-up and this will automatically update the board the pulse belongs to. 
The Kanban view
Kanban is a very flexible, visual and simple way to organize your projects and tasks and is one of the most popular project management technique up to this day.
If you click on any of the task showing in your Kanban, it will automatically open the pop-up view. You can easily update your pulse from this pop-up and the changes will reflect automatically on your board.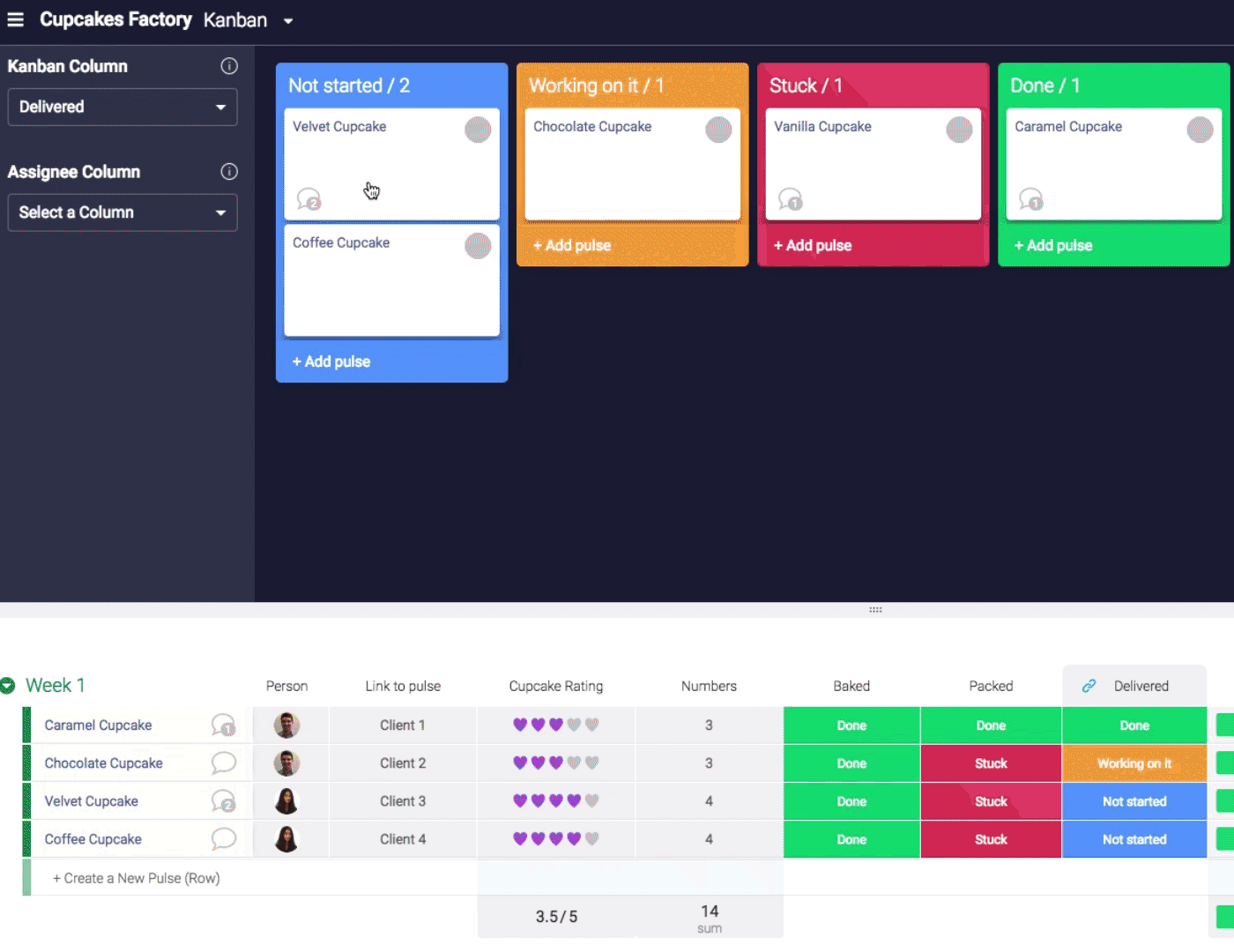 If you have any further questions or feedback about the board views, don't hesitate to reach out to us at support@monday.com. We are here for you 24/7!