The "change column type" feature allows you to change the type of an existing column without having to delete it and start from scratch! 🎉🎉
How does it work?
Click on the arrow located on the right of your column's title. Select "change column type" as below: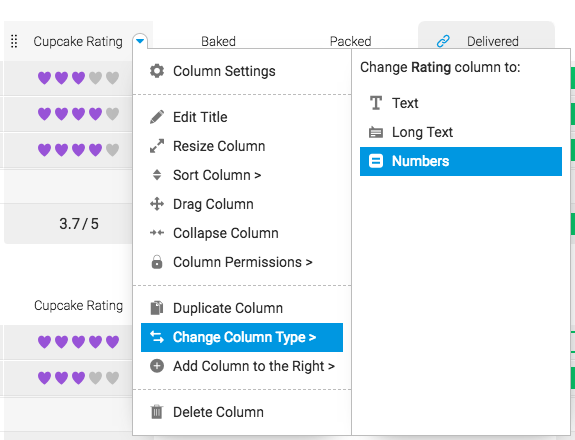 A few options will appear. For example, I want to turn my rating column into a numbers column. I will go ahead and select "numbers". Here is what happens: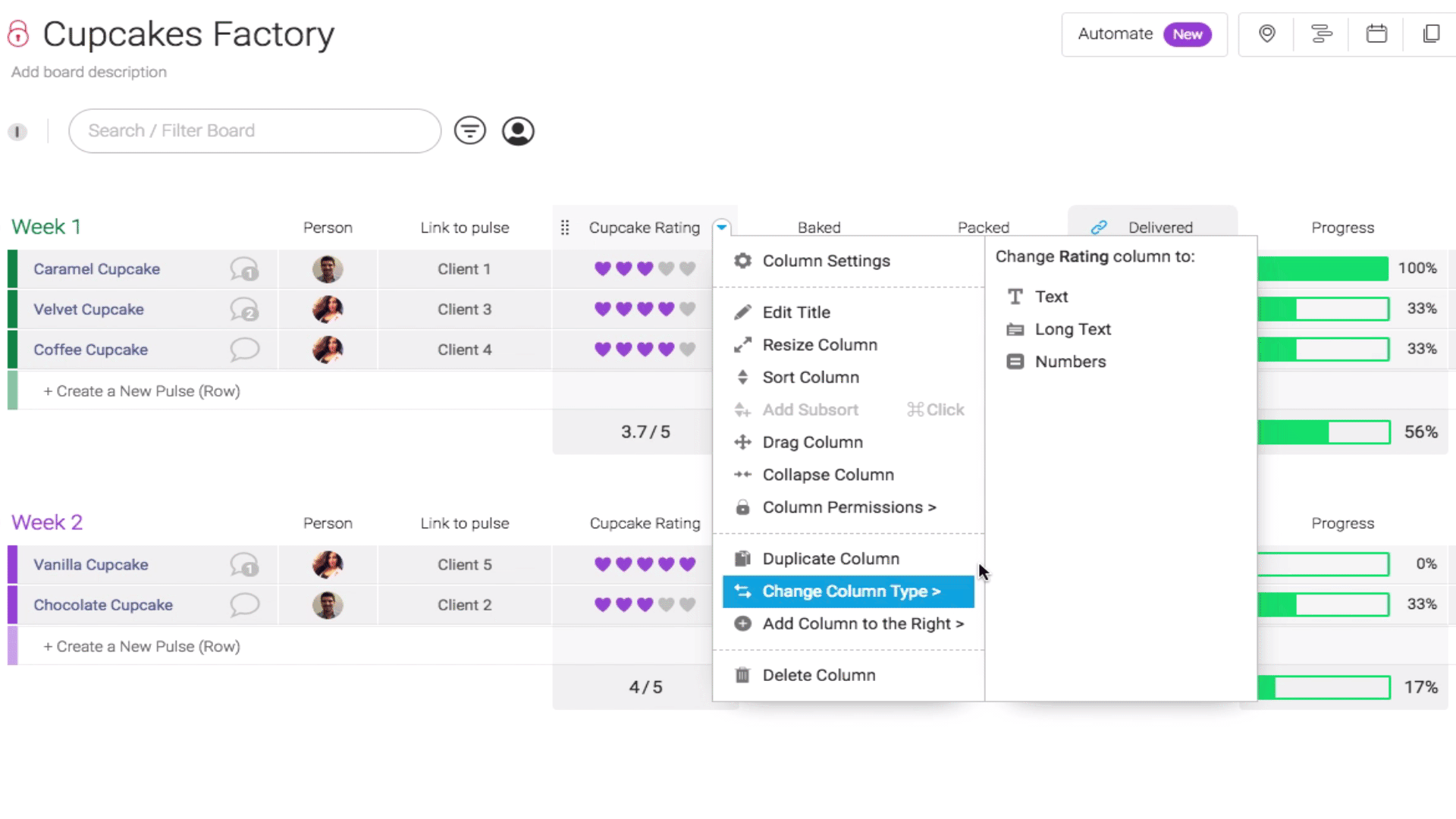 A new numbers column will be added next to the rating one showing the content of the rating under a number (instead of 💜💜💜 we now have the number 3).
In case you would like to go back to the original version, simply click on "Go back" as below: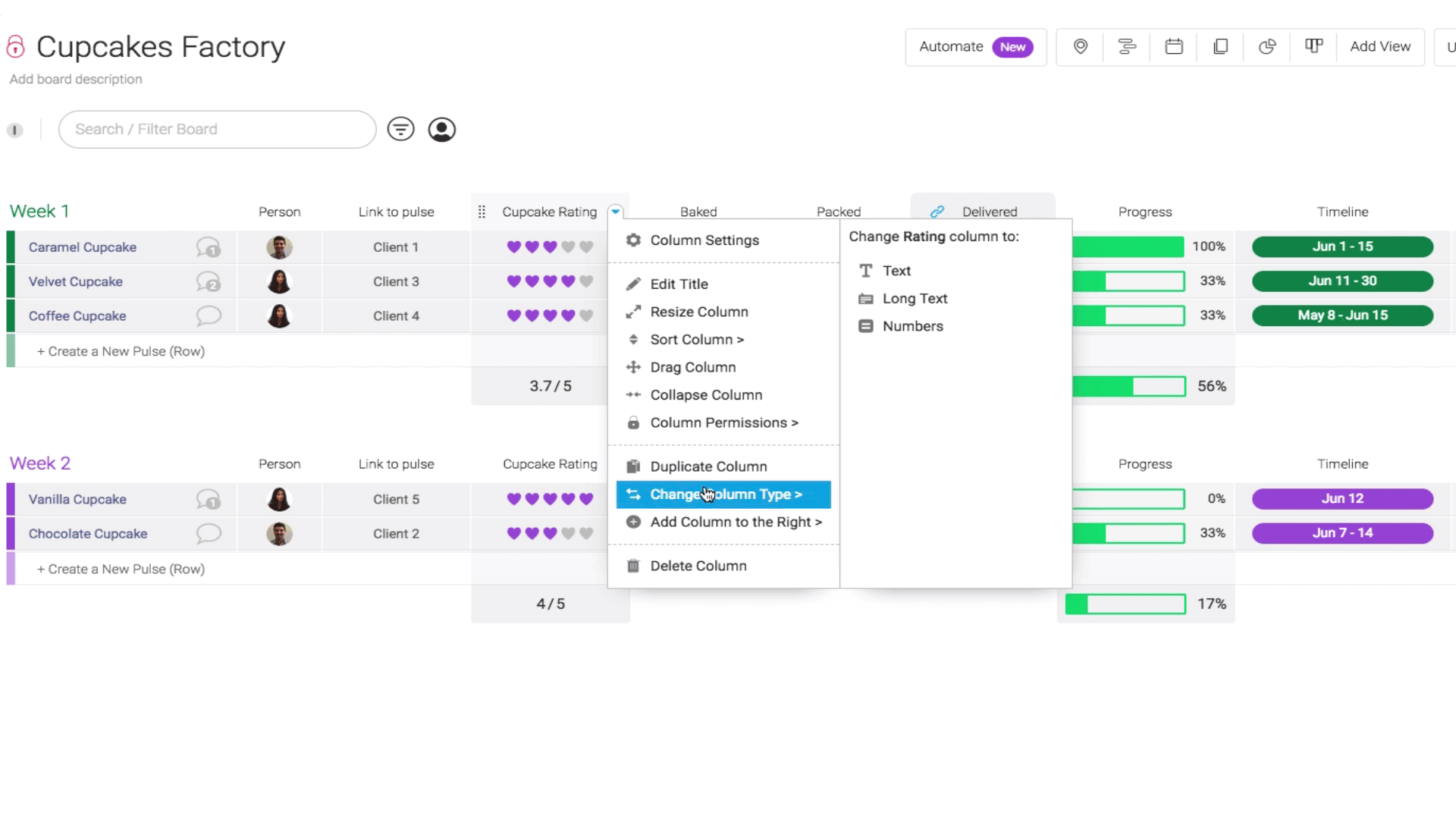 Which columns are available?
Currently, you can turn any of your columns to either a text, a long text or a number column. Additionally, we've just added the ability to turn your Team column into a People column to assign multiple people to a task, without having to assign or create a team : )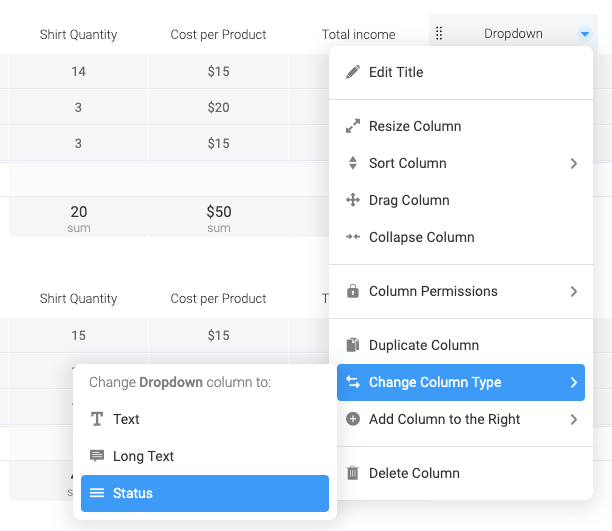 Some other options include:
a) Date column -> Timeline column
b) Person column -> Team column
c) Tags column -> Status column
d) Numbers column -> Status column
e) Dropdown ->Status column
f) Text -> Email
g)Text -> Date
h) Dropdown -> Tags
i) Text- > Tags
If you have any further questions about emailing an item to a board, please don't hesitate to reach out to us by sending us an email to [email protected]!