Love seeing a preview of links in your monday.com updates? Not much of a link preview fan? No problem - whatever your preference, admins can manage link previews, and it's so easy! 👇
To start, click the avatar at the bottom left of your account and select Admin from the menu.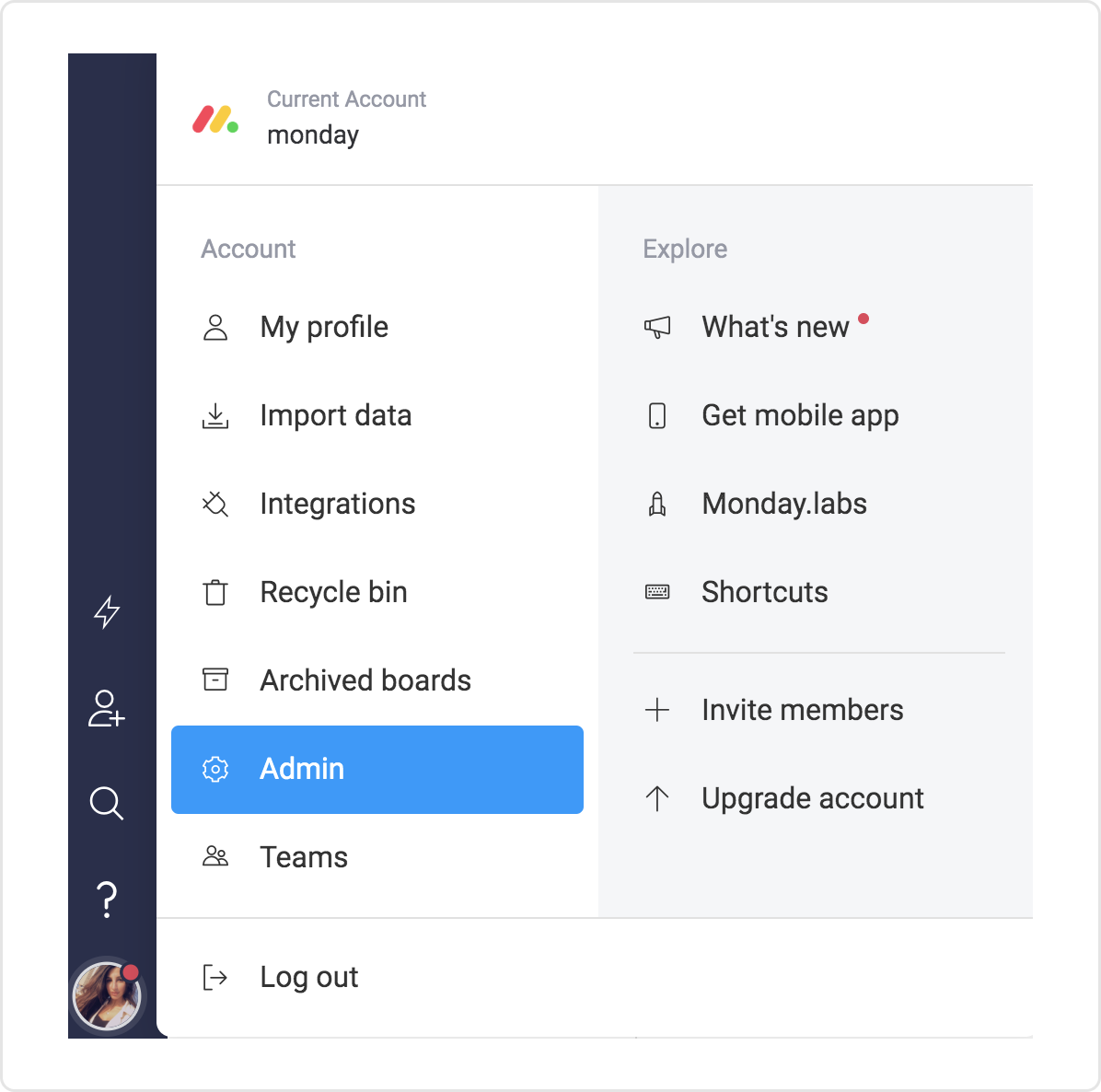 Next up, select Customization >> Features, choose the radio button to either enable or disable previews, and save your changes.
Yay! You did it and can get back to the platform.
If you have any questions, please reach out to our team by using our contact form. We're available 24/7 and happy to help! 🙂