The Hour Column allows you to write down and assign specific hours to your pulses!
How do I add the column?
To add it, click on the + icon located on the top right of your board and select "Column Center".
Once in the center, select the option "Hour" as in the screenshot below:
Customize it!
Once the column added, click inside any cell to add specific hours to each of your pulses!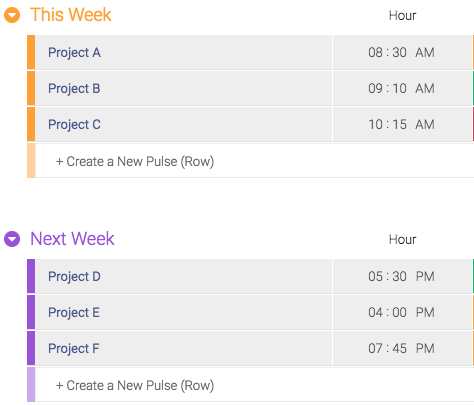 You can change the hour from "AM" to "PM", by just clicking on the "AM" text in the cell:

Filter your board by specific hours!
You can now filter your pulses by specific hours using the "Filter by Everything" option within your board: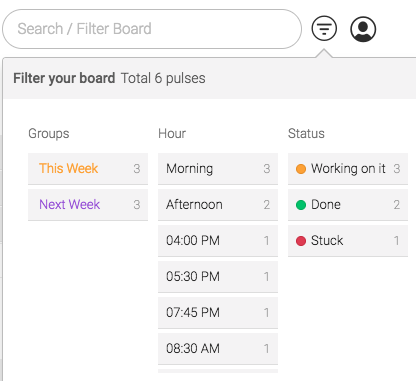 You can filter for tasks happening in the morning, afternoon, evening, or for specific hours that you have registered in your board: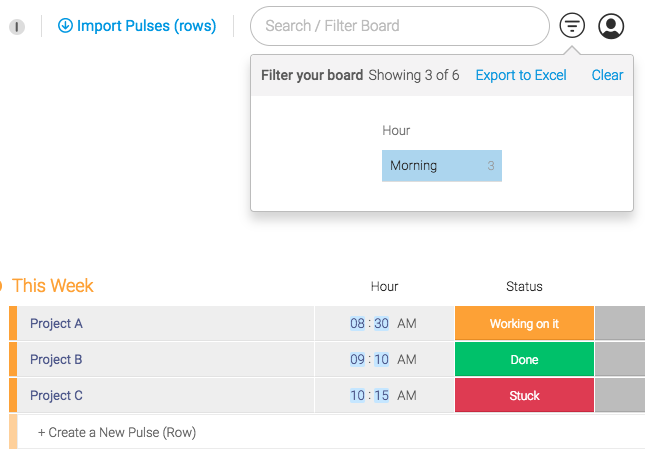 If you have any questions further questions, please feel free to reach out to our customer success team right here. We are available 24/7 and happy to assist :)