One of the best things about monday.com is that it's very visual and gives you a big picture at a glance, and Status columns is one of the key factors to this. The Status column allows you to see if the task is completed, is being worked on, or just any status you wish!
Add the column
To add a column simply click on the
button in the upper right-hand corner of the board and choose Status from the dropdown menu:

Edit the labels
Now it's time to edit the Status labels! To do this click on one of the Status column cells and click on Add/Edit Labels button at the bottom: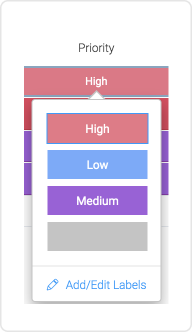 Here you can change the order of the status labels, the text, and add more labels.
You can also change the colors of your labels here:

You can choose amongst 30 different colors! Don't forget to click Apply once you've finished!
Note: As a best practice, we recommend leaving the grey status label blank. The grey label is the default label that appears when an item is created. Assigning the grey label a status can cause confusion among your team.
In each of your boards, you can choose the labels that define a status as "done". Click on your status column and pick "column settings". From there, click on the label color you want to pick as "done".
You can also merge the Status column with the Due Date to create reminders. Read here on how to do this.
Crush your tasks with some holiday spirit
Get in the holiday spirit with some winter-themed labels! If you weren't motivated to turn your tasks green before, just wait until you see what happens when you complete your tasks now!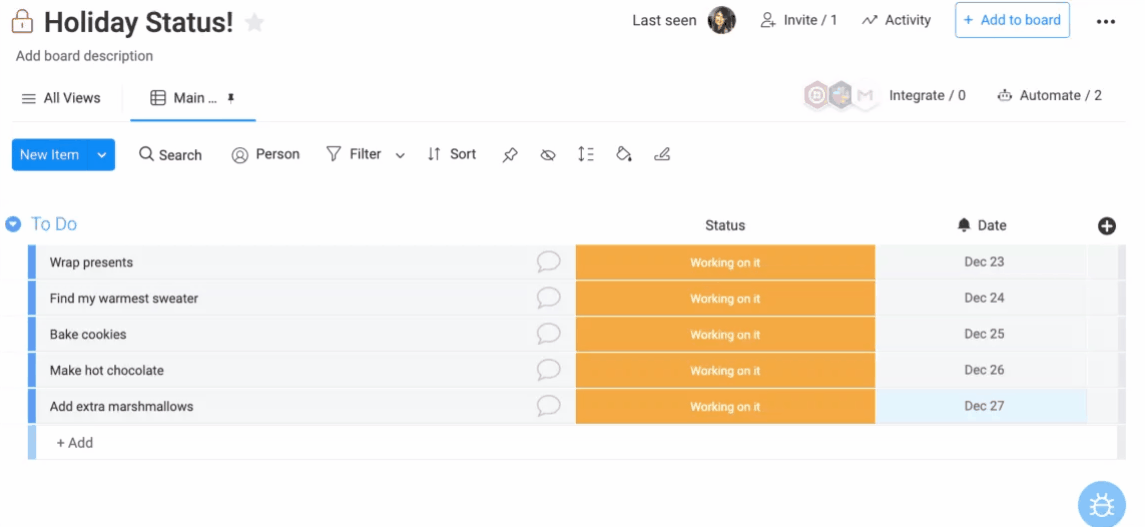 You can disable this feature for your account in monday labs without affecting other users on your account. Admins can write to us here to disable it for their whole account.
Add a footer to see the progress
You can add a footer to your status column to see in one glance the progress of your column. To do so, click on the arrow located on the right of the column's title and select "show footer".
You can choose for the footer to show a summary of what has been done, or of all labels. To do so, click on the footer as below:

Et voilà!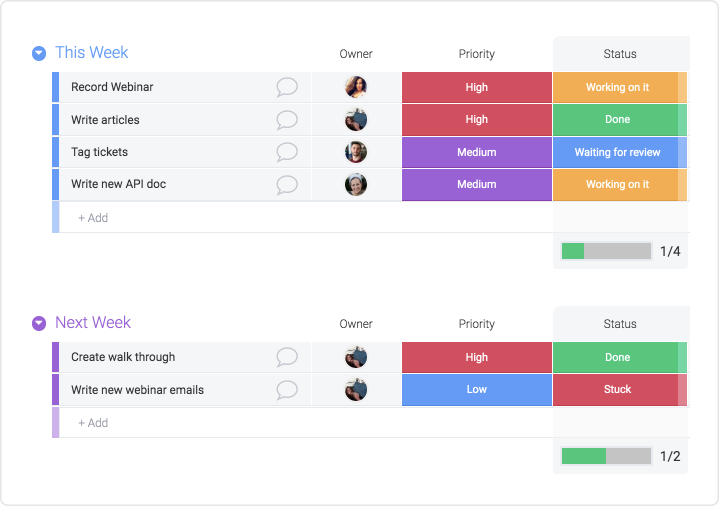 If you'd like to communicate on a specific status simply click the + sign that appears on the right hand corner of any status.
That post will show as well in the updates section of your item as below:
Once you change your status, the note will disappear but remain in the updates section.
You can create default status labels for your monday.com account. This is useful to stay aligned and keeping the same statuses across your boards. To create default labels, keep reading below!
Step 1
Click your Profile Picture (Avatar) and then select admin.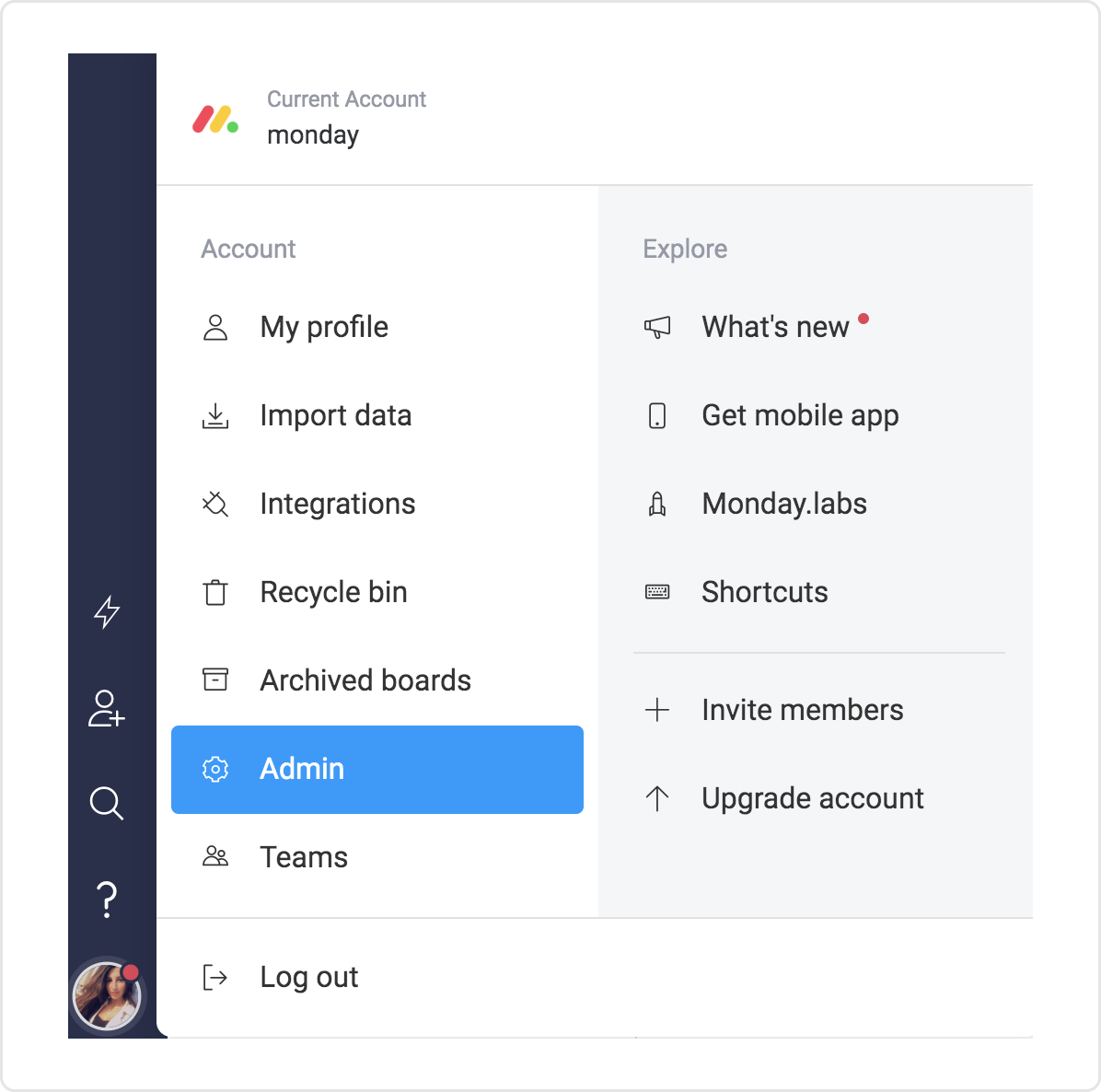 Step 2
Select customization and click on the tab "boards" as in the screenshot below: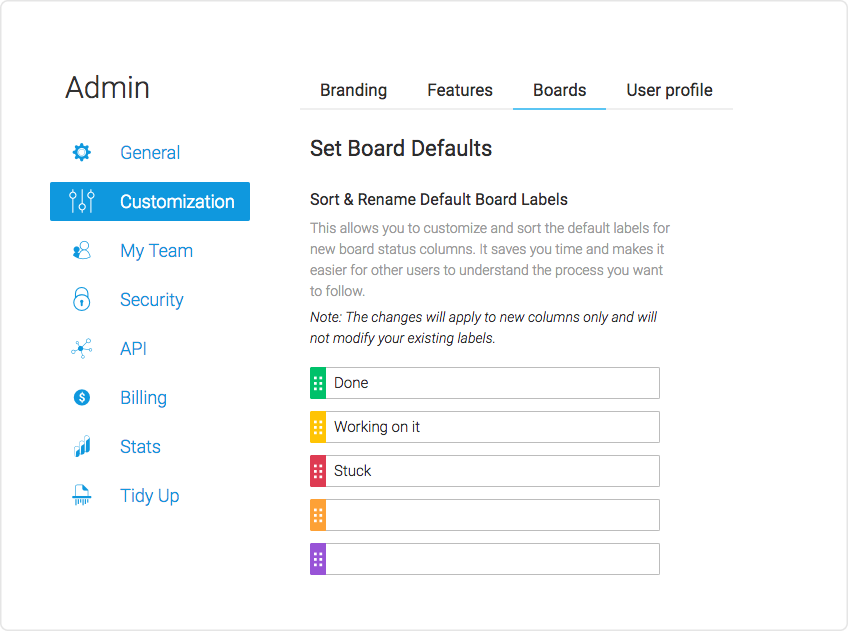 Step 3
Edit your status according to your preferences. You can pick among 30 color labels! To learn more about the customization of your labels and account, please click here.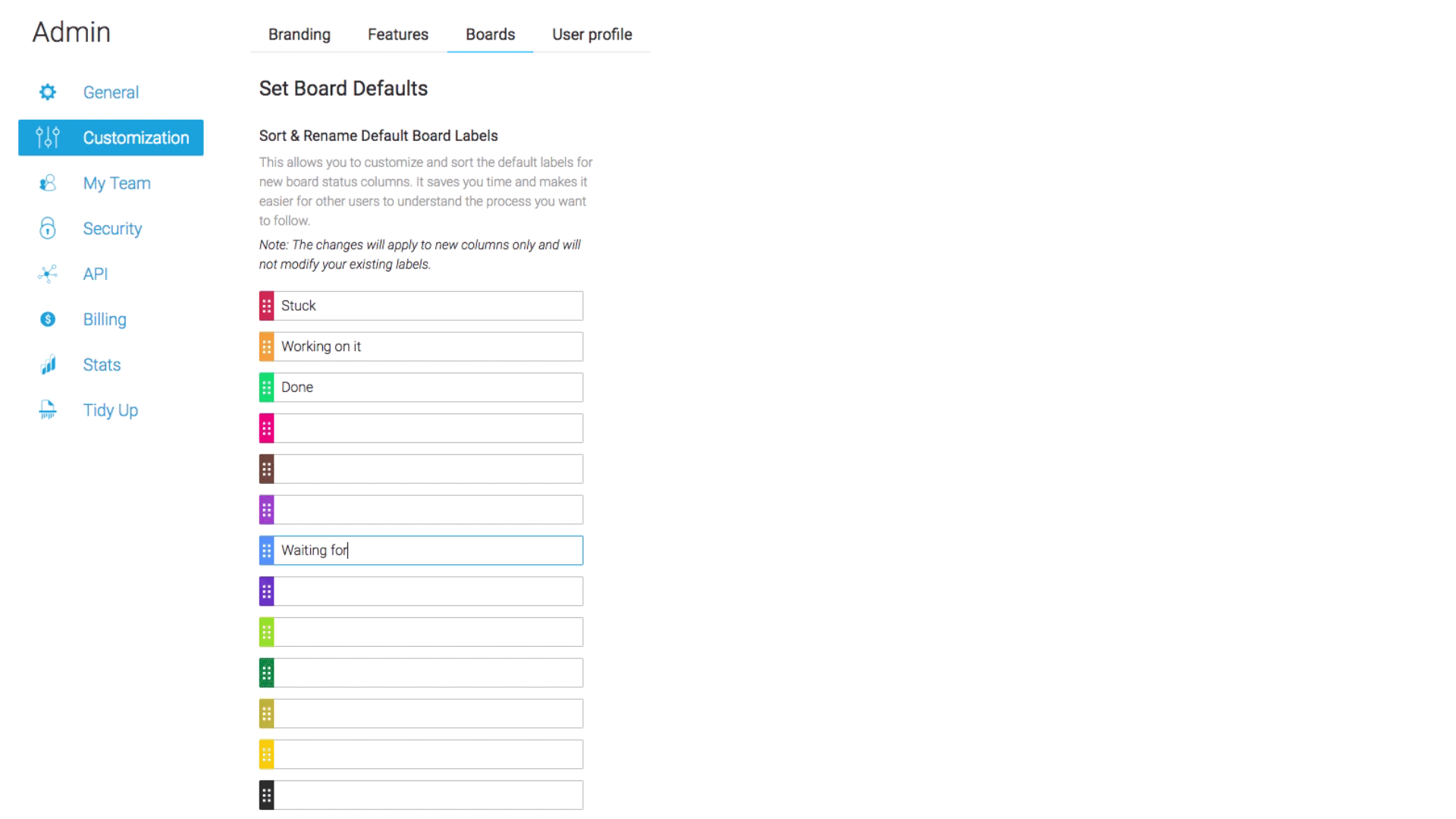 Note: This will not change any labels in status columns that have already been created. This will only work proactively to new status columns created.
If you have any questions, please reach out to our team by using our contact form. We're available 24/7 and happy to help! 🙂