Working with clients internationally, traveling a lot or just looking for a new apartment?
Travel logistics might be time-consuming and dreadful, but not with the Map View!
Add a Location or Country column
Make your Location column or Country column visual with the Map view. Simply add either or both of these columns to your board.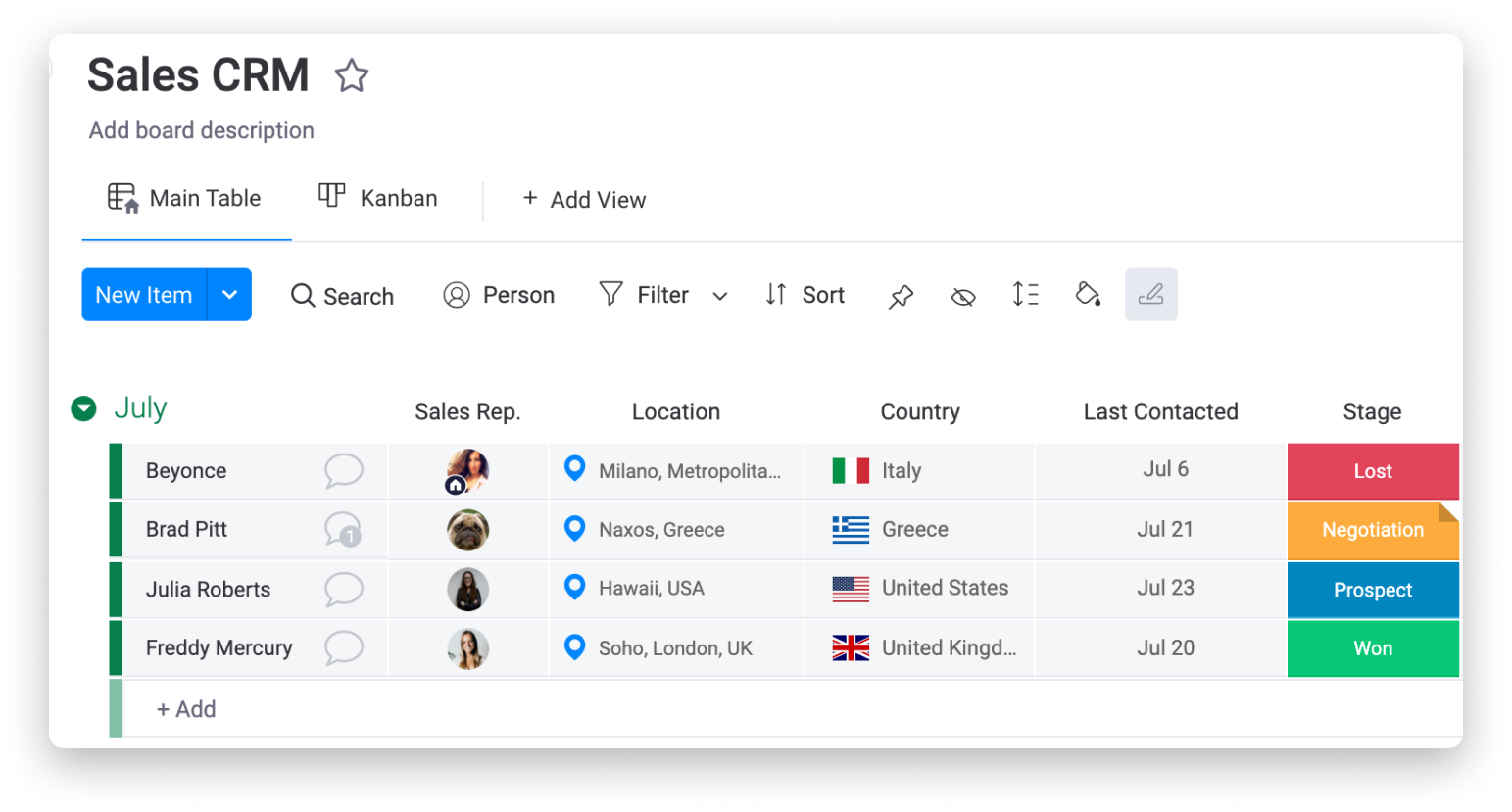 Add a Map View
To add a Map View, click on on the "Add View" button at the top of your board and press on "More views" to access the full view center. Simply locate the map view and click to add it!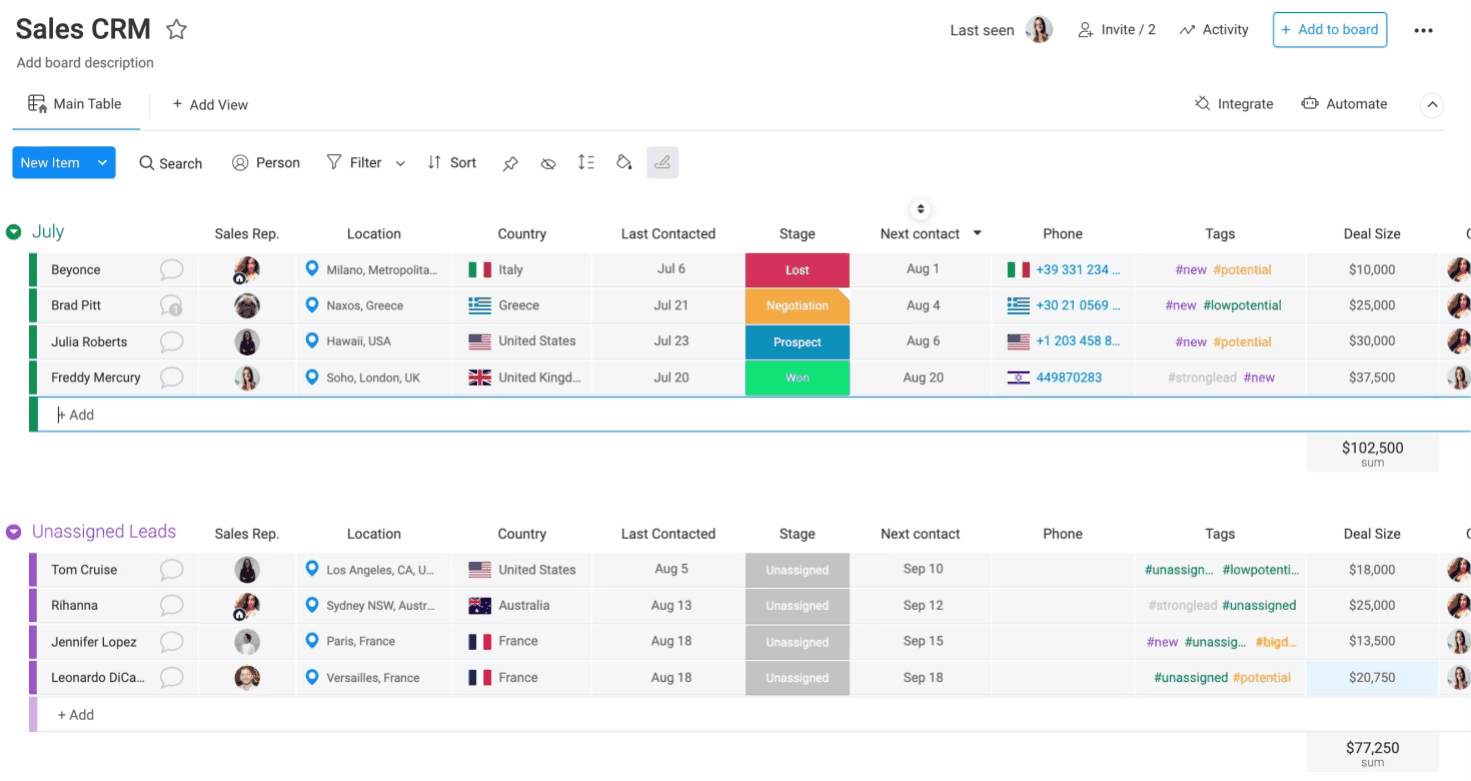 Once you created the view, you will see all the locations from your board on the map: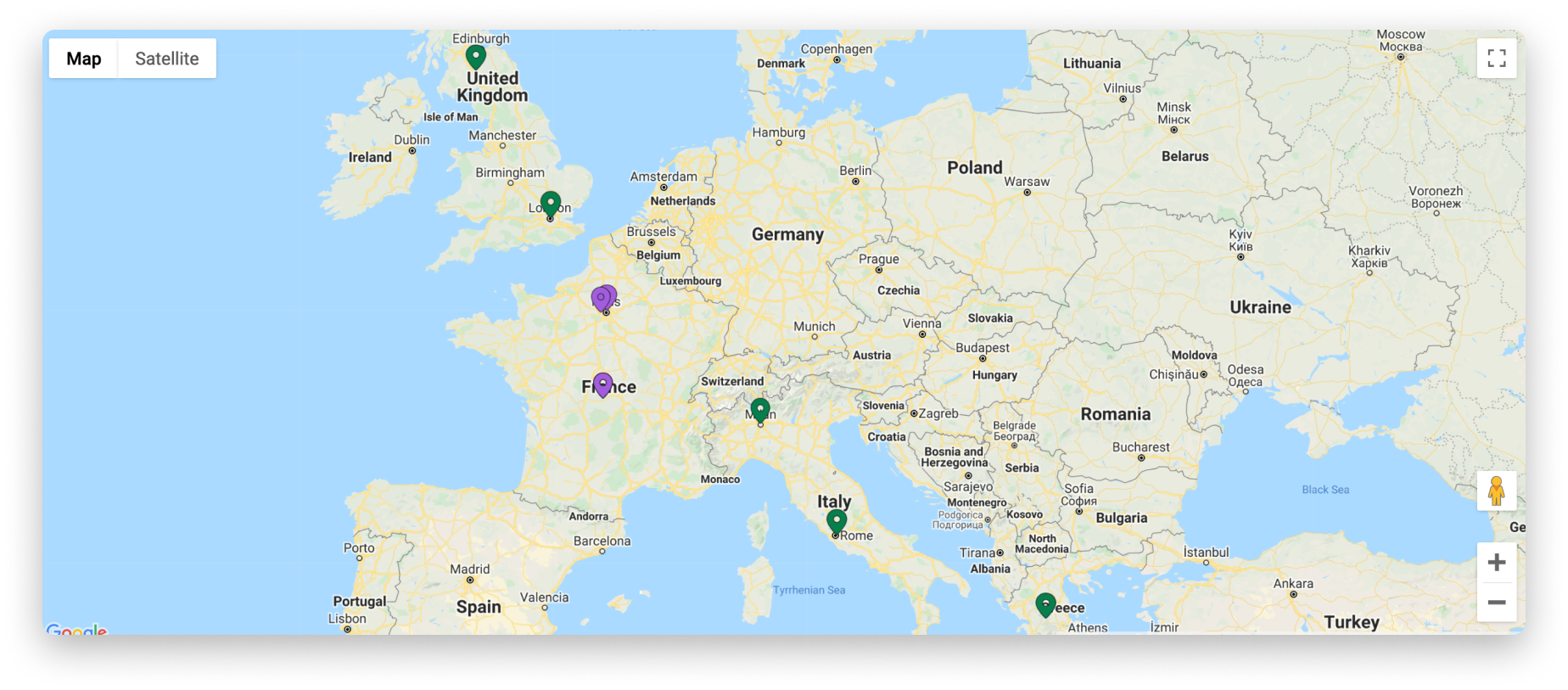 Map markers are colored corresponding to the color of the item's group.
Add and edit items directly from the map!
The location's image is shown when you click into on the location tooltip.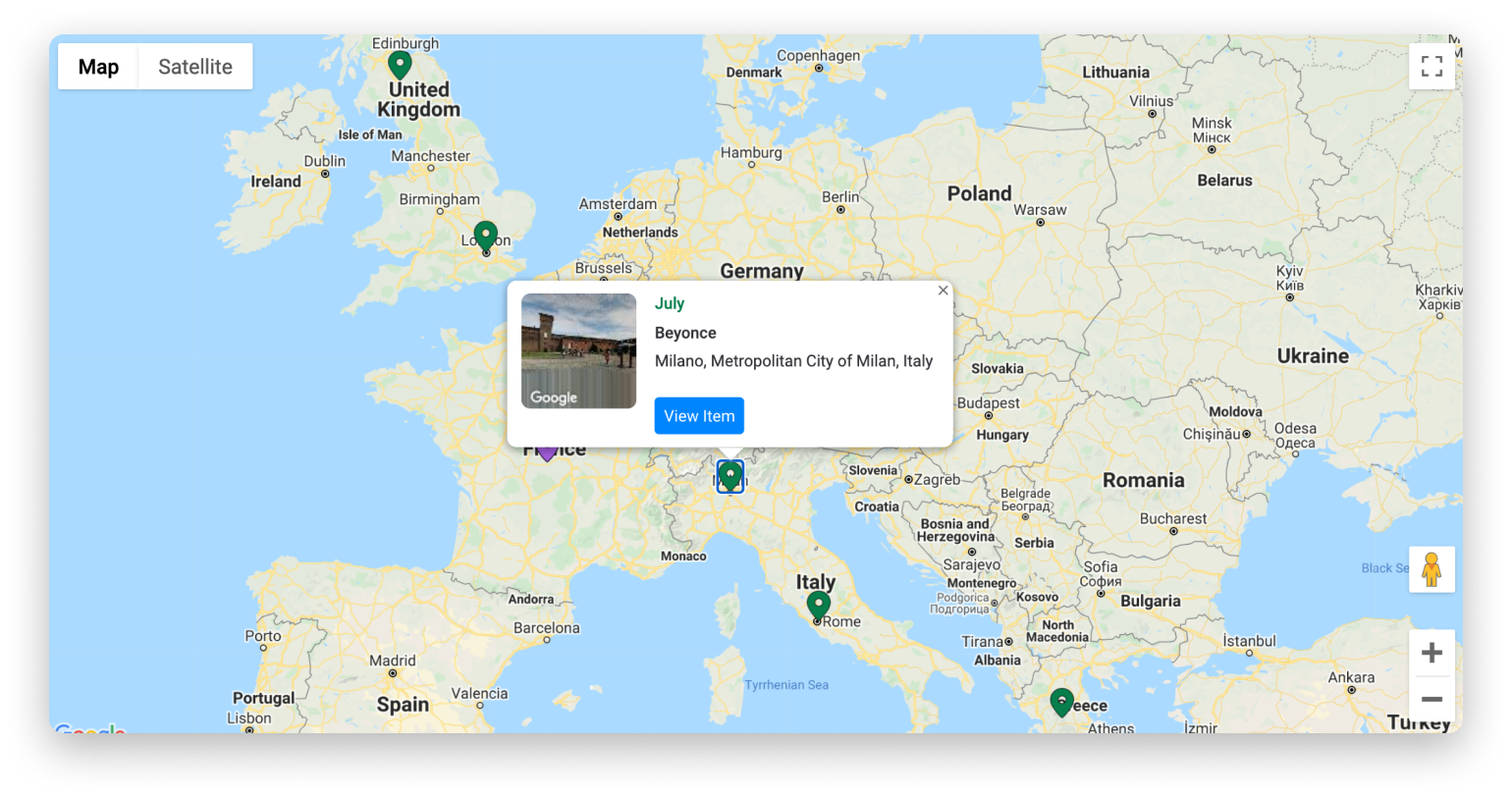 By clicking on "View Item" the item card will open, allowing you to make changes to your item without having to go back and forth to your Main Board View.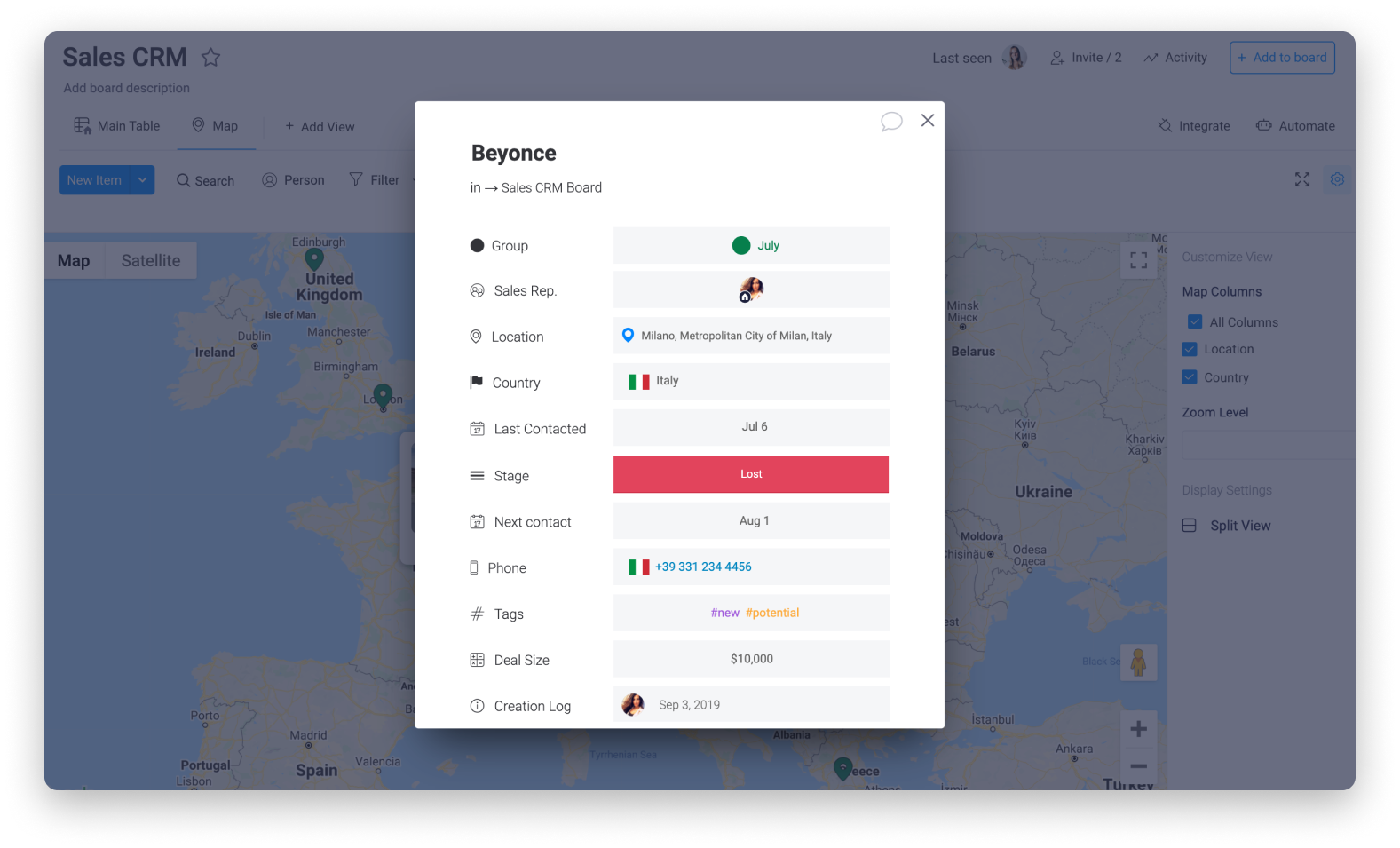 To create a new item directly from the Map View, simply click on the blue "New Item" button at the top left of your screen and fill out the respective columns of the new item as you wish!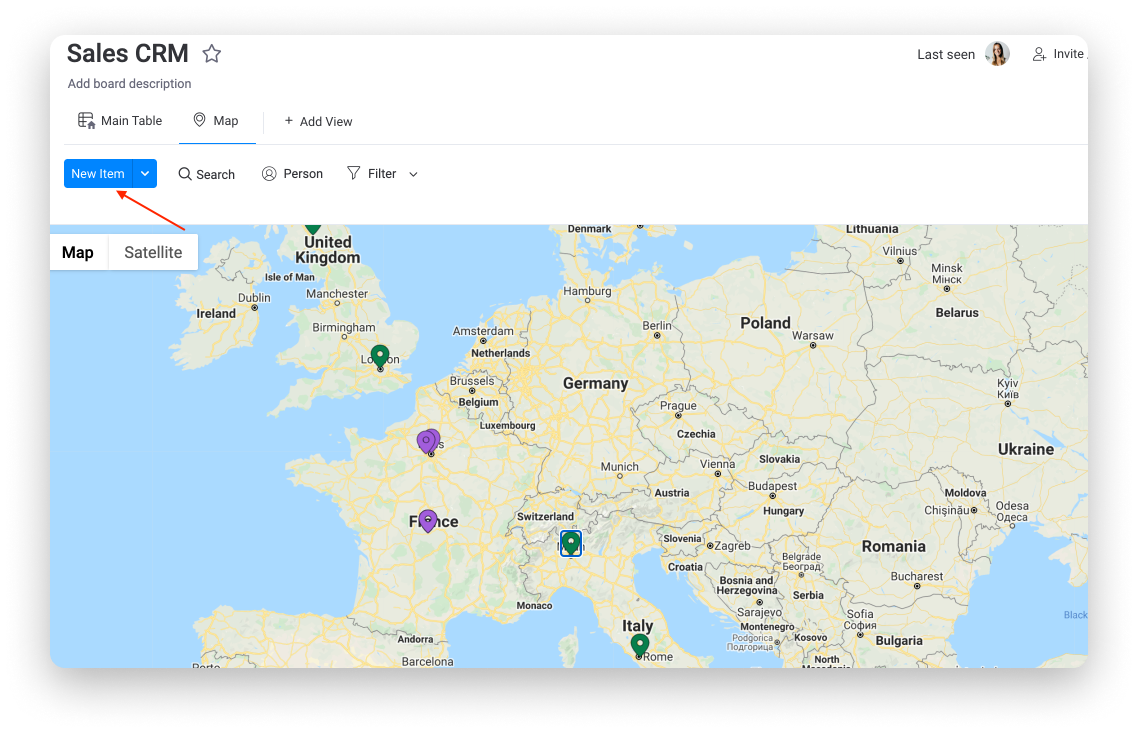 Set a default Zoom Level
You can now set a default zoom level on your map so that you can see all of the markers in the perfect proximity! A wide zoom will show you markers in multiple countries or cities, while a close zoom will spread out markers that are aggregated in the default zoom level.
Open the Map View's settings by clicking the 'Settings' button at the top right corner of your Map View. Then, just input any number between 1 and 22 (1 is the widest view, and 22 is the closest zoom) in the field under 'Zoom Level'. This number will stay set every time you exit and re-enter your Map View!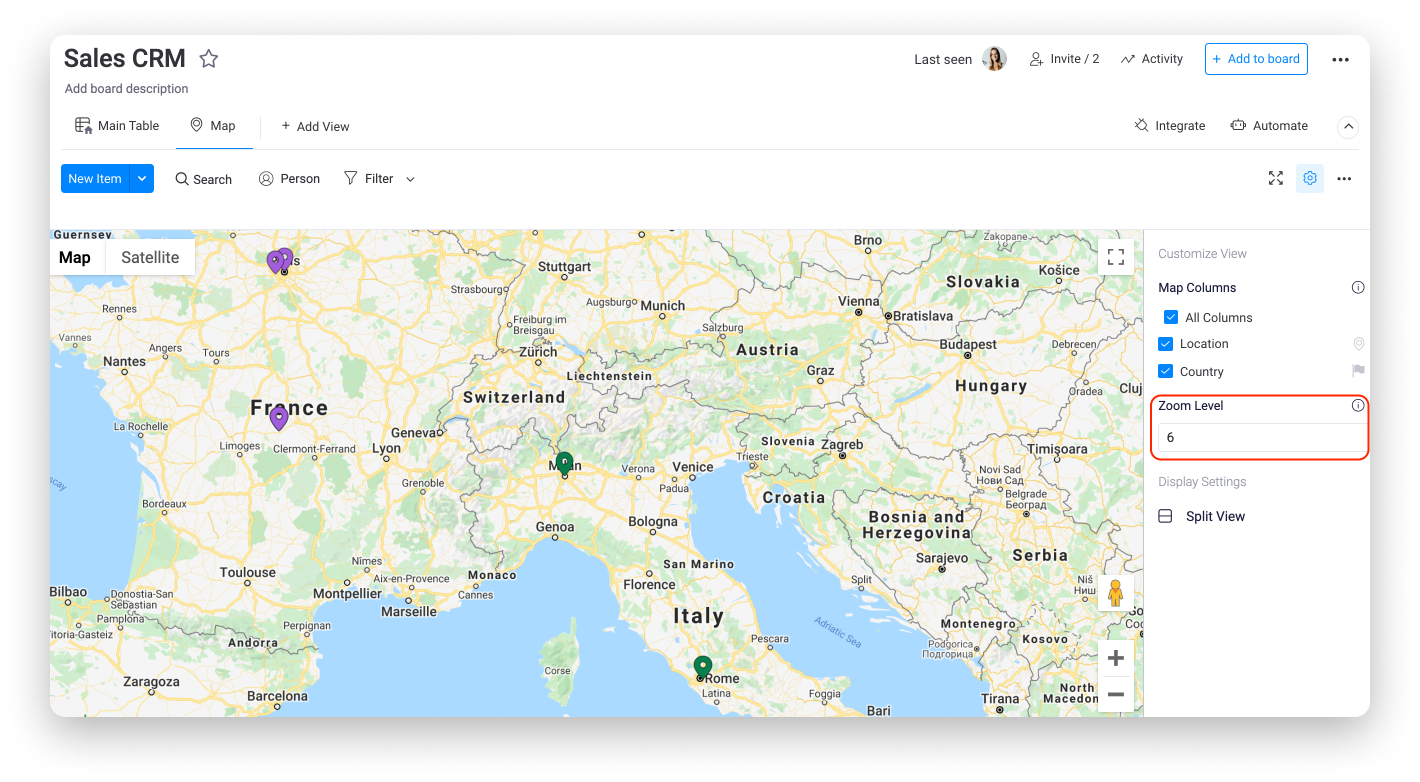 Share your Map View publicly
You can make your Map View public by sharing it or embedding it on your website! To do so, hover over the Map view name to open up the three-dot menu and then on 'Share' as shown here: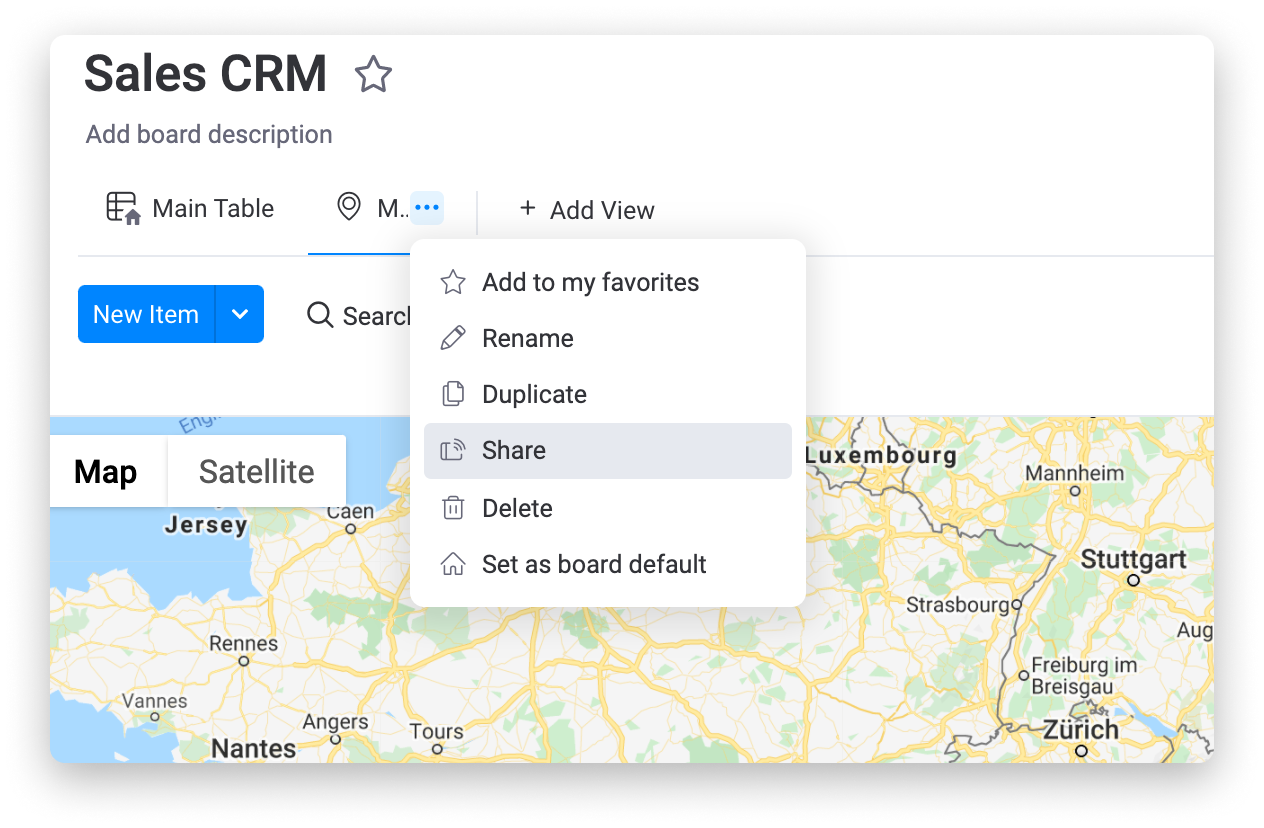 You can share your map with anyone using the shareable link or you can embed your map in your website using the embedded link! For more information about how to share views, check out this article.
If you have any questions, please reach out to our team by using our contact form. We're available 24/7 and happy to help!