The item ID column allows you to have a unique ID number associated to each item of your board. 1️⃣ 2️⃣ 3️⃣
To add it, click on the + icon located on the top right of your board and select "column center".
Once in the center, select the option "item ID" as in the screenshot below:
Each item of your board will then be associated with a unique number as below: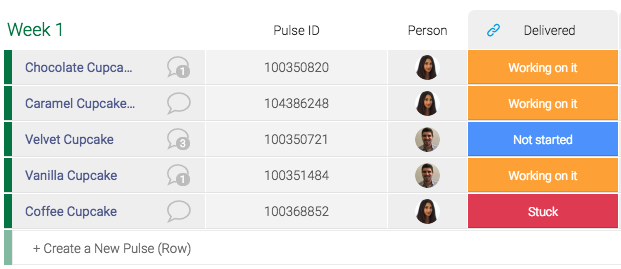 Note:
If you click on the column settings of your column, you will also have the option to either copy this ID number or copy the item URL.

This column is super useful if you have orders and want to have specific tracking numbers for them. In case you would like to customize these IDs, you can then use the count by column.
If you have any further questions, feel free to reach out to our customer success team at [email protected]. We are here for you 24/7.