Working in design and need a column to help you pick and work with specific colors? We came up with the Color Picker Column just for that! With this new feature, you'll be able to use this column to work with specific colors and track down their respective color codes. You are also able to select whether you'd like to work with the Hex Color Code or the RGB Color Code.
How to add it?
To add it, click on the + icon located on the top right of your board and select "Column Center":
Once in the center, select the option "Color Picker" as in the screenshot below: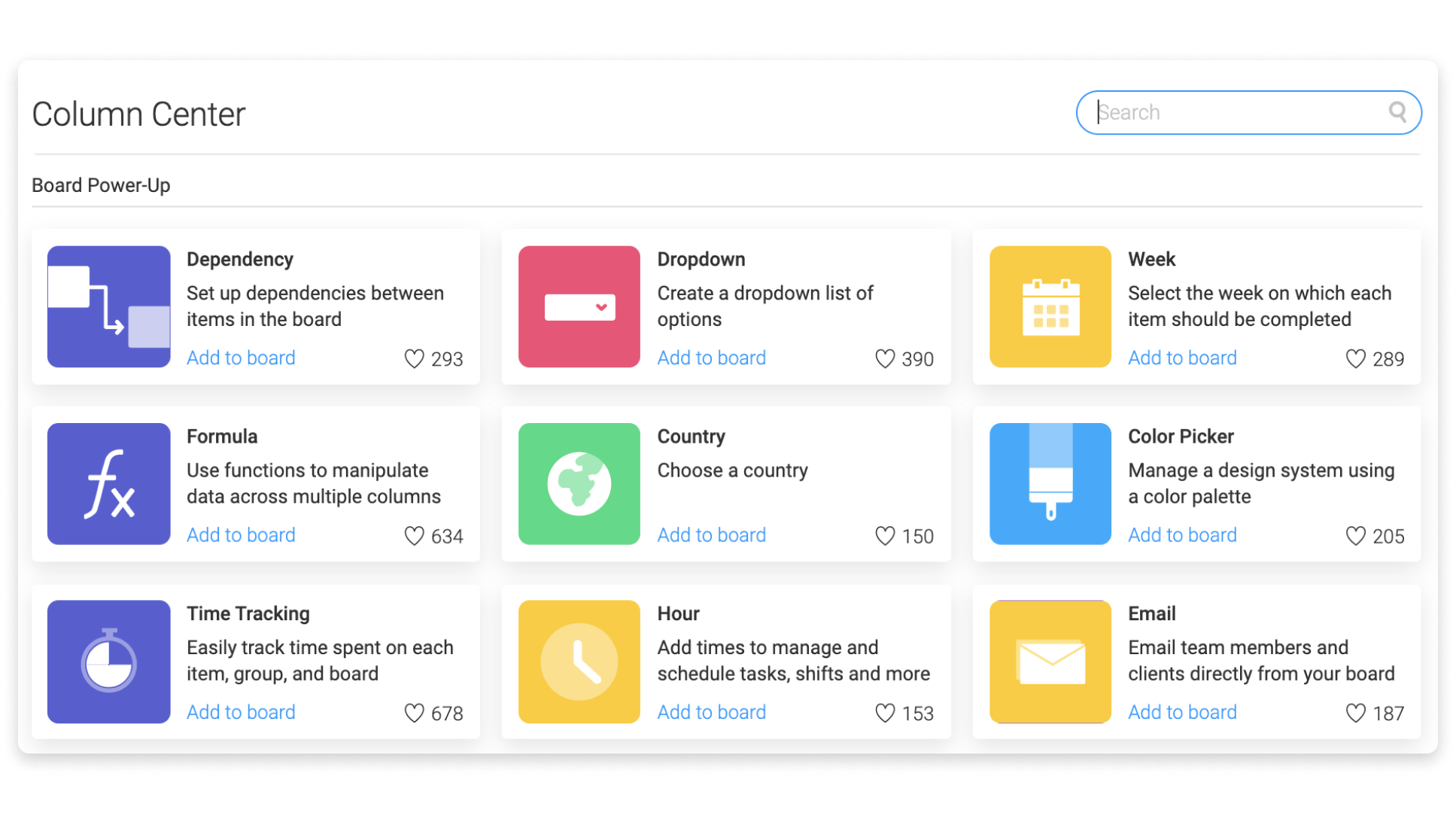 How does it work?
Once you add the column to your board, click on the cell and you'll be able to select your desired color: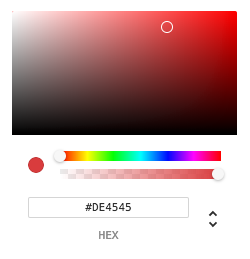 Once you pick you color, you will see in your cell both a display of the color you selected, as well as its color code:
Hex Code or RGB Code?
The default color code in the column is the Hex Code. However, you are able to set the color code for your entire column by clicking on arrow next to the "Color Picker" title, and then selecting "Column Settings":
You can choose there to change all the color codes in your column to RGB. By selecting this option, all of your items' codes will automatically change to RGB:
You are also able to change the color code for a specific item to Hex, RGB or HSL. If you click on the specific cell you'd like to work, click on the arrows next to the color code to change it to RGB: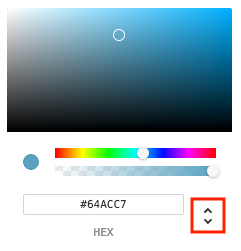 By clicking once on the arrows, you'll change the color code to RGB: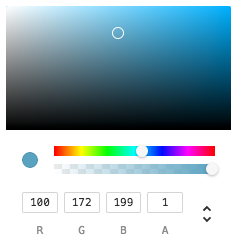 If you click on the arrows once again, you'll set the color code to HSL: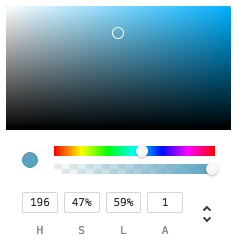 If you have any questions further questions, please feel free to reach out to our customer success team right here. We are available 24/7 and happy to assist 😃