The link to board column allows you to easily link a column to the pulses of another board. Keep reading to learn how it works! 👇
 Note:
This column does not create any kind of dependencies between pulses. Dependencies might be something we will implement in the future. You can
check out this article
for some workarounds for now.
How to add it?
To add it, click on the + icon located on the top right of your board and select "column center".
Once in the center, select the option "Link to board" as in the screenshot below: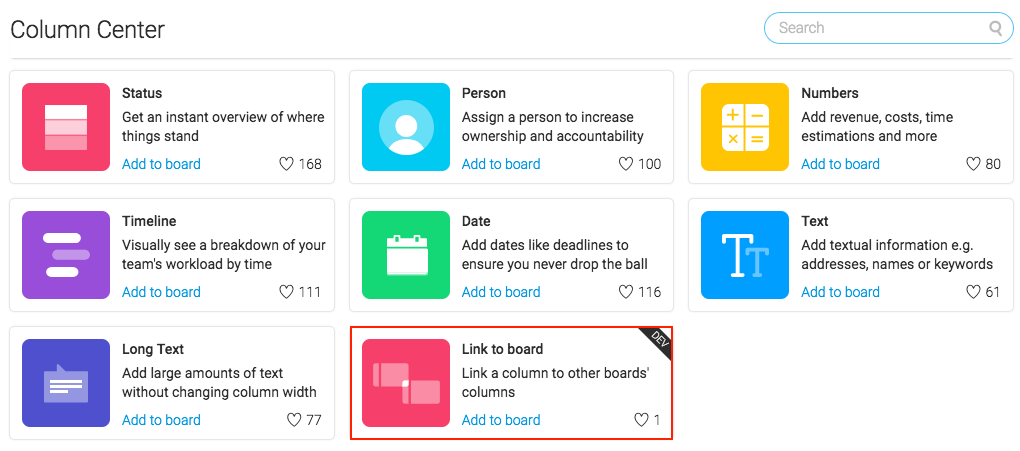 How does it work?
Step 1
Click on any of the cells and click on "choose a board to connect" as below:

Step 2
Pick the board you would like to connect with your column. In my example, I want to connect the cupcakes with my list of clients.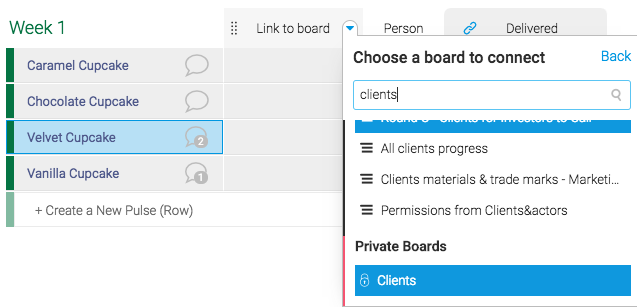 Step 3
Once done, click inside one of the cell and pick the pulse you want to connect from the other board to your current board. For example, I want to connect the Caramel Cupcakes to the Client number 1.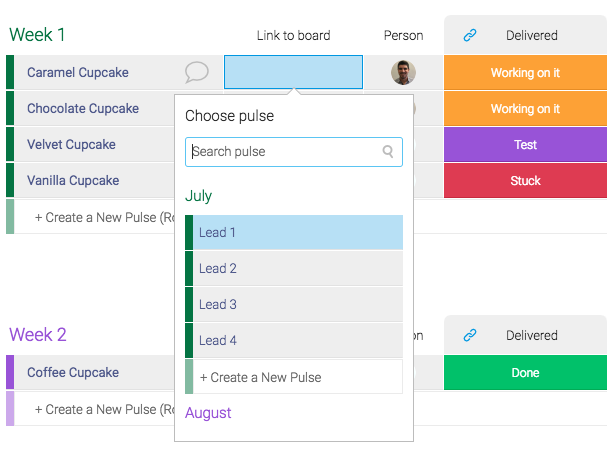 Wherever you click on your column, you will see all pulses of the board you have connected the column to. It makes it super easy to then link pulses from your board to another board.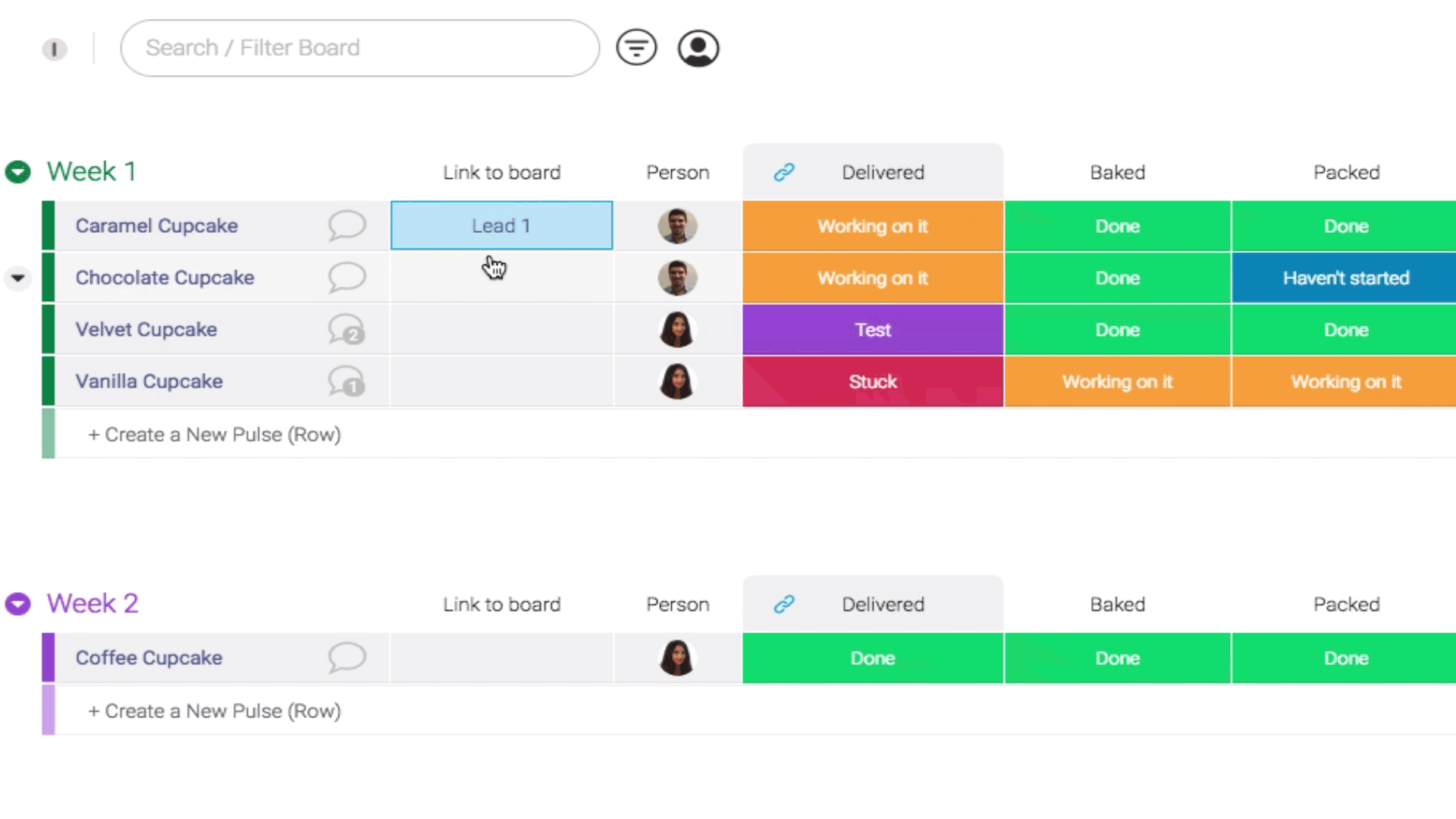 How to unlink a column?
lick on the arrow located on the right of your column's title and select column settings as below: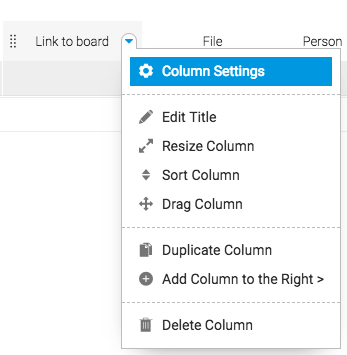 Once done, click on "detach link" as below:

Both your board and column will then be unsynchronized. 
 Note:
 Once you click on "detach link" all the previous links added in your column will be cleared.
If you have any further questions, feel free to reach out to our customer success team at support@monday.com. We are here for you 24/7 and always happy to help :)