Have just been invited to join a monday.com account and feel completely lost? We understand! It can be very overwhelming at first, which is why we have created this article with our top six tips to help you get started in an existing account! Keep reading to learn more. 👇
Before starting, you might want to customize your user profile. To do so, click on your avater located on the bottom left corner of your screen and select "My profile" as below: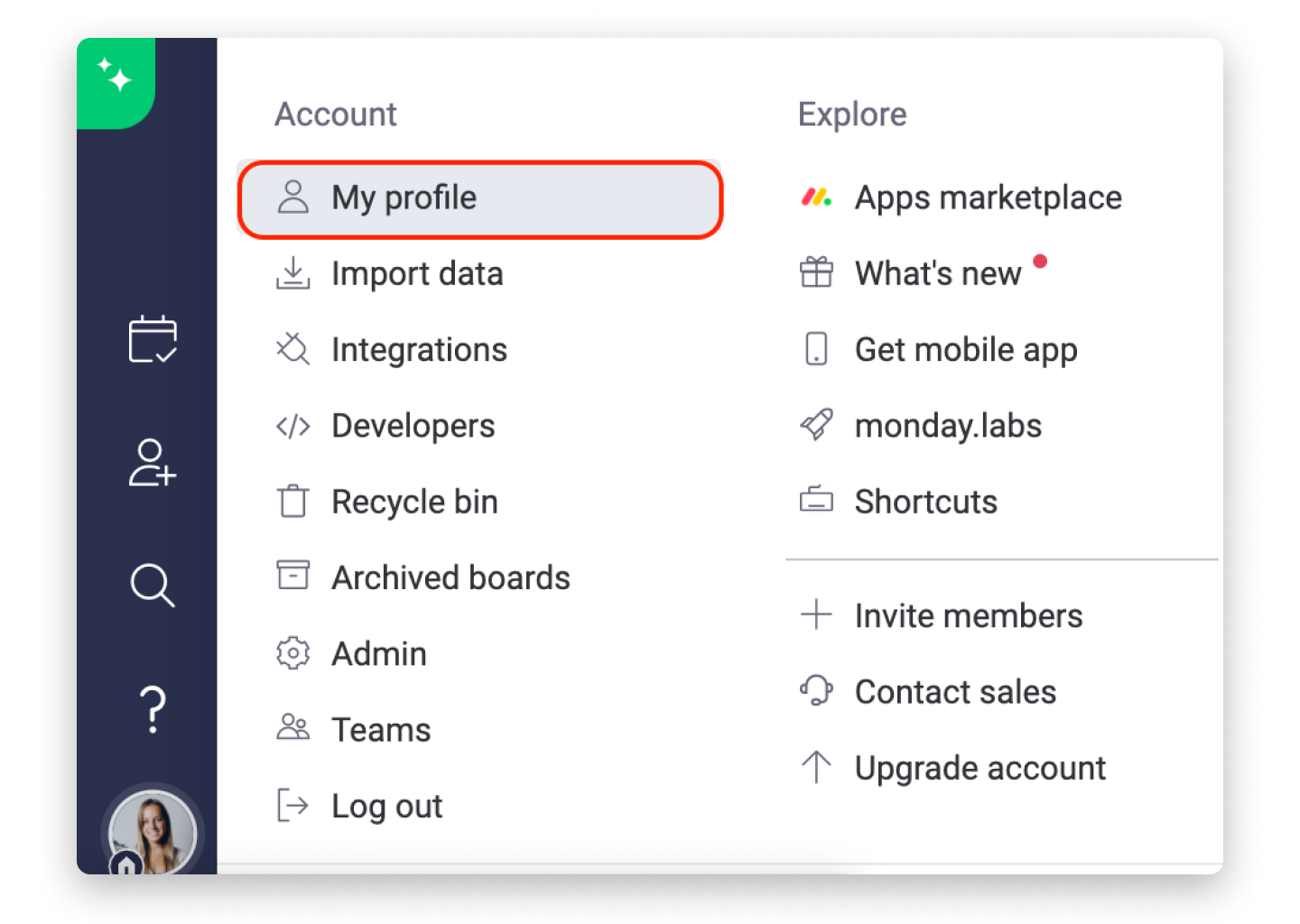 From there, you will be able to upload a profile picture and edit your details.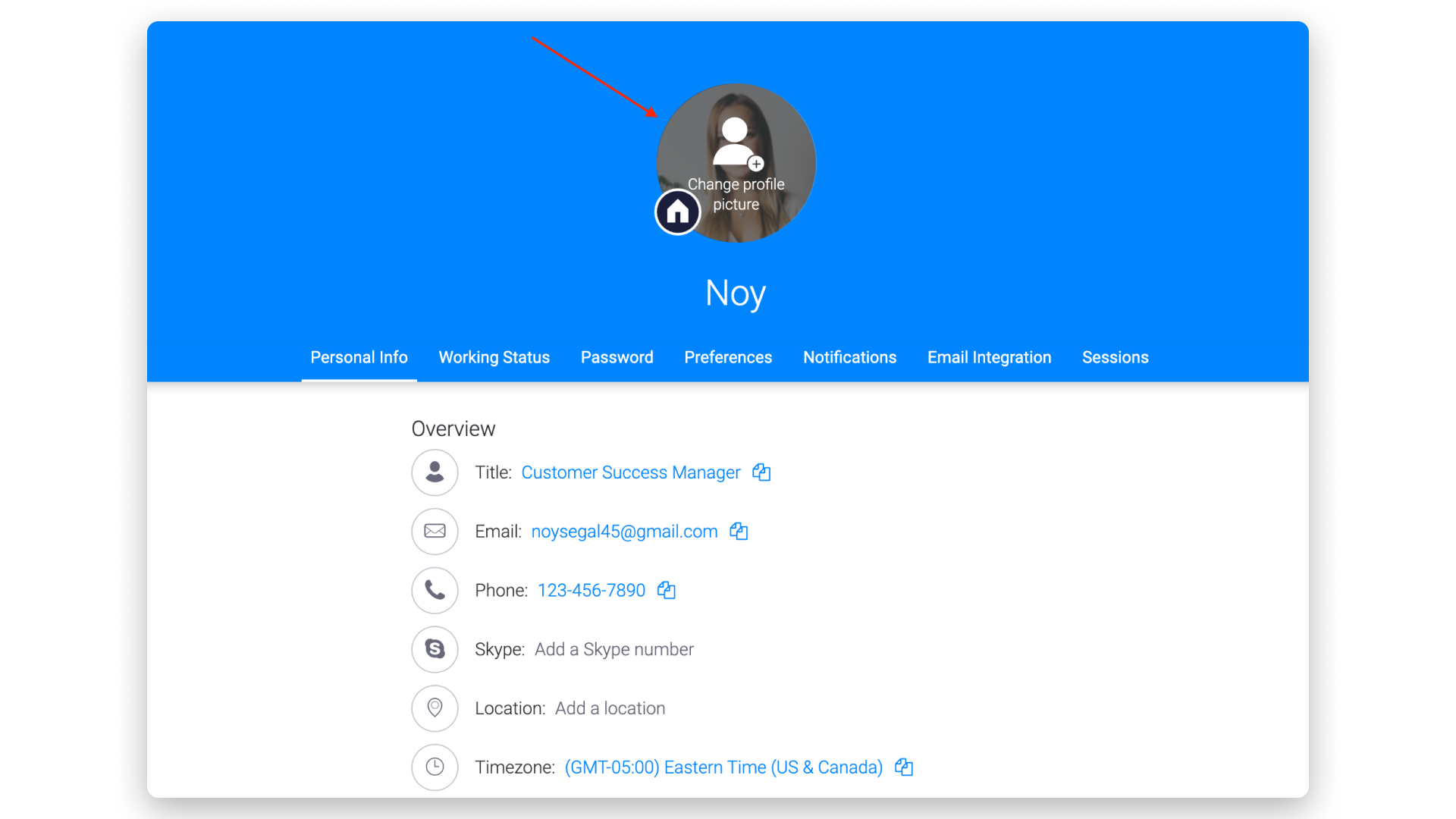 You can also change your email and password. To learn more about it, check out this article.
Tip: Having a profile picture will make it easier for your teammates to quickly identify that it's you!
In short, Workspaces provide your account with a hierarchy of organization in order to better manage multiple departments, teams and projects in one unified place on the left side of your account. Workspaces are important to understand when joining an existing account to ensure that you are able to properly organize your account and access relevant information.
How to join an existing Workspace?
Joining a workspace can be done by clicking on the name of the Workspace from the left pane, then clicking on "Join workspace" on the top right corner. Doing so will help provide you easy access to the information that is relevant for you.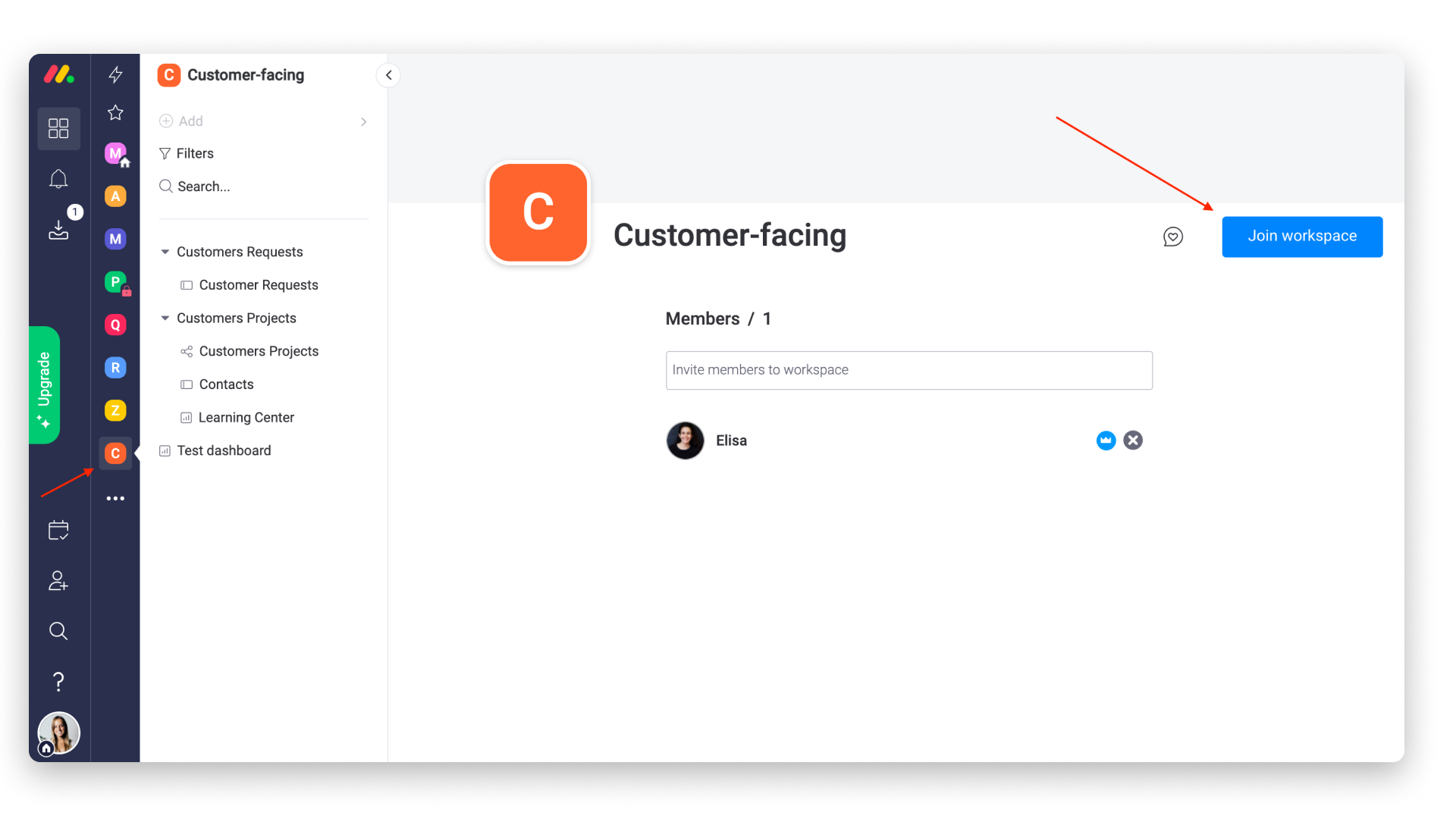 How to create your own Workspace?
Whether you're leading your own team, project, or simply want your own personal space on your account, you can choose to create a new Workspace. To create a workspace, click on the 3-dot-menu on the bottom of your workspace list and click on "Add new Workspace".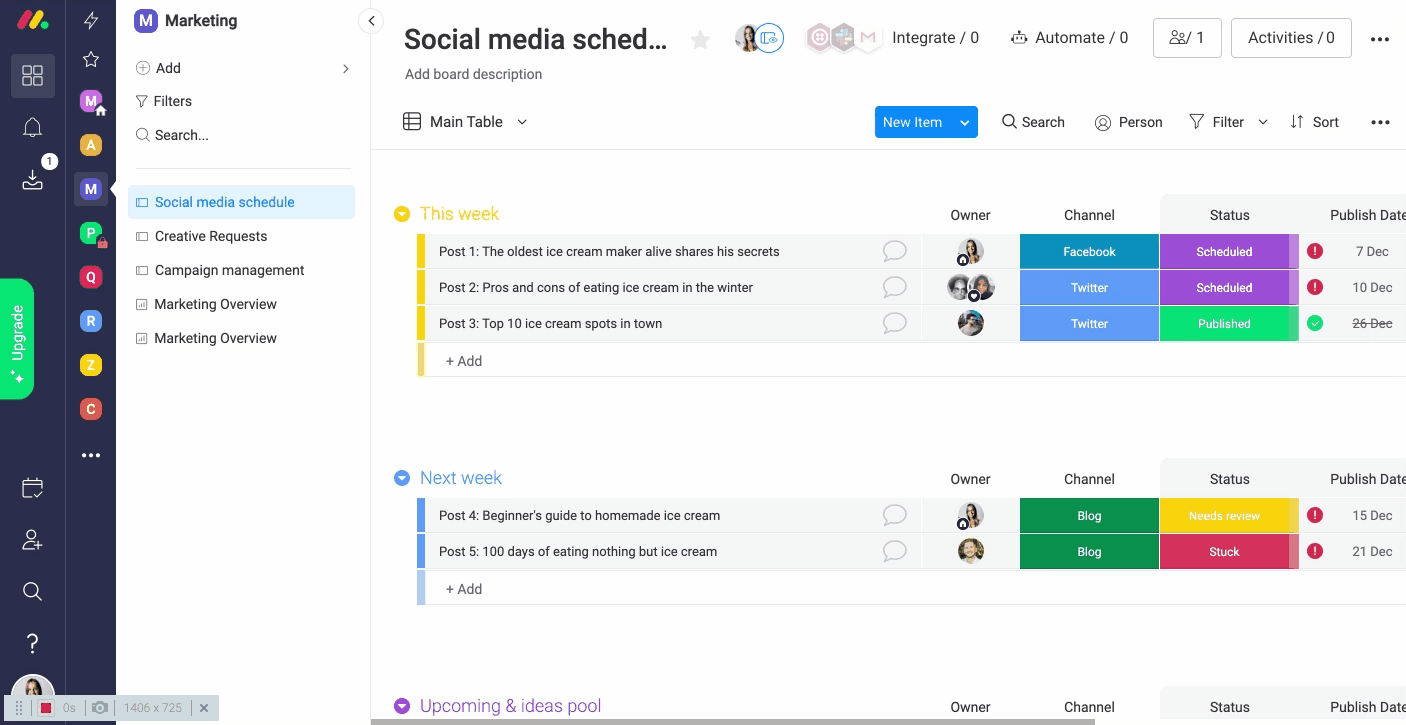 To better understand what a board is, check out this article. You can have three types of boards in your monday.com account and this article explains the difference between them.
How to subscribe to a board?
When joining an existing account, you may be overwhelmed by the amount of boards already there. You can subscribe to your preferred boards in order to stay up to date on only these specific boards, such as boards created by your team. To subscribe to an existing board, you simply need to click on the people icon at the top of the board and enter your name or email address.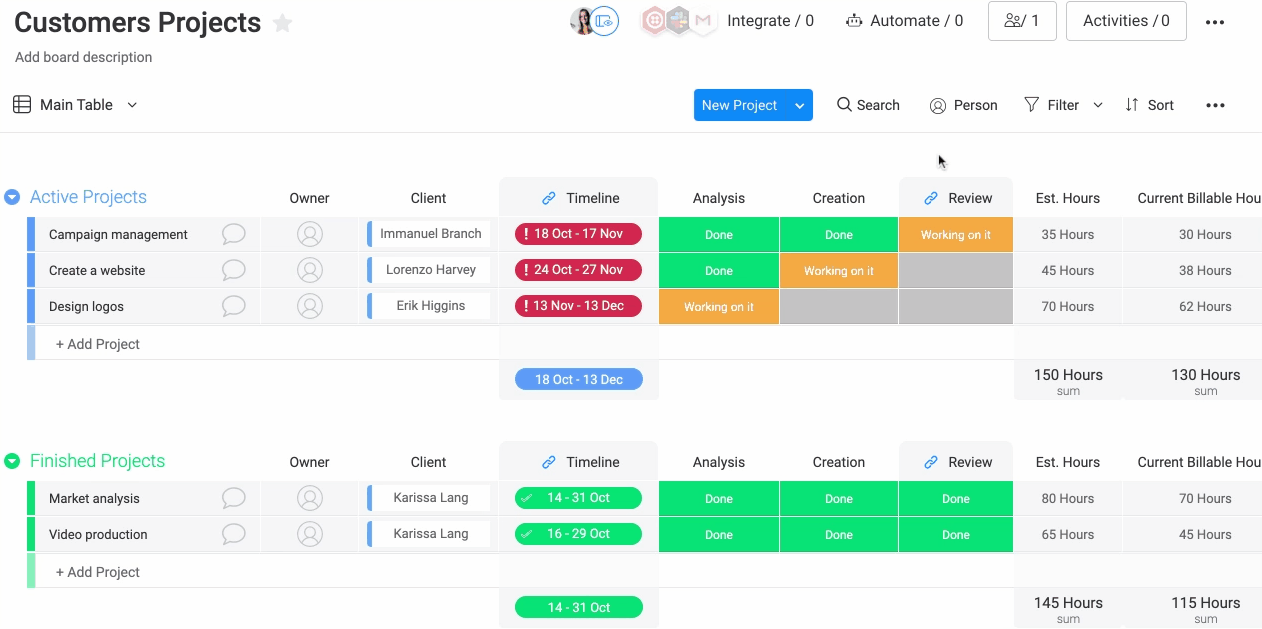 Learn more about the subscribe option right here.
The Inbox
The Inbox is where you will see all updates from board you are subscribed to, even if you are not specifically mentioned in that update or assigned to each item. You can think of this as a news feed, where you can see everything your team has posted on those specific boards.
The Bell Icon 🔔
You will receive notifications in the Bell Icon whenever someone:
Crowns you as an admin on the account
Assigns you to an item in a Person column
Mentions you in an update or a reply to an update
Mentions a team you are a part of in an update
Replies to an update you wrote
Subscribes you to an item or board
Deletes an item or board you are subscribed to
Archives an item or board you are subscribed to
Email Notifications
With this notification type, you will receive certain monday.com notifications directly to your email to ensure that nothing goes missing. By default, all email notifications will be turned on for each new user, but you can go to your profile settings to change that.
Managing Bell and Email Notifications
To manage your bell or email notifications, just follow these steps:
Click on your Profile Picture (avatar)
Then click your Profile
Click Notifications
Click on the checkbox to the left of a notification to enable/disable it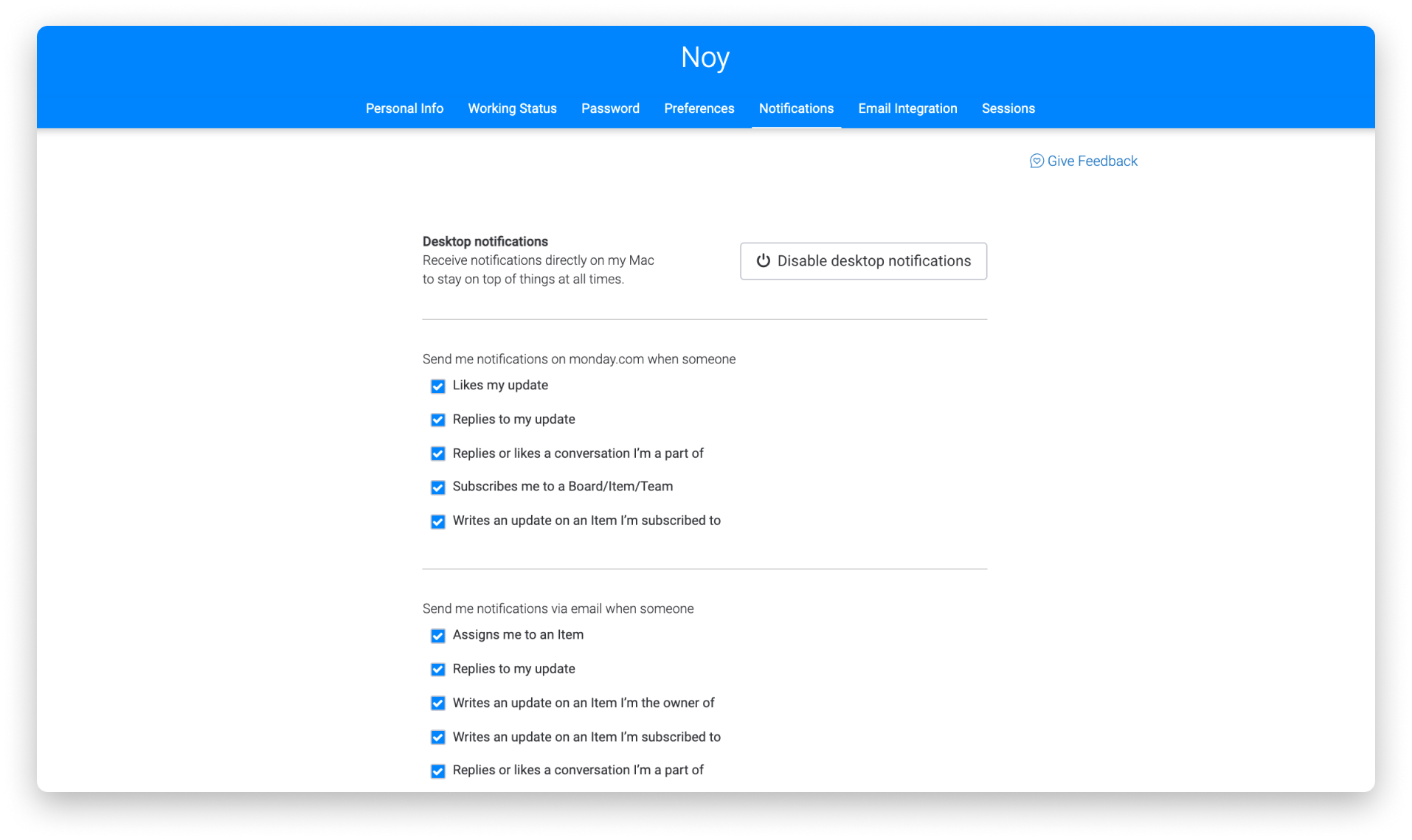 To learn more about notifications, check out this article.
View the tasks you are assigned to within a board
In order to see all tasks you have been assigned to within a board, you can use the board filter. This filter allows you to either search within the board for key words (e.g. a person's name and "Done") or filter the board to present a certain view (e.g. a person's name, "Working on It" and "This Week"). Type-in a keyword, or click on specific parameters that you are interested in seeing and voila!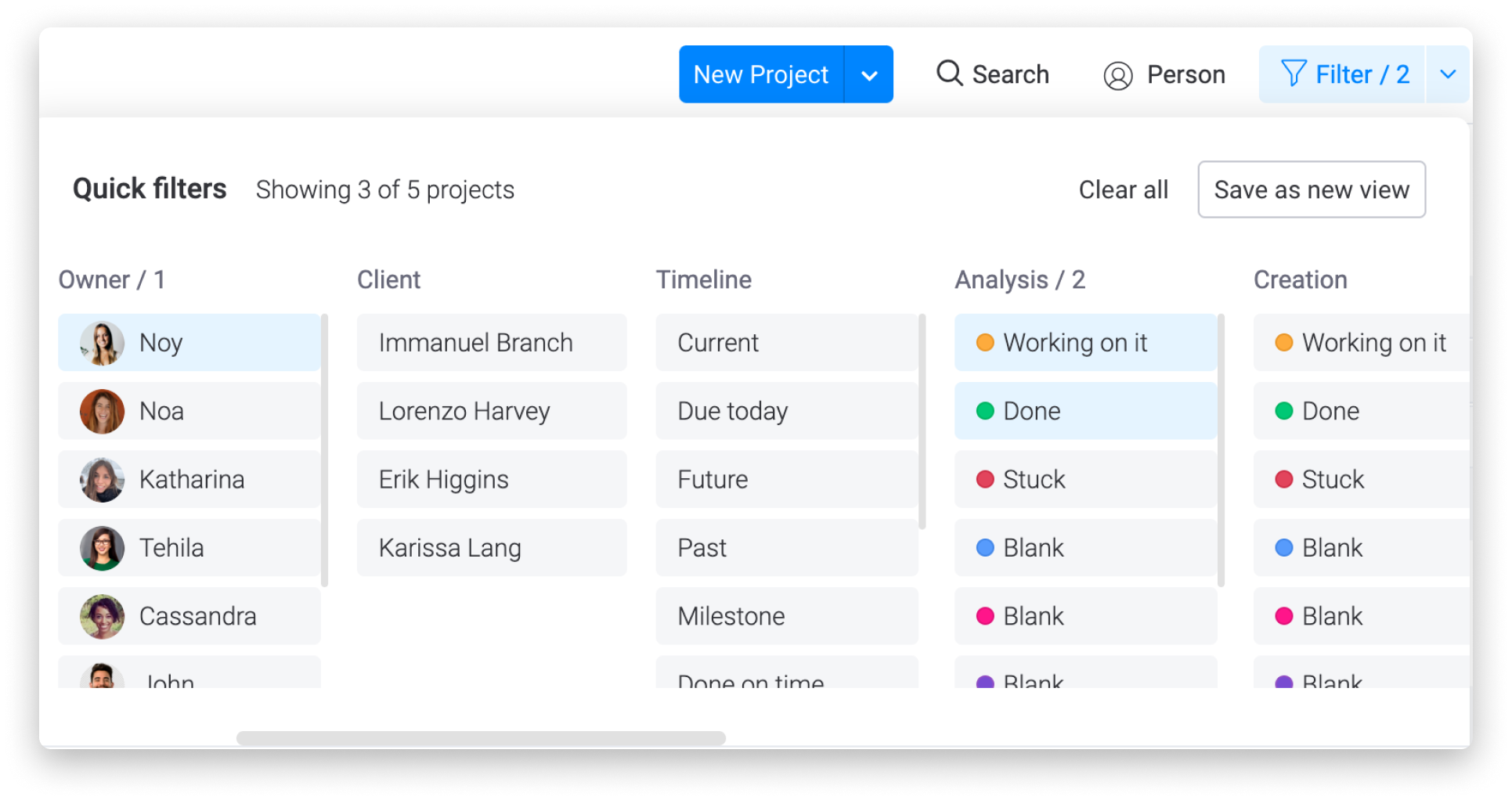 To learn more about it, check out this article.
View the tasks you are assigned across your monday.com account
Let's say you want to look for all the tasks that have been assigned to you and that have the status label 'Stuck'. Simply type these words, or any other key terms that you are looking for, in the Search Everything bar and press enter.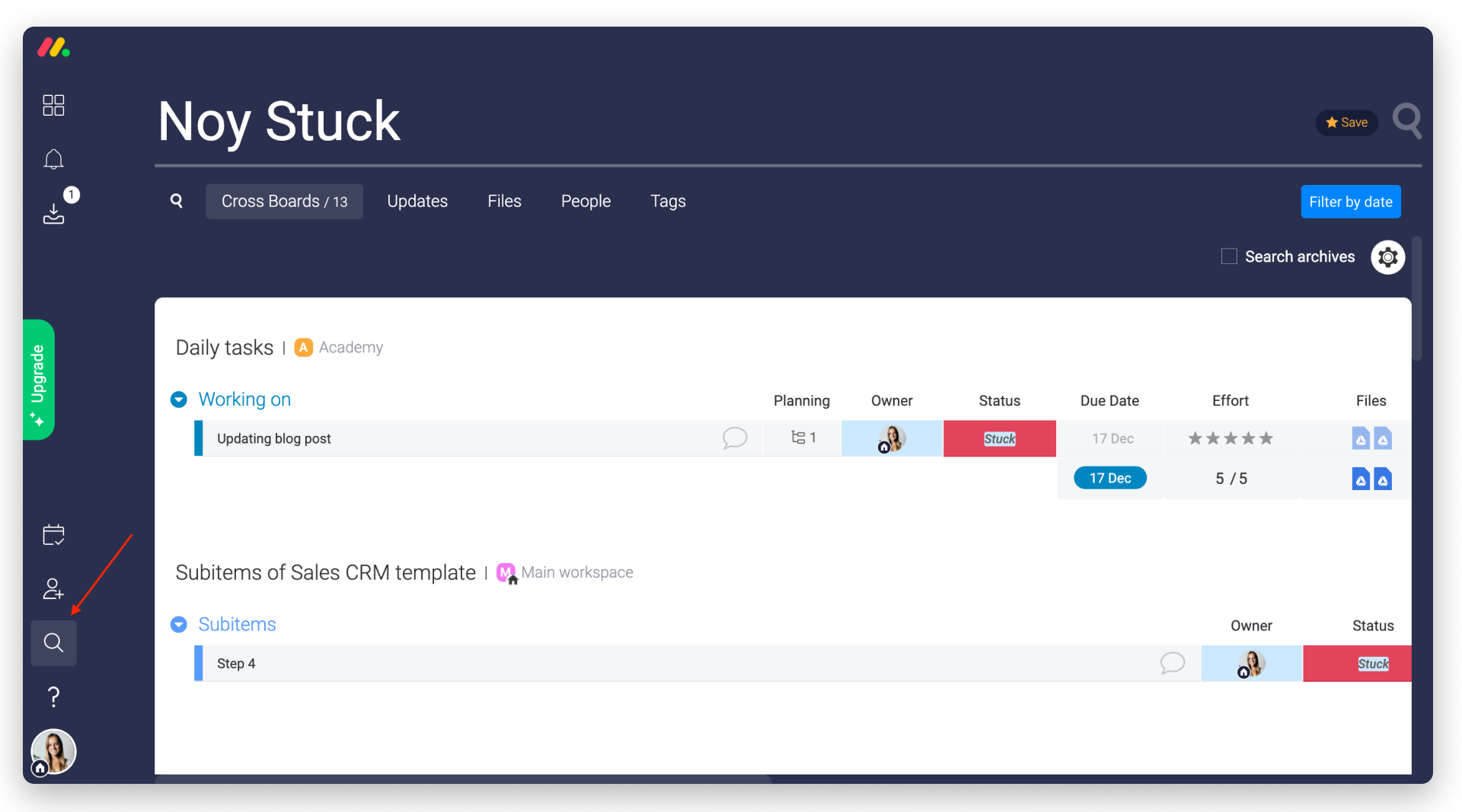 Check out this article to learn more about this feature.
Being able to communicate in context will save you from sending back and forth e-mails or messages. To send an update or message to a team member, simply click into and open the item you wish to communicate on and use the @mention followed by your message.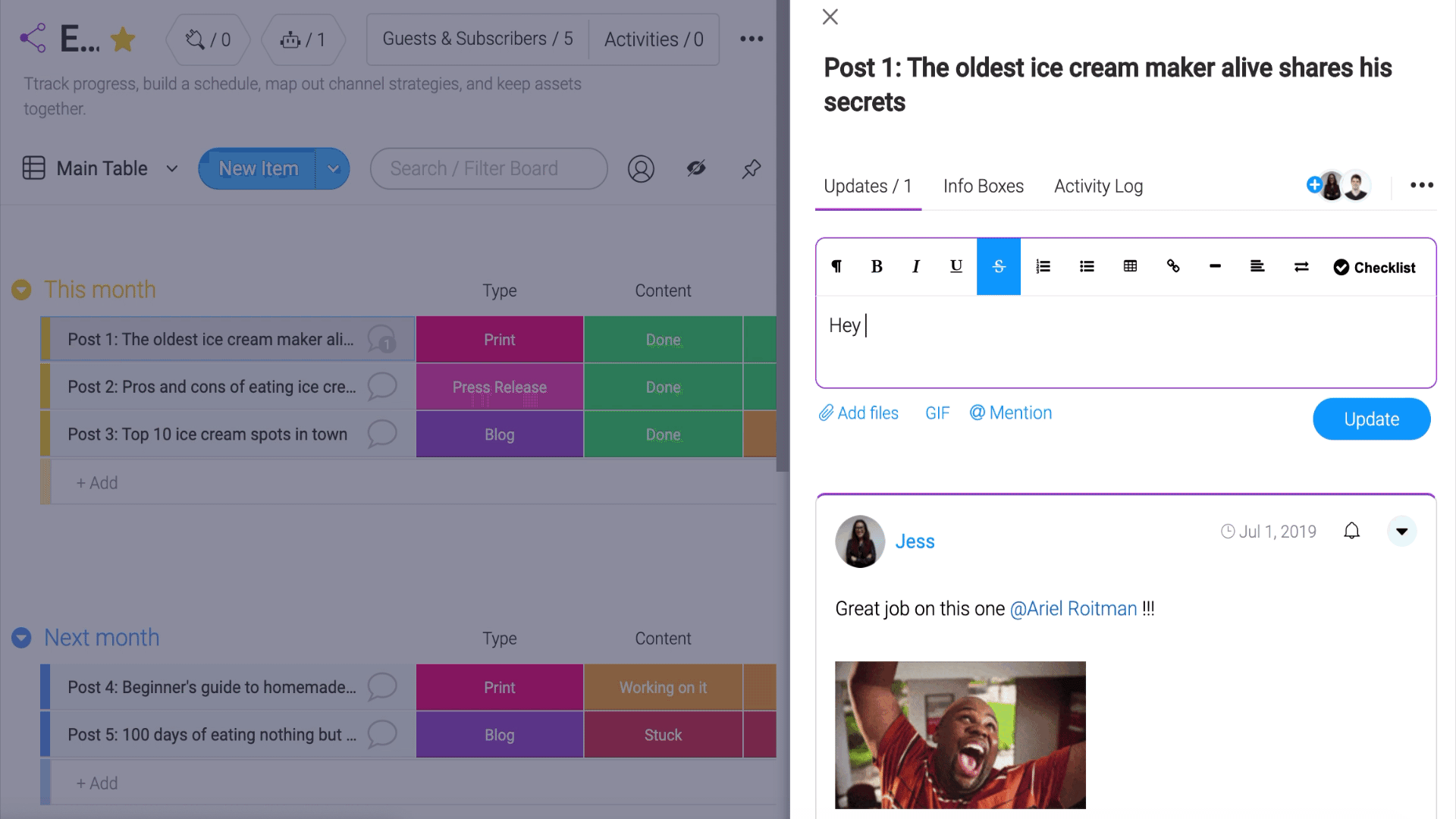 Your team member will receive an instant notification on their bell located on the upper left the screen. They can also turns on their email notifications to receive an email about it. You can even see if your team member read your message by putting your cursor on the little eye located on the bottom right of the update.
To learn more about it, check out this article.
The six tips mentioned above should help you out starting in your monday.com account. If you are looking for more information about these features or anything else, we have many live and on-demand webinars available. You can check them out right here on this page.
If you have any questions, please reach out to our team by using our contact form. We're available 24/7 and happy to help! 🙂