If only there was a way to get a filtered view of our board, we need only the most relevant tasks in front of us right now 😊
Welcome to our Search / Filter Board tool, where instant dashboards are king. A few clicks on any board will take us there!
Located below the board's title and description, there it is:
Search / filter board field
This allows you to either search within the board for key words (a person's name and "Done") or filter the board to present a certain view (a person's name, "Working on It" and "This Week").
Type-in a keyword (from every column or pulse) in this filed and voila! 
When clicking the person tab you can easily filter by team member: 
Filter board by person and/or column
Simply click the three-line icon to filter away, like so: 
Filter by several columns (and values within them) at once
You can also select multiple values when filtering a column through the board's advanced filter. For example, these are the pulses within the "Current Projects" and "Coming Up" groups, assigned to Lea that are either "Done" or "working on it":
Filter by date
It is also possible to create a view by a specific date in the board's advanced filter.
The default view shows time ranges ("this week", "Past Dates" etc.). When clicking "Show more" the options expand to include all individual existing dates on the board.
Remember that every instant dashboard is exportable to Excel, look for the "Export to Excel" tab on the top right corner of each filter tab.
Save your board filters
By popular demand, we are currently beta testing a new feature that allows you to save board filters and switch between different filtered views.
All saved filtered views will be available to all individuals who can access the board. 
Step 1
Activate Board Saved Filters in monday.labs
Step 2
Filter your board to view what is relevant to you right now.
Step 3
Save your filters and switch through them at your convenience:
If you make any changes to your filtered view, you can always save those changes to the filter by selecting "Update" beside the name of the saved filter or create a new filter by opening the drop down menu and selecting "Save as new Filter":
To return to your default view, with no filters applied, you can select "No Filter" from the dropdown menu.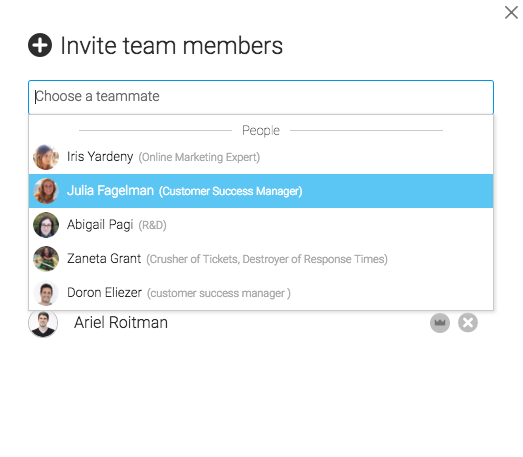 Note: 
You will not be able to create a saved filter on a board on which there are board permissions restricting you from editing the structure of the board.
Want to go search cross-boards? Click here.
If you have any further questions about the board filter, please reach out by clicking right here.