Item TV takes all of the updates for one item and displays each one in fullscreen mode in your browser, similarly to a screensaver.
With this feature, you can post photos, inspirational quotes, or helpful information in a item's updates feed, and each post will show in a full screen view, one at a time in rotation. You can then connect this to a screen in your office so that employees, investors, or clients can view it.
Displaying Updates in Item TV
Step 1
For example, you could create a item called "Positive Feedback" and then post compliments from clients as updates on that item.

Step 2
Once you have the content in your item's updates feed, you can click on the hamburger menu in the upper right corner of the item and select "Item TV."
Now, you can view a beautiful presentation of encouraging words shared by clients to help motivate everyone and boost morale :)
Check out this gif below to see Item TV in action!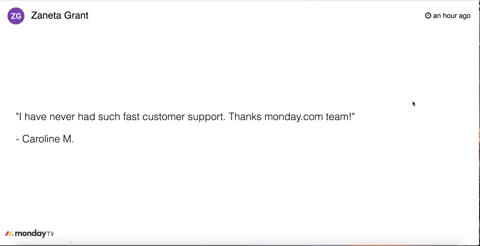 Here is another example with images of motivational quotes that were uploaded to a item's updates feed: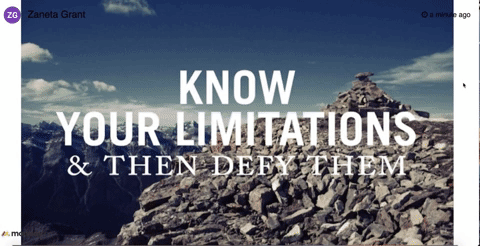 If you have further questions about Item TV, feel free to message our Customer Success Team here. We'd love to hear from you!